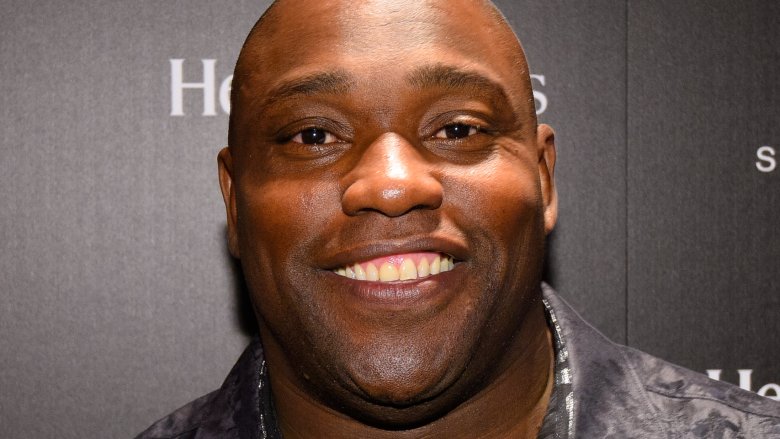 By now, stories of NFL stars losing millions of dollars from fortunes they earned playing pro football and from other business endeavors hardly surprise us. In July 2019, Michael David Smith of Pro Football Talk reported running back Adrian Peterson, one of the greatest offensive players of his generation who has a spot guaranteed for him in the Pro Football Hall of Fame, was facing financial difficulties. Peterson "has made about $100 million in salary, and millions more in endorsements, during his NFL career," per Smith, but the ball-carrier "trusted the wrong people who ripped him off."
The NFL Players Association works with first-year rookies and proven veterans as it pertains to learning about wise investments, smart short-term spending, and planning for events such as injuries and work stoppages. That wasn't always the case, which explains why some former stars freely spent more than they earned and ended up surprisingly poor. It's also worth noting that not all lessons are taken to heart by young men who believe they'll play at the highest level for a decade, if not longer. Truth be told, many of the stories about former NFL stars burning through cash to the point of bankruptcy are downright sad. They're also cautionary tales about how it's almost always easier to lose money than it is to gain a fortune back. Here are former NFL stars who are surprisingly poor.
Vince Young trusted the wrong people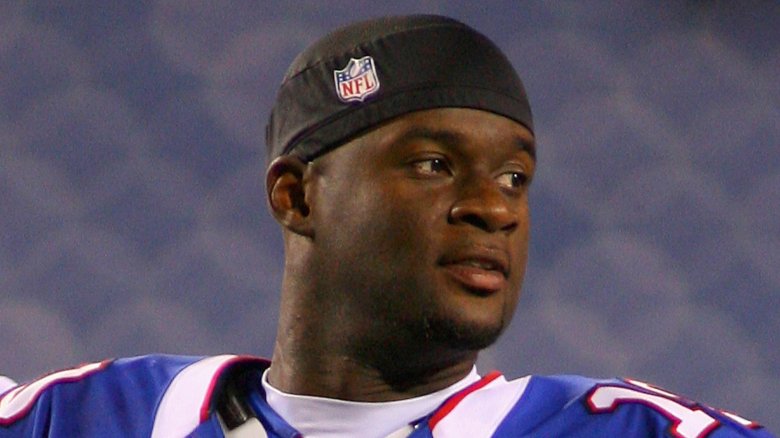 As 247Sports reports, former Texas Longhorns quarterback Vince Young was selected for induction into the College Football Hall of Fame in January 2019. Undeniably one of the greatest college signal-callers in history, Young was drafted by the Tennessee Titans with the third pick of the 2006 NFL Draft, and he won Rookie of the Year honors and then Comeback Player of the Year for the 2009 campaign. According to Spotrac, the former first-round selection earned over $35 million from NFL contracts as an active player. This doesn't count cash he made during a cup-of-coffee stint in the Canadian Football League.
In June 2017, Greg Bishop of Sports Illustrated spoke with Young about the quarterback's financial issues. Along with what Bishop described as Young's "unchecked generosity," the former NFL star explained that he trusted a financial advisor and an uncle with his fortune. In January 2014, Young's debt was listed "between $1,001,000 and $10 million." Young was attempting to resurrect his career in the CFL when Bishop's story went public, but the QB never made it up North nor back into the NFL. In June 2019, Young told Houston's Sports Radio 610 he had completed a stay in a rehabilitation facility and was four months sober at that time.
Warren Sapp owed people a lot of money
Warren Sapp will forever be remembered as one of the greatest defensive tackles to ever play in the NFL. Named to seven Pro Bowl squads and six All-NFL Teams (four-time First-Team All-Pro), Sapp won Defensive Player of the Year in 1999, and he was part of the Tampa Bay Buccaneers squad that routed the Oakland Raiders to win Super Bowl XXXVII. Unsurprisingly, Sapp was voted into the Pro Football Hall of Fame in 2013, his first year of eligibility. Following his retirement, Sapp became a fixture on NFL Network programs and broadcasts.
Per the Sporting News, Sapp earned over $82 million during his career. By April 2012, however, he reportedly had less than $1,000 in his checking account. According to the Associated Press (h/t ESPN), Sapp owed "more than $6.7 million to creditors and back child support and alimony" at that time. His situation became even sadder in February 2015 when he was arrested on charges of soliciting a prostitute and assault. NFL Network terminated his contract, but those charges were dropped later that year.
Bernie Kosar was beloved and bankrupt
Those who don't root for the Cleveland Browns may not know former quarterback Bernie Kosar remains a beloved legend in the area even though he last played for the franchise in 1992 and never won a title while with the organization. Kosar earned a pair of Pro Bowl nods during his Cleveland career, and he guided the Browns to three AFC Championship contests, games the Browns dropped. After Bill Belichick controversially released Kosar in 1992, the QB caught on with the Dallas Cowboys, where he won the ring that eluded him when he called Northeast Ohio home.
Kosar has openly spoken about how much money he lost post-retirement and also about the symptoms he's suffered due to the concussions he sustained as a pro. According to a bankruptcy document shared by Busted Coverage in 2013, Kosar had only $44 in his checking account when he filed in 2009. None of his off-the-field woes have affected his popularity in the Cleveland area, though, as his name is attached to a restaurant (Kosar's Wood-Fired Grill) in the area. He's also a fixture on local sports talk radio programs during the football season.
Terrell Owens: good at football, bad at business
Terrell Owens is different things to different people. Some see him as one of the greatest wide receivers in NFL history who deserved to be voted into the Hall of Fame his first year of eligibility and who heroically returned from a serious injury to start for the Philadelphia Eagles in Super Bowl XXXIX. Others within the football community remember him as the quintessential diva receiver, a me-first player who became an outcast with three separate franchises and who cared more about his touchdown celebrations and his brand than about winning a championship.
In October 2017, Owens told the Associated Press (h/t Business Insider) he had run "through most of the $80 million he made during his 15-year career, thanks in part to bad investments and business deals." As Bleacher Report wrote, T.O. claimed in 2012 that bad financial investments and child support payments had left him broke and with "no friends." Perhaps that's why the eccentric wideout continues to appear on MTV reality shows, video-game covers, and at his own Hall of Fame ceremony. He also joked about returning to the NFL for the 2019 season; well, we're assuming he was joking. You never know with Owens.
Charlie Batch got to keep his rings
Unlike many of the other players spotlighted in this piece, quarterback Charlie Batch never played in a Pro Bowl or was seen as one of the top starters at his position. While he won a pair of Super Bowl rings playing for the Pittsburgh Steelers, he did so as a backup. Nevertheless, he was in the league from 1998 through the 2012 season. Theoretically, his finances should've been in order before he called time on his career. Per Pro Football Talk, Batch earned a $13 million signing bonus with the Detroit Lions in 2000, and "likely made well over $20 million" up through 2011.
Batch was still on Pittsburgh's roster behind Ben Roethlisberger on the depth chart when he filed for bankruptcy that year. As Forbes' Michael Klozotsky wrote at the time, documents showed Batch was $6 million in the hole when the QB filed. Unlike far too many stories of NFL players and other pro athletes who go broke, this one has somewhat of a happy ending. As Smith wrote, the court discharged many of Batch's debts in June 2011, which allowed him to keep his Super Bowl rings, among other assets. Currently, Batch makes appearances on CBS Sports Radio.
William Perry was living off disability benefits
William Perry, affectionately known as "The Refrigerator" or "Fridge" because of his imposing size and alarming athleticism, was arguably the most popular player who featured on the all-time great Chicago Bears defense that helped the club win Super Bowl XX. Perry's limited use as a fullback in short-yardage situations only increased his commercial appeal, and he tallied a rushing score in that championship win. While he struggled with his weight throughout his career, he managed to play from 1985 through 1994.
Perry's downfall has been almost as well-documented as his on-the-field achievements. In 2011, ESPN's Tom Friend wrote about Perry's struggles with alcoholism and with health issues such as diabetes. In June 2016, Sports Illustrated reported Perry was "at least 150 pounds overweight" and that his earnings were "long gone." Before that story was published, Perry's older brother, Michael Dean, told Fox 32 Chicago that Perry was "living off a monthly social security disability check" and "some disability money from the NFL."
Mark Ingram Sr. kept doing crimes
Wide receiver Mark Ingram Sr., father of Heisman Trophy winner and NFL running back Mark Ingram Jr., played in the NFL from 1987 through 1996. In the third quarter of Super Bowl XXV, Ingram made one of the greatest offensive plays in the history of the Big Game, as he broke five tackles en route to earning a first down during a historic drive orchestrated by the New York Giants. The Giants upset the Buffalo Bills that night to win the franchise's second Super Bowl title. Ingram joined the Miami Dolphins in 1993, and he caught a famous game-winning touchdown pass delivered by Dan Marino that still haunts some fans of the New York Jets to this day.
By 2008, however, Ingram's off-the-field crimes caught up with him, as he was sentenced to prison for bank fraud and money laundering. That was neither Ingram's first nor last run-in with the law. He was released from prison in 2015, but he was back in the headlines in May 2018 when, as MLive reported, authorities found "about 100 marijuana plants and a handgun" inside of Ingram's home. That alleged parole violation could cost Ingram his freedom.
Luther Elliss liked buying property
The Detroit Lions selected defensive lineman Luther Elliss in the first round of the 1995 NFL Draft. Elliss became a starter directly out of the gates, and he was named to the Pro Bowl for the 1999 and 2000 seasons. The Lions parted ways with Elliss after the 2003 campaign, and he spent one year with the Denver Broncos before retiring. Years later, he claimed that he earned over $11 million while playing for the Lions.
As Kyle Meinke of MLive wrote, Elliss filed for bankruptcy in 2010 following years of extravagant spending. Unlike some NFL players who trusted the wrong people or who have blamed others, Elliss freely admitted to Meinke that he blew his money "on property and bad business ventures." Elliss has since spoken at NFL rookie symposium gatherings to prevent others from repeating his mistakes. In February 2017, the University of Idaho football program hired Elliss as a defensive line coach. He entered his third season with the school in the fall of 2019. In May of that same year, Kaden Elliss, Luther's son, signed a rookie contract with the New Orleans Saints.
Whataburger did Mark Brunell wrong
Mark Brunell was the first great quarterback to ever play for the Jacksonville Jaguars. The Jaguars traded for Brunell's rights ahead of the 1995 regular season, and he started in 117 games for the club up through the 2003 campaign. He led the NFL in passing yards in 1996 and guided the Jaguars to the AFC Championship Game twice. The Washington Redskins traded for Brunell in 2004, and the signal-caller floated around the NFL through 2011. After sitting on the bench of the New York Jets that year, the three-time Pro Bowl QB who won a Super Bowl ring as a backup with the New Orleans Saints became an assistant coach at a prep school.
Brunell's finances came underneath the microscope in June 2010 after he filed for bankruptcy. As Abel Harding of Jacksonville.com explained, a myriad of poor real estate investments sunk Brunell. Per Roger Bull of that same site, the QB listed $24.7 million in liabilities when he filed. His involvement with Whataburger franchises in the Jacksonville area also led to his money problems. As of the fall of 2019, Brunell works with the Game Plan for Life organization, he is a head coach at The Episcopal School of Jacksonville and works an analyst for News4Jax.
Andre Rison bought a lot of jewelry
Few former players can adequately touch upon the highest of highs and lowest of lows an NFL star may experience better than former wide receiver Andre Rison. "Bad Moon" made the Pro Bowl every season from 1990 through 1993 and again in 1997, and he was with the Green Bay Packers when that storied franchise defeated the New England Patriots in Super Bowl XXXI. Rison also famously lost a home in a fire started by then-girlfriend and pop star Lisa "Left Eye" Lopes. That, we'd later learn, wasn't his only asset that eventually went up in (figurative) flames.
As Ross Maghielse of MLive wrote, Rison filed for bankruptcy in 2007 because of overdue child support bills. Per Grantland's Wesley Morris, Rison went through the $17 million he earned with the Cleveland Browns, and that doesn't account for other NFL contracts he signed during his 12 years in the league or money he made in the CFL. In the ESPN 30 for 30 documentary "Broke," Rison claimed to have spent at least $1 million on jewelry. He also said that he "lost back-to-back houses at one point during his career."
Travis Henry had way too many kids
The Buffalo Bills selected running back Travis Henry in the second round of the 2001 NFL Draft, and he looked like an absolute steal for the club by the end of his second season in the league. Henry rushed for 1,438 yards and scored 13 rushing touchdowns, plus 1 receiving TD in 2002, numbers that earned him his only Pro Bowl berth, and he followed that by tallying 10 rushing touchdowns and over 1,300 yards on the ground. Injuries ultimately ended his time with the Bills, though, and multiple drug-test failures kept him off the field after 2007. The league reinstated him in 2012, but he never played again.
In 2009, Henry told the New York Times he was broke after fathering nine children with nine women. Those financial burdens resulted in him allegedly turning to a life of crime, and he was sentenced to three years in prison for his role in financing a drug trafficking operation. By the time he was released and reinstated by the league, he had 11 children with 10 women, per ESPN. No wonder he tried to make a comeback even though he was 33-years-old at the time.
Nissan had serious beef with Deuce McAllister
Deuce McAllister earned back-to-back trips to the Pro Bowl in 2002 and 2003. Two years later, the New Orleans Saints rewarded one of the greatest running backs in franchise history with a new contract. According to ESPN, it was one of the most lucrative deals ever signed by a player at the position at the time. McAllister remained with the Saints until the end of the 2008 season, when he became a salary-cap casualty. The Saints gave him a championship ring even though he wasn't an active member of the Super Bowl XLIV roster, and he's in the team's Hall of Fame.
McAllister wasn't as good at selling cars as he was on the field. In 2009, Nissan sued the former back and claimed he owed the company $7 million. In August 2011, The Times-Picayune reported a home once owned by McAllister, who filed for bankruptcy two years prior, was auctioned off for nearly $900,000. Nissan again sued McAllister in January 2013, per the Louisiana Record, after claiming he hadn't paid on a judgment stemming from the previously mentioned case. As of August 2019, he was working as an analyst for New Orleans Fox affiliate WVUE-TV.
Clinton Portis was really angry about going broke
After two successful seasons with the Denver Broncos, running back Clinton Portis found himself traded to the Washington Redskins in 2004. As ESPN reported, part of that transaction involved Portis putting pen to paper on a contract that included $17 million in bonuses and that could have been worth over $50 million in total earnings. That deal made him the highest-paid back in NFL history at the time. He spent seven seasons with the Redskins and retired in August 2012.
In June 2017, Sports Illustrated reported on Portis' post-playing hardships. The former back entrusted millions of dollars to financial advisors for projects such as a casino that was shut down in 2012, and he reportedly had only $150 in his bank account and was hundreds of thousands of dollars in debt when he declared bankruptcy in 2015. Portis went so far to admit to SI he considered murder as a form of revenge against those who wronged him. "It wasn't no beat up," Portis said as he recounted those urges. "It was kill." Fortunately, he never took that leap.