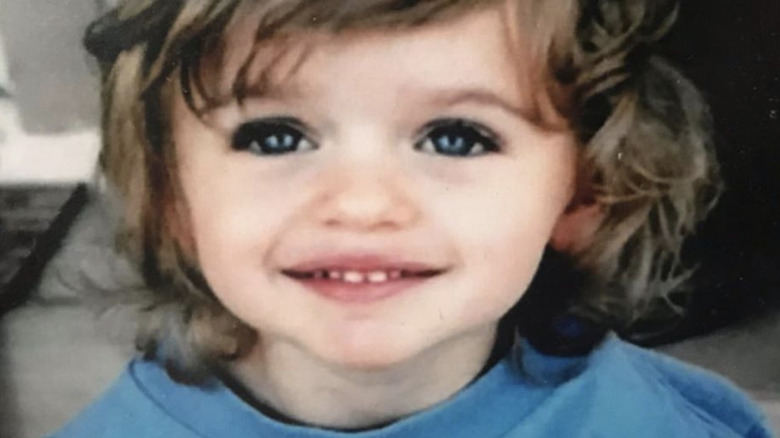 Joey King started her career at 4 years old, and she has since racked up a considerable number of high-profile credits to her name all without ever showing up in tabloids looking a bit worse for wear. And that's not an easy feat, as, over the years, far too many child actors have succumbed to the pressures of the industry and fallen victim to drugs and alcohol addictions, rendering their careers all but obsolete. Fortunately nowadays, there are more and more young performers, who started their careers while still in diapers, making the move to adult stardom more seamlessly. Think of Bailee Madison or even Maude and Iris Apatow.
But Joey King stands out from the rest, as she's been driven to tackle horror, comedy, and teen romance projects, making a name for herself in all genres. She's also fallen for a co-star, and she has even shaved her head three times over, which must be some kind of record for an actor.
All things considered, King has transformed from cutie co-star to full-fledged leading actress in her own right. This is her stunning transformation.
The world's Suite introduction to Joey King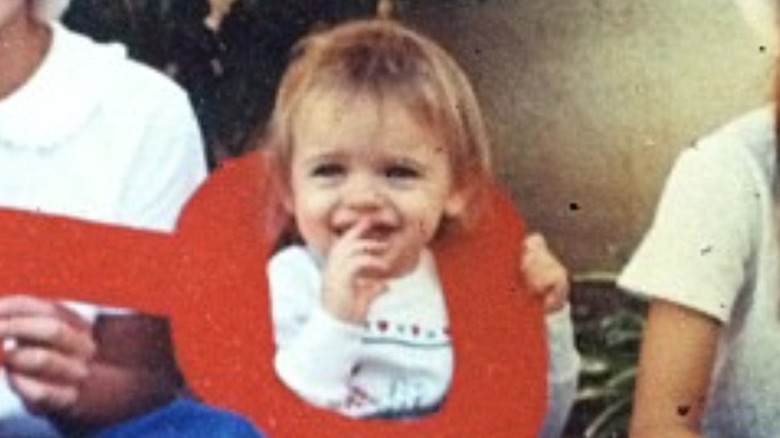 Disney Channel has marked the beginning of several big-name stars' careers, from Selena Gomez to Ross Lynch. Although Joey King wasn't necessarily a Disney kid, as she didn't have her own show, she can still thank the entertainment juggernaut for kicking off her career proper. In 2006, King appeared as a young girl named Emily in a couple episodes of The Suite Life of Zack and Cody opposite the Sprouse twins.
Reflecting on her decision to start acting young with Schön magazine in 2018, King opined, "Since we were little, my sisters and I just always had a desire to express ourselves in a way we couldn't explain until we started doing little local theater plays together. Then we really understood that we loved to entertain people and provoke emotion from people. Ever since then I've loved the feeling of being on a set and [bringing] characters to life."
Later that same year, King posted a flashback to her time on the Suite Life set with Dylan and Cole Sprouse to Instagram, writing, "#Fbf to when I was the triplet they always wanted."
Joey King made headlines with this Disney star
In 2010, Joey King had another brush with Disney, starring opposite Wizards of Waverly Place's Selena Gomez in the sweet family comedy Ramona and Beezus, an adaptation of Beverly Cleary's books in which the two played siblings. That same year, they were snapped by paparazzi heading to get breakfast at a Denny's in West Hollywood. According to celebrity gossip site Just Jared, both ladies enjoyed a Grand Slam that morning.
Almost ten years later, in 2019, King gushed to Entertainment Tonight about how much of an inspiration her on-screen sister has been to her. "From the time we worked together until now, I've always really looked up to her. I'm really proud of everything she's done," she explained, noting that Gomez's public stance on mental health and well-being is very powerful. "She's a big inspiration to people, whether she realizes it or not," added King.
As for Ramona and Beezus itself, the actress told ET, "I'm so appreciative of that film and everything it did for me." She noted, "But I'm so excited now, for people to see me go from something like that to all the things I've had in between."
Joey King entered the world of Batman
A couple years after Ramona and Beezus, Joey King nabbed a role in Christopher Nolan's massive Batman trilogy closer The Dark Knight Rises, as Talia Al Ghul, daughter of legendary villain Ra's Al Ghul (played by Liam Neeson). Her role was a tightly-kept secret, with King explaining to My Entertainment World in 2012, "I can't give too much away because I promised Mr. Nolan I wouldn't say anything. There are too many secrets about the character." One thing fans soon found out was that, for the role, King was required to shave her head.
In a 2019 interview with Teen Vogue, she admitted to being stoked to do it — at least initially. "When I first shaved my head, when I was 11, I was so excited to do it. And then I got so sad because people were so mean about it online, and it just got so disheartening," she said. King has since become a shaved head pro, acknowledging, "I feel so feminine with my head shaved. I feel great, and I feel pretty, and I feel confident, and it takes me not even five minutes to shower anymore."
Don't call Joey King a child actor
Joey King's desire to be seen as a real actor is palpable. Although she's very proud of getting her start young, King doesn't wish to be defined as a "child actor." As she explained to Refinery29 in a 2019 interview, "I'm very proud of the accomplishments I made when I was a young child, and I'm proud of the person I became from that. But I think that when describing me, I'm an actor. That's who I am. I was an actor before; I'm an actor now." She continued, "Being called an actor and being respected as an actor is something that I wish I felt more sometimes."
King is eager to show a different side to herself, noting how happy she was to see fans of her teen rom-com The Kissing Booth "rally" for the shocking true-life crime drama The Act, as she was, "Really excited for them to see me in a completely different light."
Joey King endured some scary injuries
In 2013, Joey King took her first steps into the horror world with The Conjuring, a film so wildly successful it spawned a whole extended universe of sequels and spin-offs. The youngster appeared opposite heavyweights Vera Farmiga, Patrick Wilson, Lili Taylor, and Ron Livingston. The James Wan-directed movie scared up over $319 million at the worldwide box office, but it turns out things were just as creepy on set as they were on the big screen. In a 2016 interview with Independent, Wilson explained that King may have been the victim of some unknown paranormal entity during filming.
"We'd just been shooting for a couple of weeks and she has bruises all over her body. First of all, kids don't do stunts. She hasn't done any stunts," he reasoned. Taylor's character in the film actually wakes up with similar, odd bruising, but Wilson didn't want to freak King out by alerting her to the spooky connection. "Of course, I didn't say that, but it was looming in the air. … I saw the fear on her face. You literally see this little girl going, 'I don't know [how the bruising happened],'" he revealed.
Joey King called Colin Hanks dad on Fargo
Midway through her teen years, Joey King was cast in Fargo, the TV adaptation of the beloved Coen Brothers movie of the same name. And, as a 2014 interview with Uproxx attested, King made quite the impression on set, where she played the daughter of Colin Hanks' character. The actress noted she was intent on driving a car for real in one scene, but it clearly wasn't to be. She admitted to Uproxx, "I tried to convince the director to let me drive and he's like, 'It's not on me if you run over Colin [Hanks] so I'm not gonna let you do it.'"
Considering throughout her career that her onscreen parents have included Hanks, Amanda Peet (in TV series Bent), and Magic Mike's Channing Tatum (in movie White House Down), it must be tough for King to play favorites. Or, maybe not, as she told Uproxx, "Colin made me promise him that I would always say that he was a better dad than Channing Tatum. He made me promise [him] that, but I'm gonna have to say that Channing was amazing. He was so much fun."
Joey King went dark for a 2017 horror film
Joey King's horror career later continued with 2017's Wish Upon, which gave her another hot dad in the form of Cruel Intentions' Ryan Phillippe. The flick concerns a haunted music box of sorts that grants wishes with a deadly price. As she told SciFi Now that same year, if King had one wish, it'd be a very simple one. "I would wish that Nando's would come to Los Angeles," she revealed, referring to the beloved South African fast food chain. "Whatever the consequence, it is so worth it."
As for whether she believes in the supernatural world herself, following her involvement in both Wish Upon and The Conjuring, King isn't in the least bit doubtful. "I'm not a [skeptic] at all when it comes to that stuff! I don't know why… I've never been a [skeptic]. I'm 100 percent a believer. I get so terribly freaked out when it comes to ghosts and demons and the idea of them, and the fact that they can haunt you and scare you, and it has left me with sleepless nights thinking about this stuff!" she said.
Horror movies became too much for Joey King
After embracing her dark side on The Conjuring and Wish Upon, Joey King was more than ready for a break. She told Pedestrian.TV in August 2018 that shooting her then-latest horror feature Slender Man was exhausting, noting, "It does take an emotional toll … Shooting that library scene with Slender Man was one of the most fun and mentally exhausting days on set that I've ever had."
When pressed by the publication, King confirmed she'd be taking a break from the genre as, "Mentally these movies are taking a bit of a toll on me. I am so scared, I have to sleep with the lights on when I go home. As much as I love the horror genre, I'm definitely looking forward to my other films coming out later this year that aren't horror."
She told Girlfriend earlier that same month that her work on the dark side was pretty much done, too, stating, "I feel like I've been a part of so many cool genre films as far as horror goes and I think I've accomplished in like the horror genre so much of what I wanted to."
Joey King's real-life romantic comedy
As promised, Joey King changed tacks in a big way with 2018's teen romantic comedy The Kissing Booth, which made a huge splash when it dropped on Netflix. Aside from having a great time on set not being chased by supernatural entities, King also happened to fall for dreamy co-star Jacob Elordi, who plays her onscreen love interest Noah.
Recalling how the two rehearsed their first kiss, King admitted to Seventeen that she was super nervous, noting that it wasn't the most romantic of settings. "It was hilarious because I was in a small square office, trying to figure out how to run up to him and grab his face and kiss him. And you know, he's pretty tall. Figuring that out the first time was a bit challenging. I think we hit heads a couple of times," she said.
Although it wasn't exactly love at first sight, the actress acknowledged the two were close from the start. "We were open books with each other. There was nothing we wouldn't talk about. He's just so great. After the first month, I was like, 'Hmm, I think I like him,'" she admitted.
Joey King's prom experience was… interesting
She's grown up in the limelight, so naturally Joey King hasn't gotten to enjoy many of the usual hallmarks of typical teenage life. But she did get to attend at least one high school prom, however, as the date of her BFF. Posting a photo on Twitter, King showcased how the two wore some finger lickin' good corsages for the event. Literally. The two wore "chicken corsages from @kfc."
Speaking to Schön magazine in 2018, King shared that being famous has just as many disadvantages as advantages. "The best part has been that over the years I've gotten to meet people that I will call friends and even family for the rest of my life. I've been so lucky, almost everyone I've encountered along the way has been lovely," she told the publication. "I think the worst part for some people is that they can get very caught up in the lifestyle of being somebody with a lot of attention on them, but although it sounds cliché, having a good family around you is the best thing to keep your head right. I'm very lucky in that aspect too."
Joey King endured heartache after a breakup
Although fans were clamoring for a sequel to The Kissing Booth, as noted by Seventeen at the time, when The Kissing Booth 2 was announced it was somewhat bittersweet. On the heels of a teaser posted by Netflix, which notably didn't feature actor Jacob Elordi, Joey King opened up to Refinery29 in 2019 about having earlier broken up with Elordi.
After going through a pretty public split with Elordi, King said that the best thing to do was hide out from the world. "All you can really do at that point is shut your phone off and crawl into your sister's bed and watch Friends with her, because when you're going through something and the world wants to go through it with you or [wants] to get every piece of detail from you about it, it's really difficult. Some of these things are just meant for you," she explained.
Acknowledging how fans learned about the breakup via Instagram, she noted, "They can't understand; they can't grasp, that reality could be completely different and completely not the same as what you see."
Joey King had to find her new normal
Seeing herself on a massive billboard advertisement is surreal to Joey King, as it probably would be for most people. In 2019, she took to Twitter to show how excited she was to see her face plastered everywhere for the first time promoting her role in Hulu's The Act, later telling Refinery 29 that the experience would never be commonplace for her. "I think people think that that's a normal thing for someone to see. They think that it's normal for me to see myself on the side of a bus bench," she explained.
Even though King has been famous forever, she appreciates the freedom she has "to look like s**t and go to Whole Foods." She attested, "I may be in a position where I have a lot of eyes on me, but I'm still just a young gal living her life." When it comes to the pressures of the industry, King added that she just wants "to do everything I can to the best of my ability, but I never want to put pressure on myself."
Joey King's key to a good work-life balance
Joey King has a remarkably strong work ethic and a real dedication to her craft. When questioned by Bello in a 2019 interview about how she keeps her focus on work as she's found fame, King answered simply and clearly. "My best advice would be to have fun doing what you love. From studying your craft by watching as many films as possible (which is so valuable), to when you first begin working — try not to take yourself too seriously," she said. "You have to have fun doing what you do. Of course you have to be serious about the work because you have a job to do, but try not to be too serious about yourself — if it's not fun you're not going to enjoy it."
Relaxation time is apparently critical, as the actress described her ideal Sunday for the magazine: "I would wake up really early, go to the beach, then I would go and buy some fresh-squeezed watermelon juice. Then I'd come home, play with my dogs, and probably watch something like Forgetting Sarah Marshall." She added, "Then I'd probably have dinner with my whole family."
Joey King's major transformation for The Act
As of 2019, Joey King's most high-profile role was opposite Patricia Arquette in that year's shocking true crime series The Act, for which she was nominated for an Emmy. Starring as Gypsy Rose Blanchard — who, along with her boyfriend, murdered Gypsy's mother, after years of suffering due to Munchausen by proxy — required King to shave her head for the third time.
Speaking to Variety in 2019, King admitted it was a difficult but fruitful process getting into character. "The physical transformation was really, really huge for me. I shaved my head, I wore four different sets of fake teeth for the role, and with the costumes, the wheelchair and the voice, everything really seemed to fall into place for me," she said.
As for performing alongside Oscar winner and living legend Arquette, King gushed to Vulture, "Working with her was the greatest experience of my life. She's such a generous actor and a generous human being." To Variety, she noted that the experience had irrevocably changed her. "I've never had to dive into a character like this before — to transform myself like this — and I'm really proud of myself," she enthused.