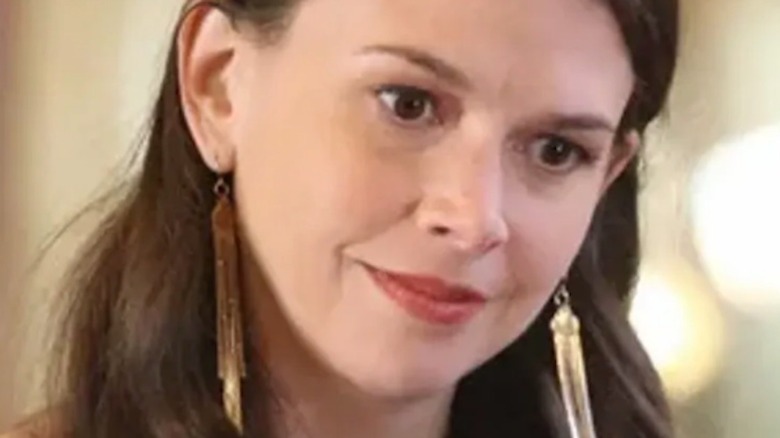 Although it was short-lived, the ABC show "Bunheads" made a big impact. The show was created by the team behind the iconic "Gilmore Girls," and featured a few of the same actors as well. It also starred Broadway and "Younger" sensation Sutton Foster. The show followed Foster's character as she gave up her dreams of becoming a professional dancer and moved to a small town to teach ballet classes at her mother-in-law's dance school.
"Bunheads" was praised by critics for Amy Sherman-Palladino's quick, witty dialogue, and the show's mature, poignant subject matter (via Variety). Sadly, "Bunheads" was cancelled after just one season. At the time, ABC announced, "We took extra time to try and find ways to bring the series back for another season, but in the end it simply wasn't possible" (via HuffPost).
To that end, the cast of "Bunheads" moved onto other projects. So if you're wondering what became of the endearing crew, we've got you covered. Here is what happened to the cast of "Bunheads."
Sutton Foster went on to star in Younger and continue her theater career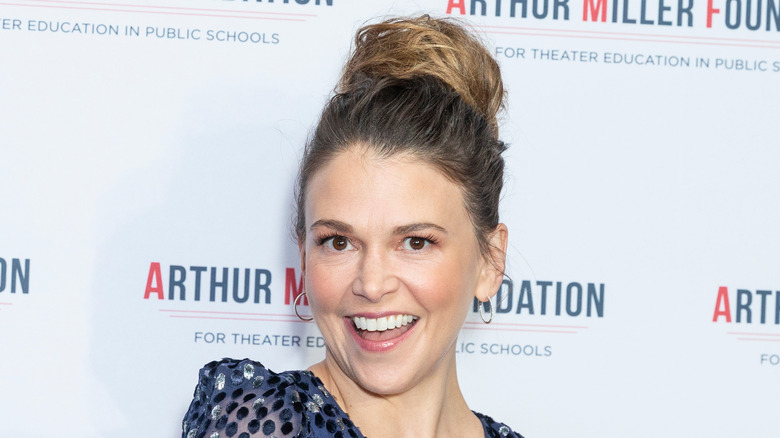 Most theater fans probably knew of Sutton Foster before she starred in "Bunheads." In fact, Foster was one of the best known Broadway stars around at the time of the show, having starred in famous productions like "The Drowsy Chaperone," "Thoroughly Modern Millie," and "Anything Goes," according to her website.
"Bunheads" was one of Foster's biggest TV roles at the time; however, since then, she has made waves as Liza Miller on the TVLand show "Younger." "Younger," which is about a 40-year-old woman who pretends to be 26 to get a job in publishing, ended up running from 2015 to 2021 (via IMDb). For Foster, it was a dream job after the disappointment of "Bunheads" being cancelled. As she told BuzzFeed News, "I wasn't necessarily looking for another TV project, and then my agent sent me the script for 'Younger,' and I thought it had the wit and the smarts that 'Bunheads' had."
Foster hasn't said goodbye to theater forever, though. In 2021 she is set to star in a Broadway revival of "The Music Man" alongside Hugh Jackman. One thing's for sure — this star has been busy!
Kaitlyn Jenkins from Bunheads is still acting on TV
Kaitlyn Jenkins played the endearing Boo Jordan on "Bunheads," a young ballerina who struggles to succeed due to her body type. As Jenkins explained to Pointe, she had a similar experience growing up. Apparently, her mom would tell her, "If you want to do this, realistically, you're going to have to be at your thinnest." Fortunately, Jenkins persevered through the negativity of the ballet world and eventually found her way into acting. When "Bunheads" came along, it was clear she was perfect for the show. As show creator Amy Sherman-Palladino said, "When we finally saw Kaitlyn, it was like, 'Hallelujah!'"
Since "Bunheads" ended, Jenkins has continued working as an actress. She has appeared in multiple short films and a few TV series, including "S.W.A.T.," which she described on Instagram as "THE BEST set I've ever had the privilege of working on." Jenkins is also set to appear in upcoming TV shows "The Prince of Petty" and "The Last Scion" (via IMDb).
Julia Goldani Telles went on to star in The Affair and The Girlfriend Experience
You may remember Julia Goldani Telles as the icy Sasha on "Bunheads." As the actress told Vulture, she turned to acting when injuries ruined her chances of a dance career. In fact, "Bunheads" was one of her first auditions.
Since her professional debut in "Bunheads," Telles has gone on to have an impressive acting career. After appearing in several short films and one off TV show episodes, she landed a starring role in "The Affair" in 2014. In "The Affair," Telles played Whitney Solloway, the oldest of Noah and Helen's children. "Throughout the show, I think she's really acting out all the conflict and rage that her family is suppressing," she told Teen Vogue. Sounds a little similar to the dark and angst-ridden Sasha.
Telles went on to star as Iris, the main character in "The Girlfriend Experience." This role was a little more grown-up. "She decides to put herself at the center of a study that she invents, and she takes data from these men that she's dating [as a girlfriend] and transfers it to her tech job," Telles told Hollywood Life. We can't wait to see what she does next.
Bailey De Young starred in Faking It and The Marvelous Mrs. Maisel
Bailey De Young played Ginny, another of the four "Bunheads." Ginny was De Young's first role, but certainly not her last. After a few guest starring parts, De Young landed the role of Lauren on "Faking It," an MTV rom-com show. As De Young told ClichéMag, the project was a great one. "It is such an amazing place to work because of the people," she revealed. After the show ended in 2016, De Young appeared in the "Gilmore Girls" reunion mini-series as Heidi, a member of the town's "30-something Gang" (via Entertainment Weekly).
After this appearance, it wasn't long before De Young found another recurring role. From 2017 to 2019, she starred in Amazon's "The Marvelous Mrs. Maisel," another Amy Sherman-Palladio creation; she played Imogene, the best friend of the main character. As Imogene, De Young portrayed a sweet young housewife, as noted by Vanity Fair. For fans of "Bunheads," seeing De Young all grown up and married will be a bit of a shock! But it turns out, she's all grown up in real life, too, with a husband and a child of her own.
Emma Dumont was in several shows after Bunheads
Emma Dumont played Melanie, the final of the four main "Bunheads." Dumont wasn't new to acting at the time; she had started acting as 12 in the film "True Adolescents" and also had some experience modeling.
Since "Bunheads," Dumont has certainly been busy. As she told Issue, she went on to study mechanical engineering at Georgia State University. As she said, her ambition was to "expose more young girls to STEM subjects." Wow, we're impressed.
Despite her education, Dumont didn't give up on her acting career. Her next few big breaks were in the show "Aquarius" and the show "T@gged." Than, she was cast in the Fox show "The Gifted" about the X-Men, as Magneto's child, Polaris. As Dumont explained, her casting type had already changed from her "Bunheads" days. "I'd like to think I'm a ingenue, but the truth is I'm probably not," she admitted. "I've acted since 15 years old, and now I'm playing 29 years old, so I've played a whole range of characters in just a few years."
Kelly Bishop appeared in the Gilmore Girls reunion after Bunheads
Kelly Bishop was one of the most recognizable faces in "Bunheads." She was perhaps best known for playing Emily, the grandmother, in Amy Sherman-Palladino's "Gilmore Girls" for seven years. Prior to that, she appeared in numerous TV shows, including "Dirty Dancing" and "My Wildest Dreams" (via IMDb).
After "Bunheads," Bishop returned to her famous "Gilmore Girls" role in the revival in 2016. As she told The Hollywood Reporter, it was great to get the chance to revisit Emily in a new phase of her life. "I liked her seeing her really evolve and grow and try to find herself and all of the different stages of grief between the pain and the loss and the rage and the confusion and trying to find what the next step is for her," she explained. "It was just wonderful for me because she really goes to some different places."
Bishop also had the recurring role of Bea Wilson in "The Good Wife," and appeared as Eleanor Lambert in the mini-series Halston."
Stacey Oristano has appeared in multiple projects since Bunheads
Stacey Oristano played Truly Stone on "Bunheads." Truly was Hubbell's ex-girlfriend before he married Sutton Foster's character on the program. Oristano had appeared in "Criminal Minds" and "Friday Night Lights" before "Bunheads." On "Friday Night Lights," she played Mindy, who begins the series working as a stripper and eventually marries Billy. She had also provided the English voice for several Japanese projects (via IMDb).
Since "Bunheads," Oristano appeared in the "Gilmore Girls" revival with many of her "Bunheads" co-stars. She played Allie, one of the hikers from the book "Wild" (via Entertainment Weekly). As she told Tell-Tale TV, "It was the first time that I'd ever had anybody write something specifically for me, so it was interesting to get it."
Oristano is also a singer who sometimes performs with actor and musician Paul Adelstein, who is known for his starring role on "Prison Break."
Matisse Love is becoming a well known dancer
You may remember Matisse Love as one of the dancers on "Bunheads." She actually played a character called Matisse on the show, too. After her role in "Bunheads," Love continued to pursue her dream of becoming a professional dancer. In 2015, she moved from Los Angeles to Moscow to study dancing at the prestigious Bolshoi Academy. At the time, she told Highlights, "I've been working so hard my whole life, and now my work ethic has finally been noticed and seen by others. I'm getting to fulfill my dream by going to Bolshoi."
It seems that Love's time in Moscow really paid off. By 2019, she was the youngest American to ever dance at the Russian Ballet theater in Moscow, according to Dance Channel TV. Love even taught ballet masterclasses on Zoom during the pandemic. It's clear that this is one Bunhead who is still — well — a total bunhead!
RaJahnae Patterson continued dancing professionally after Bunheads
RaJahnae Patterson played RaJahnae, another ballet student who interacted with the main girls and was friends with Matisse. Patterson has certainly grown up since appearing on "Bunheads," too.
Patterson has made one more TV appearance since her tenure on "Bunheads." In 2019, she played a backup dancer for Shy Baldwin on the Amy Sherman-Palladino show "The Marvelous Mrs. Maisel." You can even see her rehearsing for her role on the show on her personal channel on YouTube. It looks like Patterson has really come into her own as a dancer since her "Bunheads" days.
Like Matisse Love, Patterson's main focus is dancing, but unlike Love, she's moved away from classical dance and is now focusing more on contemporary dance. She frequently posts videos of her own dances on Instagram, and throughout the pandemic, she taught dance online. Patterson also works as a teacher at the Millennium Dance Complex in Las Vegas. According to her Instagram bio, she is also a mother too!
Nathan Parsons appeared in multiple TV shows after Bunheads
You probably remember Nathan Parsons as Godot in "Bunheads," the bartender and surfer who develops a crush on Michelle over the course of the series. Parsons has certainly changed since his "Bunheads" days. He took on a major role in "Once Upon a Time" as Jack/Nick Branson from 2017 to 2018; then he starred in the "Vampire Diaries" spin-off "The Originals" as Jackson Kenner. Parsons has also had a long-running role as Ethan Lovett on "General Hospital" from 2009 to 2020, and he stars as Max Evans in the show "Roswell, New Mexico" (via IMDb). One thing's for sure — this actor is super busy!
In "Roswell, New Mexico," Parsons ended up working with an old "Bunheads" co-star, Jeanine Mason, who played Cozette on the show. Funnily enough, she played his love interest! As Parsons told Nerds and Beyond, "It's easy to have great chemistry with incredible actors and Jeanine is definitely that and more." What a small world!
Alan Ruck has appeared the The Exorcist and Succession
Alan Ruck wasn't on "Bunheads" for long, but his role was pivotal. He played Hubbel Flowers, the man who marries Michelle before dying in a tragic car crash (via IndieWire). Ruck is probably a familiar face to many viewers. One of his best-known projects came long before "Bunheads" in the 1986 classic "Ferris Bueller's Day Off." Since then, he's appeared in dozens of projects.
Since "Bunheads," Ruck's most notable projects have been "The Exorcist," in which he played Henry Rance, and "Succession," in which he played the eldest Roy child, Connor. As Ruck told The Ringer, he had actually almost missed his "Succession" audition as he was in a Mommy and Me class. At his audition, he was just asked to perform one line: "Dad, there's this job I want, it's called president of the United States." Needless to say, he nailed it.
It seems that Ruck is always going to be pretty busy at work — plus, he's now got four children to take care of!
Rose Abdoo is a regular on TV since Bunheads
You may remember Rose Abdoo as Sam, Truly's friend on "Bunheads." In fact, she's a pretty recognizable actor, having played Gypsy on "Gilmore Girls" from 2002 to 2007.
Since "Bunheads," Abdoo has continued to work pretty consistently. From 2012 to 2014, she played Gwen in "Parenthood" and in 2015, she played Senator Linda Moskowitz in "Scandal." Additionally, Abdoo has made appearances on "Grey's Anatomy," "Will & Grace," "Saved By the Bell," "Veep," and "Hacks." She also reprised her role of Gypsy in the mini-series revival of "Gilmore Girls" in 2016 (via IMDb).
As Abdoo told TVLine, she explained how exciting it was to return to the "Gilmore Girls" universe. "In between snacks, I would say, 'I cannot believe I am getting paid to do this,'" she gushed. In fact, as far as Abdoo was concerned, the snacks were the best part of the whole experience! Well, at least she's got her priorities straight.
Jeanine Mason appeared on Grey's Anatomy and other TV shows
Towards the end of the first season of "Bunheads," a new dancer called Cozette appeared causing all sorts of drama. She was played by Jeanine Mason, a well-known dancer thanks to her stint on "So You Think You Can Dance" (via Entertainment Weekly). After appearing on "Bunheads," Mason went on to play Merav in "Of Kings and Prophets" and Sam Bello in "Grey's Anatomy." As Mason told Glamour, starring on "Grey's Anatomy" was a dream come true, as she and her sister had watched it as teenagers.
After her time on "Grey's Anatomy," Mason landed another leading role on the show "Roswell, New Mexico," alongside "Bunheads" actor Nathan Parsons. As Mason told Fansided in 2020, she had certainly come a long way. "My plan was to always be an actor, and the definition of an actor to me was that of an MGM actor, which was one that did everything: who could dance, who could sing and who could use any part of their instrument to perform and inform the character," she revealed. Well, she can certainly act and dance! We can't wait to see her take on a singing role one of these days.