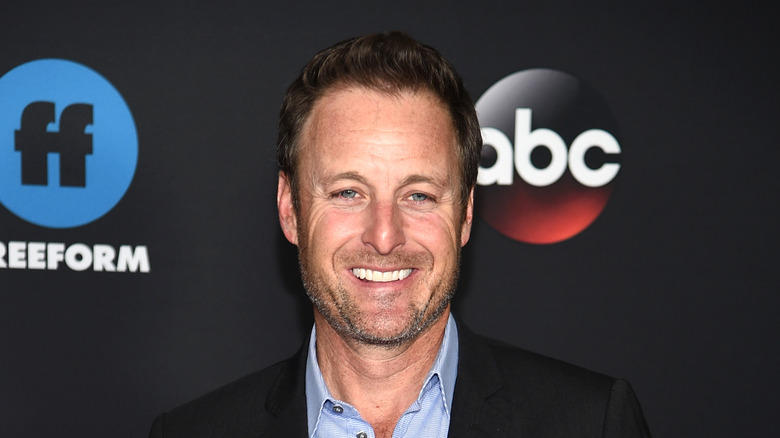 Home and Garden Television (HGTV) arrived on the scene in 1994, and immediately created a loyal following of people who couldn't get enough of shows about decorating, flipping, gardening and designing. As we all know now, the network found great success in this niche and remains incredibly popular, even decades later. That said, the network looks very different now. That's what 20 years will do to you!
And some of our favorite original HGTV hosts also look quite different — though, we're sure you'll agree that they all seem to have aged incredibly well. If you're wondering what became of the some of those HGTV hosts of yore, we're going to fill you in with detailed updates on where they are now, plus before and after shots that may surprise you. Get ready to travel down nostalgia lane and reminisce on all those HGTV shows that inspired us to beautify our living spaces on a budget, and the hosts who won our hearts in the process.
Brice Cooper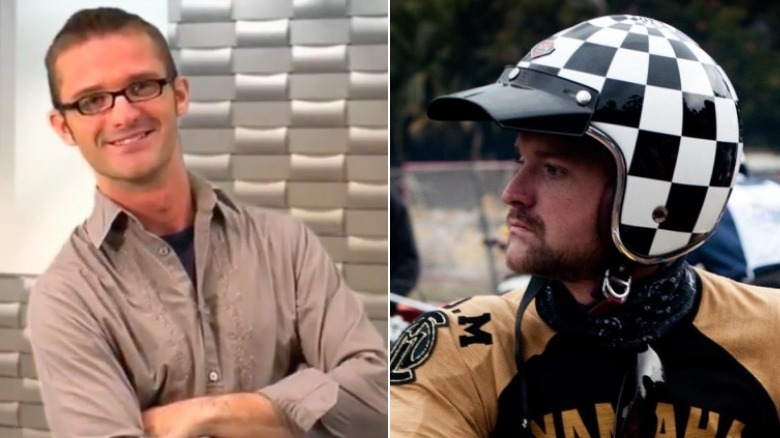 Brice Cooper hosted Design on a Dime from 2006 to 2007, where he was also the lead designer and pre-production coordinator. After leaving HGTV, he went on to open Isle of Man, a men's clothing store in Chicago, work as an on air personality for Speed Broadcast Media, as well as a creative director for Pan American World Airways. Cooper's true love these days is racing, which, according to his Facebook page, he started at the age of 26, "when I finally had enough money to lose it all racing!" He's already won numerous awards in the sport, including the 2010 and 2011 AMA Thruxton Cup.
Kristan Cunningham
Like Brice Cooper, Kristan Cunningham also hosted HGTV's Design on a Dime, but for much longer — ten seasons, after which she went on to make appearances on The Rachael Ray Show, where she was the design expert, as well as the Today Show and The Talk. In 2012, she started her own show on the OWN network, called Super Saver Showdown, which aired until 2013. As of 2015, Cunningham and her husband, Scott Jarrell, are the owners of Hammer and Spear, a showroom and design studio in downtown Los Angeles.
Fran Harris
Fran Harris helped folks redesign their home interiors as the host of HGTV's Home Rules from March to June 2010. She's a former WNBA and NCAA champion, and now she's an adjunct professor of advertising at the University of Texas – Austin (her alma mater), she's the founder and publisher of Collegepreneur magazine, and the co-founder of Black Millionaires Summit and Black Business University. As of 2015, she was the only black female play-by-play announcer on national television (for the Longhorn Network).
Suzanne Whang
Actress Suzanne Whang was the host of HGTV's House Hunters for nine years, from 1999 until 2008, before resuming more traditional acting roles on General Hospital, Dexter, and in the 2016 film A Weekend With The Family — although she did appear on Arrested Development and Las Vegas while hosting the show. She's performed as a storyteller in and around Los Angeles, talking openly about her experience with breast cancer. In October 2013, she married actor and teacher Jay Nickerson. Sadly, in September 2019, Whang passed away at age 56.
Sandra Rinomato
Property Virgins has been an enduring HGTV favorite, as was its host for 10 seasons, Sandra Rinomato. She left the show in 2012 in order to make another show, Buy Herself, for HGTV Canada. The show, which ran from 2012 until 2013, featured women who were buying property, usually for the first time. "Women buying real estate is not a fad, it's history in the making and I am very proud to be a part of it on TV," wrote Rinomato on Facebook. She continues working as a realtor in Toronto at Sandra Rinomato Realty Inc., and still makes regular television appearances.
Erica Glasener
A Gardener's Diary ran for an impressive 13 years on HGTV, featuring host Erica Glasener interviewing fellow gardeners and giving advice to aspiring gardeners along the way. In her post-hosting life, she wrote a book called Proven Plants Southern Gardens, received the Garden Media Award from the Perennial Plant Association, and currently works as the marketing manager for Gibbs Gardens in Atlanta.
Matt Fox and Shari Hiller
Matt Fox and Shari Hiller created and starred in room by room, the very first show ever to air on HGTV, which ran on the network from 1994 until 2006, and holds the record for the longest running decorating show in television history (over 350 episodes). In 2010, Fox and Hiller went on to host Around the House with Matt and Shari, which aired on PBS. They also created their own company, FoxHill Studios, to promote their shows and appearances.
Chris Harrison
Yes, that Chris Harrison. While you definitely know that he is the host of long running The Bachelor franchise, you might not know that he hosted HGTV's Designer's Challenge starting in 1999 (here's video proof), before moving on to Survivor, Who Wants to Be a Millionaire (which he joined in 2015 and still hosts) and of course, The Bachelor. He's also spent a lot of time hosting awards show red carpets — including the Prime Time Emmys, the American Music Awards, and even The 2010 Scripps National Spelling Bee. Harrison has also appeared on TV in Alias, The Practice, Six Feet Under and Sabrina the Teenage Witch, and even published a romance novel in May 2015.