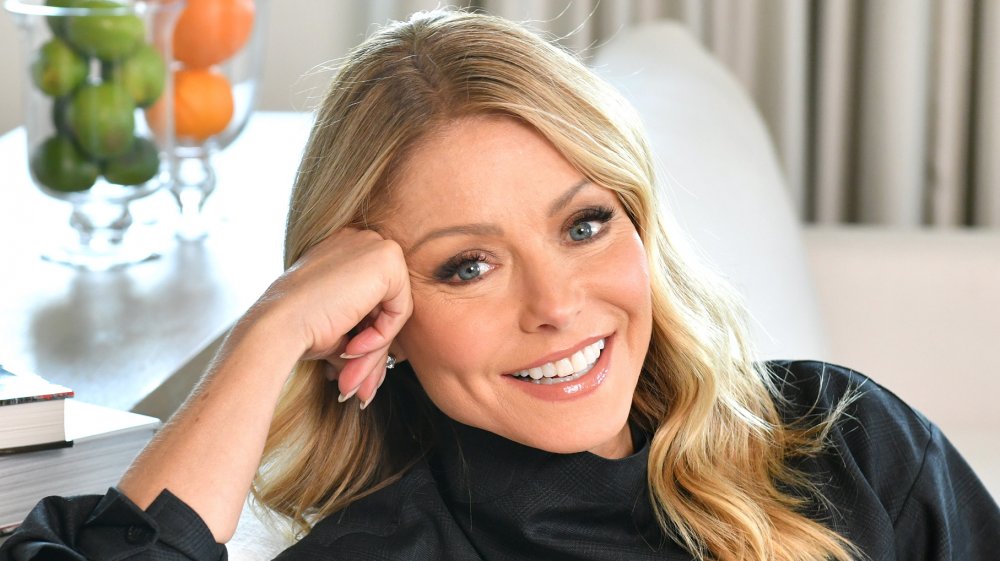 Soap operas seem to be a major stepping stone to fame, as many celebrities have proven. Yes, contrary to how it may seem, most actors and actresses don't just fall into massive stardom. There's a whole lot of hard work that goes into becoming famous. It takes some serious time and effort and, in Hollywood, anyone would tell you that most people receive a lot more rejections than they do passes; more yeses than nos. But, everyone has to start somewhere — even A-listers.
Many of our favorite celebrities experienced fame only after landing a role on a popular soap, like General Hospital, Guiding Light, or The Doctors. In fact, many big names were even co-stars on these soap operas.
Read on to learn about how some major stars — from Full House's John Stamos to This Is Us' Justin Hartley to even Oscar-winner Julianne Moore — kicked off their Hollywood careers on some of daytime TV's juiciest and most dramatic shows.
John Stamos of Full House was on the soap opera General Hospital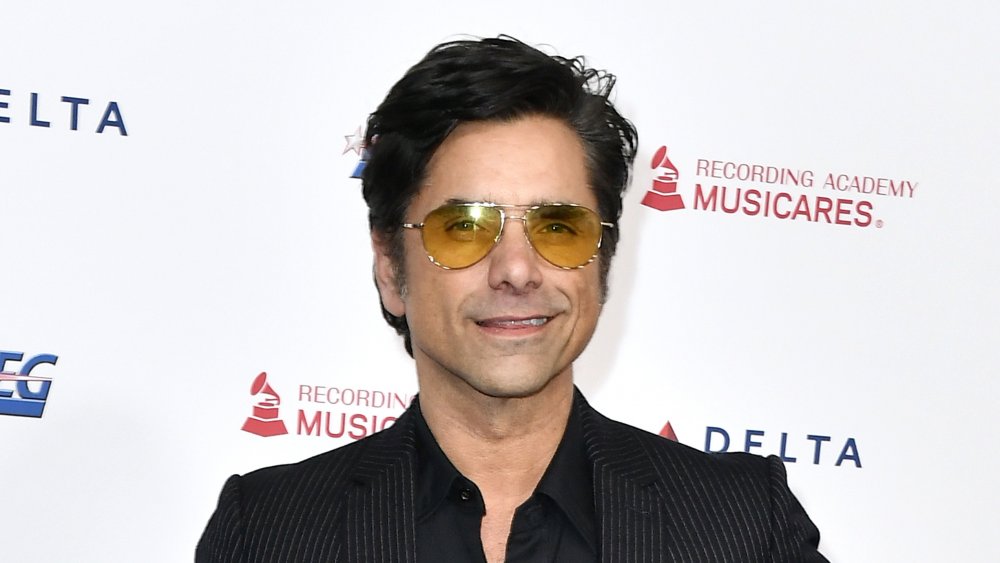 You probably recognize John Stamos as the handsome Uncle Jesse in the late '80s and early '90s series Full House. The show was a massive hit across generations of viewers, after all. But before Stamos portrayed Danny Tanner's party-boy brother-in-law, always donning a leather jacket, he was Blackie Parrish on General Hospital.
Blackie, the foster child of Rick and Lesley Webber, was a total street kid who started a band called Blackie and the Riff Raff. In other words, Stamos got his start in both General Hospital and Full House with a bit of that bad boy, heartthrob kind of vibe. And fans loved him for it.
However, Stamos didn't necessarily see himself as attractive in those days. "It's almost like a dead crow was on my head or something," the actor said of his soap opera hairstyle when speaking to ABC News back in 2012. During his General Hospital days, Stamos even got to star opposite Demi Moore, according to Inquistr. We can only wonder what she thought of his hair.
Alec Baldwin starred in a soap opera back in the '80s
Even Alec Baldwin once starred on a soap opera. In an interview with HLN's Showbiz Tonight, the actor said that he remembers his time working on the set of The Doctors as being "a big soap opera on and off camera." He was actually the last actor to play Billy Aldrich, a diabolical character who was ultimately killed off the show. As Baldwin revealed, his character was shot by two other characters at the exact same time — and both shooters were "unaware of each other's presence." In the interview with HLN, Baldwin joked that "that's how screwed up" his character was; "two people wanted him dead." He loved just how dramatic the daytime soap was.
Baldwin ended up starring on the show from 1980 to 1982, a time when, he said, there were a lot of soap operas. He was living New York City and a lot of his co-stars went on to act in shows like Shakespeare in the Park. Getting a part on these soaps was their way of getting a foot in the door and they were all grateful for the experience. Everyone has to start somewhere, and daytime TV seemed like the perfect jumping off point.
Ashley Benson was once a star on the soap opera Days of Our Lives
Ashley Benson is best known for her role as Hanna Marin in Pretty Little Liars. But long before she was recognized for her role in the teen drama series, you may have spotted her on the popular soap opera, Days of Our Lives. In fact, it was on the drama that she had her very first kiss — her first kiss on television and her first kiss in real life. Like ever. Imagine having your first kiss documented on television?
"It was very interesting — a very interesting first kiss," she told Conan O' Brien in an interview, noting how awkward it was having all of the extras and film crew around. In addition to getting her first kiss experience on a soap opera, Benson learned the ropes of acting.
She explained on The Ellen DeGeneres Show that she didn't get a lot of time to rehearse her lines or many takes to redo each scene. She pretty much only had two shots to nail it each time, and she was shooting about three episodes per day. As Ellen Degeneres revealed, though, soap operas are "really great training because you don't have much time to memorize your lines and they shoot so much in a day."
Julianne Moore played twins on the soap opera As the World Turns
Julianne Moore is an A-list celebrity today, but, some years back, she was just starting out on the soap opera As the World Turns. In an acceptance speech for her role in Still Alice at the Screen Actors Guild Awards show in 2015, she reminisced about her days on the soap opera, recalling what's kept her acting all these years.
"When I was on As the World Turns, I was so excited when they wrote two parts for me, the classic twin sister role: the good and the evil one," she said. "I couldn't wait to do it, and I was so excited. And then I realized that it was super boring to act by myself."
What she really loved and craved as an actor was getting to work alongside other actors, "feeling that intimacy, and that excitement, and that thrill of getting to know somebody in that way," she explained. Moore learned that in her early soap opera days and she revealed that's what kept her always coming back to acting in the years since.
Kristin Davis of Sex and the City starred in this popular soap opera
You don't need to be an avid Sex and the City fan to know Kristin Davis as the super adorable Charlotte York who everyone loves to love. She became the best girlfriend every woman wanted. But before Davis played Charlotte, who was married to her endearingly bald yet hairy divorce lawyer, Harry Goldenblatt, she was on the soap opera General Hospital.
ABC News interviewed Davis and John Stamos, Davis' costar in The Best Man broadway show, and the two actors dished about both having starred on General Hospital — albeit not at the same time. In 1991, Davis played the role of Betsy Chilson in the popular soap and, at that time, probably didn't know just how far that acting gig would take her career.
Beyond broadway and the series version of Sex and the City, Davis went on to star in two Sex and the City movies and other popular films like Couples Retreat and Holiday in the Wild among others.
Hayden Panettiere was a soap opera star for many years
Hayden Panettiere may be best known for her role in Remember the Titans in 2000 when she was just a young girl. As IMDb reveals, Panettiere went on to star in movies like Bring It On and I Love You, Beth Cooper, as well as in shows like Nashville and Heroes. But before all of that, Panettiere starred on two soap operas: Guiding Light and One Life to Live.
In an interview on The Late Show with Stephen Colbert, the actress said that she did soaps for a whopping eight years. She and Colbert talked about some of her craziest storylines, during which Panettiere reminisced about her character on Guiding Light who got Leukemia twice and was even kidnapped on the series. Talk about a daytime drama.
While Panettiere said "a self-conscious person" might worry about getting killed off on a show, she joked that she was just a kid with blissful confidence in her acting career. Well, she was spot on.
Amber Tamblyn from The Sisterhood of the Traveling Pants first starred on this soap opera
Amber Tamblyn is well known for her role as Tibby on the renowned flick The Sisterhood of the Traveling Pants. When she and her four friends, Bridget (Blake Lively), Carmen (America Ferrera), and Lena (Alexis Bledel) go their separate ways for the summer — Bridget to Mexico, Carmen to South Carolina, and Lena to Greece, Tamblyn's character gets stuck at home in Maryland working at Wallman's Drug Store. But Tamblyn was always destined for more than what Tibby had going for her.
The actress got her start in the soap opera General Hospital, which ultimately kicked off her storied acting career. In an interview with Andy Cohen on Radio Andy, Tamblyn dished about her days of General Hospital. According to the actress, she had her first onscreen kiss with co-star Jonathan Jackson, who she had a very real crush on at the time.
Eva Longoria played Isabella on the soap opera The Young and the Restless
You probably know Eva Longoria from her movies like Dog Days, The Heartbreak Kid, and Over Her Dead Body among many others. Or you may know her from her roles in shows like Desperate Housewives, Brooklyn Nine-Nine, Telenovela, and Empire. While she landed roles on all of these movies and shows down the line, she ultimately kicked off her acting career in the year 2000 as a soap opera star.
Longoria first secured a bit part on General Hospital then a recurring role on The Young and the Restless. She played Isabella Brana Williams on the series from 2001 to 2003. The actress told Seth Meyers on Late Night, "[On] Young and the Restless, I was crazy, which was fun," she said of her character who tried to kill her husband's ex-wife.
Becoming a soap star was a pretty big deal for Longoria as well as her family. The actress said that it was always a dream of hers to become a soap star, and it was a "super big deal" in her family when she ultimately did.
Ricky Martin starred as Miguel on the soap opera General Hospital
Enrique Martín Morales, better known as Ricky Martin, was a total heartthrob back in the late '90s (and, to be honest, that hasn't changed) with his top hit Livin' La Vida Loca, among many other fan favorites. But before he became the King of Latin Pop, he first got his feet wet in American soap operas, specifically General Hospital. He played the character Miguel Morez from 1994 to 1995, according to IMDb.
Of his former boss, General Hospital executive producer Wendy Riche, Martin told Soap Opera Digest, "I love you Wendy! Wendy, I am here today because of you." Those soap days ultimately kicked off Martin's career and, while they weren't always easy, he loved it nonetheless. "That was a time of intense adrenaline," he said in the interview. "Living here in Los Angeles and going into that studio every day was very heavy, you know? I really enjoyed it."
Shemar Moore got his acting start on the soap opera The Young and the Restless
You probably know Shemar Moore as Derek Morgan, the supervisory special agent of the FBI's Behavioral Analysis Unit on Criminal Minds. But Moore wasn't always such a studly tough guy. He actually got his start on the soap opera The Young and the Restless. Before being cast on the show, he was modeling in San Francisco while attending college. He then moved to New York City to chase his dreams in the fashion capital, he revealed in an interview on Larry King Now.
While working at a coffee shop to make ends meet, he ended up securing a modeling gig that got him featured in GQ, which then got him recognized by his next agent. That agent thought he'd be perfect for the role of Malcolm Winters on The Young and the Restless. But he had only a few acting classes under his belt and no real experience. In April 1994, he paid an acting coach $1,100 for the weekend and then traveled to his audition. In just a few days, to his own surprise, he landed the role that'd get him on television for the first time.
Justin Hartley from This Is Us was once a talented soap opera star
You may know Justin Hartley from his role on NBC's This Is Us, but he first starred on a handful of soap operas, including the NBC soap Passions and CBS' The Young and the Restless, which even earned him an Emmy nomination for Outstanding Lead Actor on the series. That undoubtedly played a role in kicking off his acting career.
"It's humbling," Hartley told CBS of his 2016 nomination for The Young and the Restless. "Some of my co-stars also got nominated, and the show got nominated, which is amazing and well-deserved. I'm happy to be part of a show that's nominated as a whole." He continued, saying, "That means everything's going right. To be nominated is fantastic."
That same year, Hartley took on the role of Kevin in This Is Us, which earned him and his co-stars a Screen Actors Guild Award for Outstanding Performance by an Ensemble in a Drama Series two years in a row (2018 and 2019), according to Entertainment Weekly.
David Hasselhoff may be most famous for Baywatch, but he also starred in this soap opera
David Hasselhoff once set a Guinness World Record as the most-watched man on television. The actor became known to TV audiences when starring as Michael Knight in the series Knight Rider, according to Guinness World Records. The series ran from 1982 to 1986, but that wouldn't be his last brush with fame. He ultimately became even more famous when starring as L.A. County Lifeguard Mitch Buchannon in the popular Baywatch series.
Before those two series, though, Hasselhoff took a role in a daytime drama. He played doctor, father, and husband Snapper Foster on The Young and the Restless from 1976 to 1982, the actor revealed in an Ask the Hoff video. He remembers his time on the show as "an amazingly cool experience," he said in the video. He did a lot better than he thought he would do, he admitted, since he was nervous about forgetting his lines. Hasselhoff ended up reprising his role on the series in 2010.
Josh Duhamel was on the soap opera All My Children
You probably know Josh Duhamel as Danny McCoy in NBC's Las Vegas or from the big screen in the Transformers franchise. But he actually made his first notable acting debut in 1999 on ABC's All My Children as Leo du Pres. He reminisced about his days on the show in an interview with Entertainment Weekly, even sharing some of the bad times — like when he dropped his co-star Rebecca Budig on her head during a love scene. Still, it seems like he'd go back to those days in a heartbeat.
"I've been thinking about it for years," he said in another interview for EW. "I always wanted to go back, even if it was just walking in the background of a scene and have the characters go, 'Wait … was that Leo?'" Duhamel credits AMC with giving him his big break, adding that "soap operas are such a great way to break in to the industry." He acknowledged that, as daytime TV becomes less and less popular, it's going to be harder and harder for younger talent to get discovered.
Kelly Ripa once starred in this popular soap opera
Kelly Ripa made her debut on television as Hayley on the soap opera All My Children. That role really got her to where she is today so, even though she'd been off the show for years by the time the series was canceled in 2011, she told CNN that she was heartbroken by the news.
"I really spent my young years there," she said, expressing her sadness and reminiscing about her time on the show. She moved to New York City when she was just 19 years old and her role on the show was her first job in TV, she explained. In fact, she landed the part "by accident."
When dropping off headshots, looking for work, the assistant casting director asked her to read some lines and do a screen test. It took six months, but she finally got a role on the show. She further revealed that the soap opera is "a gift that's kept on giving all these years." As Ripa told People, the show "changed the whole trajectory of my life." After all, it was on the set of All My Children that Ripa met her now-husband, Mark Consuelos.