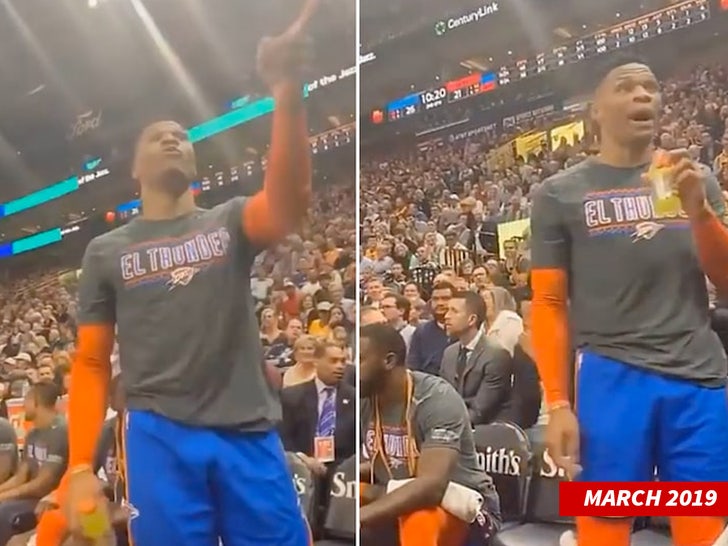 Russell Westbrook just scored another W over an NBA heckler — the $100 million lawsuit filed against the NBA superstar has been thrown out … TMZ Sports has learned.
According to court docs, a judge ruled in favor of Westbrook on Thursday … saying he didn't defame anyone by clapping back at a couple who harassed him during a 2019 game in Utah.
As we previously reported, Westbrook was sued by Shane Keisel — a U.S. Army vet who got into it with the then-OKC Thunder player during a March 11, 2019 game against the Jazz.
In his suit, Keisel admitted he tried to heckle Westbrook by telling the NBA star "that he should just sit down and ice his knees."
But, Keisel claimed Westbrook misheard him … and interpreted his words not only as a homophobic insult, but also "racial."
Westbrook said he thought he heard, "get down on your knees like you used to."
The point guard then went nuclear on Keisel and his girlfriend, Jennifer Huff — and it was all caught on video.