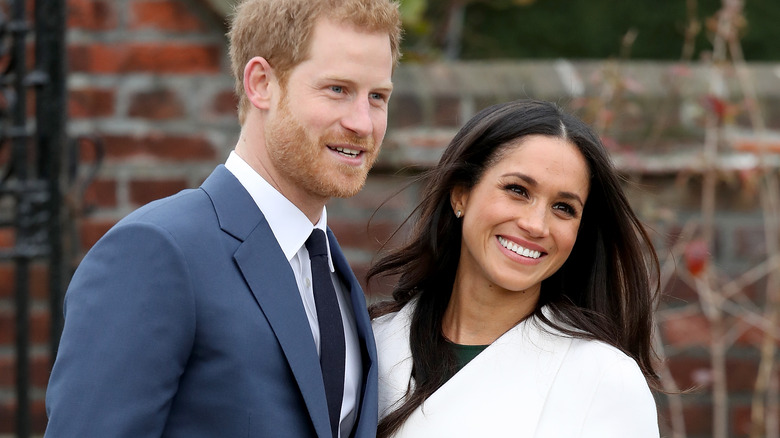 It's been yet another extremely busy week for the British monarchy, and if you're curious to know exactly what the royal family have been up to in the past seven days, you've come to the right place.
Over the past week, Prince Harry discussed what he believes are the biggest problems facing the world and appeared to take another swipe at the royal family, Queen Elizabeth II paid a touching tribute to her late husband Prince Philip during a royal outing, and the Duke of Sussex revealed details of how he learned that his grandfather, the Duke of Edinburgh, had sadly passed away.
When it comes to the royal family, news travels fast, and it can be difficult to keep track of the many breaking stories. To ensure you don't miss out, here's your recap of the biggest royal family news of the week commencing May 23.
Prince Harry believes these are the world's two biggest problems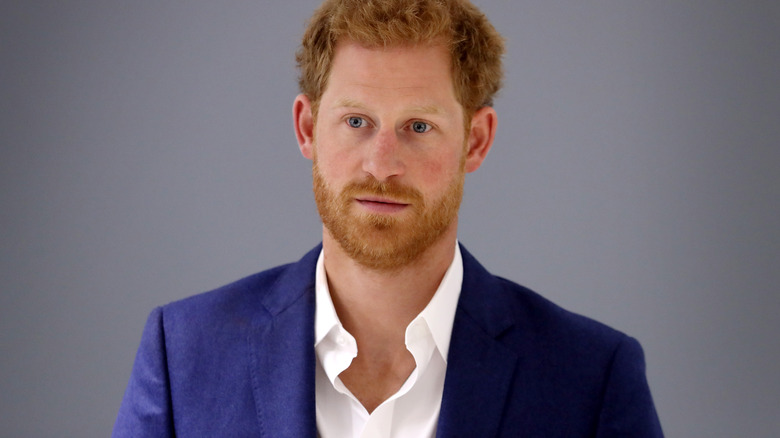 Prince Harry and Oprah Winfrey's Apple TV+ collaboration has been hitting the headlines over the past couple of weeks with the show's revealing celebrity interviews and candid conversations about topics such as mental health. Speaking in a recent episode titled "The Me You Can't See: A Path Forward," the Duke of Sussex shared what he believes are the two biggest problems the world faces today.
This is how Prince Harry learned of Prince Philip's death
Back in March, news broke that Queen Elizabeth II's husband, Prince Philip, had sadly passed away. It would be fair to assume that just before that announcement was released to the world, every member of the royal family would have been informed of the news. However, that wasn't the case for Prince Harry and how he learned of his grandfather's death has been revealed.
Prince Harry takes another swipe at the royal family
Prince Harry is breaking major boundaries with his new Apple TV+ docuseries, "The Me You Can't See." In the five-part series, Harry has been open with viewers about his own experiences with mental health. However, royal historian Robert Lacey has pointed out that, by being so frank about his difficult experiences in the public eye, the Duke of Sussex is also damaging the reputation of the royal family.
Who will inherit Prince Philip's money?
Nearly two months after Prince Philip's death, more details surrounding the plan for his estate have been released. The late royal's inheritance will circulate throughout his family and grandchildren. However, parts of Philip's £30 million will be given elsewhere and rumors began to emerge that the status of Prince Harry's inheritance may have changed in the wake of his and wife Meghan Markle's bombshell Oprah Winfrey interview.
Here's why Princess Beatrice's baby will have a royal title
News that Princess Beatrice and her husband are expecting their first child has been one of the biggest royal stories of the past couple of weeks. Speaking on Twitter, the royal family announced the news with a statement that read, "Her Royal Highness Princess Beatrice and Mr Edoardo Mapelli Mozzi are very pleased to announce that they are expecting a baby in autumn of this year." In the wake of the happy news, it was also revealed the baby will be inheriting a royal title. However, it might not be from her side of the family.
Royal expert says Meghan and Harry aren't honoring Diana's legacy
It's no secret that Prince Harry and Duchess Meghan of Sussex want to honor Princess Diana in any way they can. From commemorating the 23rd anniversary of her death by planting her favorite flowers, to playing hymns used at her funeral, and even to subtle fashion choices that pay homage to the late princess. However, royal expert Kinsey Schofield isn't convinced the pair are properly honoring the legacy of the late Princess of Wales.
Royal expert reveals how Queen Elizabeth likely feels about Prince Harry's interviews
Prince Harry and Meghan Markle have dominated the news narratives with their bombshell confessions about their experiences as part of the royal family. Up until this point, Queen Elizabeth II has said very little, at least publicly, about her grandson's revelations. However, according to royal expert Kinsey Schofield, Her Majesty the Queen has been overwhelmed not only by Prince Harry's Oprah Winfrey interview, but also the Apple+ documentary series "The Me You Can't See."
How Prince Harry really felt about going through therapy on camera
Throughout new Apple TV+ docuseries "The Me You Can't See," both Prince Harry and Oprah Winfrey have opened up about their mental health struggles. Unlike other members of the royal family, the Duke of Sussex was more than willing to share intimate details of his personal struggle to cope with the mental issues plaguing both him and his wife over the years, and it has since been revealed how Harry really felt going through therapy on camera.
The sweet way Queen Elizabeth honored Prince Philip during her latest royal outing
Queen Elizabeth II has weathered the death of her husband Prince Philip with grace and determination, and has since returned to royal duties upon the conclusion of her official mourning period. Although the Duke of Edinburgh is no longer physically by her side, the queen makes sure to honor him in subtle ways. A recent public outing demonstrated that Elizabeth keeps her loving memories close to her heart — literally.
The truth about Martin Bashir's apology to Prince William and Prince Harry
A report into Martin Bashir's memorable 1995 interview with Princess Diana found that the journalist used fake documents and false pretenses to secure the interview. In the wake of the fallout, Bashir has now spoken out about his controversial interview with Diana more than 25 years ago, prompting him to apologize to Diana's family and her two sons Prince William and Prince Harry.