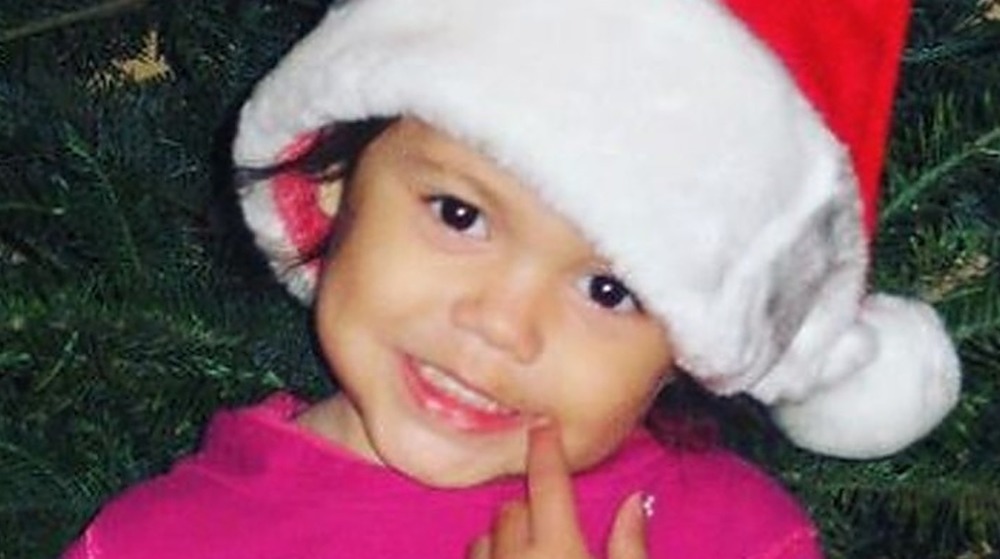 In her relatively short life so far, Jenna Ortega already looks set for taking Hollywood by storm. Since her acting career began when she was a child, Ortega has already hit several major career milestones. She got her very own Disney Channel show as a teen, she voiced the first Latina Disney princess, and she took on a memorable role alongside Penn Badgley in the popular Netflix thriller You. And by the sounds of things, these career highs are just the beginning for the young actress.
In addition to her impressive acting CV, Ortega has also made a name for herself as an activist on social media. The success of her positive, proactive platform even led to a self-help book called It's All Love: Reflections for Your Heart and Soul, released in 2021.
So how on Earth did Ortega manage to achieve all of this by the time she was 18? It turns out, the star comes from a relatively normal family who never dreamt she'd become the superstar she is today. Curious to find out more about her journey? Here is the stunning transformation of Jenna Ortega.
Jenna Ortega grew up as the outgoing one in a big family in a small town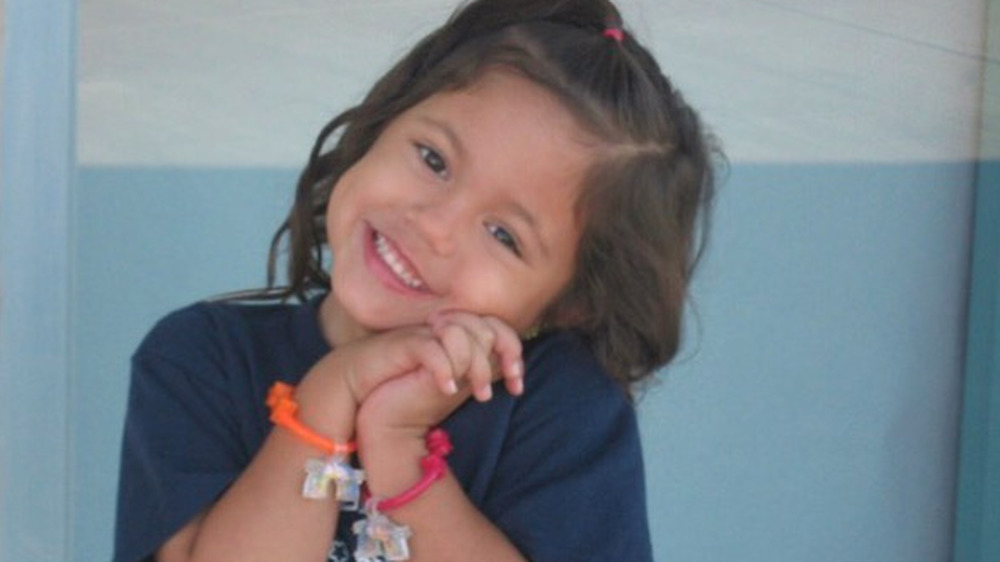 Jenna Ortega was born on Sept. 27, 2002 and grew up in a big family in Coachella Valley, Calif. As she told Mama's Mission, being part of a large family had its perks. Being the middle child, as Ortega put it, was "actually pretty cool." She went on, "Middle children get away with more stuff in general."
Ever since she was young, Ortega stood out from her big family. As the actress told YSBnow, "All of my siblings are pretty shy and I'm not." Ortega's enthusiasm and energy set her apart from her family and her peers — which meant that she didn't always fit in. As she went on to explain, "I got bullied a lot in school. Lucky for me, I've always been proud of my differences." As Ortega recalled, she managed to ignore mean comments when she was young and embrace her passionate personality.
Jenna Ortega was brought up to be in touch with her Hispanic heritage
Jenna Ortega's upbringing was normal in many ways for a young girl in California. However, when it came to language, things were a little different in her family. As she once explained in an essay for PopSugar, she is 75 percent Mexican and 25 percent Puerto Rican. Apparently, her father is "100 percent Mexican," but he doesn't speak Spanish fluently. Nevertheless, Ortega's mother was keen that their kids grew up speaking Spanish — so, she and the kids frequently spoke Spanish together, leaving her father a little clueless as to what was going on. Sounds like an interesting situation!
For Ortega, her Hispanic heritage is an important part of her identity. In a 2016 special for the Disney Channel, Ortega introduced her Hispanic family. "I'm very proud of where I come from. I was always brought up with certain traditions from Mexico," her mom explained. Sounds like Ortega has always been very in touch with her roots!
Jenna Ortega begged her parents to let her become an actor
Jenna Ortega caught the acting bug very early in life. As she explained to YSBnow in 2017, she was just 8 years old when she decided she wanted to become an actress. "Right before then, I wanted to be everything," she explained. "If we were learning about astronomy in class, then I wanted to be an astronaut."
In another interview with YSBnow, Ortega explained how it all happened. One day, when she came home from school, she told her mom she wanted to be in a commercial. "My mom just kind of laughed, she's like, 'You're crazy, like, okay,'" Ortega recalled. But two years later, Ortega was still just as determined as ever.
So, her mother said, "Okay, we'll give you a shot, we'll see how it goes." She posted a video of the young Ortega on Facebook. Luckily, a casting director came across the video, and soon enough, Ortega had signed with her first agent.
Jenna Ortega started getting TV work
Pretty soon, Jenna Ortega started getting professional acting work. Her first TV role was a small part in an episode of in Rob Schneider's show Rob in 2012. This was followed in quick succession by small guest roles in CSI: NY, Days of Our Lives, Iron Man 3, Deadtime Stories, Rake, and more (via IMDb).
Her big break came in 2014 when she played young Jane on Jane the Virgin. As she told Grumpy Magazine, starring in the show alongside Gina Rodriguez and the rest of the cast taught her a lot. "They are all so amazing. They are the sweetest and nicest people," she gushed. At the time, she didn't realize the role would be so important in defining her career. "I didn't know what could come out of Jane the Virgin and that it was going to be such a big deal for me," she said. Luckily, the role led to some pretty big things.
In 2016, Jenna Ortega got her own Disney show, Stuck in the Middle
Eventually, in 2016, all of Jenna Ortega's dreams came true — she landed the lead role on the Disney Channel show Stuck in the Middle. As Ortega explained to Grumpy Magazine, she had always wanted to be on the Disney Channel. In fact, it had been her goal. The audition process was a long one. Initially, the lead character on Stuck in the Middle was a blonde girl called Hillary. Despite that, when Ortega auditioned, she got the role.
"That was definitely a journey," Ortega recalled. "When I found out that I booked it, I cried. I don't think I've ever cried so much in my life, I was so happy," she went on.
In an interview with Nuke the Fridge about the show in 2016, Ortega said that she was still getting used to being a leading lady on a Disney show. "It all seems so unreal," she confessed. "I mean it's something I've been wanting to do my whole life … so it's definitely something different. It's a new journey."
Jenna Ortega had to learn to juggle school life and work life
Jenna Ortega's life got pretty busy in her teens. What with her Disney show and other projects, she barely had time for "real life." As she explained to Desert Sun, she had to quit her school in eighth grade when she got the role on Stuck in the Middle. "One day my mom picked me up from school and she goes, 'You're not going back,'" she recalled. With that, her new life began.
In an interview for Grumpy Magazine, she explained her hectic schedule: "As far as school is concerned, if I didn't finish my homework on set, I'll just finish it at home." She added, "Also, I always put my family first. Whenever I'm at home I try to hang out with them." Ortega spent so much time filming through the years, that she even graduated from high school on set!
Jenna Ortega started using her social media platform to make a positive change
Jenna Ortega has become a prominent force for good on social media. However, when she started out, she was just like any other teen. As she told Loving Series, "I started on social media because I just wanted to be like everyone else at school." As she went on to explain, she wasn't allowed to start an account until she was around 12 years old. As her fame grew, so did her online following — and over time, Ortega began to realize she could use her platform for good. "I try my best to spread positivity," she said.
In a 2018 interview on KTLA 5, the star explained that she had even started using her platform to promote important political issues. "A lot of people … avoid talking about the important stuff because they don't want to offend anybody, but as a teenager with a platform, I feel like it's important for my fans to know that it's okay to speak up for what you believe in," she said. As she later put it to Forbes, "There is no excuse to not speak up."
Voicing a character in Elena of Avalor was a big moment for Jenna Ortega
While Stuck in the Middle was certainly a huge milestone for Jenna Ortega, it was just the beginning of her rise to the top. Later that same year, she landed a role in the animated Disney series Elena of Avalor. As she explained to Laughing Place, the show was the first Disney production to involve a Latina princess — which, for Ortega, was a huge deal. "When I was younger, I didn't have a Latina princess I could look up to," she said. "Now little Latinas like me can now see themselves as a Disney princess, which means so much to me. I love it."
While the role of Princess Isabel meant a lot to Ortega from a cultural standpoint, it also forced her to learn a few new skills. Unlike her previous roles, this one was animated. "It's different in the booth because if your character is tired," she explained, "not only do you have to show that on your face but you also have to make it come across in your voice." Sounds like Ortega learnt some real technical skills with this job!
Jenna Ortega's role in You helped her to step out of her comfort zone and prove herself
In 2019, Jenna Ortega appeared in the second season of the hugely popular Netflix series You about Joe, a man with a tendency to develop dangerous obsessions over his girlfriends. Ortega played Ellie Alves, a spunky teen who befriends Joe. As she explained to Teen Vogue, the role gave her a new type of filming experience. "My voice was heard and that was very empowering to me," she said, "because I've been on sets where being a young woman of color, I don't always get a say in what my character is doing or what's happening on screen."
Nevertheless, it wasn't necessarily a familiar role to take on — in fact, it couldn't have been further from the Disney Channel! She told Bionic Buzz in a red carpet interview, "It's very satisfying for me as an artist for people to finally see me in a different light." She added, "It was nice to finally step out of my comfort zone and do a thriller which I'd never done before." One thing's for sure: After You, audiences will have to admit that Ortega has some serious range as an actress.
Working with Penn Badgley on You taught Jenna Ortega a lot about acting and activism
While You gave Jenna Ortega the chance to try a new, more serious style of acting, it also introduced her to Penn Badgley. As the actress explained in an interview with Insider, Badgley ended up teaching her a lot during the shoot. "You know, that man is so incredibly smart," she gushed. "He's such an intellectual, and I honestly feel that anytime we got to have a conversation I would learn something from him." Apparently, the actor gave her tips on activism and education, as well as memes too!
Plus, she learned a little about acting from the Gossip Girl star, too. "When you're in a scene with somebody who makes you better or pushes you to do better it helps you out in the end," Ortega shared. Sounds like working with Badgley was an incredibly informative experience for Ortega!
Jenna Ortega is not about to be typecast
One of Jenna Ortega's biggest concerns for the future of her career is being typecast. After appearing in a famous Disney show, it might have been easy for casting directors to put her up for similar wholesome roles. However, as she explained to Fault magazine, she's been careful to stop this from happening — especially as a Latinx woman. "The last thing I want to do is be pigeonholed as an actress or be disrespectful to my heritage," she said.
After taking on a thriller series and a horror film, Ortega continued to branch out, as seen on her IMDb page. In 2020, she appeared in The Babysitter: Killer Queen, a comedy-horror film, and she's reportedly filmed Yes Day, another comedy, and The Fallout, a high school drama film. She was also cast in Songbird, "a pandemic thriller," as noted by Slash Film. Suffice to say, this actress never sticks with one genre for long!
Getting cast in a Scream movie fulfilled Jenna Ortega's dream of being in a horror film
Jenna Ortega proved her comedy skills in Stuck in the Middle and then her dramatic skills in You. And in 2020, her casting in the fifth Scream movie shows us that she seems to have some talent for horror, too! As she revealed to Fault magazine, horror has always been on her list of dream genres. "One of the first questions my agent asked when I signed with her was what genre I was interested in," she said. "I told her all of them!!! But that horror would be a really fun one," she went on.
She also explained that it was a little intimidating joining such a famous franchise. "It has left such a massive impact on the genre and means so much to … such a large quantity of people, I want this character to be someone they can embrace and accept into their community," she said. So far, her role hasn't been disclosed — but by the sounds of things, the part was a challenge that Ortega took head on!
Jenna Ortega learned about herself during lockdown and kept on working
The 2020 lockdown during the COVID-19 pandemic was tough for all of us. Even Jenna Ortega had to slow down and spend some time sheltering in place. As she explained to Fault, the experience taught her that she actually enjoys "spending time alone."
Of course, Ortega didn't get too much time to herself during the pandemic. In fact, she ended up filming a few big projects in 2020 using the "pod" method, where actors isolate with members of the crew. As Deadline noted, her film Songbird was the first film project in L.A. to start filming after the lockdown. She then got to work on Scream 5. As Deadline noted at the time, that project went on despite several members of the crew testing positive for the virus. Given how soon her projects started production after the coronavirus hit, it seems like Ortega was pretty keen to get back to work as quickly as possible after the COVID lockdown.
Jenna Ortega released a self-help book about her journey
One thing's for sure — Jenna Ortega is always super busy. Besides taking on multiple projects in 2020 and 2021, she also released her own self-help book. Her book, It's All Love: Reflections for Your Heart & Soul, was released by Penguin Random House in January 2021. The book would cover "depression, heartbreak, navigating Hollywood as a POC, and more," as Penguin put it. She also opened up about her mental health struggles and her journey with Hollywood in the book.
In 2021, Ortega spoke to J-14 about the book. As she explained, she had "always been very passionate about writing" and had decided to publish this "collection of stories and lessons" as she thought they may be helpful for her fans. "Being a teenager is tough," she said, "If there's anything I can do just to be a source of comfort or helpful in any way, it would bring me immense joy!"
Wow, it's clear that Ortega is not only a super talented actress, but also an incredibly kind soul. We can't wait to see what she does next!