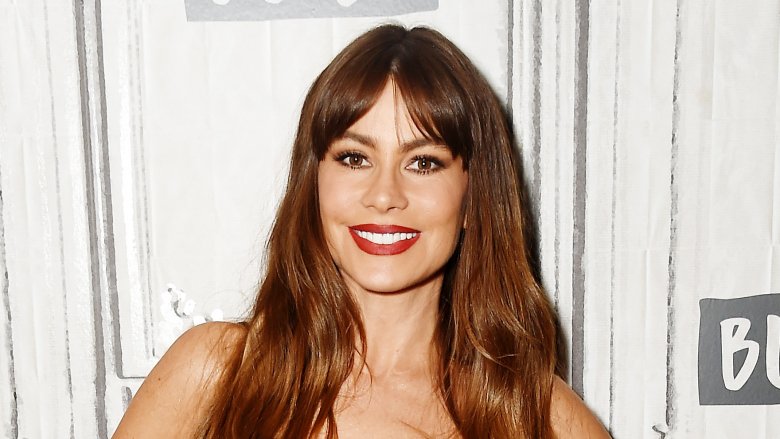 Sofia Vergara is best known (at least in the English-speaking world) as one of the stars of the hit comedy show Modern Family. But that's not all there is to the actress. Contrary to her sometimes ditzy persona on Modern Family, Vergara is an educated and intelligent woman with a lot of business savvy.
The bilingual star was an actress and TV host in her native Columbia before moving to the United States and transforming into an international sensation. Her metamorphosis from a skinny Catholic schoolgirl to one of the highest paid women in the entertainment industry is an inspirational one.
She was teased as a child for being skinny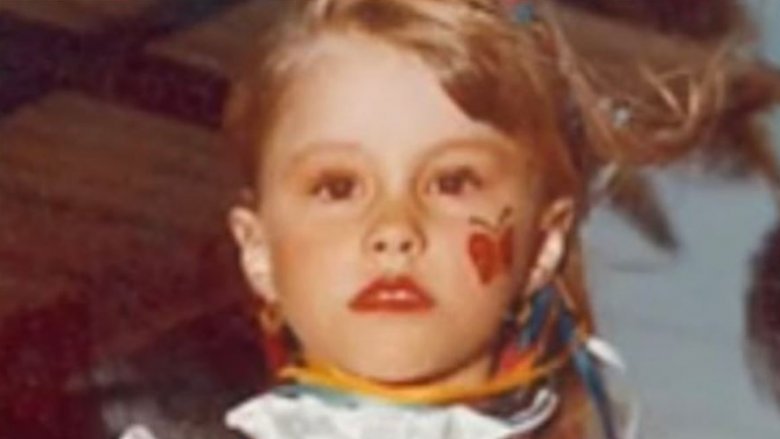 Vergara is known today for her voluptuous figure, but she was a bit of a late bloomer. In a 2011 interview with Cynthia McFadden of Nightline, the actress revealed that her nickname as a child was "palillo," the Spanish word for "toothpick."
"In my culture, a skinny girl has nothing going on," said Vergara. "So I was very scared, always concerned that I was never gonna — fill up, you know, all those fabulous outfits that my mother had… I would never even wear skirts or anything because I thought I was too skinny."
She planned to become a dentist
Growing up, Vergara planned to enter the healthcare field and went to school for dentistry. Her plans for a quiet life were derailed, though, when she found success in the entertainment industry. The rising star dropped out of school to become a TV host, telling People in 2009 that to graduate she only "had to do two more semesters."
Vergara might not have become a dentist, but she admits that dental hygiene is still a top priority. "I'm obsessed," she said. "My son thinks I'm crazy because I make him do a cleaning every three months. I try to bribe the dentist to make him to do it sooner!"
She was discovered on the beach
While many actors spend years auditioning and waiting for their big break, Vergara's introduction to the industry was a bit more unconventional. She was spotted on the beach by an agent who recognized that Vergara had the makings of a star. "Yeah, I was with my family, like, at the beach and some casting agent saw me and said, 'We're doing this commercial, do you want to do it?'" she told CBS. And my mom is like, 'Yes, yes, she wants to do it.'"
Vergara was a senior at a Catholic high school at the time and at first wanted to turn down the opportunity. "I'm like, 'No, the nuns are gonna kill me, I can't be in a bathing suit on a commercial!'" she said. "They're not gonna let me do it. They're gonna throw me out of school." Fortunately, she eventually agreed to do the commercial in which she appeared in a bathing suit. She wasn't kicked out of school, either — the commercial didn't air until after she had graduated.
She married her childhood sweetheart
Fans probably know about Vergara's marriage to fellow actor Joe Manganiello, but what many don't realize is that this was not her first marriage. Vergara was married for the first time at just 18, when she tied the knot with her childhood sweetheart, Joe Gonzalez. By the time she was 21, she was divorced.
Vergara told Harper's Bazaar Arabia that she never felt like she needed to rely on a man. "I think the beauty of a woman nowadays is that we can do everything," she said. "We have more options and we should do everything we can.
She was a single mother
Vergara's divorce left her a single mother of a young son, Manolo. She was just 20 years old when she gave birth. She told People that it was difficult to raise a child on her own, especially at such a young age, making it especially "rewarding" when compliment her son. "I was really young when I divorced his father, so I raised him trying to set the best example and give him the best that I could," she said. "When people compliment me on him, on how well mannered, how charming, funny and well-behaved he is, it makes all the sacrifices worthwhile."
She's a brilliant businesswoman
There's a lot more to Vergara than stunning good looks and comedic acting chops. In 1994 when she was just in her early 20s, she co-founded Latin World Entertainment, a talent management and marketing firm. In 2017, she launched a line of lingerie. Vergara is paying it forward with this business venture, called EBY, with ten percent of net sales going towards helping women around the world start their own businesses.
"In countries where there is a lot of poverty, women are such an important force for the family," she told Women's Health. "And sometimes they have to endure horrible things because they don't have the means to just pack up and leave. I want to give them something to be able to help themselves, to save some money, to be able to have more control of their lives."
She attributes her success to hard work
Vergara knows that her looks helped her get a foot in the door of the industry, but she's adamant that it was her dedication that propelled her to super stardom. "I have made it to here because of how I look," she told Harper's Bazaar Arabia in 2016. "Being attractive has opened so many doors for me. But of course, if I was just a pretty face, I wouldn't have lasted so long."
She has said that she "worked like an animal" when she came to the U.S. "Often I haven't been the youngest or most intelligent girl in the room," she said, "but I always, always am the hardest-working one. Dreams don't happen if you just sit down and accept things."
She's a cancer survivor
It might seem that Vergara has led a life filled with good fortune, but her life hasn't always been easy. At the age of 28, the young actress was diagnosed with cancer.
"When you are confronted with something dramatic like the word 'cancer' you look at what is important to you," she later told Cosmopolitan. "I was lucky because out of all the cancers, this was one you can remove and treat. It could have been a lot, lot worse. My son was very young so I didn't mention the word 'cancer' to him, because I didn't want to create any fear or drama." Vergara's positive attitude certainly helped. She continued, "It's amazing when you go through something like that — you appreciate what you have and try not to dwell on things you don't have."
Her battle with cancer inspired her to help others. She told Health in 2011 that a charity she sponsors was working to build a cancer center in Barranquilla, Colombia, her hometown. "I visited the cancer ward of a hospital…and parents were just sitting on the floor while their kids were being treated," she said. "I want to set up a comfortable place for parents."
She didn't think about her sex appeal until coming to America
You'd think that a woman like Vergara would be hyper-aware of her good looks, if only because she turns heads wherever she goes. Yet she told The Independent in 2015 that she didn't even think about her stunning appearance before she came to America, joking that she was born in a push-up bra.
"For me sexy is something that I never really thought about until I moved to the United States, because in Latin America, everybody goes to the beach with a G-string and you are always in high heels and make-up," she said. "It's just our day-to-day thing."
She's far from a fitness junkie
Vergara works hard to stay healthy, but admits that working out is a struggle for her. Still, she knows it's important. "I'm aging, and I know that it does make a difference and you can see it in the women and men that work out," she told Self in 2017 at 44 years old. "Things start to change, and I'm like the only thing to do is go and take care of it."
Considering that Vergara still looks incredibly youthful, her workout routine is clearly working.
She doesn't have time for negative criticism
Vergara has zero time for haters. She has frequently been criticized for her Modern Family character, Gloria. Many believe that the character perpetuates stereotypes of Latino women.
"What's wrong with being a stereotype?" she asked HOLA! USA in 2017. "Gloria's character is inspired by my mom and my aunt. They are both Latina women who grew up in Colombia, like me. They love color, prints and shoes. I'm like that too: a voluptuous, intense, happy woman, who wants to get involved in everything with her partner to help."