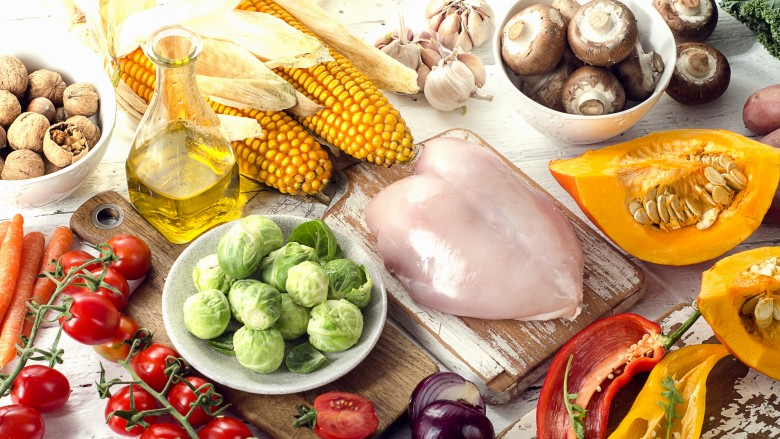 Eating healthy sounds like a concept that should be pretty simple, right? If you're someone who tries to eat healthy, you know that while that should be the case, it isn't always completely black and white. What one expert recommends, another swears is outdated and incorrect. What we thought was true about health in the past is suddenly all wrong.
Do we focus on eating whole grains and low fat foods, or is eating healthy fats and keeping our carb count lower better for our health? What about all these superfoods? If you think eating healthy today is confusing, it's probably not very comforting to know that 50 years ago, people were having the same struggle.
So what did eating healthy look like 50 years ago? I went to the experts, as well as those who grew up during that time, to find out!
Low carb was a thing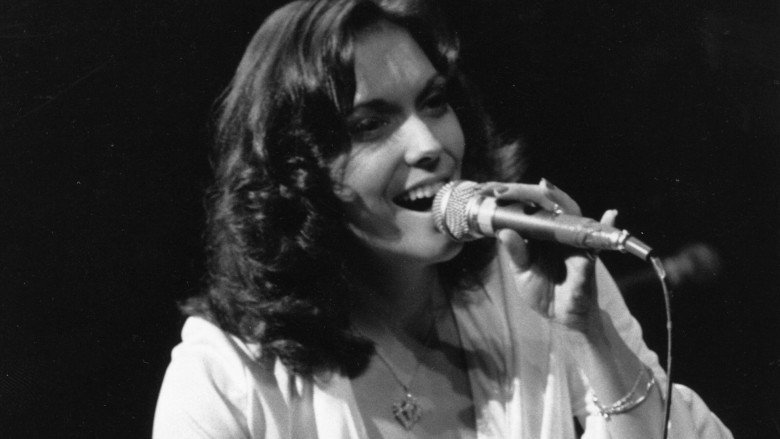 While many of us have heard of the Atkins Diet, which was developed in the early 1970s, you may not know that this wasn't the first diet that had people watching their carbs. In 1967, Dr. Irwin Stillman developed the Stillman Diet, also known as The Doctor's Quick Weight Loss Diet.
While the diet is similar to Atkins in that it allows lean meats, eggs, and herbs, unlike Atkins and the Ketogenic diet that are still popular today, Stillman considered condiments, sauces, butter, and fat of any kind to be off the table. I spoke to Lona Manning who was 12 in 1967, and she knew all about the Stillman Diet. "It worked like a hot damn, too," she told me.
In fact, it may have worked too well, making it dangerous. According to Little Girl Blue: The Life of Karen Carpenter, the diet may have played a role in songstress Carpenter's development of anorexia. The biography indicates that in 1967, a doctor recommended Carpenter try the Stillman Diet. After six weeks, she reportedly lost 25 pounds and shortly thereafter, in the 1970s, her family expressed concern about her health. In 1983, Karen Carpenter died from complications of anorexia nervosa.
Every housewife was a food expert
I spoke with Susan Froetschel, the author of Allure of Deceit and Fear of Beauty who told me that one of her treasures is a 1961 edition of The Modern Family Cookbook by Meta Given, that belonged to her mother, and that taught her to cook, growing up. She said that what sticks out to her is how cooking was considered solely the woman's responsibility in the household.
"From the start," she told me, the books says, "'Mrs. Homemaker, this book is for you…in full appreciation of your problems of running a home. These problems would challenge a psychologist, an expert on child training, an interior decorator, a skilled seamstress, a trained nurse.'" According to Froetschel, the book goes on to suggest that "the function of dietitian and cook comes near the top of the list" and that the woman of the household is the expert in all these realms.
Dr. Salah Saad Shoman also told me that the food experts of the time weren't the experts we would think about today. "Every housewife was a food expert back then," he said.
Homemade was the way to go
Just like every housewife was a food expert, all the healthiest foods were homemade and homegrown. Registered Dietitian Jan Patenaude told me that they grew up eating so healthy, it inspired her career in diet and nutrition. "My mother had a huge garden, so we had a lot of fresh fruits and veggies in summer and fall, more home-canned or frozen in winter/early spring, until the asparagus and rhubarb came up," she said. "[The] bottom line was eating a lot of fruits and vegetables. We also ate a lot of fish, wild game (pheasant, duck, goose, venison, moose), farm raised beef (including organ meats), homemade soups from bones, chicken, and our own eggs."
She said that everything they ate was their own: that they had raised, or obtained each item by hunting and fishing. She added that they used real butter and that although the family enjoyed sweets, they were always homemade and didn't include any weird additives, preservatives, or dyes. The exception, she said, was Tang and Kool-aid. Since Tang was "the drink of the astronauts" it was considered healthy for a time.
Processed food was in
Today, dietitians and nutritionists often recommend we avoid highly processed foods, but this wasn't the case 50 years ago. In fact, processed foods were just getting started, initiating the switch between the focus on homemade, to the focus on ease and convenience.
I spoke with Deb Provin-Martin, an integrative nutrition health coach, who explained this is when processed foods became a way of life for most Americans. "Foods that once went from farm to table naturally, were now regularly being produced in labs and filled with food additives," she said. "This is also the time when, coincidentally, (or intentionally) the FDA was changing its recommendations and telling people to increase grains and avoid animal fats. Turns out that was a huge mistake."
Provin-Martin said that foods like whole dairy, animal fats, and saturated fats "became demonized" and instead, people were told to use vegetable oils and to avoid oils such as coconut and olive oil. "We now know the truth," said Provin-Martin, "Vegetable oils are toxic and contain high amounts of omega-6 (the inflammatory omega)." She also added that people were being told to increase the amount of grains they ate in the form of processed foods such as bread, pasta, crackers, and bagels. "These were considered a healthier option," she told me. "We now know that processed grain foods are the cause of obesity, type 2 diabetes, and many more chronic disorders becoming epidemic today." According to Provin-Martin, "Fifty years ago, in my opinion, is the beginning of the downfall of our collective health and broken healthcare system."
Margarine was considered healthy
You heard that right. Maybe this is part of why Provin-Martin believes this was the beginning of the end of our collective health. Mindy Haar, a registered dietitian and director of program development and interdisciplinary health sciences at New York Institute of Technology (NYIT) told me that while "most people put great value on superiority of animal-derived protein over plant protein," a movement was emerging "to encourage transition to a more plant-based diet."
As great as this sounds, it also meant that people were shifting away from fat, specifically animal fat. "Margarine was considered healthy, and a good substitute of animal-derived butter," Haar said. "As people started to opt for 'low-fat' diets at that time, nuts, olive oil, and avocados were avoided."
Weight Watchers was founded
Even 50 years ago, many people considered weight to be the defining factor of health. It's probably for this reason that it was during the 1960s when Weight Watchers founder Jean Nidetch started having her friends over to her home to discuss weight loss in what the Weight Watchers website considers the beginning of the company.
According to POPSUGAR, "When Weight Watchers went public in 1963, there were 400 hopeful individuals waiting in line to join the meeting." Today, the company has grown by leaps and bounds. According to Weight Watchers International, "As of the end of fiscal [year] 2016, the Company had approximately 1.1 million active meeting subscribers, who could attend approximately 32,000 Weight Watchers meetings around the world."
There were superfoods
Haar also mentioned that despite the shift to low-fat diets, there were some superfoods emerging even 50 years ago. "Wheat germ was gaining popularity as an add-on to more processed cereal and an ingredient in muffins and bread," Haar said, adding, "Grapefruits were viewed by some as having appetite suppression capabilities."
From this view, the grapefruit diet evolved, which Haar said required at least half a grapefruit before each meal. Enter the era of fad diets!
Families ate together
While not everything about food 50 years ago would be considered healthy today, The Huffington Post's senior health writer Carolyn Gregoire pointed out that there are some trends that had the right idea.
One of these was eating as a family, despite the emergence of distracting technology. A study in the Archives of Family Medicine found that eating together as a family is healthier, especially for children. The researchers found that the children who ate family dinner ate more fruits and vegetables, while consuming less fried food and soda.
The next 50 years
With all of the differences, and similarities, in what was considered healthy 50 years ago versus today, it makes you wonder where we're headed in the next 50 years. Is it possible we could see our food trends revert to the homemade, homegrown approach of 50 years ago? Or is it more likely that the shifting focus on efficiency and ease that started 50 years ago, will move us further into the realm of processed food?
It's hard to predict. But as the saying goes, those who don't learn from history are doomed to repeat it. Now, who wants some guacamole?