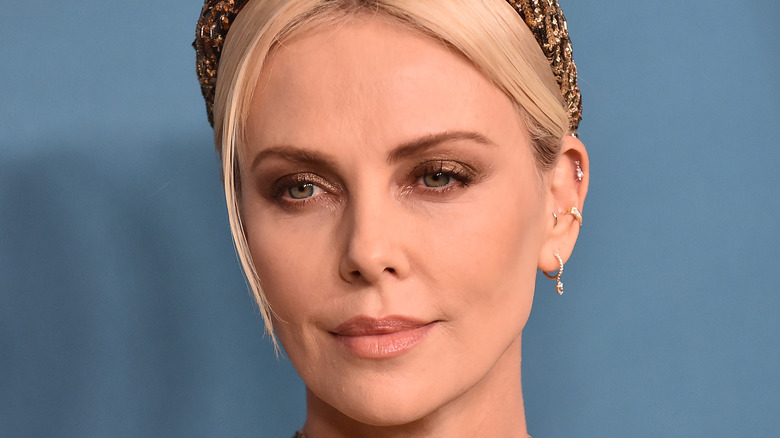 To quote wise anthropomorphic woodland animal Rocket Raccoon, "Everyone's got dead people." There are few people living today who haven't experienced some kind of major loss in their lives, and if you haven't yet, just give it time.
Everyone has to go eventually, but there's a particular sadness to losing someone to violence. Not only did the victim's loved ones lose them, but there's the additional grief of knowing that their family member was taken from them due to another person's actions. You might have experienced this yourself or know someone who has, and it's a very different form of grief from other causes of death.
And celebrities are just like us. Some of them have lost those closest to them in tragic, horrifying ways. Dealing with the loss of a murdered family member is something that can happen to any of us, as is the case for these celebrities.
Kelsey Grammer has had two family members murdered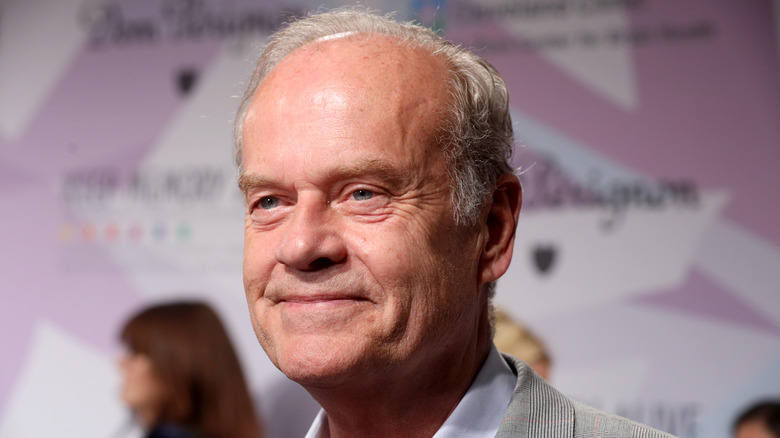 Iconic comedy actor Kelsey Grammer is best known for his most famous character, psychiatrist Frasier Crane. Grammer himself could have likely used some advice from someone like Frasier when he was young, because both his father and his sister were murdered in two separate incidents just a few years apart, according to Nine News.
Grammer's parents divorced when he was a boy, and he was just barely a teenager when his father, then living with his second wife, was murdered by a stranger outside of his own home. Grammer's father, Frank, heard noises outside his house and went out to take a look. When he did, he found a man, later identified as Arthur B. Niles, setting fire to his car. Niles then shot Frank twice, killing him. Niles was later apprehended but was found not guilty by reason of insanity.
A mere five years later, when Grammer was 20, his 18-year-old sister Karen was abducted and murdered by a serial killer named Freddie Glenn. He and his two accomplices were eventually captured, and Glenn was sentenced to death, later commuted to life in prison. The tragic deaths in Grammer's life didn't stop there, though. Five years after Karen's death, Grammer's two half-brothers, Billy and Stephen, died in a scuba accident when one failed to resurface and the other died of an air embolism after going back down in order to look for him.
Charlize Theron's father was killed by her mother
Charlize Theron makes a name for herself these days by being a total badass in a variety of movies, cementing herself as a bona fide action star in addition to winning Oscars for her dramatic performances and critical acclaim for her comedy roles. But as a young girl growing up in South Africa, Charlize and her mother Gerda were terrorized by her alcoholic father, Charles Theron, according to Today.
While Charlize and Gerda had experienced domestic violence from Charles in the past, June 21, 1991, was the breaking point. Charles drunkenly threatened his family and even produced a handgun, firing it at Charlize and Gerda, missing both of them. In fear, Gerda fled into another room and retrieved another handgun, with which she returned fire at Charles, striking and killing him.
When South African authorities investigated the shooting, they declared Charles' killing a justifiable use of self-defense. No charges were ever filed against Gerda. Charlize, only 15 at the time, began telling people that her father died in a car accident so she didn't have to tell them the real story. But as she's gotten older, she's become far more open to talking about it, saying, "I'm not ashamed to talk about it because I do think that the more we talk about these things, the more we realize we are not alone in any of it."
If you or someone you know is dealing with domestic abuse, you can call the National Domestic Violence Hotline at 1−800−799−7233. You can also find more information, resources, and support at their website.
Michael Jordan's father was killed at the height of his popularity
The 1990s Chicago Bulls were legendary, and center stage in that franchise was Michael Jordan, one of the greatest to have ever played the game. People still talk about the amazing circumstances behind the team's rise to fame, as you might have seen if you've watched "The Last Dance."
But there is one part of it that's not talked about quite so much. Around July 23, 1993, Michael Jordan's father, James Jordan, suddenly went missing, according to The New York Times. In fact, it wasn't until the following month that he was finally found. First, his red Lexus was discovered near Fayetteville, North Carolina. Not long after, authorities located James' badly decomposed body in a swampy area some 60 miles away. The death shocked Michael and directly led to his first NBA retirement two months later.
According to authorities, James Jordan parked his car alongside a highway while traveling through North Carolina to take a nap. Two men, Daniel Green and Larry Demery, found him still asleep and intended to tie him up and steal the vehicle. Things went wrong, however, and one of the two shot Jordan, killing him. While the official story is that the incident was a carjacking gone wrong, there are numerous conspiracy theories about James Jordan's murder, including that the killing was related to Michael Jordan's excessive gambling debts.
Jennifer Hudson had three family members murdered on the same day
Actress and singer Jennifer Hudson's career was just beginning in 2008. She had just released her debut album, a huge hit despite her loss on "American Idol" a few years prior. She'd won an Oscar for her role in "Dreamgirls." She had nowhere to go but up.
But then, on October 24, 2008, Hudson received a tremendous personal blow when her mother, Darnell Donerson, and her brother, Jason Hudson, were found shot to death in their Chicago home, according to ThoughtCo. Her nephew, seven-year-old Julian King, son of Jennifer's sister Julia, was missing and presumed kidnapped. However, police found the boy's body three days later. He had also been shot. Chicago police arrested William Balfour, Julia's estranged husband, for the crimes and found that he had threatened to kill Julia's family on a number of previous occasions during arguments.
Balfour was found guilty and sentenced to life in prison. Meanwhile, Jennifer ceased all public appearances until the following year. She and Julia also started the Hudson-King Foundation for the Families of Slain Victims, a charity to support the families of murder victims, as reported by People. After taking time to grieve, Jennifer returned to her career, putting out two more successful albums and continuing to garner awards for her performances in music and acting.
Venus and Serena Williams had another sister who was murdered
Venus and Serena Williams are household names due to their legendary tennis abilities. But while they're the two famous sisters, they also have several other siblings who aren't quite so famous. The oldest of these was the duo's half-sister, Yetunde Price, who was also raised in Los Angeles.
Sadly, L.A. has a bit of a history of gang violence, especially in the suburb of Compton. On September 14, 2003, Price and her boyfriend, Rolland Wormley, were driving through Compton, according to the Australian Broadcasting Company. When the pair parked outside of a local drug house, they caught the attention of two members of the Southside Crips, Robert Edward Maxfield and Aaron Michael Hammer, who were standing watch outside. Maxfield was carrying an assault rifle, which he fired at the parked vehicle.
Wormley, startled, drove off, not knowing that Price had been struck in the back of the head by one of the rounds. He drove to a nearby relative's house and stopped there to call 911, but it was too late. Price was declared dead shortly after arriving at the hospital. Initially, there were rumors that the two had stopped to buy drugs, but this was later found to be incorrect. They were innocent people the gang members mistook for members of a rival gang.
Ice Cube's sister was murdered when he was a child
Ice Cube is either a rapper-slash-actor or actor-slash-rapper, depending on who you ask. Regardless, he's quite popular in both fields.
In 1981, Cube was only 12 years old, and his half-sister, Beverly Jean Brown, was 10 years his senior. She had married a man named Carl Clifford Brown, whom Ice Cube has described in interviews as a "wannabe cop" who couldn't cope with a rejection from the Los Angeles Police Department (LAPD). He became abusive to Beverly, and on June 29, 1981, things reached a boiling point. According to the book "Original Gangstas," Carl took Beverly hostage in their home. LAPD officers surrounded the home but were unable to get inside before Carl shot and killed Beverly. It seems Carl planned on a murder-suicide but botched things, only managing to injure himself. He died less than a month later.
Ice Cube has said he "think[s] about [his] sister a lot" and has talked openly about how the incident affected his views on gun violence in America and how the factors that contributed to his sister's death are still prominent today, saying in a HuffPost interview that, "America is built on the gun. America is in love with the gun. It's a sick love affair. But it's just hard to break."
If you or someone you know is dealing with domestic abuse, you can call the National Domestic Violence Hotline at 1−800−799−7233. You can also find more information, resources, and support at their website.
Roman Polanski's wife was killed by Charles Manson's cult
Director Roman Polanski and actress Sharon Tate were the Hollywood dream couple when they married in the 1960s. Tragedy, however, came knocking in the form of cult leader Charles Manson and his "family," according to History.
On August 8, 1969, several members of the Manson Family (but not Manson himself) intruded into the home at 10050 Cielo Drive in Los Angeles, which Polanski and Tate rented together. Polanski was out of town on work, but Tate was home with three guests: hairstylist Jay Sebring, aspiring screenwriter Voytek Frykowski, and heir to the Folger coffee fortune (and Frykowski's girlfriend) Abigail Folger. Also present were the home's caretaker, William Garretson, who lived on the premises, and his friend Steven Parent. Manson's followers brutally killed all but Garretson, who stayed inside his residence and didn't hear anything outside because he was listening to loud music.
This was the murder that brought Manson and his followers into the spotlight, especially after they repeated their killings the following night. The crimes would be collectively known as the Tate-La Bianca murders. What did they have against Polanski or Tate? Nothing, it turns out. A record producer that Manson felt had snubbed him, Terry Melcher, had lived there in the past. It's debated whether he didn't know Melcher had moved or did know and simply selected the house because he had been there before.
'90s guitar legend Dave Navarro's mother was murdered
One of the most influential guitarists of the past 30 years has been Dave Navarro, one of the founding members of Jane's Addiction. He briefly replaced John Frusciante in the Red Hot Chili Peppers (and also had the dubious honor of being one of the few people kicked out of that band for doing too many drugs) and later married model and personality Carmen Electra in a relationship just made for reality TV.
But in 1983, just a few years before Jane's Addiction made Navarro world-famous, his mother, Connie Navarro, was murdered at her home alongside her friend Sue Jory, according to The New York Times. Dave was only 15 at the time and has gone on record saying that he believes he would have been killed that night, too, if not for a last-minute schedule swap which led to him staying at his father's house. Connie Navarro and Sue Jory's murderer actually went free for nearly a decade until the story was featured on "America's Most Wanted" in 1991. A viewer tip led police to arrest John Riccardi, Connie Navarro's ex-boyfriend. He was subsequently convicted and sentenced to death, later changed to life without parole.
Navarro made a documentary about the murder in 2015 called "Mourning Son," which includes an off-camera visit to Riccardi in prison. Navarro described the meeting as "awkward" and said of Riccardi, "He's just some old dude dying in jail."
DJ Khaled's brother-in-law was killed during a Super Bowl party break-in
Starting his career as a music store employee, moving up to a radio DJ gig, and finally transforming into a rap superstar, DJ Khaled has truly worked his way up the ladder in the music industry, even becoming a meme ("Congratulations, you played yourself") along the way.
But along his rise to the top, Khaled and his family have encountered tragedy. Just months before Khaled married his wife, Nicole Tuck, her brother Jonathan was murdered during a break-in at an apartment he was visiting in the Bronx on February 4, 2018, according to Vibe. While initial reports claimed that the apartment was the home of a drug dealer and that Tuck had been there buying drugs (thus leading to headlines declaring that his death was part of a "drug deal gone wrong"), this has been called into question, with later reports saying he wasn't involved and was just visiting the occupant to watch the Super Bowl.
Regardless, during the game, a man named Richard Jimenez burst in and attempted to rob the apartment's owner. Reportedly, Jimenez intended to strike Tuck with the butt of his gun, but the weapon went off by mistake, killing Tuck. A year later, Nicole Tuck later wrote a letter to the federal judge overseeing Jimenez's case asking for the harshest sentence possible, according to People. He was sentenced to 20 years in prison for the crime.
Omarosa has lost two family members to murder
Reality TV star and brief presidential assistant Omarosa Manigault Newton is known for her shrewdness and aggressive approach to business. While the popular narrative (influenced by the producers of the shows on which she has appeared) is that she's cruel and villainous, it is worth considering that some of this demeanor might be tied to trauma that Omarosa experienced as a child.
Specifically, her father, Jack Thomas Manigault, was murdered in 1981, when Omarosa was only seven. While details are hard to come by today, 40 years later, Omarosa has spoken about her father's death and how it had a "profound" impact on her life, crediting the early trauma with her own personal growth in spite of the hardship.
But even after America was introduced to Omarosa on NBC's "The Apprentice" in 2004, it seems that the universe wasn't done with her. In 2011, her brother, Jack Manigault (named after their father), was murdered as he slept, according to Radar Online. He had recently begun dating a woman whose name has not been publicly released and was staying with her when the two were attacked by her ex-boyfriend, Marco Cardenas, who shot and killed Manigault. Manigault's girlfriend survived the ordeal, and Cardenas was later sentenced to 21 years to life in prison
Sofia Vergara's brother was killed in a failed kidnapping
Sofia Vergara is one of the highest-paid television actresses around, but even before she became a superstar in the film and television industries, Vergara was already doing well for herself. You see, in Colombia, Vergara's home country, her family was already wealthy, according to Nine News.
In fact, Vergara's family was so well-off in Colombia that her older brother, Rafael, actually kept bodyguards around him at all times, since his position in the family made him a constant target. This ended up directly leading to tragedy, however. In 1998, before Sofia emigrated to the U.S., Rafael went without his bodyguards for just one day. Unfortunately, kidnappers seized the opportunity and tried to abduct him. It's not clear exactly what happened, but the attempt failed when one of the would-be kidnappers shot and killed Rafael.
As a direct result of this loss, Sofia came to Miami, along with other family members, attempting to begin anew. Within a few years, Sofia was being regularly cast in film roles, and her star only rose from there. Family troubles were still a sore spot, however, as her younger brother Julio, who came with her from Colombia, was deported from the United States in 2011 due to numerous drug-related arrests.
Chuck Palahniuk's father's life began and ended with murder
Chuck Palahniuk, author of "Fight Club," isn't shy about grisly stories, as evidenced by the novels in his bibliography. Palahniuk himself has credited a traumatic incident in his own life for inspiring at least some of his work — the 1999 murder of his father, Fred Palahniuk.
Not long before the release of the cult classic film adaptation of "Fight Club," Fred Palahniuk and a woman he had been dating, Donna Fontaine, were killed by Fontaine's ex-husband Dale Shackelford, who shot them and burned their bodies outside of Fontaine's apartment, according to the Moscow-Pullman Daily News.
Sadly, this wasn't the first time the Palahniuk family encountered murder. Early in his life, Chuck had always been told that his grandparents died from diphtheria. When he turned 18, his father told him the chilling truth. When Fred Palahniuk was three years old, he had hid under a bed while his own father murdered his mother with a gun and then went looking through the house for young Fred. When he was unable to find Fred, he turned the gun on himself. In an interview with Rolling Stone, Chuck Palahniuk remarked on the eerie symmetry of his father's first memories being a man with a gun, followed decades later by another man with a gun ending his life.
If you or someone you know is dealing with domestic abuse, you can call the National Domestic Violence Hotline at 1−800−799−7233. You can also find more information, resources, and support at their website.