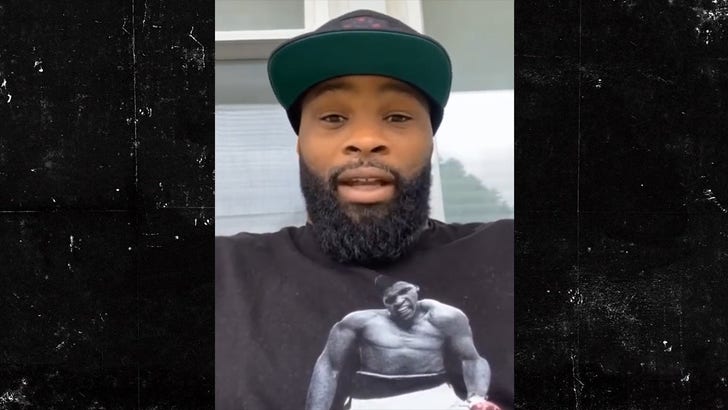 3:18 PM PT — Woodley is speaking out on the big event … promising to wreck the YouTube star's face when they face off in August.
"You will visualize Jake Paul getting his head knocked smooth off his neck," Woodley said on IG Live Tuesday.
"Sometimes you talk yourself into a situation that you can't back yourself out of … my mom used to say, 'Your mouth wrote a check that your ass can't cash.' That's exactly what happened."
There's more — Woodley said Paul's finally going against a REALLY dangerous opponent … and says he's going to regret ever opening his mouth.
"Now, you got a motherf***er that's going to fight you like you ain't never been fought before. Ain't no sparring you can do to motherf***ing get ready for it."
"Ain't no meditation. Ain't no kumbaya. Ain't no mama say, mama sa mama coosa. Ain't s*** you can do. You getting your ass beat. I'm pumped up about it."
IT'S OFFICIAL — Jake Paul's next boxing opponent is ex-UFC welterweight champion Tyron Woodley!!
Both sides have signed contracts to clash on August 28 on Showtime — and Jake is already talking all sorts of trash!
"I have a list of people I plan on knocking out and as I enter my fourth pro fight," Paul said … "I am excited to cross the first one off the list by challenging myself against Tyron Woodley, a 5 time UFC Champion known for his knockout power."
24-year-old Paul is 3-0 as a pro, with victories over Nate Robinson and UFC fighter Ben Askren.
39-year-old Woodley won the UFC welterweight championship in 2016 with a ferocious knockout of legendary striker Robbie Lawler. He has victories over stars like Carlos Condit, Stephen "Wonderboy" Thompson and Darren Till.
But, Woodley is currently on a 4-fight losing streak — after falling to stars like Kamaru Usman, Gilbert Burns and Colby Covington.
Jake insists he isn't afraid of Woodley — saying, "Tyron ran his mouth a little too much in the locker room when I knocked out his best friend Ben and earned himself a top spot on the Problem Child death list."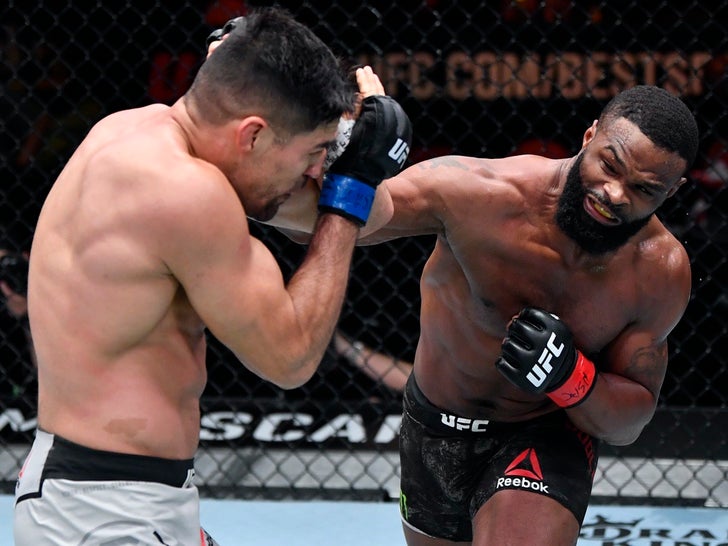 "Tyron's a seasoned striker who has fought the best MMA fighters in the world but will be dropped by a Disney teen star in 2 rounds."
"Maybe this time Dana White will actually be a man of his word and put his money on his former champion instead of trying to undermine my success like a jealous ex. Influencer vs MMA….let's get it on. It's Showtime."
Originally Published — 7:33 AM PT