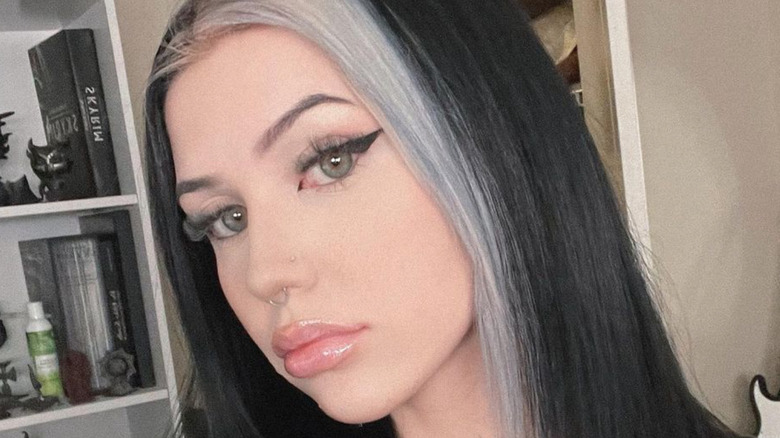 On June 3, 2021, FaZe Clan announced a new member for its "Warzone"-playing roster. Kalei Renay has been signed to an exclusive contract with the esports org, and she's ecstatic. For Kalie, this is everything she's worked towards for years. She's been streaming since she was in high school, and after she graduated, she been working full-time as a streamer to get to where she is.
Given her headstrong personality and no-cares-given attitude, Esports Talk has posited that FaZe Clan was the perfect group to sign her. Although she's been a prominent "Warzone" streamer for a while now, some people may have been unfamiliar with her before the big signing announcement. That's all about to change.
In 2020, Kalei was dead-set on growing her fanbase, and she did just that. For example, she wanted to grow her YouTube page to at least 30,000 subscribers in 2020, and she had since rocketed well past 45,000. Joining FaZe will no doubt boost her popularity even more, and people are looking to learn more about the "Warzone" phenom. As it turns out, she's talented at a lot more than just gaming and making people laugh.
Kalei taught herself how to play the piano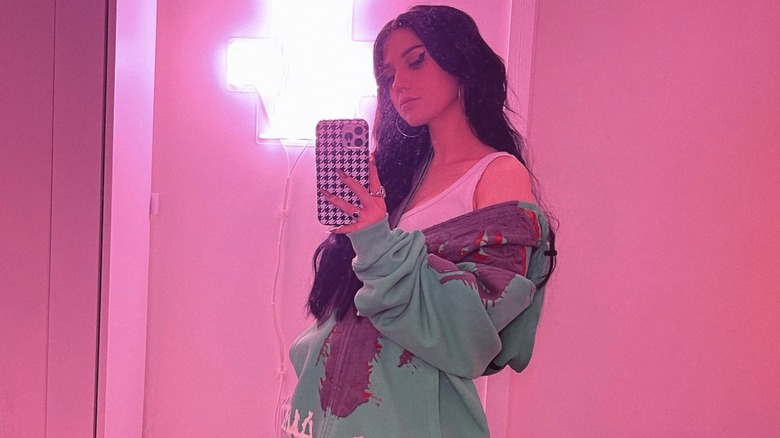 If you've ever learned to play an instrument, then you know it's no simple task. And teaching yourself an instrument is an entirely different ballgame. During a Q&A session with fans, Kalei Renay revealed taught herself how to play piano, and she's been playing for over eight years. Considering the fact that she's 21 years old and this video was posted in 2020, that means she taught herself when she was in middle school.
Renay also knows how to play guitar, and has said she'd love to learn the violin. According to Renay, the violin sounds more beautiful than any other instrument. With so much musical talent, it's a wonder she hasn't streamed music yet — but maybe she will in the future.
She's definitely got the right guitar for streaming a jam session. Her Twitch page shows that she owns an Epiphone Les Paul, a popular guitar with an attractive design that would look and sound great on a stream.
Kalei hinted at joining FaZe Clan months before it ever happened
Streamers tend to deal with a lot of toxic messages from fans, and Kalei has received a lot of hate in her streaming days. A lot of people aren't a fan of her particular attitude, which is something that she's said she's never going to change. Even her official FaZe Clan introduction video features a clip of her defending her personality and brand of humor.
Prior to the FaZe announcement, one particular hater tried coming after her skills because she wasn't signed anywhere. Although she couldn't discuss her FaZe contract just yet, she was quick to clap back and hint at the future announcement. She replied, "come back to this tweet in a few weeks."
Of course, that wasn't the only time she dropped hints towards her future, either. On March 17, 2021, she tweeted, "so excited for the future. you guys aren't ready for it … remember this tweet." Then, on March 21, she said, "wake up … then I FaZe up." It seems that negotiations have been in motion for some time, and she was clearly bursting at the seams to talk about it.
If she could do anything else, Kalei would be a vet tech
Kalei Renays not just passionate about games and music; she also loves animals. According to her Q&A stream from early 2020, she grew up with a large number of animals. When asked what she would do if she wasn't streaming, she mentioned that she would want to go back to school to become a vet tech.
This may not come as much of a surprise for longtime fans of Kalei Renay. She's shown off her love for animals multiple times online before, posting photos of her guinea pig and a mouse.
She doesn't just have a passion for animals, though. She's explained that she actually knows a lot about them because of the way she was brought up around the,. According to her, this would be a huge help if she ever wanted to go into studying veterinary medicine.
Kalei's always been open with her fans
Kalei's garnered a reputation for saying anything and everything that come to mind, all in the name of being honest and entertaining. It's just part of who she is, and it's something a lot of her fans love. She's also incredibly honest when it comes to discussing her personal life, which can come as a breath of fresh air on the internet.
In the past, Kalei has been open about struggling with her mental health and bouts with substance abuse. In 2021, she celebrated two years being sober. Since then, she's acknowledged on social media that her journey isn't always easy, but she's focused on staying strong and working towards improving every day.
People have responded positively to Kalei's willingness to be vulnerable at times. As fellow streamer YenSauce mentioned, Kalei's openness "takes so much courage" and "makes others feel less alone in their own battles."
If you or someone you know is struggling with mental health, please contact the Crisis Text Line by texting HOME to 741741, call the National Alliance on Mental Illness helpline at 1-800-950-NAMI (6264), or visit the National Institute of Mental Health website.