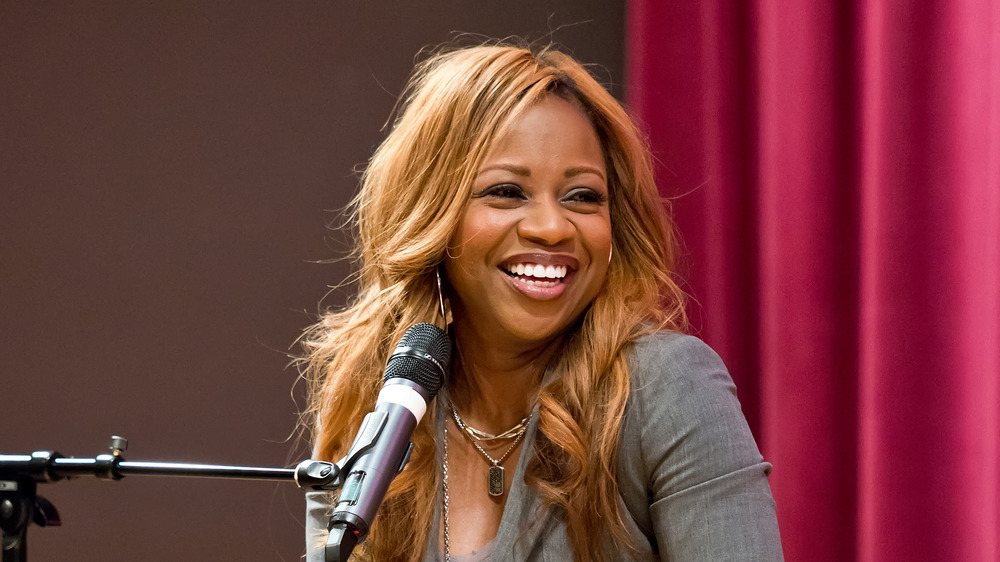 Gina Neely, the loquacious and talented television personality, is best known for co-hosting the series Down Home with the Neelys with her then husband Pat Neely. The series, which is a treasure trove of traditional Southern recipes, ran for 143 episodes, becoming the "highest-rated show" on the Food Network.
While for most, starring in television shows seems like a dream that's too far to reach, for Neely, it was something that fell into her lap unasked, and despite that she resisted fame and fandom, it still followed her. She might have hated to be in front of the camera, but her personality shone on the screen with ease. And Neely and her husband had inadvertently grown to appear like an ideal couple that exuded comfort and togetherness throughout their show. But the truth of the matter, as was revealed 11 seasons later, was that Neely was not her happy self off the screen.
In 2014, Neely made a life-altering decision for her family that might have shocked her fans. She divorced her life partner and co-host of the show, Pat Neely, and Down Home with the Neelys, the couple's claim to fame, was cancelled with their decision to separate. But this was only a start of our star's new life: Gina Neely 2.0 was born. Today, she's a motivational speaker, a reality television star, and has her own line of candles and sprays — to name a few of her accomplishments. Here's how Neely did it, and what's next.
Gina Neely was born and raised in Memphis, Tennessee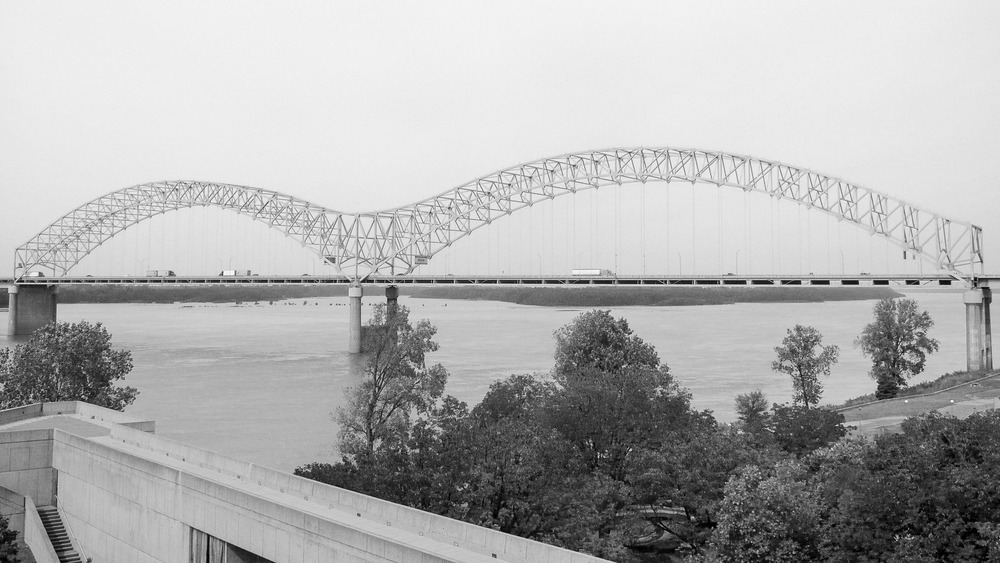 Going by the recipes — barbecue baked potatoes and chicken, pot roasts, and southern steamed corn, to name a few (via Food Network) — and the stories behind those recipes that Gina Neely treated her viewers to in Down Home with the Neelys, it isn't difficult to guess that the star has Southern roots. Neely was born and raised in Memphis, Tennessee on Cella Street to be precise. Her house was just walking distance away from Melrose High School, where she did her schooling and also met her future husband, Pat Neely.
Growing up, the Neelys were exposed to fresh food and practiced the now trendy farm-to-table concept: "Our grandparents used their backyards as gardens, and most of the vegetables our parents and grandparents cooked with were grown in them," she wrote in the Back Home with the Neelyscookbook.
The youngest of five siblings, Neely's childhood days, as she recalls, were filled with love. "Even though I am the product of a single parent, I thank God for my awesome village that surrounded me. I spent a lot of time with my great great grandmother who was the matriarch of our family. She had the ability to surround you with so much love that you never ever once felt left out or less than," she told Aspire Magazine. After graduating from high school, Neely went to California for a few years. But then she did come back full circle by moving to Memphis, her hometown, where she has been ever since.
Gina Neely's love for cooking has been passed down through generations
Growing up in Memphis, Gina Neely's childhood days included watching her nana (or godmother) make delicious strawberry jam and enjoying several servings of sweet tea, hot-pepper jelly and sourdough bread with her friends whiel also observing her sister pickle fresh cucumber slices in vinegar. Neely's cooking style today borrows from all these memories, according to the cookbook Back Home with the Neelys. Neely was fortunate enough to soak in the art of Southern traditional cooking from "nana (her godmother), her great grandma Callie, and her mother, Jean," she said.
But it wasn't until she left home after school (she had moved to California for a while), that she even thought of recreating all the dishes that she grew up with. She missed Southern food too much, so she would get tips and recipes from her band of mothers – be it her mom, grandma, great grandma or godmother – and make them in her humble kitchen. Cooking became an important part of Neely's life.
She went on to marry Pat Neely, owner of a chain of barbecue restaurants, who also shared a deep love for cooking. So it's no wonder that In the Neely's household, there was no fight over who was going to make dinner. "As our children grew, we took turns preparing memorable dishes for them as well as for extended family on holidays and special occasions," wrote Pat Neely, in Down Home with the Neelys.
Pat Neely was Gina Neely's high school sweetheart
Gina Neely and Pat Neely both attended Melrose High School in Memphis, Tennessee. When they met for the first time during their sophomore year, Pat Neely recalled in the book Down Home with the Neelys that he was truly mesmerized by his former counterpart: "I don't believe I opened my mouth. I couldn't take my eyes off her. I am sure Gina was thinking, 'Can he talk?'"
A couple of years after that meeting, the two started dating, however, that lasted only a while. "We graduated and parted ways — I went off to college to pursue my football dreams, and Gina moved to California to live with her older sister and attend college," Pat Neely writes in the book.
Both carried on with their lives and married other people in the 10 years that they were apart. In 1993, when they met again at their ten-year high-school reunion, both, as fate had it, were divorced. Gina Neely had a daughter from her first marriage, and Pat Neely and his family had started their own barbecue restaurant. However, despite the time gap, Pat Neely's feelings for her were still very much alive. He wrote, "Our reunion was a real reunion. The banquet was the prom we never had."
After this event, Gina Neely moved back to her hometown from California; and just two years after the big 'reunion,' in 1995, the couple got married.
Gina Neely worked in a bank before entering the restaurant business
If Gina Neely wouldn't have married Pat Neely, she might have continued her 'normal' job of working in a bank. According to Food Network, "Before joining her husband in the family business, Gina served as branch manager at National Bank of Commerce in Memphis and was an events coordinator for The Carter Malone Group, a local public relations firm." After she tied the knot in 1995, however, Neely's career took a different turn.
She became the newest member of Neely's Bar-B-Q, a restaurant chain started by her husband's family, managing the "catering, customer relations and recipe development" (via Down Home With the Neelys). In the years following her joining the team, the chain grew to be one of the top barbecue places in all of Memphis. They had the "best ribs in Memphis" according to a local station, and were featured on Today with Al Roker. The restaurant chain even expanded to Nashville and New York, far beyond Memphis.
The fall, however, came pretty soon. By 2013, all Neely's Bar-B-Q branches, save for the New York branch restaurant, shut down. As of 2018, Gina Neely, who was also divorced from the Neely family, said she didn't have any restaurant in her name (via Say it Southern). However, though she fell into restaurant business unplanned, she grew to love it, she said.
Gina Neely got a break in television because of Paula Deen
Celebrity chef Paula Deen was instrumental in welcoming Gina and Pat Neely into showbiz. In 2006, Deen's sons, Bobby and Jamie Deen, had set out on a country-wide tour to hunt for the best local eateries for a Food Network series called Road Tasted. It was during the work for this series that they chanced upon Neely's Bar-B-Que in Nashville, Tennessee. After taping the episode, the Deen brothers, as Paula Deen writes in the foreword of the Neelys' book, "called their momma and said, 'I think we've found something really special here.'"
What followed was a chance for the couple to be featured in the Food Network show Paula's Party, a show where Deen cooked with guest celebrities. This was the Neelys' start toward getting their own show on Food Network, as they had impressed executive producer Mark Schneider, who, according to Deen, saw them as "the perfect couple" to be featured in a show. "He said he saw something in us that was very natural and very comfortable," Gina Neely told Knox News.
What followed was a flood of opportunities for the Neelys. First they came out with Down Home with the Neelys in 2008. In July of that year, they took over the Road Tasted series from the Deen brothers, who wanted to step back and focus on their family and restaurant business.
Gina Neely never wanted to be a television chef
It was never Gina Neely's intention to be a television star. On the day Road Tasted was to be shot at Neely's Barbecue in Nashville, she had shown up to support her husband and set up the place. However, just seeing her interact with the crew, producer Mark Schneider sensed the talent in Neely. "I was just talking to the producer, laughing and having a good time, messing with people as I love to do, and not knowing that the producer was looking at me the whole time," Neely said in an interview with Say it Southern. Soon she was asked the question, "Would you like to be on TV?" And to this Neely replied, "No, not really, but thank you!"
Neely was dead against showbiz, and was comfortable leading a quiet life. But she also knew that it was a once-in-a-lifetime opportunity for the Neelys, and so, for her husband and the rest of his family, she put her preferences aside and said 'yes' to what would become one of the highest rated shows on Food Network, Down Home with the Neelys. Her idea was just to do one show and relapse into her normal life (via Say it Southern), but things started moving too fast for Neely to stay low key for long.
Gina Neely's daughters weren't fans of their mom's television gig
Gina Neely's daughters, just like their mom, were never excited about living life out loud. Neely's elder daughter from her previous marriage, Spenser, was 19, and her younger daughter with Pat Neely, Shelbi, was 13, when Down Home with the Neelys premiered on Food Network. In an interview with People, she said that both "her children "hated" the show and the attention it brought, and hoped she would leave."
Caught between her daughters' feelings, and the pressure to accept a golden career opportunity, Neely made a choice to sign up with the show on the condition that the family wouldn't move houses, and the girls would continue with their schedule as before. She wanted to make sure that the Neelys' choice to be on television didn't affect their daughters' lives much. "I was really trying to hold on to that sense of normalcy," Neely told Say it Southern.
Nevertheless, Gina Neely ended up choosing a professional life that her kids remained unhappy with. "They are just very private, normal girls. And they still to this date don't like it," added Neely in the 2018 interview.
Gina Neely ended her marriage with Pat Neely after 23 years
In no episode of Down Home with Neelys does it come across like the co-hosts Pat and Gina Neely had relationship issues. They are warm, flirtatious and much in sync — or that's what the viewers thought, but as Gina Neely told People, "I was going to divorce Pat prior to the show. And then all of a sudden the train jumped on the track and I had to hold on for my life." And so, Gina Neely stayed put in her relationship for her daughters and as a result of signing a new deal for the show.
Gina and Pat Neely had known each other since they were 1 and had started a life together when neither of them had enough: "When Pat and I got together, we didn't even have a bed; we threw some pallets together to make one. We were at zero and he had to build from that; but when you go through humble beginnings, that's what makes you sustainable," Gina Neely told Forbes. Unfortunately, their marriage could not be sustained, despite their show's success.
Gina Neely felt that she and her husband at the time "weren't in alignment" (via People). And the duo sought help from a therapist many times: "I didn't want to relinquish my marriage, but I couldn't let [anyone else] dictate my path or limit my future," she said. The star says she tried walking out of her marriage five times before she finally stood her ground and bid adieu to 20 years of marriage with Pat Neely in 2014.
Gina Neely became health conscious at 45, shedding 35 pounds in 12 weeks
In 2015, Gina Neely declared she transformed from a size 8 to a size 0 in a little over 12 weeks. The star said her priority was "to feel better, have more energy", but she ended up losing 35 pounds nevertheless (via IndyStar). Here's the funny part: She later put in some effort to gain a little bit of the lost weight so that she didn't look like a "bobble head" (via People).
Neely, who was the spokesperson of George Foreman Grills, had taken up the brand's Weight Loss Challenge in 2013. Neely was 45 years old then and was undergoing an emotionally challenging phase especially with her marriage. "Working out really became the saving grace for me if you will, getting me through all of that. It kept me positive, it kept me moving," she told IndyStar.
Her workout sessions included everything from CrossFit to running, walking, pole dancing, doing Zumba or "hip hop in high heels". Besides exercising, she also changed her food habits. She replaced pork and beef with lighter meat such as chicken, turkey and fish. "I would keep a can of tuna, the kind that you pop open, and put it in my purse and eat that right out of the can," she said to IndyStar. And if not for tuna, a snack would usually mean apple slices with peanut butter.
After her divorce, Gina Neely became a producer with her own show
After Gina Neely's divorce from her husband and Food Network show co-host Pat Neely, she took a break from TV for over three years before turning producer of her own cooking show called Chop it up with Gina Neely on Aspire TV.
She badly needed a break from showbiz before the new venture, she told WMC Action News 5: "When I was on TV, living my life out loud, doing two shows, appearances, New York Times bestseller, everybody pulling, pulling, pulling," she said. "You just feel like, 'Oh my God, I can't breathe. Can I just get a little breath?' So I needed to step back and assess things and look at my life as a whole and I didn't really like what I saw and took the courage to do that."
The new show shows Neely in a new light, as she seems much more open and fearless. According to Gina Neely, she was not her absolute authentic self in Down Home with the Neelys. As she told Say it Southern, Food Network often controlled the way she set her hair and her dressing style. But with Chop it up with Gina Neely, "people can really get to see a little more of my personality. A little more me, in a more transparent way," she told WMC-Channel 5 in Memphis.
In this show Neely cooks up dishes all by herself while engaging in conversations with guests that have included actors Lamman Rucker, Jasmine Guy and Trina Braxton.
Gina Neely got back into the dating scene at the age of 52
Gina Neely was married for over two decades before she found herself single in her late 40s. However, the end of her marriage with Pat Neely did not discourage her to be open to finding love again. She dived head on into the dating scene at the age of 52 through a reality show called To Rome for Love on Bravo TV. The series followed the lives of five women as they search for love while exploring Italy and dating Italian men.
For Neely, the show was an opportunity to explore her true self. "I got really angry when said I was so guarded because I literally think of myself as an open spirit," she said to People of the love expert who guided the women on the show. "But I didn't realize that I've been protecting that part of me for so long that it almost became second nature to me."
The show also gave her the opportunity to go outside her comfort zone: " I wanted to see what it's like to date outside of my race," Neely said. What she found was that "Italian men are very loving and they seem to be very easygoing, very playful, very fun, not uptight" (via Madamenoire). What was also refreshing for her was to date men who had no idea she was a celebrity and who expressed interest in her for the person she was.
Gina Neely now encourages women to follow their own path
Being a celebrity chef was never Gina Neely's plan. The success of the show Down Home with the Neelys was never her dream. But she did it for her husband. In doing so, Neely realized something: "I found myself kind of trying to dim my light to make his light shine. And that is never a good thing." (via OWN) Neely knew that if she wanted to be her best self, she would have to come out of the relationship — a step that took an enormous amount of courage.
"It became necessary for me to find my path," she said to OWN. But it was a decision which at first brought her a lot of wrath from her fans. In their eyes, her husband had become the victim, Neely added, but that didn't make her regret her decision. "I feel lighter, I feel brighter, I feel sunnier. I feel so happy."
And in the hope to help others find their true happiness, she authored a self-help book called These Are My Rules, This Is My Life and I Want It Back.
"My hope is most women will realize you do not have to be everything for everybody. You can own this life without the guilt, without the shame," she said. (via WMC Action News 5)