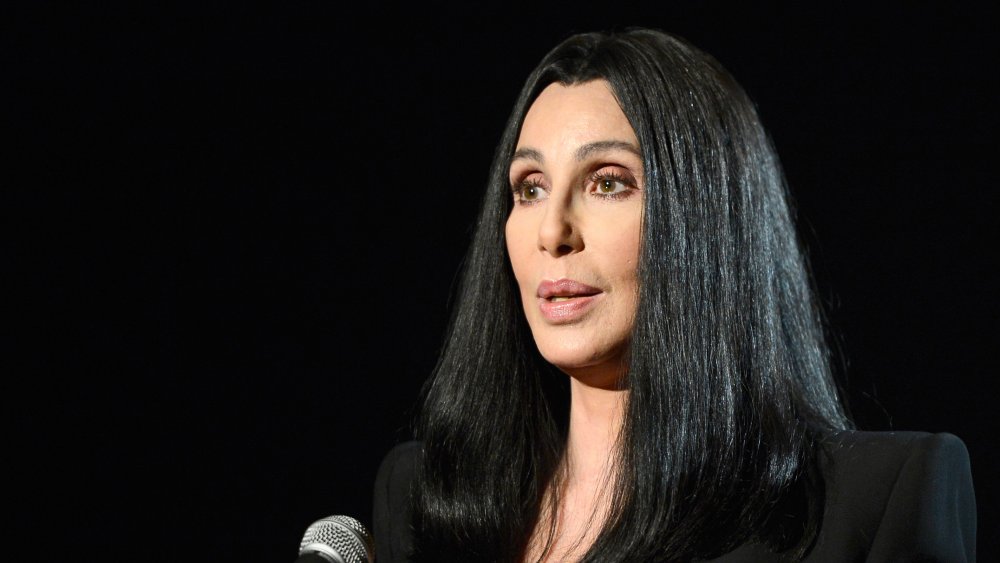 Known for her powerful voice, stunning looks, and razor-sharp tongue, Cher has ruled the music world as the undisputed Goddess of Pop. From her humble beginnings in the 1960s as one half of the popular folk rock duo Sonny and Cher to her constantly evolving career as a solo artist, she paved the way for Madonna, Beyoncé, Lady Gaga, and countless other pop divas. An icon of feminine empowerment, Cher continues to carve out a unique niche in the notoriously male-dominated music business on her own terms through talent, hard work, and sheer force of will.
Music, however, is just one facet of Cher's immense talent. By the mid-'70s, she had already conquered television as a capable comedienne opposite her ex-husband and musical partner Sonny Bono on their hit The Sonny and Cher Comedy Hour and later as the host of her own self-titled variety show. In the 1980s, Cher turned her attention to acting, first on Broadway and then in film, quickly establishing herself as one of the best dramatic actresses of her generation. Receiving critical accolades and award nominations for her work in the films Silkwood and Mask, Cher would win the Academy Award for best actress for the 1987 romantic comedy Moonstruck, cementing her reputation as an unparalleled cinematic talent.
Having faced down poverty, illness, divorce, and ever-changing public tastes, Cher continues to beat the odds, winning over generation after generation of fans with her unwavering dedication and authenticity. This is her tragic real-life story.
Cher came from a broken family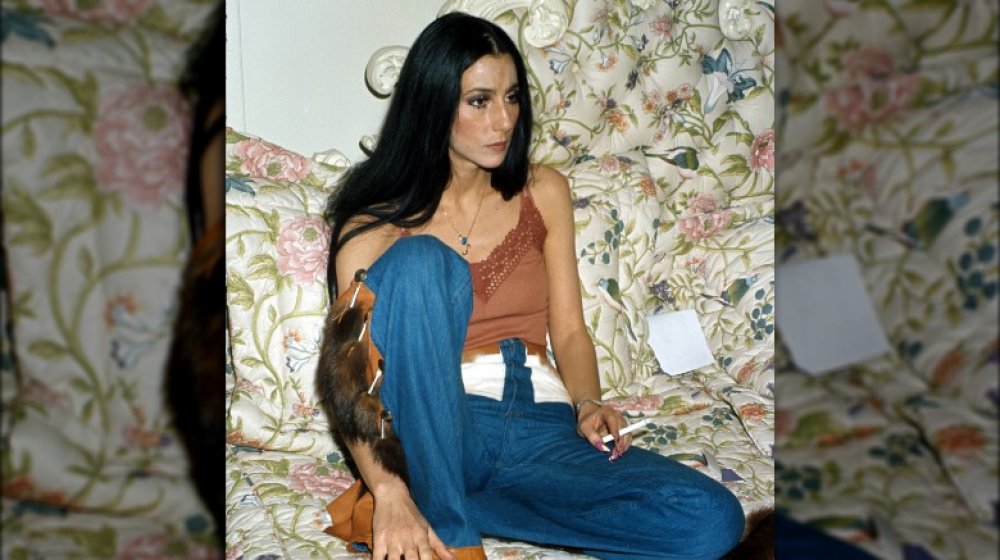 Cher's parents, Georgia Holt and John Sarkisian, had a short and tumultuous relationship that ended in divorce. According to a 1978 interview with People, Holt met truck driver Sarkisian as a teenager while she was working in a Fresno, California, donut shop. Wooed by Sarkisian's charm and good looks, Holt was immediately smitten by the older man. The couple were soon wed in a quickie ceremony in Reno, Nevada. "Johnny was very charming and could talk you into anything," Holt explained.
However, Holt immediately regretted her new nuptials. "I left him the day after," Holt remembers. "I knew I didn't want to be married. But he told me to try it for three months, and if I didn't like it, then I could walk out. Well, before three months was out I was pregnant with Cher." The couple divorced when Cher was just ten months old. Cher would know little of her father until Holt briefly reconciled with Sarkisian when she was 11. Cher's relationship with her father, a struggling gambler and drug addict, was at times volatile, and they rarely spoke. Nevertheless, Cher took from her troubled father a deep love and respect for her Armenian heritage.
The man whom Cher would consider her real father was Holt's third husband, actor John Southall. Southall, father of Cher's half-sister Georgeanne LaPierre, was wed to Holt for five years, during which the couple fought violently and frequently separated. Holt and Southall divorced when Cher was nine.
Cher's impoverished childhood
Cher's mother, Georgia Holt, was married seven times (twice to Cher's father, John Sarkisian). In 1978, Holt told People, "In those days it wasn't right to sleep with someone if you weren't married. So I ended up getting married a lot." Holt's frequent divorces led to a nomadic and often impoverished lifestyle for young Cher. An aspiring actress and singer, Holt subsisted on bit parts in movies and the occasional singing gig. When Cher was only two years-old, circumstances became so dire that Holt, single mother, was forced to place her daughter in the care of a Catholic orphanage for several weeks until she could get on firmer financial footing.
Still, Cher and her half-sister frequently found themselves staying with their grandparents, often for months at a time, while a struggling Holt lived in cheap apartments looking for work in the entertainment industry. In a 2010 cover story, Cher told Vanity Fair of her hardscrabble upbringing. "I remember being really ashamed of my clothes," Cher recalled. "I was so hard on my shoes. My mom would say, 'Jesus Christ, Cher, we can't afford shoes. Stop this!' I remember going to school with rubber bands around my shoes to keep my soles on." However, Holt's occasional inroads to Hollywood made for a sometimes confusing existence. "We ate a can of stew or a can of beans one week, but then sometimes we lived in Beverly Hills. It was a very strange life," Cher said.