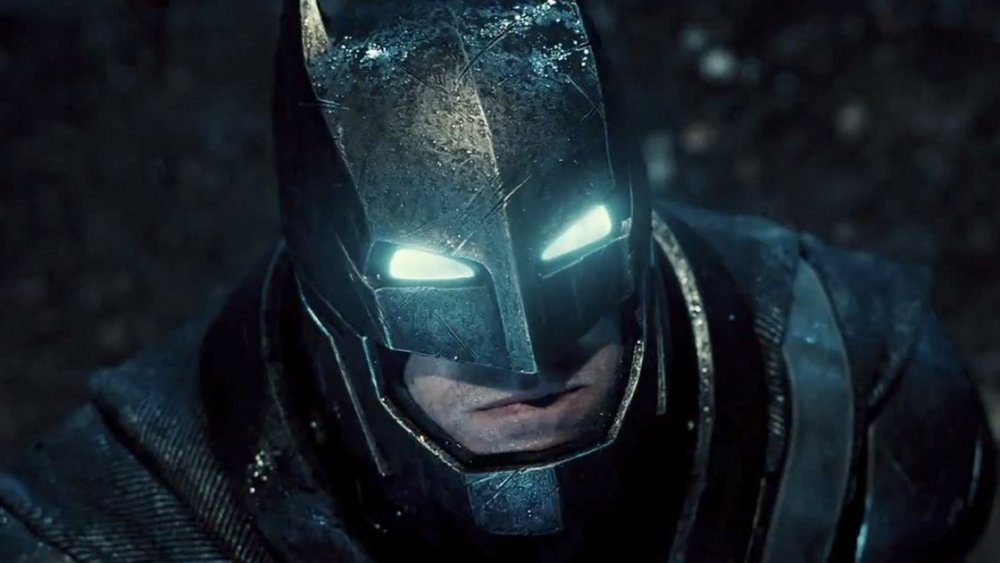 Throughout the 2010s, audiences around the world experienced some of the best movies ever made, from Get Out to Inception to Spider-Man: Into the Spider-Verse. However, for every Moonlight and Parasite, there's a terrible movie out there to balance it out, whether that bad effort is a shameless cash grab, a bad concept, or something else entirely. Squandering solid actors, ruining beloved stories, and sullying the big screen are just a few of the cinematic crimes committed by these films, which we're all too happy to leave in the rear view mirror as a new decade looms.
In an artistic sense, the 2010s were the best of times, but they were also the worst of times, producing some flat-out terrible films over the course of ten years. From misguided adaptations and unnecessary sequels to failed superhero efforts and awful original ideas, here are the absolute worst movies that the decade had to offer.
Spoilers for these films to follow!
The Last Airbender was absolutely abysmal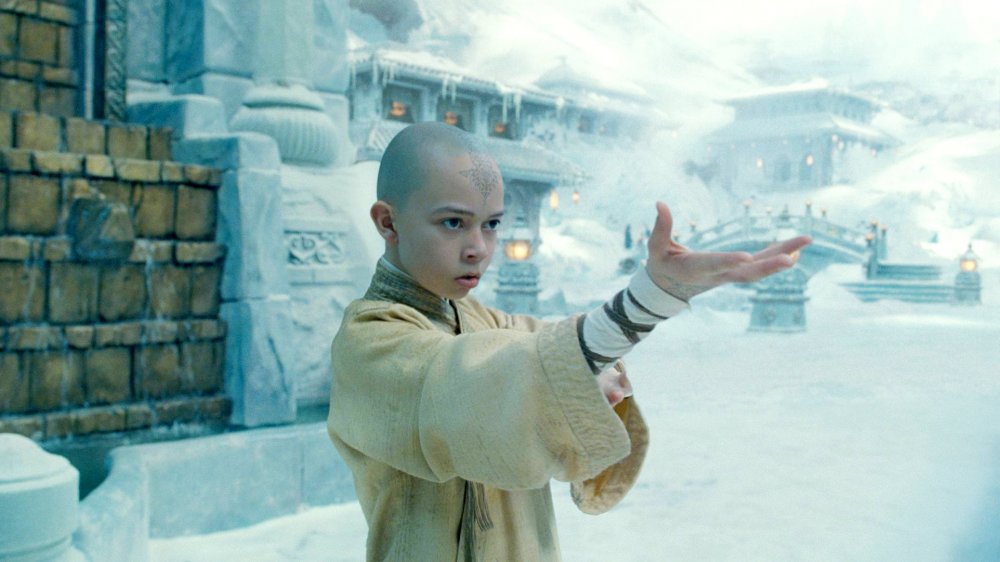 An adaptation of just the first season of the popular Nickelodeon cartoon, M. Night Shyamalan's The Last Airbender hit theaters right at the start of the decade, immediately setting a pretty poor standard for summer blockbusters to come thereafter. With Dev Patel in a leading role fresh off of the Academy Award-winning Slumdog Millionaire and Shyamalan at the helm, The Last Airbender probably seemed like a surefire hit, but ultimately, it was a disastrous effort for everyone involved.
The film was absolutely panned, earning a horrifying score of 5 percent on Rotten Tomatoes thanks to its insanely convoluted plot, terrible performances, and haphazard direction. Even the creators of the original show, Bryan Konietzko and Michael Dante DiMartino, have said that they simply wish the movie didn't exist. The movie wound up winning several Razzie Awards and earning the distinction of becoming one of the worst Hollywood adaptations of anime ever, which was bad news for Shyamalan, as he was hoping to make an entire live-action franchise.
Jack and Jill is Adam Sandler's worst movie of the decade
Adam Sandler has had plenty of hits throughout the years, but his original ideas aren't always a huge success. For example, take 2011's Jack and Jill, which casts Sandler as both Jack, an advertising executive living in Los Angeles, and Jill, Jack's grating sister who comes to visit for Thanksgiving. Jill is a total embarrassment, humiliating Jack at every turn in a series of truly unfunny moments, none of which is helped by the fact that her weight, in the form of a fatsuit on Sandler, is used as a "hilarious" plot point. Stranger still, she finds herself pursued by an unlikely suitor — Al Pacino, who bafflingly plays himself in the film. With a cast rounded out by several men in ill-advised drag, including David Spade as Jill's high school bully, it's not hard to see why this project didn't work in the slightest.
If this concept sounds truly terrible to you, you're right. It is truly terrible. Jack and Jill was ripped apart by critics, earning a 3 percent on Rotten Tomatoes and an astounding ten Razzie Awards after earning nominations in every single category. Sandler is a brilliant comedian, but when he plays to the lowest common denominator, his efforts can be unbelievably disappointing.
Zookeeper is Kevin James' lame attempt at comedy
Kevin James committed plenty of cinematic sins during the second decade of the 21st century, one of which was definitely his 2011 effort Zookeeper. The film finds Griffin Keyes (James) unlucky in love after his girlfriend (Leslie Bibb) leaves him over his zookeeping job, though that particular blow is softened by the fact that he discovers he can speak to the animals he cares for. When the animals try to help Griffin win Stephanie back — despite repeated advances from Kate (Rosario Dawson), the zoo's inexplicably beautiful veterinarian — hijinks predictably ensue, including a scene where Kevin James puts a gorilla (voiced by Nick Nolte) in a designer shirt and brings him to T.G.I. Friday's. Plus, there's the weird subplot where that gorilla is apparently being abused by a different zookeeper. In the end, Griffin ends up with Kate instead of Stephanie and happily working at the zoo, providing closure for anyone who actually made it through the movie.
Ultimately, it comes as no surprise that Zookeeper earned terrible reviews from critics, though it did (somehow) perform fairly well at the box office. James would go on to make more terrible movies during the coming decade, but clearly, he was off to a strong start with Zookeeper.
Battleship sunk at the box office
After years of playing the classic board game Battleship, nobody was exactly clamoring for a big-screen adaptation of the strategy game, but regardless, director Peter Berg (known for Friday Night Lights) made that non-dream a reality in 2012 with Battleship. With a cast that included future Emmy winner Alexander Skarsgard, future Academy Award winner Rami Malek, Liam Neeson, Friday Night Lights standouts Taylor Kitsch and Jesse Plemons, model Brooklyn Decker, and even Rihanna, the film could've been fun if it had the slightest sense of humor about itself.
In the end, critics couldn't even say that this dismal adaptation was more fun than the game itself, leading to dismal reviews and even worse box office returns (particularly in North America, where it made only $65 million against a budget of $220 million). Though it eventually netted a Razzie Award for Rihanna, Battleship has gone largely forgotten, which is likely for the best.
Movie 43 is one of the worst films ever made
In the hall of cinematic shame, Movie 43 is one of the most egregious examples of bad filmmaking, squandering a star-studded cast in a series of grotesque, unfunny vignettes which are all part of a pitch by an unsuccessful filmmaker (Dennis Quaid) to a studio executive (Greg Kinnear). From misplaced body parts and intercom snafus to straight-up poop jokes, it's clear that Kinnear isn't buying what Quaid is selling, leading to a horrifying, incredibly uncomfortable standoff and sexual assault which results in Quaid killing his manager, who's played by Common.
Incredibly, the cast includes names like Elizabeth Banks, Kristen Bell, Chris Pratt, Hugh Jackman, Naomi Watts, Emma Stone, and Kate Winslet, among others. (Many of the stars were guilted into starring in the film with one of the most bizarre Hollywood deals ever.) Several members of the cast and crew mocked the movie in its aftermath. For example, Guardians of the Galaxy director James Gunn, who wrote and directed a segment, claims he's never even seen it. And others, like Richard Gere, tried to back out. And then there were the stars like George Clooney who said "no way" and never made it anywhere near the film.
Clearly, the people involved with Movie 43 would rather forget about it entirely, and critics and fans obviously felt the same way upon the film's release, as evidenced by its terrible Rotten Tomatoes ratings and bleak box office returns.
Entourage: The Movie was pointless and offensive
For fans of HBO's original series Entourage, which ran for eight seasons from 2004 to 2011, the prospect of a full-length feature film adaptation was probably pretty exciting, while everyone else likely wondered why it was happening in the first place. With the original cast returning, the Entourage film continued the repetitive plotlines of the original show, giving viewers an insight into the glamorous life of Hollywood star Vincent Chase (Adrian Grenier) and his titular crew, including "E" (Kevin Connolly), Vince's brother Johnny Drama (Kevin Dillon), Turtle (Jerry Ferrara), and Vince's cutthroat agent, Ari Gold (Jeremy Piven).
In this particular Entourage story, Vince's directorial debut proves to be much more expensive than he bargained for, driving him to ask Ari for financial help. Unfortunately for the film's cast and crew, assembling a bunch of celebrity cameos doesn't actually make a fully fledged (or even half decent) movie. In the end, it earned terrible reviews and barely outstripped its budget, with some critics calling it one of the worst films of the decade as early as 2018. Add in some pretty gross gender politics — the original series was never particularly kind to women, but the film was even worse — and you've got an adaptation that ages just as terribly as its source material.
Paul Blart: Mall Cop 2 was a super lazy sequel
Was anybody clamoring for a sequel to 2009's Paul Blart: Mall Cop? Unbelievably, the answer seems to be yes, considering that Paul Blart: Mall Cop 2 hit theaters in 2015. Following the continued adventures of Paul Blart — played by repeat offender Kevin James, an actor who only has one good movie — the story finds Paul struggling with his divorce and trying to be a good father to his daughter, Maya (Raini Rodriguez), despite the difficulties involved. In the meantime, Paul must also fight against an undercover criminal at a high-end security officer's convention in Las Vegas (which definitely sounds like a real thing).
Unsurprisingly, Paul Blart's second cinematic outing fared about as well as its first, which only earned a sequel thanks to a surprisingly good haul at the box office. Paul's second go-around did fairly well at the box office too, but critics couldn't stand it. The movie has a lousy 5 percent rating on Rotten Tomatoes, with critics saying the film suffers from "lazy writing," "fat-shaming humor," and that it's "bathed in flop sweat." In other words, it's clear that we didn't need a second look at Paul Blart and his struggles as a mall cop.
Fantastic Four wasn't so fantastic
In the midst of the MCU's heyday, Marvel tried to step outside their shared universe for a different project with a different movie studio, but unfortunately, Fantastic Four ended up as one of their biggest failures. With Miles Teller, Kate Mara, Jamie Bell, and future Black Panther star Michael B. Jordan as the titular foursome and director Josh Trank at the helm, it seemed like nothing could go wrong with Fantastic Four … that is, until the film actually hit theaters and crashed spectacularly upon impact.
Fantastic Four's box office haul was certainly less than fantastic, losing up to $100 million dollars for Fox (its parent studio) and barely passing its enormous budget. Unfortunately, the reviews were even worse, with critics calling the movie humorless and "misguided." Later details about on-set drama really didn't help. According to Trank, Fox's interference with his film ended up making the entire thing worse, though it's hard to say whether or not the director is right considering that his cut has never surfaced. Marvel has made plenty of great films during its cinematic run. Sadly for its talented cast, Fantastic Four certainly isn't one of them.
Hot Pursuit wasted its two talented stars
As fervor for ABC's Modern Family reached a high point, star Sofia Vergara earned well-deserved international fame and acclaim, but unfortunately, she squandered that star power on ill-advised cinematic outings like Hot Pursuit. This buddy comedy, which pairs Vergara with Academy Award winner Reese Witherspoon (and is directed by Anne Fletcher, known for worthier projects like Step Up and The Proposal), focuses on police officer Rose Cooper (Witherspoon), who's demoted after a workplace incident and forced to provide a protective detail to Daniella Riva (Vergara), the wife of a man testifying against a cartel boss.
Thanks to a series of tone-deaf lesbian jokes, as well as an overly complicated plot, Hot Pursuit failed critically, wasting the obvious talents of its two leading women to a nearly criminal degree. Movies starring powerful women like Witherspoon and Vergara should be far more commonplace, but thanks to this film's dismal returns, it set an unexpectedly poor standard for female-led films in 2015.
The Fifty Shades trilogy was the worst franchise of the decade
Adapted from E.L. James' vaguely pornographic trilogy of the same name (which itself was based on the Twilight saga, somehow), the Fifty Shades movies easily serve as three of the worst films of the decade, especially when viewed all together. The first movie, Fifty Shades of Grey, tells the story of Anastasia "Ana" Steele (Dakota Johnson), an inexperienced young Seattle woman who meets a charming, mysterious billionaire named Christian Grey (Jamie Dornan), who quickly introduces Ana to a whole new world of carnal pleasures. Throughout the trilogy, the couple breaks up, immediately reconciles, evades near-death experiences, gets married, and even has a child.
Throughout this wild ride, the Fifty Shades films are chock-full of terrible writing, stiff performances (especially from Johnson and Dornan, who regretted being in these movies and seemed to absolutely hate each other off-screen), convoluted plots, and overall absurdity. After the first film hit theaters in 2015, Fifty Shades Darker and Fifty Shades Freed arrived in 2017 and 2018, respectively, bringing more overly dramatic storylines and frankly unsexy sex scenes along with them. However, fans of the original series still flocked to these movies in droves, which ended up making the trilogy the highest-grossing R-rated franchise in cinema history.
Jem and the Holograms was embarrassing for everyone involved
Cashing in audience's childhood nostalgia can be a pretty effective tactic for big studios, but unfortunately, 2015's Jem and the Holograms was one of the worst possible examples of this phenomenon. Helmed by Jon M. Chu — who would eventually go on to make much more successful adaptations like the Hollywood-changing Crazy Rich Asians — the film starred Audrey Peeples as Jem, the title character and frontwoman of her family band, as well as Molly Ringwald, Juliette Lewis, Hayley Kiyoko, and more.
Jem and the Holograms was an immediate bomb, both critically and financially, but it might've been remembered as a more middling effort if not for its embarrassing legacy. After making under $2 million at the box office on a $5 million budget, Universal went so far as to pull it from 2,000 theaters in an entirely unprecedented move. Chu and his cast members eventually landed on their feet, but the hubbub surrounding Jem's poor performance has cemented its reputation as one of the absolute worst films ever produced.
Max Steel didn't do so super for a superhero film
Based on the Max Steel line of action figures, the 2016 big-screen version of Max's humble story starred newcomer Ben Winchell in the title role of teenager turned superhero Max Steel. After becoming a superhero with the help of an alien creature which goes by Steel (voiced by Josh Brener), Max must fight against his father's former colleague, Dr. Miles Edwards (Andy Garcia), and keep him from harvesting Steel's powerful energy for himself.
Ultimately, this little-seen superhero flick got very little notice at all, though all of the attention it did get was negative. It's one of the few films to have a 0 percent approval rating on Rotten Tomatoes, and at the box office, it flopped spectacularly, barely earning $4 million against a $10 million budget. Unfortunately for Max Steel's cast and crew, a franchise clearly wasn't in the cards, which was probably a relief for anybody who saw the movie in the first place.
Batman v Superman: Dawn of Justice was one of the decade's worst blockbusters
Faced with the overwhelming critical and commercial success of Marvel's cinematic efforts, DC has been trying to replicate Marvel's magic formula for years with middling results, with one of their worst efforts being Batman v Superman: Dawn of Justice. Directed by Zack Snyder, the film brings together Henry Cavill's Superman and Ben Affleck's Batman for a battle royale, accompanied by Gal Gadot's Wonder Woman, Amy Adams' Lois Lane, Jesse Eisenberg's Lex Luthor, and more. When Luthor, obsessed with Superman to an unnerving degree, manipulates Batman into fighting the Man of Steel, the two duke it out. But when they eventually team up to defeat Luthor's evil forces, it results in Superman's (temporary) death.
Between Ben Affleck's unpopular take on the Caped Crusader, Eisenberg's disastrous casting and bizarre performance, and a reliance on CGI rather than plot to tell the story, neither Batman nor Superman won over critics. And though the film earned quite a bit at the box office, it was considered a "disappointment" for failing to crack the billion dollar threshold. Its sequel, Justice League, only performed marginally better, proving that when it comes to superhero cash grabs, DC definitely didn't learn any lessons from Batman v Superman.
Suicide Squad didn't do DC any favors
Unfortunately for DC's cinematic universe, 2016 didn't improve after Batman and Superman's faceoff thanks to Suicide Squad, which was released towards the end of the summer season that year. The film was helmed by David Ayer, and it featured some big marquee names like Will Smith, Margot Robbie, Cara Delevingne, and Oscar winners Viola Davis and Jared Leto. In other words, the movie seemed like it could be a sure-fire hit for DC … but that's not the way things worked out.
Despite performing admirably well at the box office, Suicide Squad drew derision from critics and longtime DC fans, none of whom were happy with the slapdash direction, messy plot, overreliance on pop songs, and bizarre performances. People were especially offended by Jared Leto, whose Joker was a total joke compared to the late Heath Ledger's. Though Suicide Squad won an Academy Award for Best Makeup and Hairstyling, it's best remembered for being a disappointing attempt at an Avengers-style romp.
Nine Lives was a movie that should've never been made
It's hard to know where to start with Nine Lives, with its insane concept, inane script, and now-disgraced star Kevin Spacey. In the film, Spacey plays Tom Brand, a high-powered executive with no time for family or friends and who constantly ignores his wife (Jennifer Garner) and daughter (Malina Weissman) in favor of work. When he buys a cat for his daughter's birthday to try and appease her, he later ends up struck by lightning and placed in the body of the cat (named Mr. Fuzzypants). Aided by the pet store owner, Felix — who, for whatever reason, is played by Christopher Walken — Tom must re-evaluate his priorities in order to return to his human body.
Thanks to a hackneyed, tired plot and bizarre performances, Rotten Tomatoes' critical consensus reads "not meow, not ever," marking Nine Lives as a completely unnecessary and unwanted cinematic effort. Spacey's legacy is tarnished to begin with, and no bad film could ever compare to his other actions, but Nine Lives certainly isn't helping.
Death Note was a truly terrible adaptation
A relatively loose adaptation of the popular manga series of the same name, Netflix's Death Note did its source material zero favors as it told the familiar story of a deadly notebook that kills anyone whose name appears anywhere on its pages. With a promising young cast that included Nat Wolff, Lakeith Stanfield, Margaret Qualley, and even veteran actor Willem Dafoe, Death Note easily could've used the good will earned over the years by the manga and even bring new fans into the fold, but ultimately, it hit all the wrong notes.
Not only did the film earn middling reviews at best, with critics complaining that its talented cast was wasted in an overstuffed film, but it also drew controversy. When using images of a fatal train accident, producers somehow saw fit to use real images of a Belgian train crash that occurred in 2010. It's apparently not enough that Death Note didn't succeed, but that choice feels pretty disrespectful to the very real victims of that particular accident.
The Circle failed to live up to its potential
Based on Dave Eggers' novel by the same name, The Circle seemed to have all the makings of greatness. With a gripping story about a massive tech company with a sinister underbelly and a powerhouse cast that included Harry Potter's Emma Watson, Star Wars' John Boyega, and incredibly, Tom Hanks, the film certainly seemed like a timely release thanks to its take on modern technology. As for the plot, when Mae (Watson) gets a job at The Circle, a renowned social media and tech company, she ends up getting sucked into their ethos of "full transparency," ruining her personal relationships and even endangering those around her. In the end, Mae can't escape the watchful eye of Eamon Bailey (Hanks), The Circle's CEO.
Unfortunately for all involved, The Circle flatlined. Critics were less than kind about its meandering, messy plot (as well as the fact that the company's evildoings are revealed so quickly), and it underperformed significantly at the box office upon its release. With plenty of art focusing on the potential dangers of social media, The Circle should've been a welcome addition to this budding genre, but it just couldn't hold its own.
Baywatch was dumb, loud, and really outdated
In case you're wondering who asked for a big-screen adaptation of Baywatch years after the original television series went off the air, the answer is "nobody." However, in 2017, Hollywood saw fit to reboot the concept, packing the film full of beautiful men and women and absolutely zero substance. With Zac Efron and Dwayne "The Rock" Johnson at the helm as two lifeguards who, for some reason, have to stop a sinister plot by a local businesswoman who moonlights as a drug lord (played by Priyanka Chopra), the film is mostly comprised of the classic slow-motion running shots with a few messy plot details thrown in every now and then.
Efron and Johnson are charming together, to be sure, but lazy jokes (including a same-sex kiss presented entirely for laughs, which is a joke that feels outdated at best and offensive at worst), a flat script, and baffling story bring Baywatch down. Critics felt the same way, panning it upon its release, and as for the box office, it didn't fare much better there either.
The Emoji Movie was the worst animated movie of the decade
Perhaps best known as either "the movie that made Jordan Peele quit acting" or "the movie that cast Sir Patrick Stewart as the poop emoji" — depending on which headlines you were reading during the film's release — The Emoji Movie is the very definition of a soulless, unnecessary cash grab, somehow using phone emoticons as a basis for an entire feature film. The first animated film to win multiple Razzie Awards (which is quite a distinction), The Emoji Movie stars former Silicon Valley star T.J. Miller as Gene, a "meh" emoji who can make multiple expressions. From there, the plot of the film is fairly incomprehensible as Gene tries to become a "normal" emoji that can only make one face, and the less said about it, the better.
In that vein, it should come as absolutely no surprise that critics and average filmgoers alike absolutely hated The Emoji Movie, which notably earned bad reviews before it even premiered. Thanks to ham-fisted product placement, a dismal script, and awful performances, just to name a few problems, The Emoji Movie is absolutely one of the worst examples of pandering to children and capitalism through animation, and as a result, it had one of the lowest Rotten Tomato scores of 2017. However, perhaps we have to thank The Emoji Movie for driving Jordan Peele behind the camera. In the midst of Get Out's success, he told reporters that The Emoji Movie was the final nail in his acting coffin, as he decided to quit when the filmmakers offered him the role of Poop. (Although, in fairness, he did come back for Toy Story 4).
The Book of Henry was insanely weird in all the wrong ways
Many Star Wars directors have found success after running afoul of Lucasfilm. For proof, just look at Phil Lord and Chris Miller, Rian Johnson, and even Game of Thrones showrunners David Benioff and D.B. Weiss. However, Colin Trevorrow never even got the chance to direct his Star Wars film. Sure, he might have the Jurassic World franchise under his belt, but unfortunately, his 2017 effort, The Book of Henry, might've screwed up his turn in a galaxy far, far away after its dismal premiere.
With stars at the helm like Naomi Watts, Jacob Tremblay, and Sarah Silverman, The Book of Henry tells the story of a young boy (Jaeden Martell) who's dying from terminal cancer and trying to save his next-door neighbor from an abusive home. Unfortunately, this disaster hit all the wrong marks, thanks to a melodramatic ending and wildly inconsistent tonal shifts. Some critics even urged viewers never to see it, with one calling it "torture," which pretty much says everything you need to know. Trevorrow reportedly left Star Wars: The Rise of Skywalker over creative differences with J.J. Abrams, but ultimately, The Book of Henry's terrible premiere couldn't have helped matters.
Gotti was a criminal offense
As Martin Scorsese proved with The Irishman in 2019, gangster films never go out of style — that is, unless that gangster film is 2018's Gotti. With an aging John Travolta in the leading role as notorious, real-life mobster John Gotti (and Travolta's wife Kelly Preston as Gotti's wife, Victoria), the film clumsily attempts to tell Gotti's twisting, turning story and chronicle nearly 30 years of crime and intrigue in New York City. It certainly wasn't a good sign when the film's studio, Lionsgate, randomly pushed its release date back by two weeks just before it was supposed to hit theaters, and before long, critics and audiences saw why.
A multiple Razzie nominee, Gotti's problems are numerous, but they begin and end with a tired performance by Travolta, a performer arguably well past his prime. Add in a weirdly sympathetic bent to the film that paints Gotti as a pretty good guy despite his shady behavior, and you've got a bona fide dud on your hands, as evidenced by its incredible 0 percent Rotten Tomatoes rating. (The site's blurb is just one word: "Fuhgeddaboudit.") In the end, filmgoers made their feelings clear at the box office. Gotti made roughly $6 million against a budget of $10 million, proving that Travolta has a thing for picking really bad films.
Slender Man was one of the decade's worst horror movies
Perhaps the worst sin that any horror movie can commit is to be really boring, which is one of many issues with 2018's Slender Man. A retelling of the urban legend of the same name about an unnaturally tall supernatural creature that stalks and kills children, the film cast Joey King (The Act) as Wren, a member of a group of friends being terrorized by this mysterious monster.
Sure, Slender Man's cinematic debut was underwhelming at best, according to critics — though somehow, it did fairly well at the box office — but that's putting aside the unsettling real-life controversy over the character, which the filmmakers disrespectfully all but ignored. Just four years before the film's release, two 12-year-olds in Wisconsin lured another young person to her near-death, stabbing her 19 times to try and become a "proxy" for the mythical Slender Man. The victim survived, but is, of course, emotionally and physically scarred by the experience. Making a film with Slender Man at the center after this horrible tragedy feels pretty wrong, especially with no mention of the real-life dangers of this myth whatsoever.
Cats ended the decade on a surreal note
Just under the wire, a contender for the very worst movie of the entire decade arrived at the end of 2019 — Tom Hooper's Cats, released just in time for the holiday season. An adaptation of Andrew Lloyd Webber's inexplicably popular stage musical (which itself is an adaptation of poetry by T.S. Eliot), this mind-bending musical is definitely best left on the stage. If you're not familiar with the story of London street cats trying to ascend to the Heaviside Layer and be reborn into new lives, the movie isn't going to help you one bit. Audience members are thrust into the "jellicle" action alongside Victoria (newcomer Francesca Hayward) and left to discover this bizarre and often horrifying world on their own, and the film that follows is mostly just introducing different cats, from Jason Derulo's unsettlingly salacious Rum Tum Tugger to Dame Judi Dench's Old Deuteronomy, until one of them — Jennifer Hudson's Grizabella, who sings the showstopper "Memory" — finally "ascends."
From the truly disturbing CGI cat-human hybrids to the film's utterly incomprehensible plot and direction, Hooper's goal of bringing Cats to the big screen clearly fell short with critics and audiences alike. Not only did it earn a paltry 20% on Rotten Tomatoes, it immediately lost money for Universal, had to be re-released to make the CGI less terrifying, and the studio pulled it from Academy Award consideration. Cats are said to have nine lives, but these kitties turned out to be dead on arrival.