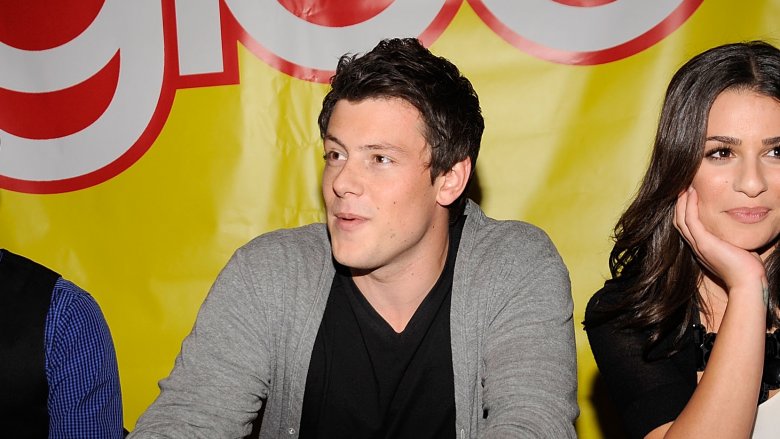 Spoiler alert: Everybody dies. It's an unfortunate fact of life. Sorry if we're blowing some minds here, but it's just the way things are.
And sometimes, when people die, those people are in the middle of filming a hit TV series. What are you going to do? The show must go on. But how? There was a time when the answer was generally "recast and keep going, we've got ad time to fill." In recent years, though, many shows have adopted the approach of dealing with a cast member's death directly: by killing off the character that they were portraying. It can be a source of catharsis for the audience and the crew, and provide a much needed chance to say goodbye to those people the viewers never met, but felt compelled to invite into their homes every week.
What follows is a list of characters who were killed off after the actors playing them passed away. Spoilers. Also, bring tissue.
Mister Hooper, Sesame Street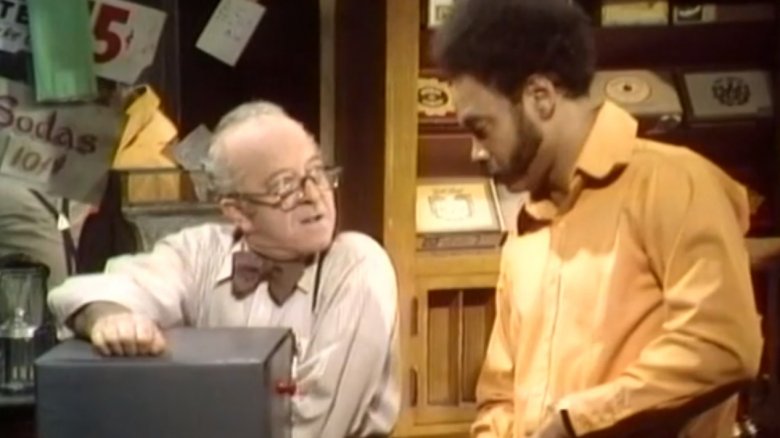 If you grew up in the '70s, there's a decent argument to be made that the quality of your childhood was directly proportionate to your familiarity with Mister Hooper.
For the uninitiated, Mister Hooper was the proprietor of Hooper's Store, the preferred corner store and eatery of the denizens of Sesame Street. Here, monsters and humans alike congregated, shared meals, and discussed — in flagrant disregard of PBS's non-commercial policies — which letters and numbers the show was being brought to you by.
Will Lee, the actor who played Mister Hooper, died of a heart attack in 1982. The producers considered writing Hooper out, sending the character off to Florida to retire. But in a maneuver now widely known as the "Reverse Fast 7," they acknowledged that their audience was mature enough to accept death and made a whole episode about his passing. It was a bold move by a children's show, and the episode won a Peabody for that season.
Ernie 'Coach' Pantusso, Cheers
Ernie "Coach" Pantusso was a constant presence on Cheers from the beginning of the series. As Sam's old baseball coach, he could have easily fallen into the role of father figure for the show's protagonist, but was written instead as an almost childlike character. He was warm and universally beloved, and the part garnered actor Nicholas Colasanto three Emmy nominations.
Unfortunately, Colasanto died of a heart condition at age 61 before the show started filming its fourth season. The producers had no intention of recasting the role, but they needed another character to fill in the gap he'd left. It was explained that Coach had died, but not a lot of details were given. He was replaced by Woody Harrelson's character Woody, Coach's old "pen pal," with whom he used to exchange pens in the mail.
If you're looking for extra feels, check out the portrait of Geronimo that Sam straightens in the series finale. It belonged to Colasanto and used to hang in his dressing room.
Bill McNeal, NewsRadio
Phil Hartman was an American treasure on the same scale as Yosemite, even if he was technically born in Canada. Over a career spanning decades, Hartman played dozens of roles: Troy McClure on The Simpsons, Ranger John "Vicky" Johnson in So I Married An Axe Murderer, Pee-wee's Playhouse's Captain Carl, and countless characters on SNL, to name just a few.
During the last few years of his life, Hartman played NewsRadio's Bill McNeal, egotistical co-anchor of the show's WNYX newscast. Then, in 1998, Hartman was shot to death by his wife, who then killed herself.
Phil Hartman's tragic death was addressed by NewsRadio in a beautifully balanced manner. His character was killed offscreen, dying of a heart attack, and the show managed to keep a sense of humor about his loss without being cruel. The next week, Bill McNeal's role was filled in by Max Louis, played by Hartman's fellow SNL alum Jon Lovitz.
John Ritter, 8 Simple Rules for Dating My Teenage Daughter
John Ritter was a beloved television icon by the time he was 29 thanks to his role as Jack Tripper on the classic TV sitcom Three's Company. Small film parts and television appearances followed, but his real return to the spotlight came in 2002 with the premiere of his hit show 8 Simple Rules for Dating My Teenage Daughter. Based on the book of the same name, the show focused on Ritter's character Paul Hennessy and his attempts to maintain control over his daughters' dating lives.
The world was shocked by the sudden death of John Ritter in 2003. He died of aortic dissection, a rare condition in which blood forces the layers of the aorta apart. Ritter had already finished shooting three episodes of the show's third season when he passed, and they were shown after his death before the series went on hiatus. When it returned, Hennessy's death was addressed, the program was retitled as just 8 Simple Rules, and the paternal void left by Ritter was filled in by James Garner, who came on board as Ritter's father-in-law/grandfather to the teenagers.
Leo McGarry, The West Wing
Depending whom you ask, the entire ending of The West Wing was changed by the death of John Spencer.
For six seasons, Spencer played Leo McGarry, chief of staff and later counselor to the president for the Bartlett administration. He was a patient, loyal, and often beleaguered boss and father figure to the younger staff members, as well as confidant and friend to the President. His character was so well received, Clinton-era Chief of Staff Leon Panetta once told Spencer that "any government would be lucky with Leo as chief of staff."
In Season 7, McGarry ran for vice president alongside Jimmy Smits' Congressman Santos. Sadly, John Spencer passed away as the result of a heart attack on December 16, 2005, and the series' creators were forced to figure out a way to resolve his story.
Here's where the show's history gets a little tricky. According to executive producer Lawrence O'Donnell, the writers had planned for Santos and McGarry to lose the election, but felt that writing in the death of a beloved character and the loss of the White House was too much for the viewers to take. Instead, they rewrote the ending with McGarry dying on election night and Santos becoming president. Showrunner John Wells has contradicted O'Donnell's claims, but one thing they agree on is this: They couldn't keep doing the show without Spencer.
Andrew Campbell, Mad Men
Christopher Allport wasn't a household name, but he was an actor who worked consistently throughout his life, scoring nearly 100 screen roles over four decades, according to IMDB.
One of his final performances was as Andrew Campbell, father of Pete, on Mad Men. During the first season of Mad Men, Pete Campbell was hounded by the disapproval of his father. Though Andrew Campbell only appeared in one episode of the show, his presence was certainly felt. He was a cold and unhappy man whose contempt for the advertising world and his own son pushed Pete to make some unfortunate decisions.
In January 2008, Christopher Allport died tragically in an avalanche while skiing in the San Gabriel mountains in California. The writers on Mad Men offed his character in Season 2, where they revealed that he had died in the real life American Flight 1 plane crash, a 1962 airline accident that took the lives of everyone on board.
Edna Krabappel, The Simpsons
Marcia Wallace had a remarkable career. She played Carol the receptionist on 140 episodes of The Bob Newhart Show and appeared on dozens of game shows before taking on perhaps her most iconic role as Edna Krabappel on The Simpsons, a character that she would continue to play for over 20 years. Outside of acting, she found success as a corporate speaker, discussing her struggle with breast cancer and the importance of laughter.
Marcia died of pneumonia in 2013 at age 70. The nature of voice acting would have made it easy to find another actress who could pull off Wallace's voice, but the producers decided to retire the character out of respect for Wallace. They paid tribute to their lost colleague with a touching opening sequence shortly after her passing. Then, the next year, Edna's death was referenced in the Season 25 episode "The Man Who Grew Too Much."
Owen Granger, NCIS: Los Angeles
Miguel Ferrer had a long career, starting out as a TV actor before breaking into the public eye with his role as the ill-fated vice president of OCP in 1987's RoboCop. He found success both in front of the camera, as shown by his six-year run on Crossing Jordan, and as a voice actor, playing everything from Aquaman in the '90s Superman cartoon to Death on Adventure Time.
Ferrer had been playing Assistant Director Owen Granger on NCIS: Los Angeles for five years when he passed away due to throat cancer in 2017. Within the show, it had already been revealed that his character was dying, potentially as a result of exposure to Agent Orange. Initially, his character was written out as having left the country to deal with unfinished business. However, later in the series, viewers were told that Granger had passed away, having died peacefully under a tree after leaving to try to atone for his many missteps raising his daughter.
Finn Hudson, Glee
Cory Monteith's brief but astonishing career as an actor saw him starring in movies and TV shows, with appearances on Stargate, Supernatural, and Smallville, among others, before really hitting it big on Glee. There, he played Finn Hudson, the star athlete who joined the glee club and did a whole heap of singing.
Monteith's life was both short and difficult. He had already checked into rehab by the time he was 19, and his struggles with chemical dependency were documented well before that. Then, in July 2013, Monteith was found dead in a Vancouver hotel room. An autopsy later revealed that the 31-year-old actor had passed away after overdosing on alcohol and heroin.
After Monteith's passing, Finn Hudson was memorialized in the Season 5 episode "The Quarterback," which paid tribute to the character without ever spelling out the circumstances surrounding his death. There was, one must assume, a whole heap of singing.
Debbie Wolowitz, The Big Bang Theory
Fans of CBS's The Big Bang Theory might not have been familiar with Carol Ann Susi's face, but they definitely knew her voice: She played Debbie Wolowitz, the unseen but oft-heard mother of Howard. While this was probably Susi's most prolific role, she had a long, fascinating career as a television and movie actress, starting with a recurring role on Kolchak: The Night Stalker all the way back in 1974. If you haven't watched Kolchak, you've gotta watch Kolchak. It's some weird business.
Sadly, in November 2014, Carol Ann Susi passed away at age 62 after a battle with cancer. Mrs. Wolowitz was killed in her sleep during the episode "The Comic Book Store Regeneration," and several episodes were written around the character's death. A funeral was held, her urn was lost in airline luggage, and the gang had one more of her enormous meals thanks to a freezer full of leftovers.
Not bad for a character whose face we never saw. Not once.
Doctor Charles Kroger, Monk
The more nerd-inclined readers might know Stanley Kamel from his appearance on Star Trek: The Next Generation. He also had pretty decent runs on General Hospital and L.A. Law over the course of his career. Fans of the show Monk, however, will undoubtedly remember Kamel as Adrian Monk's longtime therapist, Dr. Charles Kroger. For six full seasons, he served as Monk's friend, doctor, and confidant, often unwittingly helping Monk piece together the case he was working on.
Then, at the start of Season 7, both Monk and the show's viewers were shocked to learn Dr. Kroger had passed away from a heart attack. This was due to the untimely death of Stanley Kamel, who had succumbed to a real heart attack in April 2008. While Kroger was replaced by a new therapist, Héctor Elizondo's Dr. Neven Bell, his loss was felt deeply. The cast and crew put together a public service announcement on the subject of cardiac health.
Judge Dennis 'Happy' Boyle, Ally McBeal
There's a good chance you don't know the guy, but Phil Leeds was a fascinating dude. A native New Yorker and ex-peanut vendor at Yankee Stadium, he turned to stand-up comedy and later to character acting, despite having no professional theatrical training. He was blacklisted during the era of McCarthyism for pleading the Fifth Amendment and not ratting on his friends in the business, but managed to bounce back later in his career, landing parts in Ghost, Barney Miller, and History of the World: Part I, among many others.
When he died in 1998 at 82, he was playing a recurring character, Judge Boyle, on the hit series Ally McBeal. Utilizing clever editing techniques, the production team at the show put together what they described as a "patchwork scene" with unused footage of a scene in which his character fell asleep in court. (Of course, in the patchwork scene, they said he died.) As death sequences go, it was pretty funny, and a cool form of tribute to an old Catskills comedian.
Ella Mae Farmer, The District
It's a question that's plagued detectives for years. It's destroyed marriages and torn apart careers and caused hypertension and acid reflux in officers of the law. But one day, we will know the answer to this riddle that continues to perplex the forces of justice: Where in the world is Carmen Sandiego?
Maybe Lynne Thigpen's most memorable role, at least for the millennials in the crowd, was as The Chief on Where In The World Is Carmen Sandiego? If you close your eyes and hold an ACME phone to your ear, legend has it that you can still hear her barking the word "gumshoes" at you from across the decades. By the early 2000s, though, she had picked up a starring role on the crime procedural The District alongside Craig T. Nelson and Sean Patrick Thomas. When she died suddenly of a cerebral hemorrhage in 2003 at age 54, her character, Ella Mae Farmer, was killed in universe, dying of the cancer she'd been recovering from.
Barry Frost, Rizzoli & Isles
Lee Thompson Young did a lot with the short amount of time that he had. Children of the '90s knew him as The Famous Jett Jackson, and Smallville fans will remember him as the first live-action version of Justice League mainstay Cyborg. On the big screen, he had meaty roles in films that ran the gamut in quality, from Akeelah and the Bee to The Hills Have Eyes 2.
Offscreen, however, Young's life was a difficult one. He suffered from depression and bipolar disorder, and in 2013, after he failed to show up on set, police were sent on a wellness check. There, they found he had taken his own life. He was 29.
At the time of his death, Young had been playing Barry Frost on TNT's Rizzoli & Isles for four seasons. The show was put on hiatus following the shocking loss and returned the next season with a story about his character's death in a car accident.
George 'Gramps' Miller, Lassie
There's a lot you can count on your grandpa to do. He'll teach you about baseball. He'll permanently engrain the smell of musk-scented Speed Stick into your memory. And then, one day, he'll die. It doesn't just happen to our grandfathers, it happens to the grandfathers of iconic television characters, too.
George Cleveland was part of a generation of actors who got their start in vaudeville and lived long enough to make it to television. When he suffered a fatal heart attack in 1957, he'd been playing Gramps on TV's Lassie for over 100 episodes. The makers of the show were at a loss. No family show in history had depicted the death of a main character on screen before, but they decided to give it a shot. They consulted child psychologists and fought the network and the sponsors to have Gramps pass away within the show, even being told at one point that they couldn't use the words "death" or "die" to refer to what had happened. They persevered, and the sad saga was broadcast.
Brigadier Lethbridge-Stewart, Doctor Who
Even if you haven't been following the show for the last 55 years, if you watch Doctor Who, you've probably heard of the Brigadier. Played by British actor Nicholas Courtney, the character of Brigadier Alistair Gordon Lethbridge-Stewart appeared in more than 100 episodes of the series, also showing up in its various spin-offs, radio dramas, and comic books.
Sadly, Courtney died in 2011 after a long illness at the age of 81. His last appearance as the Brigadier had been three years before on the spin-off show The Sarah Jane Adventures, but the character's presence had always been felt on Doctor Who. So how does a show about a guy who can travel anywhere in time deal with death? With a surprising amount of pragmatism. During the sixth series' finale, the Doctor calls the nursing home where Lethbridge-Stewart had been living. A nurse informs him that the Brigadier has passed away. He was given a final goodbye two seasons later, and his character's daughter, Kate, later became a recurring character.
Sam Noonan, Gunsmoke
Glenn Strange was pretty prolific. An accomplished singer, songwriter, and character actor out of Hollywood's golden age, he worked in B-movies and television for decades but was perhaps best known for playing Frankenstein's monster in three different films for Universal: House of Frankenstein, House of Dracula, and Abbott and Costello Meet Frankenstein. In fact, his portrayal of the character became so iconic that, due to an editing error, his face was printed next to Boris Karloff's obituary in newspapers across the country.
Never out of work for long, Strange found a home during his last 11 years playing Sam Noonan, the bartender on TV's Gunsmoke, a show which ran an astonishing 20 seasons. Then, in 1973, he died of cancer at 74 years old. He'd been on over 200 episodes of Gunsmoke when he passed, and the character of Sam died with him. Happy trails, Sam.
The Master (the first one) Doctor Who
From the moment he walked out of a horse box in Doctor Who's Season 8 premiere, Roger Delgado made a splash as the villainous Master. He was sinister. He was conniving. He had an insatiable appetite for scenery and a hell of a goatee. In short, he was good at being bad.
Delgado's Master didn't take long to become a staple of the Doctor Who rogues gallery. He would show up in dozens of episodes, plotting to end the world with everything from nerve gas to killer inflatable chairs. Unfortunately, in 1973, the actor was shooting a picture in Turkey when he was involved in a car crash and passed away. He was 55.
The character of the Master would die and regenerate into a new body, another staple of the show. Not long after Delgado's passing, third Doctor Jon Pertwee left the program. His reason? In later interviews, he said it was in part because he missed his friend.
Richard Gilmore, Gilmore Girls: A Year In The Life
It's been a staple of popular culture for the last few years: much beloved shows are brought back for a victory lap, catching their fans up on the lives of their favorite characters after a long hiatus. But time keeps moving forward, and inevitably, it catches up to all of us.
For seven years and over 150 episodes, Edward Herrmann played Gilmore family patriarch Richard Gilmore on Gilmore Girls. A fan favorite character, his absence was reportedly felt on and off screen when shooting commenced on the follow-up series Gilmore Girls: A Year In The Life, according to a piece in Vanity Fair. Sadly, in 2014, Herrmann had passed away at the age of 71 as a result of brain cancer. The makers of the 2016 revival wrote Richard out of the series with a fatal off-screen heart attack, referring back to earlier cardiac problems seen in the original program. Richard's passing became a major plot point, especially in the sequel series' opening episode.
Fred Andrews, Riverdale
If you were mentally cataloging a list of TV shows that might deal with the untimely loss of an actor with dignity and grace, you wouldn't necessarily put Riverdale at the top. After all, it's at its heart a show sensationalizing and gritting up a children's comic about milkshakes and old-timey Americana hijinks with sex, murder, and a deathly serious re-imagining of Josie and the Pussycats.
So it was genuinely heartwarming when the fourth season premiere, "In Memoriam," took the emotional bull by the horns and addressed the passing of actor Luke Perry with some level of grace and reverence. Perry, who had experienced heavy levels of celebrity in the 90s playing Dylan McKay on Beverly Hills, 90210 had been a regular member of the Riverdale cast since the show's pilot episode. But in February of 2019, the 52-year-old performer suffered a massive stroke, passing away a few days later on March 4th. The show wrote his character, Fred, out of the latter part of the third season, which was still in production at the time, explaining his absence by saying that he was on a business trip. When the show returned from summer break, the entire premiere episode dealt with the fallout of his character's death in an automobile collision.