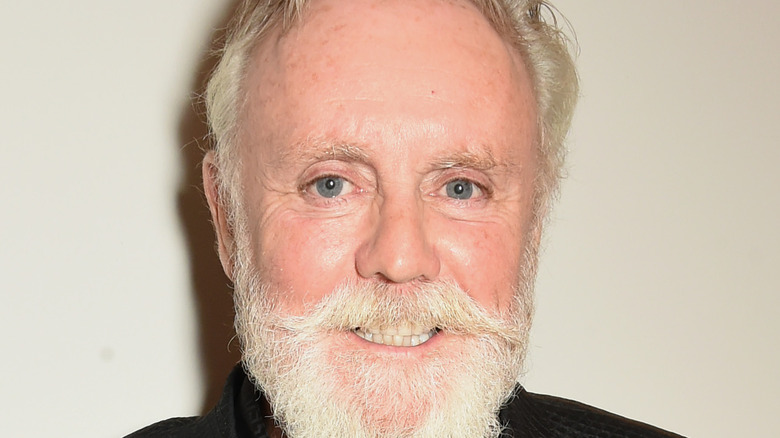 Roger Taylor, born in 1949 in Norfolk, England, is best known for being the drummer of the English rock band Queen. Taylor's interest in music started at an early age, and he joined different bands before eventually forming Queen.
In 1968, Roger Taylor and Brian May were in a band called Smile with vocalist Tim Staffell. Tim decided to leave the band, but not before introducing his friend, Farrokh Bulsara (Freddie Mercury) to Taylor and May. John Deacon shortly joined the new trio and the band name Smile was changed to Queen, according to Up Venue.
In the 1970s, Queen catapulted to worldwide fame, with fans loving their unique style and glam rock music. Throughout the years, Queen has been active in the music scene, despite losing some of its members. Freddie Mercury died of AIDS complications in 1991, and John Deacon retired in 1997. Both May and Taylor have performed Queen songs with different artists throughout the years, often going on tours and appearing in music festivals. Roger Taylor has also ventured on his own, releasing five solo albums, the first of which came out in 1981 (via Discogs).
Taylor wrote songs for Queen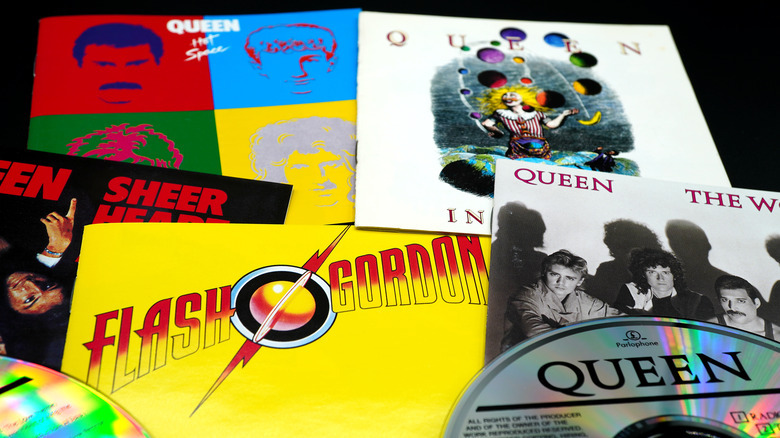 All the members contributed to writing Queen songs either by themselves or together with other members of the band. Roger Taylor was responsible for quite a few tracks, some of which were considered Queen's greatest hits. One of the songs Roger wrote was "I'm in Love with My Car," which is said to be an ode to his friend, roadie John Harris, as reported by Song Facts.
Another popular Queen song Taylor wrote was "Radio Ga Ga," inspired by his toddler Felix who uttered the words "radio ca-ca," upon hearing a song on the radio that he disliked, (via Words, Music, and Stories.)
Roger Taylor was also responsible for penning "These Are the Days of Our Lives." The song is quite mellow compared to Taylor's other songs, and it would end up having an iconic music video as it was the last one Freddie Mercury would record before his death.
Roger Taylor studied dentistry and biology
The four members of Queen studied in university while making music, and they all earned their degrees, which is an impressive feat for those serious about making music. Mercury had a graphic design and illustration degree, and Deacon graduated with honors and earned an electronics degree. Meanwhile, Brian May has a degree in physics and is an astrophysicist (via Encyclopedia).
Though Taylor became passionate about music at an early age, he never let his education suffer. He finished high school with three advanced level qualifications in physics, chemistry, and biology, which led his instructors to believe that he would be successful in a dentistry career, as reported by Queen World. Taylor initially studied at the London Hospital Medical College with a course in dentistry. However, he became bored and decided to switch to another course. He finished his studies with a Bachelor of Science degree in biology at North London Polytechnic.
Roger Taylor was invited (kind of) to join the band Genesis
During Queen's earlier years, members of the band Genesis approached Roger Taylor and invited him to the studio to listen to their recordings. Genesis was an English progressive rock band formed in the late 1960s. They had different members throughout their active years, including Phil Collins and Peter Gabriel.
In an interview with Ultimate Classic Rock, Roger Taylor said that although the band didn't outright ask him about joining the group, he had a hunch that's what they would have wanted to happen as their drummer had just left at that time. And so they went to the studio to listen to some music and then went to a pub afterward. "They're all lovely people, but I didn't really get the music, to be honest. It was a bit too prog for me," Taylor said. Roger Taylor decided to stick with Queen, even if they hadn't reached worldwide success back then. Phil Collins took over as Genesis' drummer soon after.
His appearance on a Royal Mail stamp caused controversy
In 1999, the Royal Mail released a collection of 100 stamps with a theme focusing on 1,000 years of British history. One of the stamps included in the collection is an ode to Freddie Mercury. The image used depicted the Queen frontman in one of their live performances, with Roger Taylor visible behind his set of drums (photo above). As reported by Entertainment Weekly, the stamp caused controversy as many did not agree that Mercury should have been honored, calling the stamp "vulgar." In addition, a columnist attacked Mercury, saying he lived a "degenerate lifestyle," which caused his death of AIDS.
Roger Taylor was also caught in the crossfire, as it was a known rule that only royals are allowed to be put on stamps while they are still living. Although Taylor wasn't the focus of the stamp, many people argued that he should not have appeared there at all. Amid the backlash, the Royal Mail issued a statement saying, "Every stamp is approved by the queen, including this one, which was also given the consent of Freddie Mercury's family and by Mr. Taylor," (via AP News). In 2020, the Royal Mail honored Queen on their 50th anniversary with a special collection consisting of 13 stamps.
Roger Taylor has a massive statue of Freddie in his garden
Roger Taylor seems to want to have a reminder of his friend, former Queen frontman Freddie Mercury, which is why he chose to place a statue of him in his garden. The 20-foot bronze statue was used as a promotional piece for the musical "We Will Rock You," and it originally stood at the entrance of the Dominican Theatre in London for more than a decade, according to Express. The statue was moved to a warehouse in 2014, so Roger decided to give it a new home.
When asked about the statue in an interview, Taylor said he thought "it would be very funny to have the statue there, and I think Freddie would have found it hilarious. He would have found it really funny." Both Brian May and Roger performed Queen's music for the musical "We Will Rock You," and Roger amusingly said that Brian may have been "pi**ed off that he hadn't thought" of claiming the statue for himself, as reported by Mirror. Roger Taylor posted a photo of the statue in his garden on his Instagram, adding the caption, "old friend."