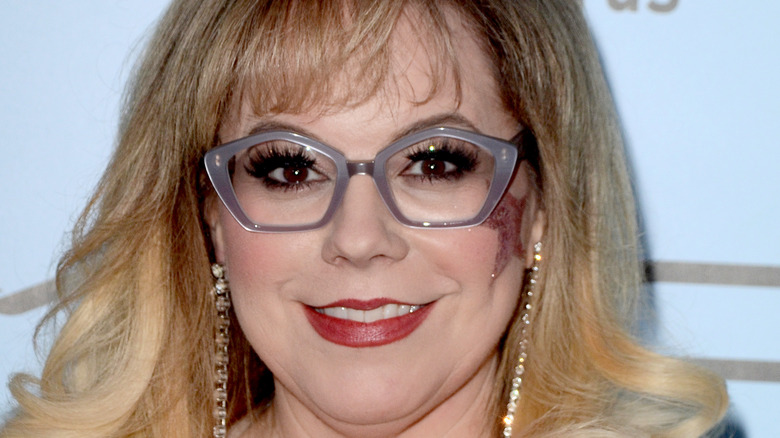 It's no secret that CBS has experienced massive success from its procedural crime dramas, ranging from "CSI" to "NCIS" and their assorted spinoffs. In 2005, "Criminal Minds" joined the CBS pantheon, and became yet another addiction for the network's homicide-obsessed viewers. "Criminal Minds," however, focused on a very specific type of crime, following the FBI's Behavioral Analysis Unit team as they hunt for active serial killers — or, in the show's jargon-heavy parlance, UnSubs (a.k.a. unknown subjects).
In its initial review, The New York Times dismissed the BAU as "one of those teams for which CBS has become well-known, a multicultural band of specialists who can collar a killer in 44 minutes flat (after time is subtracted for commercials)." While that wasn't untrue, "Criminal Minds" also proved to be exactly what viewers wanted to see, leading the show to enjoy an enviable 15-season run before its series finale in 2020.
Yet that wasn't the end. In February 2021, Deadline reported "Criminal Minds" was being revived by the Paramount+ streaming service, with a 10-episode season greenlit — not surprising, given that "Criminal Minds" was the third most-binged series on Netflix during 2020. Keep on reading to find out what you need to know about "Criminal Minds."
The opening Credits of Criminal Minds are even creepier than viewers realized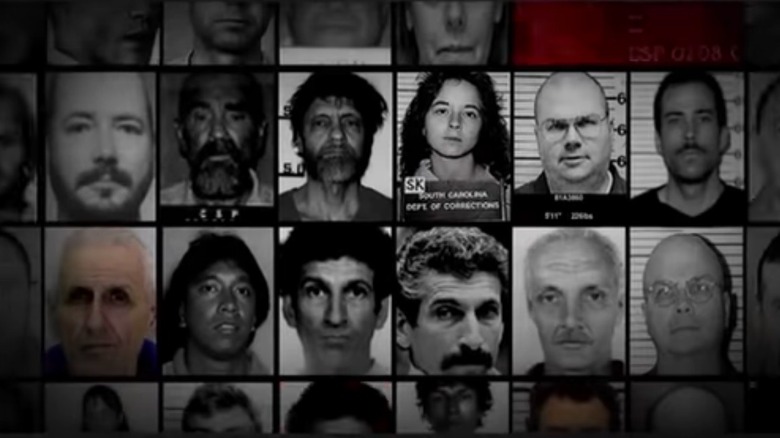 Fans of "Criminal Minds" will be familiar with the show's iconic opening-credits sequence, which features footage of the cast members, in character, juxtaposed with mugshots of criminals. What viewers may not have realized, however, is that while the characters are entirely fictional, the criminals featured in the credits are absolutely real.
According to BuzzFeed, there are some pretty notorious — and pretty recognizable — mass murderers pictured in the show opening. Among the killers in the "Criminal Minds" credits are infamous California cult leader Charles Manson, handsome serial killer Ted Bundy, manifesto-writing "Unabomber" Ted Kaczynski, so-called "Killer Clown" John Wayne Gacy, Son of Sam murderer David Berkowitz, and cannibalistic maniac Jeffrey Dahmer.
Also featured in the opening sequence of the show are the mugshots of Lee Harvey Oswald, who assassinated President John F. Kennedy in 1963, and Mark David Chapman, who gunned down rock legend John Lennon in front of his New York City apartment building in 1980; the killer was denied parole for the 11th time in 2020.
Mandy Patinkin quit Criminal Minds after just two seasons because it was destroying his soul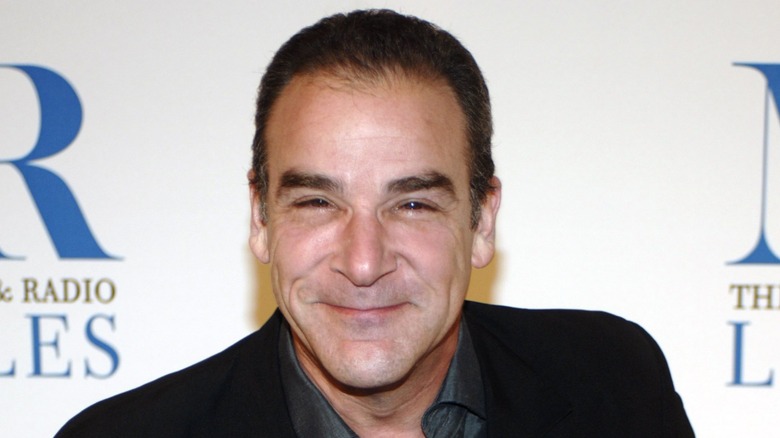 As The New York Times noted in its 2005 review of the "Criminal Minds" series premiere, the primary character was BAU profiler Jason Gideon, portrayed by Tony-winning stage and screen actor Mandy Patinkin. Gideon, the Times pointed out, was depicted as "working through a bout of post-traumatic stress disorder," which "doesn't hamper his ability to notice minute details."
For most actors, starring in a hit TV series is akin to winning one of Willy Wonka's golden tickets, yet Patinkin walked away from the show at the end of its second season. His exit, however, was no Hollywood contract dispute or ego-fueled bout of "creative differences." Five years later, Patinkin revealed the true reason he left. "The biggest public mistake I ever made was that I chose to do 'Criminal Minds' in the first place," Patinkin told New York magazine in 2012. As Patinkin explained, he had misunderstood what the show was going to become. "I never thought they were going to kill and rape all these women every night, every day, week after week, year after year," the actor admitted. "It was very destructive to my soul and my personality."