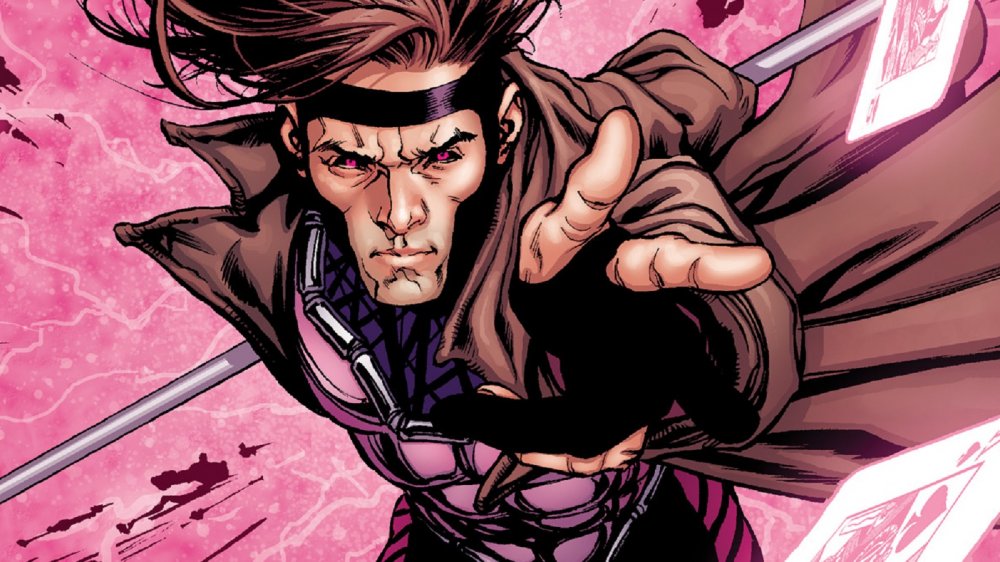 When you really think about it, it's a downright miracle that any movies ever get made at all. To make a film is a long, arduous, tedious process that — from the time the first draft of a script is written to the day a final cut with everything in place hits thousands of movie screens — can take years. Any major movie involves hundreds of hard-working crew members, a (hopefully visionary) director, and talented actors, all of them playing with tens if not hundreds of millions of dollars offered up by a major motion picture studio that thinks the investment is worth it because the script (or the property it's based on) is a prediction of blockbuster status and box office lucre.
Of course, the bigger a film gets, the more that can go wrong. And since movies based on superheroes, particularly comic book superheroes, are among the biggest movies made today, they harbor the potential for disaster at every turn. In fact, so much has gone wrong for some superhero films — ones that were announced, developed, and had even entered production — that they were never completed. And it's even worse since millions of fans were looking forward to these high-profile movies … movies that never ended up soaring into theaters. From Marvel fare to DC flicks, here's a look back at some of the most overhyped superhero movies that never happened.
Sub-Mariner drowned before hitting theaters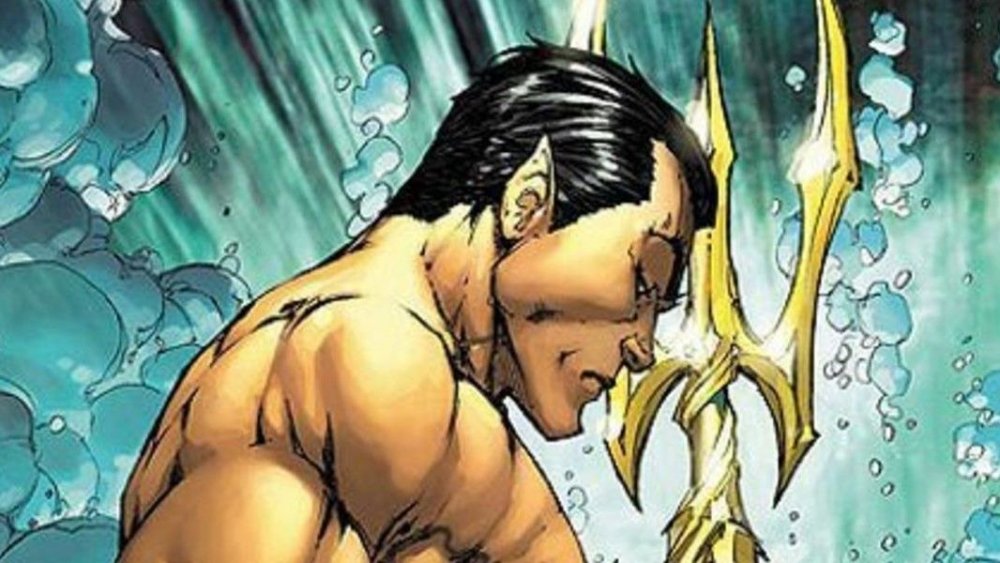 Long before Marvel Comics realized it could make its own movies in-house — with a heavy financial and distribution push from corporate parent Disney — the publisher contracted on several occasions with various and competing movie studios to bring its most popular superhero characters to cineplexes worldwide. While Fox would wind up with the rights to the X-Men and its assorted characters, for example, Universal Pictures got the rights to make an Incredible Hulk movie. Production on Hulk began in 2002, starring Australian actor Eric Bana as the green guy's alter ego, brilliant but troubled scientist Bruce Banner, and it was all under the direction of acclaimed and award-winning filmmaker Ang Lee.
Marvel was so optimistic that Hulk would be a hit (it wasn't) that it contracted with Universal to make a couple more Marvel movies. "Universal Pictures has proven to us that it has the vision and creativity to bring our superheroes to the big screen in grand fashion," Marvel Studios CEO Avi Arad said (via CBR), all before announcing an "epic underwater tale of majestic fantasy." That film? It was Sub-Mariner, a story about the aquatic hero (and/or antihero) and classic Marvel character Namor. Screenwriter David Self, hot at the time for his comics-to-script work on Road to Perdition, composed a screenplay in which the protector of the sunken civilization of Atlantis (who's not named Aquaman) discovers his deep-sea powers and wages war against the evil Krang. However, Sub-Mariner failed to come up for air, and after the project bounced between filmmakers like Harry Potter's Chris Columbus and Terminator 3's Jonathan Mostow, the rights to the character eventually reverted back to Marvel, dropping Namor into a frustrating limbo for years.
Prime wasn't ready for prime time
At the same time that a Hulk-inspired contracting frenzy led Marvel to ink a deal with Universal to make a never-produced film about Namor the Sub-Mariner, the two entertainment behemoths announced another movie based on Prime, a relatively obscure comic book character dating back to the early 1990s. "Prime is a complete departure from the standard superhero story," Marvel Studios CEO Avi Arad said (via CBR). "With this film, we are developing what we think will be Marvel's first super hero action-comedy."
Marvel big shots Kevin Feige and Stan Lee were cited as executive producers, while Arad, alongside Chuck Gordon, was announced to actively produce the film, which would tell an extremely Shazam-like tale of a teenager who, as the result of a government experiment, could instantly turn into an adult who's also a superhero. Screenwriting duo Don Calame and Chris Conroy were responsible for the cheeky, humorous script, even though they had just one feature film credit between them, the 2001 Disney Channel Original Movie Hounded. Seeing as how no progress has been made on this film in nearly two decades, the time for Prime has likely passed.
The Justice League couldn't get the team together
Gigantic movies with superhero team-ups are commonplace nowadays, what with Marvel's multiple ultra-blockbuster Avengers movies and the D.C. Comics-based Justice League. But the phenomenon would've started far earlier if Warner Bros. had seen Justice League: Mortal to its completion. Production on the superstar superhero movie began in 2007, with a target release date of 2009. George Miller, the filmmaker behind Mad Max: Fury Road, agreed to direct, sets were built, and a cast was hired and fitted for costumes. Armie Hammer would star as Batman, D.J. Cotrona was going to play Superman, Megan Gale would be Wonder Woman, Common came on as Green Lantern, and Adam Brody played the Flash. The all-stars would pool their superhero abilities to battle villain Maxwell Lord (to be played by Jay Baruchel).
Warner Bros. earmarked an astounding $200 million for Justice League: Mortal, which would rank it among the most costly films of all time. That spending was supposed to be offset by shooting in Australia, which at the time offered substantial, cost-lowering tax breaks to film productions. But after some of those financial advantages were denied to Justice League (lawmakers had intended the incentives to help indie movies, not Hollywood mega-productions), Justice League resolved to film somewhere else. Additionally, the script needed work, and all those delays jutted up against the 2007-2008 Writers Guild of America strike. After that was resolved and the script was reworked, many cast members' contracts had expired, and they'd moved on to other movies.
Inhumans just couldn't live
After the X-Men and the Avengers, it seemed like the next big thing about a large group of Marvel Comics characters with unique abilities was destined to be Inhumans. Marvel itself whetted the public's appetite for the slightly lesser-known team — including Medusa, Black Bolt, Crystal, Karnak, and Maximus — of X-Men-like individuals who develop strange superpowers after receiving a hefty dose of alien DNA. First, the comics giant introduced the characters on ABC's popular Marvel Cinematic Universe series Agents of S.H.I.E.L.D., and they also announced plans to spin them off into an Inhumans movie. At a Marvel media event in 2014, boss Kevin Feige said that Inhumans would mark the 20th MCU entry, comprise a huge part of the studio's "Phase 3" slate of films, and hit theaters on November 2, 2018.
Then it was delayed until summer 2019. And then Marvel indefinitely delayed the project altogether. The reason? When Marvel made a deal with Spider-Man rights-holder Sony to include the arachnid-guy in the MCU, it changed its plans to focus on incorporating that very important character. That also meant no longer bothering with second-tier stuff like Inhumans, which finally turned into a widely panned, quickly canceled ABC television series.
Hollywood couldn't fathom Fathom
In 2009, Transformers star and "It Girl" Megan Fox starred in Jonah Hex, a comic book turned big-budget blockbuster flop. Fox's association with a dud of a movie based on a somewhat obscure comic title may have doomed her chances — and any other actor, really — of starring in a potentially expensive film based on another little-known pictures-and-captions property.
Debuting in print in 1998, the late Michael Turner's Fathom concerned a mysterious girl named Aspen, discovered on a long-missing cruise ship who grows up to become a champion swimmer, marine biologist, and hero. (As one does.) Fox, for her part, really wanted to play Aspen in a Fathom film, and really wasn't shy about telling anyone who would listen. "I want someone who loves her and loves the comic to play her," the actor told MTV (via Comic Vine) in 2009. "It doesn't have to be me, but I just didn't know of any actresses at the time who loved the comic or even knew about it." Fox secured the film rights to Fathom but still couldn't get the project above water. In 2014, she told ScreenRant that the time had probably passed for her to star, as the character was in her mid-20s, and she was "passing that soon."
Flash Gordon didn't save every one of us (again)
Deadline reported in late 2018 that Fox had hired Julius Avery, director of the horror movie Overlord, to helm a new, big-budget film version of Flash Gordon. A popular comic strip in the early 20th century, it centered on the exploits of muscular American athlete Flash Gordon who heads to space to fight the evil Ming the Merciless. The last time it had appeared on the big screen was as a campy, poorly budgeted movie in 1980 starring Sam J. Jones as Flash and featuring a soundtrack by Queen.
After Kingsman filmmaker Matthew Vaughn opted to produce but not direct the movie, Fox accepted a story pitch from Avery, a lifelong fan of the Flash Gordon comic strip. That movie ultimately fell apart, but shortly after Disney acquired Fox (in a $71.3 billion deal) in 2019, Thor: Ragnarok director Taika Waititi was announced as the new guy in charge of the long-gestating Flash Gordon revival, which had been rejiggered to be an animated feature. Not more than a few weeks later, however, Flash Gordon appeared on a long list of projects in various states of pre-production that Disney inherited from Fox … which it had summarily cancelled. Ming isn't the only one who can be merciless, it would seem.
Don't look back on Silver and Black
Before the days of Disney-owned Marvel Studios, the legendary comics publisher divided up the film rights to its characters among multiple studios. As mentioned previously, Fox controlled the X-Men, while Sony landed the plum prize of Spider-Man, as well as the web-slinger's universe of side characters and colorful villains. Officially titled the Sony Pictures Universe of Marvel's Characters, this wide-ranging franchise includes every Spider-Verse move that isn't specifically centered on Spider-Man, such as the Tom Hardy vehicle Venom and its Woody Harrelson-assisted sequel, as well as Morbius, starring Jared Leto as the titular "Living Vampire."
Sony also planned a team-up movie featuring two Spider-Man acquaintances — mercenary Silver Sable (or Silver Sablinova) and ace cat burglar Black Cat (Felicia Hardy when the mask was off). In May 2017, Sony tapped Gina Prince-Bythewood (The Secret Life of Bees, The Old Guard) to direct, with plans for a theatrical release date of February 2019. That all changed in June 2018 when Sony took the movie off of its schedule. There were apparently internal problems with the production, specifically that Prince-Bythewood reportedly didn't much care for the shooting script she'd been given, and delays over that issue meant meeting a theatrical release eight months later would be nearly impossible. However, it wasn't long after scrapping Silver and Black that Sony decided it would instead pursue separate movies — one for Silver Sable and one for Black Cat.
Tobey Maguire was supposed to be Spider-Man for a fourth time
The 21st-century superhero film craze began in earnest in 2002, with director Sam Raimi's Spider-Man, starring Tobey Maguire as the masked, web-shooting crimefighter who could do whatever a spider does. When Raimi's first Spider-venture raked in an American box office take of $403 million, Spider-Man 2 naturally followed in 2004, amassing a tally that amounted to almost as much. And in turn, the sequel was followed by 2007's overstuffed Spider-Man 3, with its emo Peter Parker and too many villains.
Despite so-so reviews, it still earned more money than both previous Spider-Man movies, meaning Sony was very justified in ordering up Spider-Man 4 and Spider-Man 5. The studio was even willing to pay Maguire a hefty fee to keep coming back. He stood to earn $50 million for the two movies, should they shoot back-to-back. Respected actors John Malkovich and Anne Hathaway were looking to join the franchise as villain Vulture and love interest Felicia Hardy, respectively, and the crew planned to start filming the first of the two sequels in March 2010, with the end results scheduled to reach theaters in May 2011.
But in January 2010, just before cameras were set to roll, Deadline reported that Raimi had walked away from the franchise, feeling that just over a year wasn't enough time to make a good enough movie. Sony then canceled Spider-Man 4 altogether and opted to just reboot the series with a new cast and crew for the summer of 2012.
The rapidly shrinking Spider-verse
Sony successfully started anew with the powerful Peter Parker in The Amazing Spider-Man in 2012, starring Andrew Garfield as the world's most famous and proactive radioactive spider-bite victim. The film made a lot of money — $757.8 million worldwide — and led to a sequel, The Amazing Spider-Man 2, in 2014.
Around the time that movie began amassing its $708.9 million haul, Sony announced its next big steps into the Spider-Verse at San Diego Comic-Con (via Variety). In November 2016, fans would supposedly get to see Sinister Six, a Suicide Squad-like spinoff about a teaming of Spider-Man's most notable villains — Doctor Octopus, Electro, Kraven the Hunter, Mysterio, Sandman, and the Vulture. That release pushed back the previously announced The Amazing Spider-Man 3 from June 2016 to sometime in 2018.
The future of both of those movies was thrown into chaos when Sony struck a deal with Disney-owned Marvel Studios in 2015 to allow Spider-Man to appear in the Marvel Cinematic Universe. The Sony/Marvel co-production Spider-Man: Homecoming hit theaters in 2017, with Tom Holland taking over for Garfield and rebooting the franchise yet again. The character stuck to MCU films from then on, with Sony developing its own villain-based Spidey offshoots, including Venom and Morbius.
Spider-Man was almost a late '80s movie
Spider-Man debuted in print in 1962, and although the character has always been popular among readers as well as mainstream audiences, a major movie didn't come through for 40 years. However, Cannon Films almost beat Sam Raimi's 2002 Spider-Man to theaters. The studio — known for cheap, violent action fare like American Ninja and Missing in Action — acquired the live-action rights to Spider-Man in 1985 for just $225,000, then spent years trying to get a movie together. Studio bosses and producers Menahem Golan and Yoram Globus evidently didn't really understand the character, and they commissioned a script about Peter Parker transforming into an eight-legged tarantula — a literal spider-man. "They thought it was like the Wolfman," Joseph Zito, the director assigned to the project, told the Los Angeles Times.
Cannon considered and rejected ten different treatments and scripts, including one from The Terminator filmmaker James Cameron in which Spider-Man fought electrical villain Electro, and then they ultimately decided on a screenplay by Ted Newsom and John A. Brancato. It was an origin story, in which Peter Parker becomes Spider-Man and fights his former mentor, mad scientist Dr. Octopus. Cannon subsequently budgeted $20 million for the project, a large amount for an '80s movie, especially one being produced by a low-budget house like Cannon. However, a series of flops left the studio so cash-strapped that it was forced to cut the Spider-Man budget to $10 million. Recognizing that he was being set up for hilariously cheesy failure, Zito dropped out, and the production fell apart.
Superman Lives died a painful death
The Superman film franchise lay dormant for years after the thundering flop that was 1987's Superman IV: The Quest for Peace. The story of the Man of Steel attempting to rid the world of nuclear weapons earned an insulting $15 million at the box office, less than its already modest $17 million budget. But in 1996, after the Tim Burton-led Batman franchise reinvigorated the superhero movie genre (and raked in big bucks), Warner Bros. executive Jon Peters brought in filmmaker Kevin Smith — who'd proven his bona fides with Clerks and Mallrats — to rewrite a screenplay then titled Superman Reborn and subsequently renamed Superman Lives.
However, Peters had some bizarre requirements for Smith. For example, Superman couldn't fly, and he also had to wear an all-black suit. There were polar bear bodyguards, and Supes had to fight a giant mechanical spider. Smith somehow incorporated all these requirements into his script and recommended that frequent collaborator Ben Affleck play Superman. Then Burton was hired to direct, and he brought in his choice to put on the cape and tights: Nicolas Cage. Months of rewrites, delays, studio maneuvering, and budgetary issues ensued, and Superman Lives died when Burton left the project to film Sleepy Hollow. Cage left, too, sending the franchise back into limbo: it would take until 2006 for Warner to revive the series with Superman Returns, directed by Bryan Singer and starring Brandon Routh.
The Fantastic Four reboot was supposed to continue
Fox churned out a couple of Fantastic Four movies for Marvel in the 2000s, with a series starter and then the sequel, Rise of the Silver Surfer. As the second film made significantly less than the first, Fox didn't go for the trilogy, but the studio wasn't done with the characters — as studios often tend to do in situations like this, they went ahead and announced a reboot instead. The studio hired Green Lantern co-writer Michael Green, but three years later, with the movie still not in production, Fox brought in Jeremy Slater to write and got Josh Trank (Chronicle) to direct. As for the terrific quartet, the filmmakers cast Miles Teller as stretchable Mr. Fantastic, Michael B. Jordan as the fiery Human Torch, Kate Mara as the sometimes not-there Invisible Woman, and Jamie Bell as the rock-man the Thing.
When shooting finally got underway, it was a disaster, with Trank alleging multiple instances of executive meddling. He told Polygon that his creative input was often ignored, and that Fox brought in new writers for reshoots, which the studio had planned from the outset. Scenes that Trank had wanted to film wound up un-shot, while other, completed moments didn't wind up in the theatrical cut of the movie. The summer 2015 release Fantastic Four didn't please many, and it earned just $56.1 million in North America (against a $120 million budget) and amassed an atrocious 9 percent on Rotten Tomatoes. In the wake of this cinematic debacle, Fox removed a planned Fantastic Four sequel from its 2017 release schedule.
Multiple factors killed Multiple Man
James Franco is a true renaissance man, an artist with many passions — short-story writing, documentary filmmaking, painting — who also isn't above starring in a fun superhero movie. Early in his acting career, he played Harry Osborn (son of and successor to Willem Dafoe's Green Goblin) in Sam Raimi's 2000s Spider-Man trilogy. And he nearly became one of the few actors to play more than one comic book character in different franchises, attached to star as mutant Multiple Man in a standalone X-Men film for Fox.
In 2017, Deadline reported that the man of multiple talents would both star and produce (through his company, Ramona Films) in a film about mutant James Madrox, the son of a nuclear researcher and a man who can create clones of himself at will, leading to all kinds of exciting hijinks. Franco told The Hollywood Reporter in 2017 that he wanted to make a different, edgier comic book movie, akin to Deadpool or Logan. "Our bottom line MO is, how can we push this into new ground?" he said, adding that, "We're going to take this superhero thing and push it into a new genre."
X-Men franchise overseer Simon Kinberg was also actively involved in the project, who, nearly a year after its announcement, told IGN that a script was "being worked on right now." That was in 2018, but with Disney acquiring Fox (and X-Men movie Dark Phoenix underperforming), it doesn't seem like Multiple Man will be playing in theaters soon.
Cowboy Ninja Viking was so many things before it was nothing
Three things that most everyone can agree are fantastic: cowboys, ninjas, and Vikings. Most filmgoers are also of the consensus that Chris Pratt is awesome, as the likable actor has headlined blockbusters as disparate as Jurassic World, Guardians of the Galaxy, and The Lego Movie. Hollywood producers searching for a surefire hit didn't have to think too hard, then, to combine cowboys, ninjas, Vikings, and Chris Pratt via the movie Cowboy Ninja Viking.
Based on the graphic novel of the same name by A.J. Lieberman and Riley Rossmo, the film would depict the eye-popping, mind-blowing adventures of Dr. Sebastian Ghislain, a psychotherapist who can transform into three different "Triplets," or specially-skilled secret agent personas — a cowboy, a ninja, and a Viking. Pratt signed on to star as Dr. Ghislain, with Priyanka Chopra in a supporting role. Plus, Game of Thrones director Michelle MacLaren would make her feature film debut with $65 million to play around with.
This fun, action comedy was scheduled to hit movie theaters on June 28, 2019, but just a week after Chopra's involvement was announced, Universal pulled the movie from its schedule and ended production, delaying the film indefinitely. According to an insider, the film had script issues. Problems were apparently so bad that rumors Universal would cancel the thing had floated around for nearly half a year before the studio finally did call it all off.
Disney gave up on X-Force
Filmgoers were introduced to Marvel's X-Force in 2018's Deadpool 2, a superhero squad personally assembled by the Merc with a Mouth (Ryan Reynolds) himself. Among those charged-up characters, we had lucky Domino (Zazie Beetz), powerful Cable (Josh Brolin), and telekinetic Negasonic Teenage Warhead (Brianna Hildebrand). The X-Force has been around in comics in various forms since the early '90s, conceived as a spinoff of the similarly mutated X-Men, and plans for a now-abandoned X-Force trilogy were set in motion long before the Deadpool films.
In 2013, Fox hired Kick-Ass 2 filmmaker Jeff Wadlow to write and direct an X-Force movie. "If X-Men was about mutants who get to go to private school with Wolverine and Professor X," Wadlow explained to ComicBookMovie, "what about the mutants that have to go to public school? What about the ones who don't have the benefactor looking out for them?" Wadlow created a story that would unfold over three movies about "a band of kids fighting for what they believed in," who by the end of the trilogy "have grown and changed and lost and picked up some new members" and also turned into a "hit squad and black ops team." But now that Disney has acquired Fox, it seems the chances of an X-Force film have flown straight into a woodchipper.
Howard Stern's Fartman ran out of gas
In his memoir Private Parts, radio host Howard Stern recounted the story of how in 1981, he was scheduled to interview Adam West, star of 1960s TV's campy Batman series, and so he created an even sillier superhero character named Fartman. His "powers" were primarily and unsurprisingly flatulence-based, such as high-octane farts and the ability to fly by farting his way through the air. By the early 1990s, Stern was regularly doing Fartman bits on his nationally syndicated radio show, and in 1992, he took the character into the physical realm, dressing up as the character for the 1992 MTV Video Music Awards. The costume consisted of standard superhero gear, along with gigantic rubber cheeks that expelled smoky flatulence.
Was Fartman juvenile, simplistic, and puerile? Absolutely, but the character was so popular that New Line Cinema commissioned a movie called The Adventures of Fartman, and they hired Pretty Woman screenwriter J.F. Lawton to write and direct it. The filmmaker promised a raunchy, R-rated superhero movie, full of the nudity, swearing, and farting that one would expect from a movie called Fartman starring Stern. New Line balked, however, and an executive asked Lawton to tone things down so as to secure a more commercially viable PG-13 rating. When Stern got a whiff of that news, he was so upset that he pulled out of the movie. With no Stern, there could be no Fartman.
A remake of The Crow didn't fly
The Crow hit theaters in 1994, and it was already shrouded in tragedy. Brandon Lee portrayed Eric Draven, a musician who returns to Earth a year after his death as a superpowered dark angel to avenge his own murder and that of his girlfriend. Lee died in an on-set accident involving an improperly loaded prop gun, but that didn't stop producers from making a sequel, The Crow: City of Angels, in 1996. It proved significantly harder for filmmakers to reboot the franchise a decade later.
In 2008, Relativity Media hired Stephen Norrington (Blade) to write and direct a new Crow, but by 2011, the film hadn't been produced, and Norrington departed. Other directors came and went, fruitlessly, including Juan Carlos Fresnadillo (28 Weeks Later), F. Javier Guitiérrez (Rings), and Corin Hardy (The Nun). Several actors reportedly considered playing the new Eric Draven, among them Tom Hiddleston, Alexander Skarsgard, and Luke Evans.
Production was finally set to begin in 2015 with Jack Huston as Eric, but Relativity Media's bankruptcy made that impossible. In late 2016, all the necessary rights and financing had been secured, with Jason Momoa and Corin Hardy attached as star and director, respectively. In March 2018, Variety reported that distributor Sony scheduled The Crow to hit theaters in October 2019. A few weeks later, Deadline broke the news that Momoa and Hardy had exited the film. Soon after, Sony deleted the movie from its schedule.
Gambit was a failed gambit
Over the course of two decades, the X-Men series was among all of filmdom's most lucrative and expansive franchises. The dozen-plus films raked in more than $6 billion, and studio Fox explored various offshoots and sub-franchises, such as the trilogy of X-Men Origins: Wolverine, The Wolverine, and Logan starring Hugh Jackman as the Canadian hothead mutant with adamantium claws. The studio toyed with other Origins movies, such as one about the rise of super-villain Magneto, which was reworked into the young mutant chronicle X-Men: First Class, and they also considered a film about Remy LeBeau, aka Gambit, the Louisiana-born mutant who memorably tossed around explosive playing cards.
The character has made occasional appearances in X-Men media. He was a main character on Fox's 1990s X-Men animated series, and he showed up for a cameo in X-Men Origins: Wolverine. When announcing a solo Gambit film, Fox ignored the actor who played the character that film, Taylor Kitsch, in favor of 21 Jump Street and G.I. Joe star Channing Tatum. A succession of high-profile directors circled the movie, too, including Doug Liman (The Bourne Identity) and Gore Verbinski (Pirates of the Caribbean). But somehow, Fox just couldn't get this movie off the ground, and the studio delayed its release from a couple of dates in 2019 to March 2020. After Disney acquired Fox, the House of Mouse quietly canceled the clearly doomed Gambit, and it disappeared from the release schedule altogether.