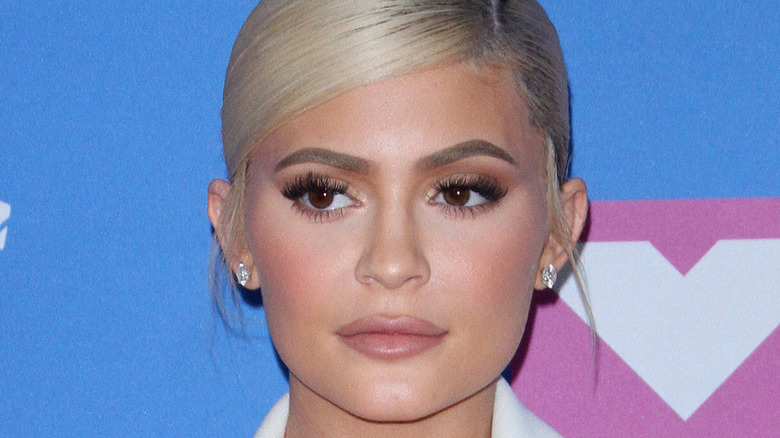 When a celebrity couple welcomes a new addition to the family, many choose to commemorate the moment by posting a sweet photo or two on social media and, of course, announcing the baby's name. And sometimes, an A-lister's baby's name gets a lot of attention. Just think back to 2004, when Gwyneth Paltrow called her daughter Apple and the whole world was in an uproar because the actor and her then-husband, Coldplay's Chris Martin, named their baby girl after a fruit. While Paltrow ended up defending her daughter's name on "The Oprah Winfrey Show" way back when, there have been plenty of public figures who have since thought of designations for their children that are way more bizarre and unusual.
It's as if the denizens of Hollywood have waged war on each other in an attempt to have the most unique baby name. Long gone are the days when parents would name their children after grandparents or even great-grandparents because, for a star, that's just too simple. And many of the one-of-a-kind baby names that celebrities land on have one-of-a-kind backstories.
Elon Musk and Grimes' son's name is intricate, to say the least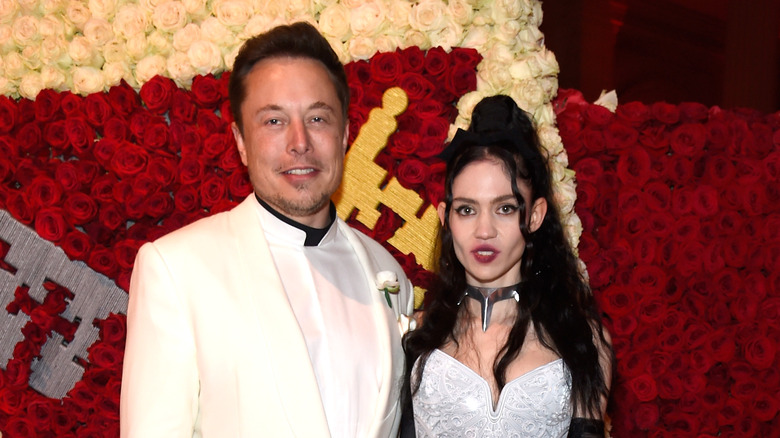 When Tesla co-founder Elon Musk and musician Grimes welcomed their son into the world on May 4, 2020, it was speculated that the billionaire and his wife would choose a name like no other. The hunch was proven true when TMZ shared the name listed on the eccentric couple's son's birth certificate: X AE A-XII Musk. However, Elon initially wanted to call his son X Æ A-12 Musk, but California law prohibits numbers or special signs when it comes to birth names. For all those confused by the exceptionally different name, Grimes took to Twitter a day after giving birth to break it down. "X, the unknown variable," she began, "Æ, my elven spelling of Ai (love &/or Artificial intelligence)," while A-12 stood for a spy plane which is the couple's "favorite aircraft" and added that the "A" stood for "Archangel," her favorite song.
Wondering how to pronounce the name? Look no further than the episode of Joe Rogan's podcast where Elon Musk broke it down. "First of all, my partner is the one who, mostly, actually came up with the name," he began. "She's great at names. I mean, it's just X, the letter 'X.' And then, the AE is pronounced 'Ash.' Then, A-12 is my contribution." Elon also shared that A-12 stood for "Archangel 12, the precursor to the SR-71, the coolest plane ever."
Nicolas Cage's kid's name was inspired by Superman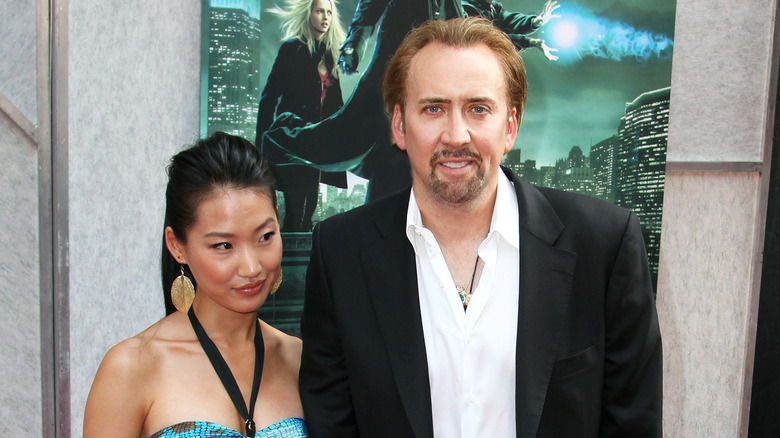 Actor Nicolas Cage and his ex-wife Alice Kim first crossed paths in 2004 when she was just 19 years old and he was 40. Despite their massive age gap, the two tied the knot two months after meeting and welcomed a son a year later (via People). The "Ghost Rider" star was already a father to a son named Weston Cage Coppola, who he shares with actor Christina Fulton. As Oh Baby! Names noted, the name Weston is "[n]ot wildly popular" but "has been bouncing around moderate success levels on the charts." The name the "Adaptation" star and Kim picked for their child, on the other hand, is far less conventional.
According to Starpulse (via People), Nicolas Cage said his second-born's moniker was inspired by Krypton's most famous former resident. "My wife wanted a unique name and originally I thought of the name Kyle and then she said, 'No, something more unusual but beautiful.' Then I remembered the old Superman comics and Kal-El was his original name on Krypton," he reportedly shared. "So I wanted a name that stood for something good, was unique and American and that's all three. I just thought it was a beautiful name and it had kind of a magical ring to it.'"
In 2021, the "National Treasure" actor got married for a fifth time to Riko Shibata in an intimate wedding in Las Vegas According to Today, ex-wife Kim and their son, Kal-El Cage, were in attendance.
Jason Lee named his son after a song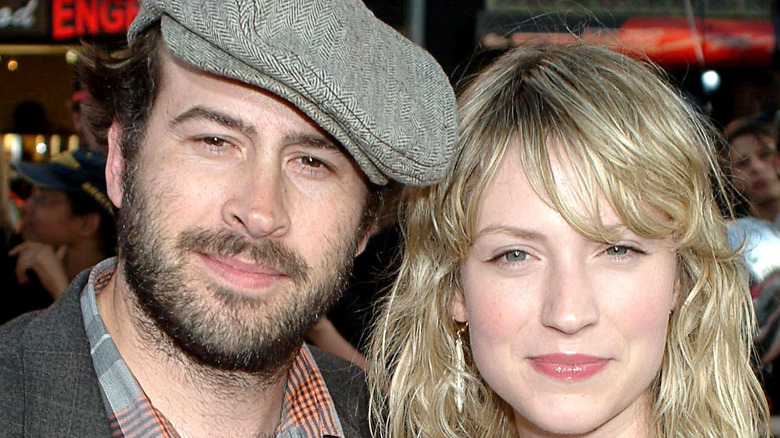 "My Name is Earl" star Jason Lee and his ex-fiancée Beth Riesgraf became first-time parents when they welcomed a son in September 2003 (via Page Six). The former couple was delighted to announce that they had named their son Pilot Inspektor, taking inspiration from one of their favorite songs from the indie rock band Grandaddy. Chatting with Entertainment Weekly (via People) about the unique name choice, Lee shared, "[We listened to] Grandaddy's album 'The Sophtware Slump.' The opening track, 'He's Simple, He's Dumb, He's a Pilot,' absolutely blew my mind when I first heard it. It was from this track that my wife, Beth, came up with the name Pilot for our son." As for the middle name? Well, as ET put it, "The inspiration behind the oddly spelled Inspektor, however, remains a mystery."
Lee and Riesgraf didn't last, but the former skateboarder did go on to marry Ceren Alkac in 2008 and went on to have four more children: Casper, Sonny, Alberta, and Edith. Lee told Vanity Fair that he moved from Los Angeles to Texas with his big family and began a career in photography, sharing that Pilot Inspektor created a short documentary of his father's photo journey across America.
Busy Philipps and Marc Silverstein created a narrative for their daughter's name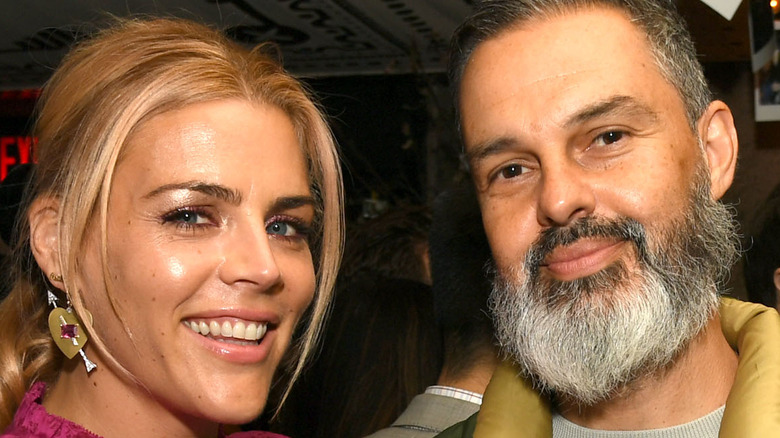 "Cougar Town" actor Busy Philipps told People that when she gave birth to her second daughter, who she shares with husband Marc Silverstein, they went a week without naming their newborn. She shared, "I got a call from Cedars and they said, 'You have to come back and name your baby.'" Philipps revealed that it was Silverstein who came up with the name Cricket Pearl, and they instantly planned out a very bright future for their daughter. "A lot of times your name dictates the kind of personality you have and [Marc's] like, 'Everyone likes Cricket, Cricket is just the greatest, happiest kid on the block, the coolest camp counselor, she's hot in college,'" she said. "He just had this whole narrative for what the name was.'"
The two also have a child named Birdie Leigh, with Philipps explaining to hosts Kathie Lee Gifford and Hoda Kotb on "Today" that she liked the idea of having nicknames as first names. "Since I grew up with a nickname — Busy being short for Elizabeth — when my husband and I started to have our babies, we decided that if we wanted to call our kids something, we would just name them that thing we wanted to call them," she said.
The sentimental stories behind Kate Winslet's son's name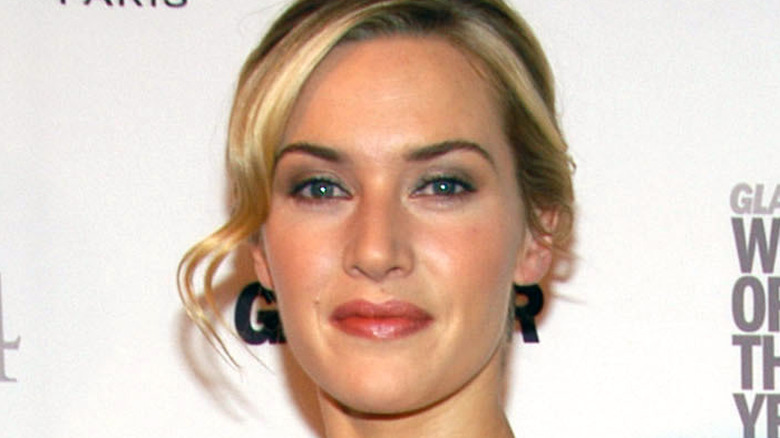 When it came time for Kate Winslet to name her third child, she kept things creative and sentimental. The "Titanic" star is mom to daughter Mia Honey Threapleton, who she shares with her ex-husband Jim Threapleton, and son Joe Mendes, who she shares with her second ex-husband, Sam Mendes. However, it's her third child with husband Edward Abel Smith, who legally changed his name to Ned Rocknroll, but ended up changing it back, who has the most creative moniker.
"We settled on Bear quite early on," the Oscar winner shared with Ellen DeGeneres. "A friend of mine when I was younger was nicknamed Bear, and I just had always really loved it and he was very much a bear — he was everyone's shoulder to cry on, he was a big bear hug, he was just this great figure in my life — and I just always remembered him and that's where it came from." As for her son's middle name? That was pulled from her relationship's origin story.
"Bear's second name is Blaze because my husband and I met in a house fire basically … and the house burned down and we survived," she explained. "But we wanted something of the fire." Smith was still Rocknroll when their son was born, but that surname did not end up on the birth certificate. Instead, they chose to give Bear Blaze the "Mare of Easttown" actor's last name.
Kylie Jenner initially had other names picked out for her daughter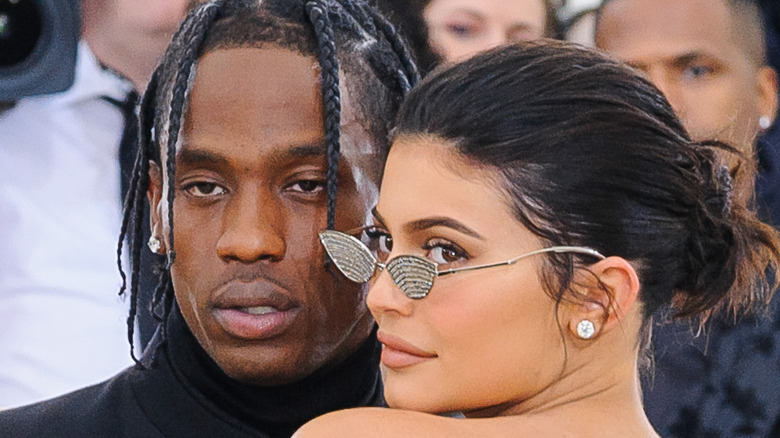 Kylie Jenner managed to keep her pregnancy hidden from the world and it wasn't until she had given birth to her daughter Stormi Webster, in February 2018, that she revealed to her millions of social media followers that she had become a mom. But, in Jenner fashion, she shared an 11-minute video on YouTube of her pregnancy journey where Stormi's father, rapper Travis Scott, also appeared along with the rest of the Kardashian/Jenner clan.
Jenner was interviewed by her big sister Kim Kardashian for the Evening Standard about the story behind the name Stormi. The makeup mogul shared, "I really don't know how we thought of Storm. Her dad insisted it was him, but I feel like it was me. And that kind of just stuck with us." However, Jenner confessed she wasn't a fan of the name Storm, and even had other names in mind. "I feel like there were a lot of other names that I might have even liked better, to be honest, but I feel like Stormi picked her own name like it was just her name."
Speaking about her daughter's special name on Instagram Live (via Seventeen) Jenner also admitted that she had two names in mind: the first being Rose, while the other she refused to reveal just in case she decided to have more children.
Penn Jillette says 'only losers' don't like his daughter's unique name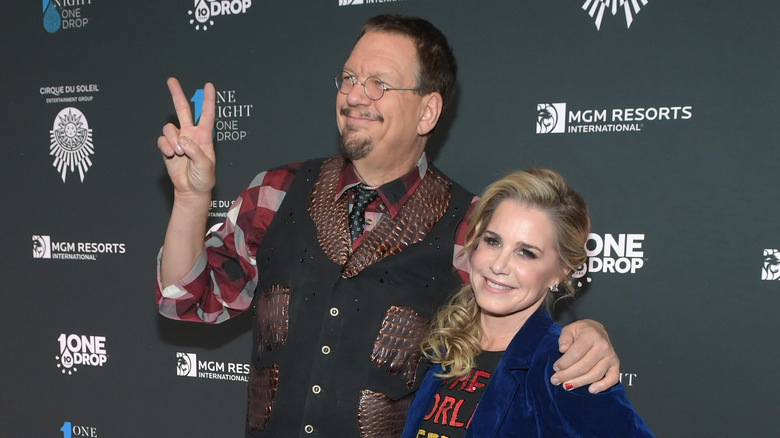 Magician Penn Jillette of the comedy duo Penn & Teller and wife Emily Zolten Jillette welcomed their first baby together in 2005, a daughter that they called Moxie CrimeFighter Jillette. The unusual name is something that the comedian is proud of, once telling The New York Times via email, "Everyone with an unusual name loves it. It's only losers named Dave that think having an unusual name is bad, and who cares what they think. They're named Dave."
Going into more depth on why he and his wife chose such a peculiar moniker, Jillette told People, "I think it's pretty cruel to give a kid a name that others are going to have. I think it's very important to have a unique name within any group you're likely to be in." And as for how they came up with this particular name? "I love the name Moxie, I love that it's a purely American word, and those are rare, and I love that it stands for old fashioned spunk and energy," he explained. "EZ (Emily Zolten) pushed for her middle name, 'CrimeFighter' because EZ doesn't have a middle name and thinks middle names are stupid. So it's just a joke. When she gets pulled over by the police she can show her license and say, 'We're on the same side, officer, my middle name is CrimeFighter.'"
The magician and his wife are also parents to a son named Zolten, which Jillette said he named after his wife's maiden name.
Bear Grylls' sons eccentric names sure have a good ring to them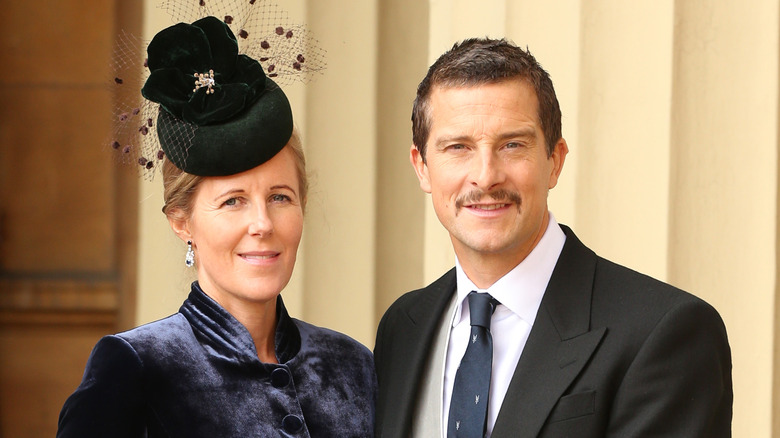 It's only fitting that a man named Bear Grylls would star in a show called "Man vs. Wild" where he must make his way through remote locations around the world to make it back to civilization in one piece. Bear, a trained adventurist and survivalist had been working on the show for seven seasons, and during that time, welcomed three sons named Marmaduke, Huckleberry, and Jesse with his wife, Shara Grylls. When asked about his children's quirky names, he told People, "Jesse, Duke, and Huck! Won't that be great when they're 18?" A simple yet solid explanation.
As an expert in adventure, nature, and wildlife, he faced heat in 2015 when, as the Daily Mail noted, he left his "11-year-old son on rocks in the sea" in North Wales as part of a training exercise. He explained to The Times that he had no issue in exposing his children to risks, stating, "Let's not deceive ourselves into thinking that removing risks makes our children safe.'"
Speaking to Fatherly about his three boys and what it means to be a man, it's clear that Bear Grylls is all about confidence, determination, and taking risks, maybe hoping that one or all three of his children will follow in his footsteps. "I just want them to know that life is all about attitude and heart," he shared.
Robert Rodriguez says 'medical experiments' led to his kids' names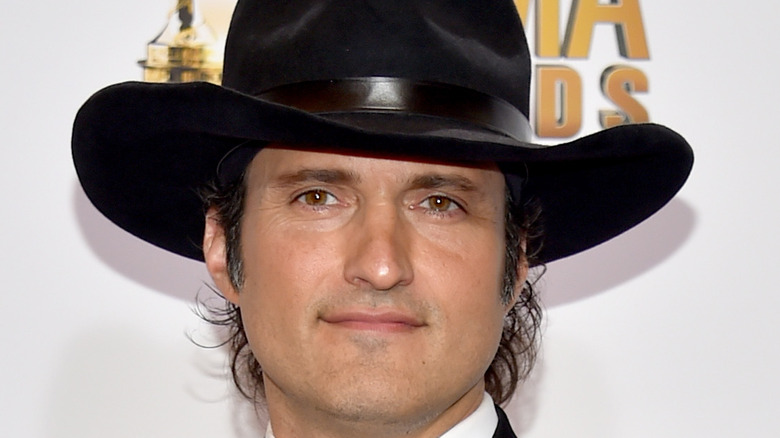 Director Robert Rodriguez and his estranged wife film producer Elizabeth Avellan share five children that all share unique first names. The former couple share four sons named Rocket, Racer, Rebel, and Rogue, and a daughter named Rhiannon. While speaking to Jay Leno on "The Tonight Show" (via People) the "Machete" director admitted that his children's names were chosen thanks to the side effects of being a test dummy for medical tests when he was trying to make money during his time in college. "Rocket is the first one. And once you name your first kid Rocket, you can't name your next kid Marty. Racer, Rebel, Rogue … I'm just gonna blame this on the medical experiments," he said. "But they do have regular middle names in case they don't want to start their own wrestling team."
Rodriguez also shared that with his small army of kids, he's been able to include them in his movies when he needs extras. "I do put them in my films, but in things I can't get from other normal kids," the director joked. "Like in 'Spy Kids,' there's no such thing as stunt kids, so you have to use your own kids. 'You're out, you're in, come in.'"
Rick Ross was inspired by fame and fortune when naming his son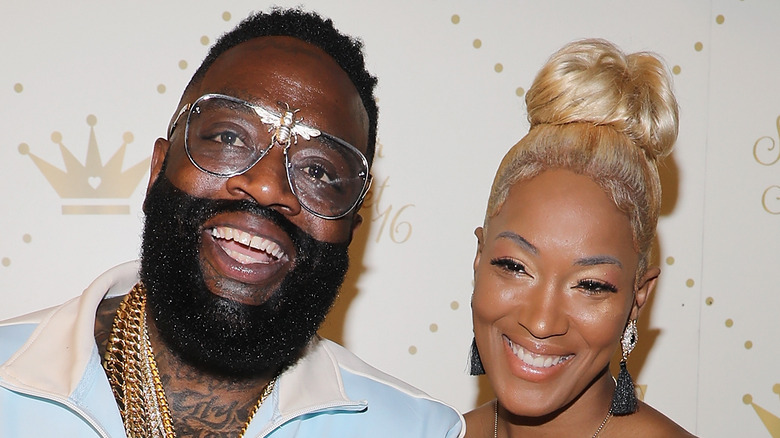 According to Celebrity Net Worth, rapper Rick Ross' net worth sits at $40 million thanks to his successful music career and the record label Maybach Music Group. Evidently, that heaping pile of riches was at top of mind when he and Briana Camille had their second child. Ross announced the birth of his son Billion in 2018, sharing on Twitter, "Let's welcome my son 'Billion Leonard Roberts' to the world."
While many Twitter users congratulated Ross, some voiced their not-so-positive feelings regarding the baby's name. "wow celebrities name they kids anything like I know Rick Ross can't possibly think billion is a cute name," tweeted one person, while another asked, "Who told rick Ross billion was a good baby name SMDH." But for the most part? His fans were on board, with another tweet reading, "@RickRoss named his son Billion … and you know what … I'm here for it!" A month after the birth of Billion, an Instagram account was created for the rapper's son. Photos show Ross surrounded by 1957 Chevrolet Bel Airs while Billion sits in his very own mini-version of the classic car. In other posts, Billion is pictured hanging out with big sister Berkeley Hermes Roberts and landing a slam dunk on a Little Tikes basketball hoop. Little Billion is living large.
Cardi B didn't want to name her daughter anything 'basic'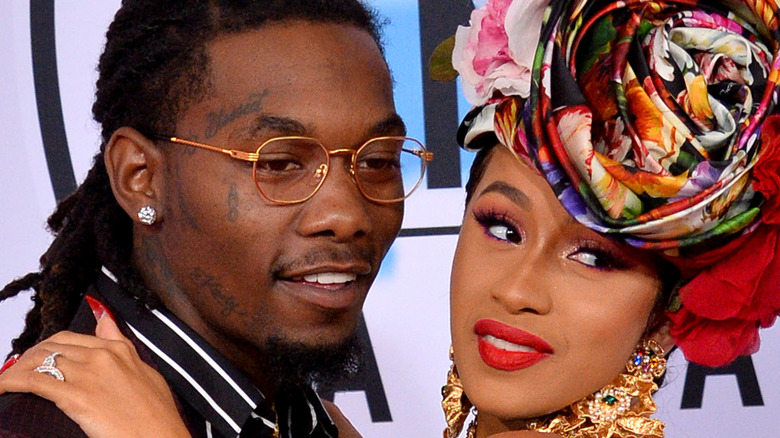 When Cardi B and Offset announced the birth of their daughter Kulture Kiari Cephus in 2018, many fans speculated that the child's first name was in tribute to the Migos albums "Culture" and "Culture II." While it's still unclear how the duo came up with their daughter's first name, Kulture's middle name is her dad's first name. Before the name was revealed to the world, Cardi B told Ellen DeGeneres that Offset came up with it. "I really like the name," she shared. "I'm gonna let him say the name since he named the baby." Once baby Kulture was welcomed into the world, Cardi B made it clear on Twitter that any other name "woulda been basic Okrrrr."
In September 2019, the "Up" rapper shared that she had a totally different idea for a name, but ultimately decided against it. "Fun fact: Always wanted a daughter and I always used to say imma name her HennyLynn," she tweeted. "It's a cute mix of my sisters name but then I started calling my sister HennyLynn then it became one of the nicknames I gave my sister so it woulda been weird naming my daughter that."
Alicia Keys' trip to Egypt brought about son's name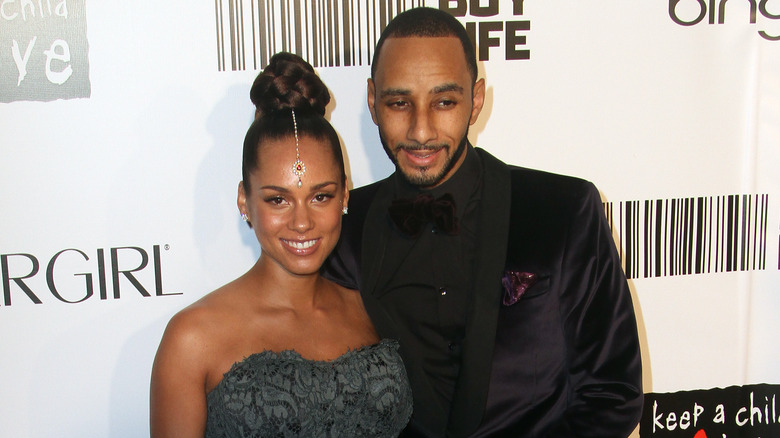 Alicia Keys and Swizz Beatz, whose real name is Kaseem Dean, did not wait long after getting married in July 2010 to start a family. According to Closer Weekly, the couple welcomed their first son that October and named him Egypt, which Keys admitted she was inspired by her own personal and spiritual journey to the country in 2006. She shared with Complex, "There were a lot of things that needed to change. I was not as experienced then, so I felt close to a breakdown. I went to Egypt, and I went alone. I sailed down the Nile and I saw temples, the tombs, and the pyramids. It was powerful. It was very Cleopatra."
She added, "When we found out I was pregnant, my husband said, 'Egypt was such an important time for you. That really changed your life. Wouldn't that be amazing as a name?' Once he said that, I was like, 'Yes.'"
In 2014, the couple welcomed a second child named Genesis Ali Dean. She Knows noted that the first name is "a Biblical baby name that means 'beginning,"" while his middle name is one "of Muslim origin that means 'excellent' or 'noble.'"
Chief Keef names his son after his record label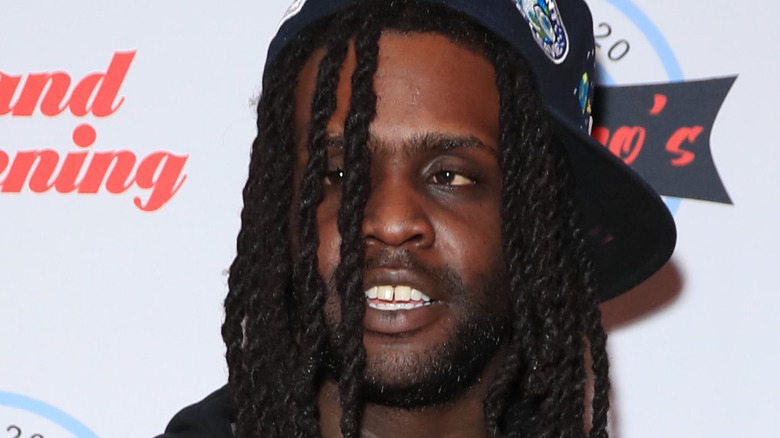 In a bizarre move to promote his music, rapper Chief Keef, whose real name is Keith Cozart, named his son after the record label FilmOn Music. According to DNAinfo Chicago, Keef's son's full name is Sno FilmOn Dot Com Cozart, and reported that the boy's middle name is the record label's web address. In an email to the outlet, a spokesperson for the label said that FilmOn Entertainment owner and billionaire Alki David "announced that Chief Keef and his newest baby mama have agreed to name the newborn Sno FilmOn Dot Com Cozart in order to promote the release of Sosa's double album Bang 3 with FilmOn and MondoTunes on September 18."
It feels safe to assume FilmOn Dot Com won't be climbing the baby name charts anytime soon. Esquire suggested that the rapper "may have invented the worst baby name ever," and Vulture called this particular celebrity baby name "pretty next-level — pretty nothing-is-sacred-anymore."
Holly Madison gives daughter colorful name she's always admired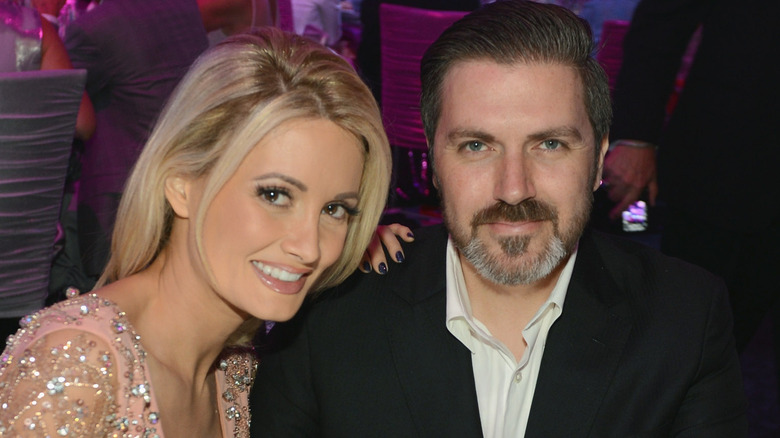 In 2013, former Playboy model and then-beau Pasquale Rotella welcomed their first child, Rainbow Aurora. Evidently, that name was in the works for quite some time. "I wanted to give my daughter a unique name," she told E! News. "Growing up, there was a girl in my school named Rainbow and I was so envious of that name. I thought it was so pretty and unique!"
After she unveiled the colorful moniker, "The Girls Next Door" star defended it in a Celebuzz blog post. "There are a lot of smug haters out there who bag on my choice of a name, but I don't care about what they think," she wrote. "I want my daughter to be proud of who she is and learn to speak up and stand up for herself at a young age. I spent most of my life being a people-pleaser who worried about what other people thought or thought was cool and I don't want that for her."
According to People, Madison and Rotella also welcomed a baby boy named Forest Leonardo Antonio in 2018, with the reality TV alum tweeting out a heart and baby boy emoji to her fans. That same year, Madison and Rotella announced the end of their marriage.