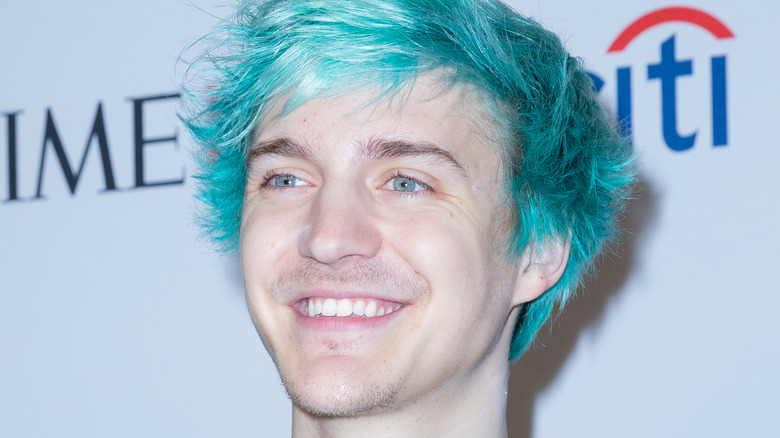 Popular streamers may seem young, whether it's the way they rage, their looks, or even just their career choice, but most of them are older than you probably realize. In fact, according to a streamer on Quora, the average age of Twitch streamers is 40 years old — additionally, the vast majority of streamers are over 24. Streaming isn't just a pipe dream for those lost in their career.
Some of the most popular streamers are sitting right around the ripe age of 30. While we're definitely not calling anyone old, it can be shocking to learn that people are making thriving careers out of playing video games for other people to watch — enough so to completely support themselves and more.
If you're aspiring to be a streamer but you've passed the "young adult" stage of life, don't fret! These streamers all make it work despite the common misconception that all streamers are young.
Ninja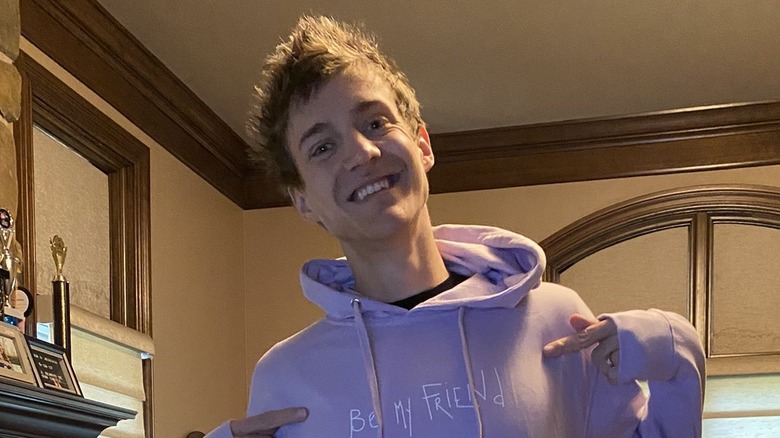 Ninja, arguably the most popular streamer of all time, is older than you might realize — the streamer who's made millions recently turned 30 years old. Ninja is most known for "Fortnite," although he took a break from the game not too long ago, just to come right back.
The streamer has recently come out and bragged about his wealth, letting people know that he's made millions of dollars in a single month. His age hasn't stopped him a bit, and while he lost a lot of Twitch subscribers by moving to Mixer — and returning to Twitch once Mixer shut down — he's still making plenty of money with his streams.
Ninja is as popular as he is controversial, and the 30-year-old streamer has his fair share of people who aren't adoring fans. In fact, many have said that they could take him in a fight. Ninja's wife has stated his bright blue hair, which he recently changed up, made him look younger.
Fuslie
Fuslie, originally a popular "League of Legends" and "Counter-Strike: Global Offensive" streamer, is currently 28 years old. Lately, she's been playing "Grand Theft Auto 5" and "Valorant."
Fuslie's age isn't stopping her from doing anything — she's still streaming regularly, and she's one of the content creators for 100 Thieves. She's also in the ranks of the top female streamers on Twitch, side by side with streamers like Pokimane and Amouranth. She's also close friends and coworkers with Valkyrae, a highly popular streamer who also is a partial owner of 100 Thieves.
According to her Twitch About page, Fuslie has a bachelor's degree in Biological Sciences, and she even started graduate school. However, her streaming career took off, and she dropped out to stream full-time. She's not just older than you thought — she's smart, and she's proven that making a career out of streaming isn't restricted to "young" people or those with no other options.
NickMercs
NickMercs, a popular variety streamer, is actually 30 years old. Not only is he a streamer, but he's part of FaZe Clan, an esports organization. At one time, this guy was considered one of the most popular esports players.
While gaming and esports have become more widely acceptable hobbies now, that wasn't the case ten years ago. For NickMercs, gaming was a source of discord between his father and himself. However, his dad eventually got on board with the career choice and became NickMercs' manager.
NickMercs rose to fame by streaming "Fortnite." He doesn't play too much of the battle royale game anymore, but he's still playing in the same genre — he terrorizes the "Warzone" battlefield. While he doesn't stream as much "Fortnite" as he used to, he's still competing in tournaments regularly and tweeted about it recently: "Competitive Fortnite is chess, while every other shooter is checkers."
Hafu
NickMercs and Ninja aren't the only popular streamers who've hit the big three-zero — Hafu's 30 as well! Hafu has in her Twitch bio that she's an "Among Us" streamer who plays other games. "Valorant" has been a major one she's gotten involved with, and she also has streams where she's just playing random games.
She's married to another popular streamer, dogdog, who plays a ton of "Hearthstone," as Hafu also did when the game first released. In fact, Liquipedia called her "the foremost female name in the ['Hearthstone'] scene." She still plays virtual card games – she recently streamed "Legends of Runeterra" with her husband. She also used to play a lot of "League of Legends." While she hasn't streamed the game recently, she's been playing the mobile version of the game, "Wild Rift."
Hafu is part of CrewFu Morning Lobby, a gaming group that gets together and just plays games for fun.
TimTheTatman
The oldest streamer on this list is TimTheTatman, who's 31 years young! According to his Twitch bio, TimTheTatman streams mostly FPS games — generally, he's showing off his "Call of Duty: Warzone" skills. He's actually got quite an interesting theory about why people enjoy his content: He thinks he's more relatable because he's not as good as most other streamers.
The streamer has made a lot of headlines recently because of his love for "Warzone" and that community — in fact, he and CouRage even got a hacker banned while streaming, something that sounds unthinkable.
TimTheTatman had a career as a social worker after he graduated from college in 2015. While he's dedicated to his streaming career now, he's still making positive marks on society — he's got the highest Twitch record for raising charity money. He once raised $106,000 in four hours, a crazy, and highly commendable, feat.