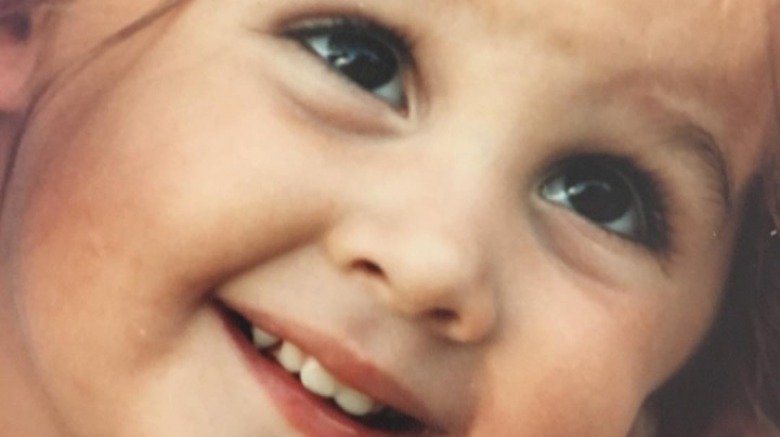 Yo 90s kids, remember Curly Sue? That John Hughes movie starring James Belushi and a fast-talking, street-hustling girl with a massive set of curls and a heart of gold? You couldn't escape it back in 1991, when her cheeky and adorable mug was plastered all over movie theaters. And although it wasn't exactly a hit with critics, audiences showed up with gusto to see the film in theaters.
Ever wonder what happened to Alisan Porter, the young child actress who played the titular character? After the movie it seemed she was nowhere to be found, so people might have wondered if she met the ill-begotten fate that plagues many child stars. But as it turns out, Porter didn't self-destruct, or spend the rest of her life pining for her glory days. And some of what she's accomplished since is impressive! So here's the scoop on Alisan Porter, who has grown up to be quite an impressive young woman inside and out.
"Always performing, dancing, singing… dancing on a table; making a ruckus."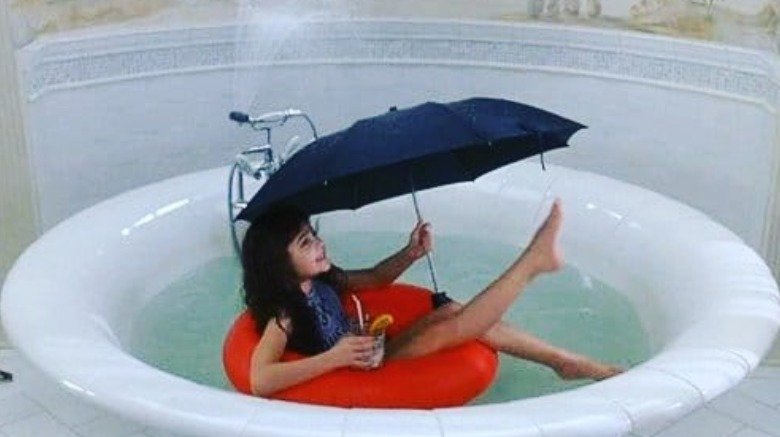 It seems that from the start, Alisan Porter was meant to be on a stage in some capacity. Out of the womb, she was "always performing, dancing, singing… dancing on a table; making a ruckus," Porter told her local news publication Telegram. Sounds like she was a fun kid!
Additionally, Porter's family members fostered a creative environment while she was growing up. For one, her father was a founding member of a successful local band named Zonkaraz in her native Worcester, MA, according to another article in Telegram. Plus her grandmother owned and operated a dance studio where she spent a significant amount of time as a child. "I lived vicariously through the older girls dancing there," she revealed. "There is nothing like going back to that studio for me. I think I could call that home easier than anywhere." Sounds like there's definitely some dance in her DNA.
She started working at 3 years old
Given her proclivity for performance and innate drive to be a star, Porter didn't hesitate to get in front of a camera. Rather, she started starring in television commercials by the tender age of 3, according to an article in Telegraph — pretty incredible considering what most 3-year-olds are up to at that age!
But that was just the beginning for the young Porter, whose ambitions continued to be realized. At the age of 5, after being featured in a whopping 16 television commercials and appearing in a miniseries on CBS, she became a junior champion on Star Search, a talent show hosted by Ed McMahon. And according to Telegraph, she was the youngest singer ever to appear on the television show, which was a pretty big deal at the time. If ever there was a foreshadowing of what her future career would be, this was it.
The role of a lifetime
Given how young Porter was when she started in the business, it's no surprise that she snagged her first leading part in a film at the age of 9. That role was the lead in Curly Sue, of course, which rocketed the young actress into mega-stardom. And other than her work in commercials, she had no other experience going into it. "I didn't have training with acting," she shared in an interview with The Wrap. "I just kind of knew what to do. I don't know if that's luck or DNA." We suspect it was a little bit of both.
Porter totally killed it in the role, which director John Hughes tailored for her. "The singing for my character was added after I got the role," she continued. "He put a lot of me in there." Porter also noted that he treated her like an adult on set, which helped her flourish. "He never made me feel like he was the adult talking down to the kid," she added.
"I was allowed to be a regular 13-year-old girl"
After Curly Sue, Porter seemed to drop off the radar, but that didn't mean she was unsuccessful or failing to make it in the film industry. Instead, she was actually enjoying a shot at a normal life: she and her family moved to Connecticut where she went to middle and high school. "I was allowed to be a regular, 13-year-old girl," she recalled in an interview with Broadway.com. Talk about a change of pace!
The move proved to be good for Porter, as she could finally focus on her own personal development without the stress of the Hollywood life looming over her. "It's just sort of where I found, you know, myself, because I was constantly working," she continued. "This was the first time that I was just… me and could figure out what, you know, I wanted to do." So she got the chance to be a normal kid, just like everyone else.
Killing it on stage
Despite the fact that Porter left the glitz and glamour of Hollywood behind, she didn't stop acting and singing — far from it, actually. "In high school I did tons of shows: Cinderella, Runaways, you name it, you know, we did it in high school," she revealed in an interview with Broadway.com. She also had roles in Oklahoma! and West Side Story, and cites the latter as one of the best theater experiences she's ever had.
Porter also enrolled in dance classes while in high school, as she had her eye on a new prize. "My goal was Broadway," she continued. And she got there after landing a role in Footloose — but there was still so much more to come. She later starred as Miriam in a multi-million dollar production of the musical The Ten Commandments with Val Kilmer in Hollywood, and as Bebe in the revival of A Chorus Line on Broadway. If proof was needed that she had a future after Curly Sue, boom! There it is.
Saved by sobriety
In 2014, Porter did something extremely brave: she told the world that she's in recovery. "I've been sober since Oct 28th, 2007 and I haven't touched a drink or a drug since," she penned in a post on Lil' Mamas, a blog she contributes to. Kudos to you, girl — that takes courage!
For Porter, hitting bottom wasn't as bad as it could have been. "I didn't have a crazy bottom where I became a stripper and wore my Broadway costumes and called myself 'Curly Suzanna,'" she noted. But she knew when it was time to make a change. "I was miserable and overwhelmed with life. I was heartbroken and realizing that what had always worked for me in the past was NOT working at all." And in that moment, she decided to turn her life around.
Porter is aware that there are things she will miss out on in life, but none of them are worth sacrificing her sobriety. "Blessings are abundant in this chapter and I'm sitting pretty one day at a time for as long as possible," she added. Amen to that!
A singer at heart
For a long time Porter was known to the world as an actress because of her work in Curly Sue. But at heart, she was deeply passionate about something else. "Singing was always what I wanted to do, and I had always written music since high school," she shared in an interview with Broadway.com. To that end, she decided to start a band with her friends called The Raz, for which she was the lead singer.
But after about two years, Porter was ready for a change, one that put her more front and center. "I decided I wanted to go more towards a solo project, and I started The Alisan Porter Project," she continued. Then in 2009, she released a solo album, and followed that up with a second one in 2014. But nothing could have truly prepared her for the musical adventure that was coming next!
Winning season 10 of The Voice
It's nearly impossible to think of Porter's blind audition on The Voice and not get chills. Her rendition of "Blue Bayou" was so on point that all four judges turned around, and gave her a standing O when she was finished. Girl can sing!
Porter wasn't planning on auditioning for the show, as she felt pretty settled in her life at the time. "I kind of retired in my mind and was like, 'OK, I'll just make music for myself and play gigs here and there,'" she noted in an interview with the Huffington Post. But when a friend told her they'd slipped her deets to a casting director for the show, she ran with it. No pressure, right?
Although Porter could have picked any of the judges to be her vocal coach, in the end she went with Christina Aguilera, which turned out to be the right decision. That's because Porter was crowned the winner of season 10 of The Voice, giving Aguilera her first win in the process — truly a dream come true!
She's a mama of two
One of Porter's most important jobs is being a mom to her two children, Mason and Aria. She had been a stay-at-home mom for some time before auditioning for The Voice, so naturally, there was a bit of upheaval when she went off for competition. "I have a really strong connection with both of my kids, and it's definitely difficult to leave them and go to work," she shared in an interview with People magazine.
But Porter knew it was important to make the sacrifices needed to follow her dreams. "I always felt like it was important for me, as a mom, to show my kids what it means to have a passion and have drive for it and follow it and fully pursue it to the ends of the earth, which I have," she continued. Clearly it paid off in the end! Sadly, her marriage to Brian Autenrieth, the father of her children, ended in March of 2017, which Porter revealed in a Tweet. Fortunately, however, they remain committed to being the best parents to their children as they can.