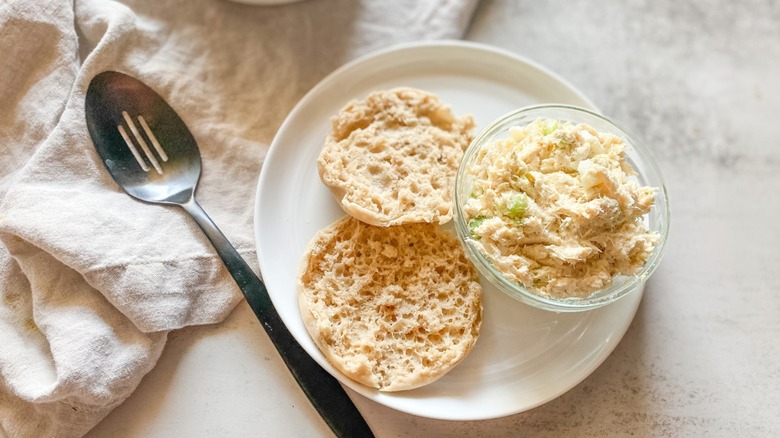 If you've been missing Chick-fil-A's chicken salad these past few years, you're not alone. The company removed the item from their menu several years ago, and a least you can take some comfort in knowing that they did not come to the choice lightly. According to Today, at the time, Chick-fil-A released a statement reading in part: "The decision to remove Chicken Salad from the menu was a difficult one. We know that many of our customers loved our Chicken Salad, but we have also heard from guests that they are looking for new tastes and fresh flavors on the menu in our restaurants."
Want to know how you can take even more comfort? Just make a batch of Chick-fil-A chicken salad yourself at home with this quick and easy copycat recipe from chef, recipe developer, and registered dietician Kristen Carli. All you need are a few ingredients, a good sharp knife, and a bowl, and a fork for mixing. And if you don't even want to cook your own chicken breasts, you can easily use a rotisserie chicken. You'll be enjoying a taste of this classic but bygone chicken salad in no time, and when you make it yourself, you can even enjoy it on a Sunday.
Gather your ingredients for this copycat Chick-fil-A chicken salad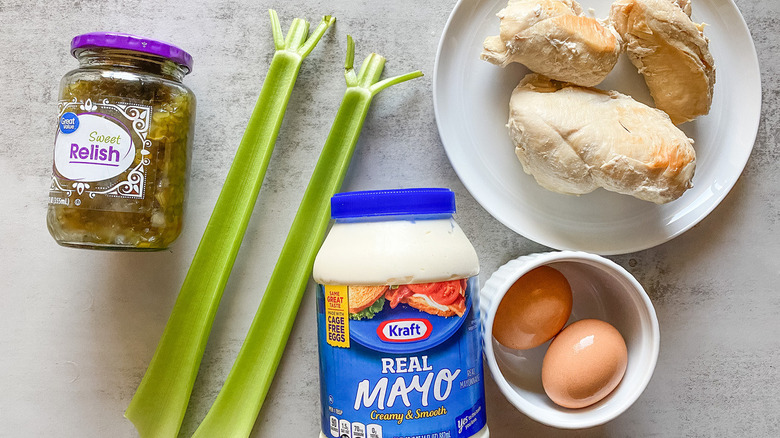 All you need to make this excellent clone of the classic Chick-fil-A chicken salad are some pre-cooked chicken breasts, a cup of mayo, a tablespoon of sweet relish, hard-boiled eggs, and two large celery stalks, diced rather finely.
Now, what you do with your copycat Chick-fil-A chicken salad? That's your call. You can put it on toast with lettuce and tomato and make a great sandwich, you can use it in a wrap, or of course, you can enjoy it as is, creating a satisfying and protein-laden snack that will fuel you throughout the day.
Creating the Chick-fil-A copycat chicken salad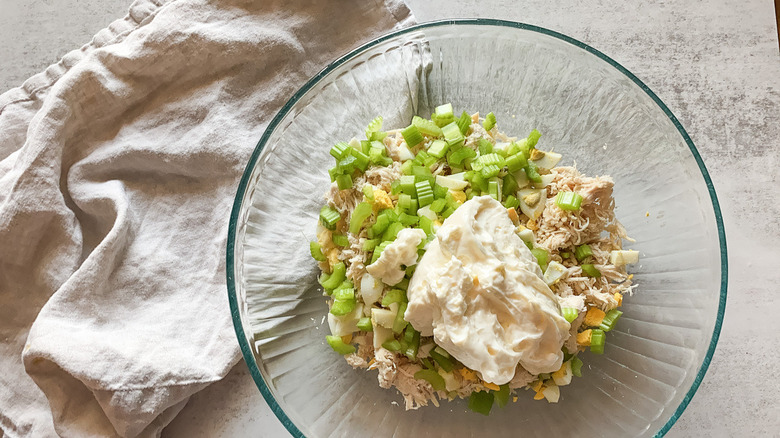 Really all you need to do to create this copycat chicken salad is some chopping and some stirring. Start by chopping up your chicken and your hard-boiled eggs, then slice the celery stalk lengthwise and then dice it into small pieces.
Now combine the chicken, eggs, diced celery, relish, and mayonnaise in a bowl, and stir everything together well. And that's really it. Chill the chicken salad briefly if it's at room temperature, and plan to store any extra you make in the fridge in an airtight container for up to three days.
You can always use a rotisserie chicken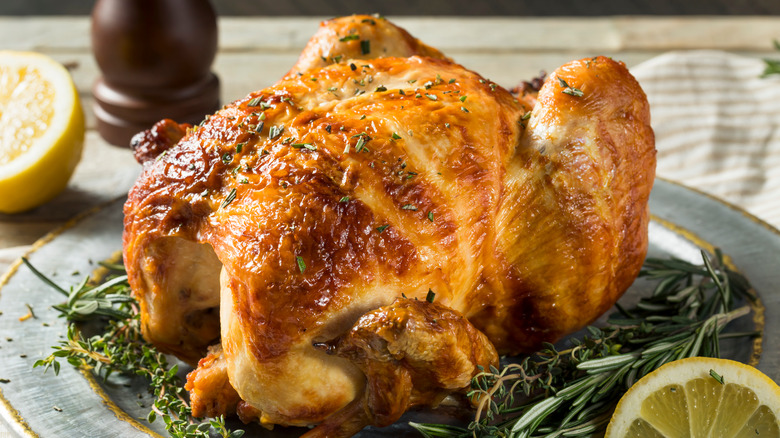 This recipe calls for cooked chicken breast, but sometimes, you may not be in the mood to cook up chicken breasts for yourself. At a time like that, feel free to use the meat from a rotisserie chicken you can find at your local grocery store. This is a quicker and easier way to make this chicken salad, and it also gives you the option of using dark as well as white meat. It may not be exactly like the original if you decide to do it this way, but your chicken salad is still going to come out tasting amazing.
A few other discontinued Chick-fil-A menu items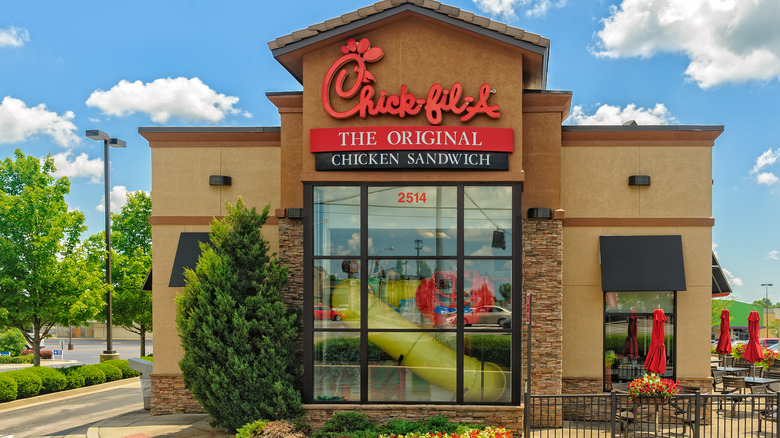 The Chick-fil-A Chicken Salad is but one of the many menu items the popular fast food chain has done away with in recent years. According to Today, at the beginning of 2021, the chain announced it was removing bagels and decaf coffee from the menu, making their breakfast offerings a bit less robust. They also ceased offering four- and six-piece nuggets, instead splitting the difference and moving to a five-piece size.
The Chick-fil-A chicken sandwich is probably not going anywhere, though.