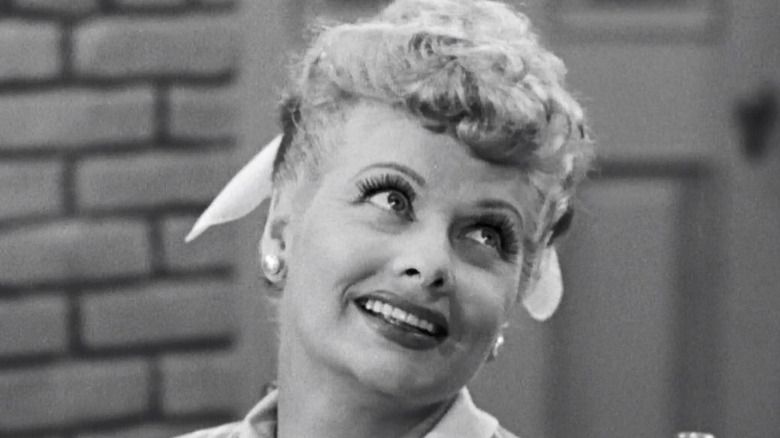 The situational comedy, commonly known as the sitcom, has been a presence in entertainment for nearly 100 years. Widely considered to have originated in 1926 with the American radio show "Sam 'n' Henry" (essentially a rough draft of "Amos 'n' Andy") sitcoms are serialized programs that follow the same cast of characters from episode to episode — as opposed to, for example, sketch comedy.
While the sitcom was born in radio, however, it thrived with the invention of television. The first televised sitcom, "Pinwright's Progress," began airing in the United Kingdom in 1946, while the first American sitcom on television, "Mary Kay and Johnny," followed a year later. Neither is particularly well-known – almost no trace of "Mary Kay and Johnny" still exists today, despite the fact that it was the first show to depict a married couple sharing a bed, and to acknowledge a main character's pregnancy — but with the rise of nation-sweeping shows like "I Love Lucy," sitcoms quickly became a dominant genre in the new TV medium, and they have been part of our lives ever since.
With a full century's worth of history, there has been plenty of time for sitcoms to establish long-standing records within the genre, and records were meant to be broken. But between the changing nature of media and the fact that some shows simply rise so high they leave the competition behind, there are several milestones that will stand the test of time. These are the Joe Dimaggio hitting streak-equivalents of pop culture — these are the sitcom records that will (probably) never be surpassed.
Shortest-running sitcom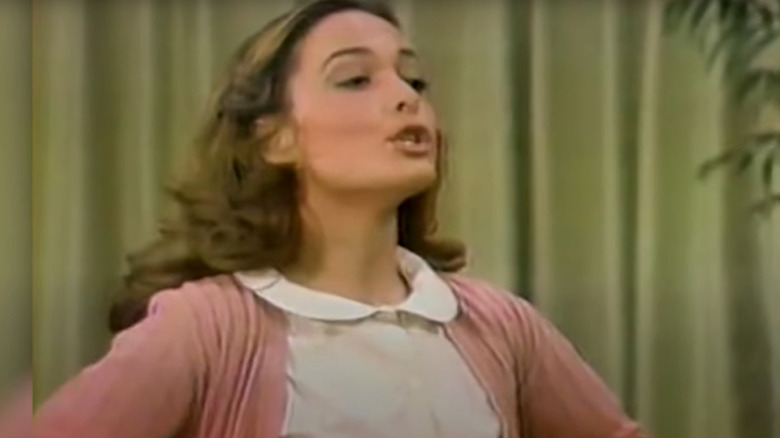 Let's start with the most obvious record on the list, which is technically a tie. After all, the shortest number of episodes a sitcom can possibly air is one, and several sitcoms over the years have achieved the dubious feat of being cancelled after a single episode. The CBS show "Melba" was pulled due to low ratings after just a single episode in 1986, and the same thing happened ten years later to another CBS program, "Public Morals." Real-world issues are believed to have impacted the cancellation of both shows – "Melba" because it happened to premiere on the same day as the "Challenger" disaster, "Public Morals" because it was a show about vice cops and 1996 was an election year. "Melba," however, eventually saw the rest of its episodes air later in the year, and "Public Morals" was revived on TNT in 2015.
Another contender for this record is 2006's "Emily's Reasons Why Not," an ABC program that was axed after one episode because viewers just didn't like it. However, it did end up airing internationally, and all six episodes were released on DVD in 2012. If there's a single true holder of this record, it's probably "Co-Ed Fever," a 1979 CBS college sitcom meant to capitalize on the success of "Animal House." When similar programs on NBC and ABC didn't perform well, and its "special preview presentation" bombed, "Co-Ed Fever" was cancelled before it could even air in its original timeslot, and hasn't been seen since.
Longest-running sitcom
Appropriately for a country that aired the first sitcom on TV, Britain can also claim the longest-running sitcom in history.
In January 1973, BBC One aired the first episode of "Last of the Summer Wine," a Roy Clarke sitcom about three older men who engage in a variety of youthful hijinks and adventures in the absence of spouses, jobs, or other responsibilities. While the first season of the show wasn't terribly well-received, "Last of the Summer Wine," like its characters, got better with age, and eventually became an institution of British entertainment.
As time went on, it seemed impossible to kill, surviving the deaths and departures of major cast members, the growing indifference of the BBC, and even the changing tide of public opinion as the program entered its second, third, and fourth decades. But in 2010, "Last of the Summer Wine" finally went off the air, setting the record officially at 37 years, seven months, and 25 days.
Despite this admittedly impressive accomplishment, it should be mentioned that "Last of the Summer Wine" doesn't entirely deserve its place on this list. After all, we're talking about sitcom records that will never be broken. This one, however, almost certainly will be broken — but by a certain decades-spanning-primetime-cartoon, leaving "Summer Wine" with the consolation prize of being the longest-running live action sitcom.
Longest-running animated (and American) sitcom
The show that will likely unseat "The Last of the Summer Wine" in terms of sheer longevity already holds numerous sitcom records. "The Simpsons" began as a series of shorts on "The Tracey Ullman Show" in 1987 and launched as its own animated show in 1989. It's been going ever since, becoming the longest-running American sitcom and the longest-running scripted primetime series of any kind. When it was renewed for its 33rd and 34th seasons in March 2021, "The Simpsons" ensured that its total episode count will be at least 757, and probably more — far and away the most episodes for any animated sitcom.
That renewal also meant "The Simpsons" will be on the air at least until the end of 2023, at which point it will be less than four years away from the sitcom longevity record held by "Summer Wine." There's no end in sight for Bart, Lisa, Homer, and Marge. After its longtime network distributor, 21st Century Fox, was purchased by Disney in 2019, "The Simpsons" arrived on the Disney+ streaming service, where it will presumably remain until it stops making a profit. Given the way Disney tends to treat its intellectual property, it's extremely unlikely the show will be canceled prior to its 38th year. "The Simpsons" just keeps going, smashing record after record in the process.
Most guest stars
We are by no means done talking about "The Simpsons," which, among other things, is famous for its guest stars. Several are associated with recurring characters such as Mrs. Krabappel (Marcia Wallace), Sideshow Bob (Kelsey Grammer), and Lionel Hutz and Troy McClure (Phil Hartman), but the hallmark of the show has been celebrities appearing as themselves, a star-studded roster that includes, just to name a few, Leonard Nimoy, Rachel Maddow, Lady Gaga, and Hugh Hefner. There was a time, in the show's heyday, when you weren't really a celebrity if you hadn't been on "The Simpsons," and the overall list of "Simpsons" guest stars is so massive that it requires two separate Wikipedia pages.
With that in mind, it's no surprise that "The Simpsons" holds the Guinness world record for most guest stars in an animated series of any kind. According to Guinness, the total number was 810 in April 2020, but given that more episodes have been released since then, it's now likely closer to 900. It would be utterly inconceivable to imagine another show, let alone another animated show, being as guest star-friendly as "The Simpsons" naturally is — and as previously mentioned, "The Simpsons" is not going away any time soon. Season 33 hasn't even arrived yet and we already know that comedian Maurice LaMarche and "NFL Redzone" host Scott Hanson will be added to the ranks. So, it seems pretty safe to say that no TV program will ever have more guest stars than "The Simpsons."
Most Emmy wins for an animated series
As you might expect, a show with the lifespan and accolades of "The Simpsons" also has a history of cleaning up at the Emmy Awards, the highest accolade an American television program can achieve.
It won its first Emmy in 1990 for the episode "Life on the Fast Lane," and would go on to absolutely crush the awards for the rest of the decade, including stellar individual years like 1992, in which it tallied six wins for Outstanding Voice-Over Performance, and 1998, when it won Emmys in three separate categories. While it never saw that particular level of dominance again, "The Simpsons" continued to rack up Emmys throughout its existence, most recently in 2019, when it won for an episode addressing themes of homophobic bigotry called "Mad About the Toy." It was the 11th "Simpsons" victory in the category "Outstanding Animated Program" — no other show has won in that category more than five times. Similarly, Hank Azaria and Dan Castellaneta have each won four Emmys for Outstanding Voice-Over Performance for their work on "The Simpsons," tying them for most ever (alongside Seth MacFarlane).
All told, "The Simpsons" has set a Guinness world record by amassing 34 total Emmy Awards, the fourth-most of any show in history. No other animated series is even in the top ten. Given the unlikelihood of any other animated show becoming a cultural monolith like "The Simpsons," it seems safe to say that this "Simpsons" record will also never be broken.
Most Emmy nominations for a sitcom in a single season
Now that we're done celebrating "The Simpsons," let's talk about some Emmy Award records set by non-animated shows. First up: "30 Rock," Tina Fey's lovingly irreverent "business of television" sitcom that aired on (and made fun of) NBC from 2006 to 2013.
Despite consistently shaky ratings, "30 Rock" was beloved for its lampooning of the backstage workings of "Saturday Night Live" and the NBC network in general, so it was appropriate when Fey's "SNL" parody of vice presidential candidate Sarah Palin in 2008 led to an increase in exposure and appreciation for "30 Rock." This culminated at the 2009 Emmy Awards, in which the show's third season set the Guinness world record for most Emmy nominations for a comedy show in a single year.
In addition to "Outstanding Comedy Series" (which it won for the third year in a row), Fey and Alec Baldwin were both nominated for acting, along with eight other performers in guest and supporting roles (ironically, Fey would win an Emmy that year not for "30 Rock," but for her send-up of Palin). With three more nominations for direction, four for writing, and four in the creative categories, "30 Rock" Season 3 totaled 22 Emmy nominations, a number that hasn't been surpassed by a comedy show in more than ten years, and probably won't be at all.
Most Emmy wins for a sitcom in a single season
The record for most Emmy victories for a comedy in a single season is held by the most modern show on this list, a fact that could have you questioning the idea that it will never be broken. But no comedy has ever done what "Schitt's Creek" did in 2020.
Coming off its final season, the Canadian sitcom won all seven of the major comedy awards (directing, writing, the four acting awards, and Outstanding Comedy Series), something no comedy in history has accomplished. Dan Levy, who worked on "Schitt's Creek" in every capacity, became the first person in history to win an Emmy for acting, writing, directing, and producing in the same year. Throw in a couple of creative category wins and "Schitt's Creek" took home nine Emmys, a world record for a comedy in a single season. It did all of this while up against the finales of beloved sitcoms like "Modern Family" and "The Good Place," not to mention "The Marvelous Mrs. Maisel," which had previously held the record for most single-season wins.
How did the "Schitt's Creek" sweep happen, especially considering it had never won a single Emmy in its five previous seasons? Some have speculated that voters, quarantined in their homes due to COVID-19, had spent their time binging "Schitt's Creek" on Netflix, leading to a sudden swell of support for the show. It was a unique situation that we're unlikely to ever see replicated.
Most Emmy wins for a sitcom
As we've seen, there are several sitcoms over the years that have had a positive relationship with the Emmy Awards, but the one with the most total Emmy wins hasn't even been mentioned yet. In 1993, "Cheers," one of the most recognizable and popular sitcoms of all time, went off the air after 11 seasons and 28 Emmy Awards. But in an almost unprecedented turn of events, the "Cheers" spin-off was arguably even more successful.
"Frasier" followed psychologist Frasier Crane (who had joined the cast of "Cheers" in Season 3) as he hosted a Seattle radio program and managed a delightfully eccentric group of family and friends. The show was a hit at the Emmys from the start — it won the award for Outstanding Comedy Series after its first season and would go on to win for Seasons 2-5, making it the first series to win that award in five consecutive years.
By the time "Frasier" was finished with its own 11-season run, it had racked up a total of 37 Emmys, which was, at the time, the record for a scripted series of any kind. It has since been eclipsed in that regard by "Game of Thrones," but "Frasier" still holds the record for sitcoms, and "The Simpsons" is the only show that has even a vaguely realistic shot at beating it. Nothing else has even come close, though "Modern Family" did manage to tie the "five consecutive Outstanding Comedy Series wins" accomplishment.
Highest paid lead actor in a sitcom
"Frasier" was anchored by the performance of its leading man, Kelsey Grammer, who won a record-tying four Emmys for his portrayal of the title character (he was also nominated for playing Frasier Crane in both "Cheers" and "Wings"). For a time, he also commanded the highest salary in network television, at one point signing a deal with NBC worth $1.6 million per episode.
That record, however, was almost immediately broken by Ray Romano for the show "Everybody Loves Raymond," who got paid $1.8 million per episode by CBS — and a few years later, the same network gave even more to Charlie Sheen for his work on "Two and a Half Men." While Sheen's contract is technically still the most lucrative per-episode deal in sitcom history, context has to be considered — he was only making that amount of money for the show's eighth season, and the last four episodes of that season were canceled after Sheen's explosive falling out with CBS. Likewise, Romano's $1.8 million was only for one season, whereas Grammer's deal was for two.
When you do the math, the $76 million Grammer received for the last two seasons of "Frasier" shakes out to a bit more than what Romano got paid in his most lucrative contract — though, it should be noted that Romano also earned royalties for the show. Regardless of you how define "highest-paid," no sitcom actor since Sheen has come anywhere close, and we'd be surprised if it happened again.
Highest-paid child actor
Charlie Sheen wasn't the only performer CBS opened the bank vault for after the success of "Two and a Half Men." The show, which was premised on two brothers, Charlie and Alan Harper, living together and raising Alan's son, Jake, also holds the distinction of employing the highest-paid child actor (on television) of all time.
Angus T. Jones, who played Jake, reportedly made $250,000 per episode, a number that Guinness recognized in 2010 after an analysis of TV earnings by the New York Post. A 2014 article by the Post, however, claims that by the time Jones left the show, he was making considerably more — $350,000 per episode. By that time, Jones had started publicly disparaging "Two and a Half Men" for conflicting with his religious values, and the show's 10th season would be his last as a regular cast member, with the role of "the half" being taken over by Amber Tamblyn for the final two seasons.
Jones did, however, make a cameo appearance in the series finale, indicating that being the most financially secure child actor in TV history may have occasionally taken precedence over his disgust with the sinful nature of "Two and a Half Men."
Highest-earning comedian
The earning numbers we've looked at so far are all well and good, but there's only one man who can reasonably claim to be the highest-earning comedian of all time.
It has been more than 23 years since the legendary sitcom "Seinfeld" wrapped up its iconic nine-year run, but when Forbes released the 2020 edition of its annual list of the world's highest-paid celebrities, Jerry Seinfeld was once again the highest ranked comedian, raking in $51 million over the course of that year. That was enough for Guinness, at least for now — they update that record on a yearly basis — but it's also just difficult to imagine another comedian ever making more money over the course of their career than Jerry Seinfeld.
He has reportedly earned as much as $400 million per year from "Seinfeld" syndication royalties alone, and he recently signed a $500 million deal with Netflix for the rights to the show. Beyond that, though, is the sheer longevity of his comedy career, which he somehow managed to get paid to reinvent. The 2002 documentary "Comedian" follows Seinfeld around the comedy circuit in the years following the end of the show that made him famous, with the twist being that he's decided to completely overhaul his act and cut out every previous joke and routine he'd ever told. The choice paid off: Not only did "Comedian" make a couple million dollars, but Netflix paid him $20 million for a new comedy special as recently as 2020.
Highest advertising rate for a sitcom
Just as it's difficult to imagine any comedian making more money than Jerry Seinfeld, it's also difficult to imagine any network making more money from a single episode of comedy television than NBC did on May 6th, 2004.
That was the day NBC aired the series finale of "Friends," another sitcom that etched itself into the hearts and minds of a generation. The show's 10-season run kicked off in 1994, introducing the world to Jennifer Aniston, Lisa Kudrow, Courteney Cox, David Schwimmer, Matt LeBlanc, and Matthew Perry, each of whom were reportedly making a million dollars per episode by the end due to the program's massive popularity.
When it was time to bring "Friends" to its conclusion after a decade of success, it was clear to everyone that the final double-sized episode would be a must-see event for the entire country. As a result, NBC sold advertising spots on that episode at rates unheard of for anything short of the Superbowl — every 30 seconds worth of ad time during those 44 minutes of TV cost two million dollars, which remains a Guinness world record for any television series to this day. As we've seen elsewhere on this list, the fracturing of the television audience in the era of online media and streaming services makes it all but impossible that such a feat will ever be repeated.
Highest Nielsen rating for a sitcom
This list has covered a lot of classic television, but no list of sitcom records would be complete without mentioning the show that blew the doors off the entire genre: "I Love Lucy."
In the early days of television, Lucille Ball and Desi Arnaz completely revolutionized the newborn genre, and they were rewarded for it by another new invention: the Nielsen rating system. Created by market analyst Arthur C. Nielsen, these ratings have been used to measure audience share for the entirety of TV history, and are still used to discuss a show's popularity to this day — though in the age of new media, their continued relevance is debatable.
While the exact computation that goes into the Nielsen ratings has changed over the years, it's indisputable that the audience share received by early television programs will never again be matched, and the highest Nielsen rating in history belongs to the second season of "I Love Lucy," which produced an earth-shattering 67.3 rating — meaning that, on average, 67.3% of all American households equipped with a television had that television tuned to "I Love Lucy."
It's a staggering feat that hasn't been repeated since the 1952-1953 TV season and will, under no circumstances, be repeated in the future. Quibble about anything else on this list if you want, so long as you acknowledge that this particular record will stay with "Lucy" for the remainder of recorded time.
Shortest sitcom episodes
The sitcom format that most of us are familiar with involves episodes airing in 30-minute time slots — traditionally 22 minutes of sitcom interspersed with eight minutes of commercials. Occasionally a sitcom will run longer, taking up an hour's worth of airtime or operating under a different format due to an alternative revenue model from standard advertising, but you rarely see sitcoms that are shorter. They do exist, however, and some sitcoms are only a minute long.
In 1998 TV Land, a cable network dedicated to broadcasting classic television episodes and movies, introduced "60 Second Sitcoms" — tiny, standalone mini-shows that appeared in between TV Land's programming and its commercials. The network was brand new, having launched in 1996, and hadn't even sold ad space during its first year — it was defined primarily by the obvious fondness of everyone involved for the halcyon early days of television.
TV Land had already played around with fake satirical advertisements, as well as real ones from decades past, but "60 Second Sitcoms" was the creative peak of this idea, spoofing the same era of television that the network was dedicated to nostalgically promote. Shows in the lineup included "The Gaveltons," which chronicled the adventures of an absurdly litigious nuclear family, and "All's Well," in which every episode ended with a police officer showing up to eat pie. TV Land is recognized by Guinness as having produced the shortest comedy show in history, and we dare somebody to try and break that record.
Longest-running sitcom adaptation
One of the strangest sitcom-related Guinness world records involves a popular show from the Russian Federation, though it has roots in the United States.
In 2009, four years after "Everybody Loves Raymond" had been retired by CBS, a show called "The Voronins" appeared on Russian television. "The Voronins" was, in fact, a Russian adaptation of "Everybody Loves Raymond," to the extent that Phil Rosenthal, the creator of the original series, flew to Russia himself to help with the process (a less-than-smooth collaboration that formed the basis of the 2011 documentary "Exporting Raymond").
What's remarkable, however, is that while "Everybody Loves Raymond" consisted of 210 episodes, "The Voronins" had more than 400, a feat that got it recognized by Guinness in 2017 as the longest-running sitcom adaptation ever made. Of course, the definition of "adaptation" got a bit stretched once the show ran out of "Raymond" content to adapt after its 11th season and started running completely from original material, but that doesn't change the fact that any other program beating this record is, if not impossible, at least supremely unlikely.
Tallest lead actor
"The Voronins" wasn't the only record-breaking product of "Everybody Loves Raymond." The other is Brad Garrett, the actor who played Raymond's brother, Robert, a role for which he won three Emmy Awards for Outstanding Supporting Actor in a Comedy Series.
Beyond his acting abilities (and his skill at poker), Garrett stands out for two reasons: his deep distinctive voice, and his towering height. Standing 6 feet 8 inches tall, he would eventually be recognized by Guinness as history's tallest actor in a leading role. That's not just for sitcoms — though he did play Jackie Gleason in the 2002 CBS miniseries "Gleason" before starring in a Fox sitcom called "'Til Death" from 2006 to 2010 — or even just for television. According to Guinness, Garrett is the tallest leading man in any screen medium, eclipsing movie stars like 6′ 7" James Cromwell (the tallest actor to ever receive an Oscar nomination), 6′ 5" Tim Robbins, and even former professional wrestler Dwayne "The Rock" Johnson (6′ 5") .
Sorry, "A Princess Bride" fans — although Andre the Giant was 7′ 4," he was hardly the lead. Same for Richard Kiel, 7′ 2" but never a leading man. But it does make you wonder: When "Space Jam: A New Legacy" comes out, would that technically qualify LeBron James and his 6'9" frame? It could be argued that he's the leading man of that film — although you might get an argument from Bugs Bunny.
The fact of the matter is that people as tall as Garrett don't usually become leading men, on TV or in the movies — the average male lead in Hollywood stands at about 5′ 9" — so he will probably be recognized as the record-holder for a very, very long time. Or at least, until somebody tells Guinness about Paul Wight, the 7-foot-tall professional wrestler known as the Big Show, who starred in a little-known 2010 film called "Knucklehead" as well as a short-lived Netflix sitcom called "The Big Show Show."