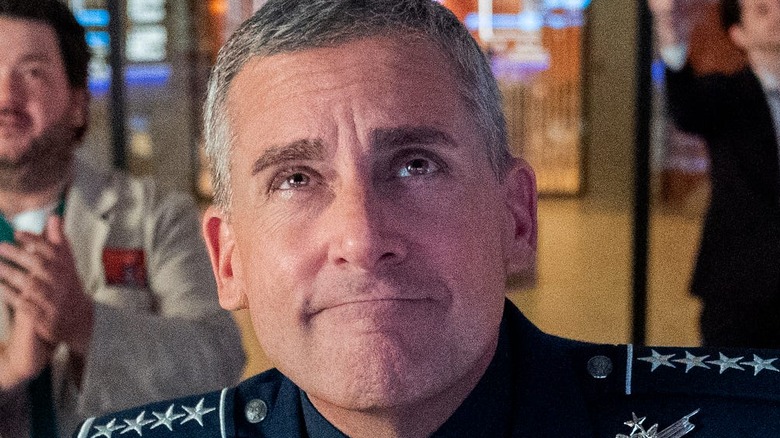 Partly because they're comparatively cheap and easy for studios to crank out, and partly because laughter, by definition, is universally enjoyed, sitcoms are a cornerstone of both the genre and institution of television. Sitcoms tend to ebb and flow in cultural relevance, but every generation seems to have at least one staple, era-defining half-hour show. The 1950s had "I Love Lucy" much in the way the 2000s and early 2010s had "The Office." The 1990s had "Seinfeld" and "Friends." Some folks today will tell you "It's Always Sunny In Philadelphia" is their generation's definitive comedy, although that's an extra-subjective statement.
If we take a look at television's current crop of live action comedies, we see an enhanced scope of representation and a broader diversity of ideas relative to prior decades. Not one of the programs listed below is about a middle-class, nuclear American white family with 2.3 children and a wacky neighbor. The television industrial complex has mercifully given that cliché a vacation.
Let's note that these rankings are determined via Metacritic scores of shows that are not canceled as of this writing. So what we call the "worst" for the purposes of this article is still considered superior to CBS's "Broke," NBC's "Indebted," or Fox's "Outmatched," and a bunch of others that premiered in 2020, were promptly canceled, and got lower Metacritic marks than anything you'll see here.
So, what are the best and worst sitcoms on TV today? Let's get down to business…
Worst #11: Intelligence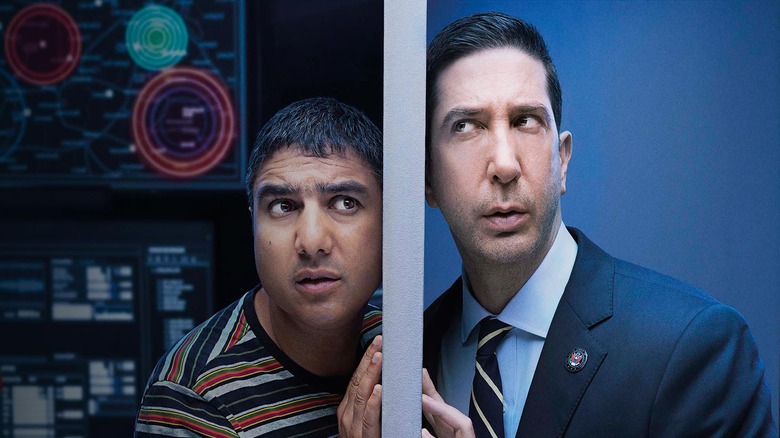 In the minds of the TV-watching public, David Schwimmer is more-or-less permanently linked to the decade he spent playing an awkward, accidentally-charming dweeb on "Friends." So despite the project landing on the "worst" side of this roundup, we approve of Schwimmer occupying a lead role in the spirit of Maxwell Smart. No one can accuse him of doing Ross Gellar again, but he's also not far enough removed from that archetype for it to feel like a distraction or a stunt.
Schwimmer plays obnoxious, uncoordinated, and somehow legendary agent Jerry Bernstein, assigned by the National Security Agency to help out at the Government Communications Headquarters. Evidently he annoys many of his U.K.-based colleagues, while helping out a new pal (Nick Mohammed) with his romantic problems.
Despite the inspired casting and encouraging trailer, "Intelligence" only garners a 54 Metascore for its first season. Hopefully it'll find its footing and inspire better reviews the second time around.
Best #11: Never Have I Ever
Like innumerable other TV stars, Mindy Kaling is going to be known for one thing forever. She's created and/or starred in other successful shows since "The Office" ended in 2013. But just as David Duchovny's always going to be Fox Mulder in the minds of the masses, we'll never mentally disconnect Kaling from Kelly Kapoor. Frankly, we're not sure if we want to.
Nevertheless, co-creator Kaling did not cast herself in any capacity for the raunchy Netflix teen romp "Never Have I Ever." Her lack of a physical presence helps prevent us from thinking about "The Office" and focusing on this largely-unrelated program starring Maitreyi Ramakrishnan as high schooler Devi Vishwakumar. Her sophomore year hijinks include attempting to lose her virginity, enhancing her social standing, and coping with the death of her father. Oddly, there's no mention of her dad's passing in the trailer.
The first season of "Never Have I Ever" made an impressive impact on Netflix during its May 2020 premiere, locked in a respectable 80 Metascore, and hopes to repeat these accolades when the streaming service unleashes its 2nd season in July.
Worst #10: Mr. Mayor
Tina Fey — best known as a mover-and-shaker behind "30 Rock" and "The Unbreakable Kimmy Schmidt" — executive produces two entries on this list of current sitcoms. In a hilarious twist, those two projects land on exact opposite sides of the best/worst spectrum.
"Mr. Mayor" dropped on NBC at the onset of 2021, and received a green light for a second season within three months. Noted for his iconic turn as Sam Malone on "Cheers" and considerably more recent tenure as Michael on "The Good Place," Ted Danson continues the sitcom leg of his career as Los Angeles Mayor Neil Bremer.
From what can be gathered from the trailer, Mayor Bremer is not cut out for public service, and much of the program's humor revolves around his overall lack of fitness for his position. The 53 Metascore bodes poorly for "Mr. Mayor," perhaps suggesting that the nation is not ready to laugh about a dumb business guy who chances his way into political power and causes a bunch of mayhem.
Too soon, Tina Fey and NBC…Too soon.
Best #10: Girls5eva
Meanwhile, Tina Fey also executive produces a program with a favorable Metascore that manages to comment on the same nostalgia for turn of the millennium, TRL-propagated bubblegum pop that it uses to hook its audience. Pretty clever, right?
In the first season of "Girls5eva," rapper Lil Stinker samples the show's eponymous pop group in a hit song, prompting a resurgence of interest in the long-disbanded outfit. This puts the surviving four members in a potentially lucrative but awkward position — they must revisit their oblivious teenage stardom, but thanks to their advanced years and self-awareness, they notice exactly how badly their old bangers have aged. As we can see in the trailer, a tune expressing a generally ambivalent attitude about statutory rape causes particular concern.
"Girls5eva" stars Busy Philipps and real world '90s pop star Sarah Bareilles, and — what are the odds? — its 1st season is not quite the most lauded sitcom about an all-female musical combo on Peacock.
Worst #9: The United States of Al
The most obvious problem with "The United States of Al" is the last letter in the title looks like it could be either an "i" or an "L." Anyone who assumes the former might find themselves wondering why a show about two friends who met on military duty in Afghanistan living together in Ohio is called "The United States of Artificial Intelligence," because that makes no sense.
This Chuck Lorre production stars Adhir Kalyan as Al — with an "L." He's joined by Parker Young, Elizabeth Alderfer, and somehow Dean Norris, a.k.a. Hank from "Breaking Bad." The critical community has not written about "The United States of Al" with great fondness, as reflected by its score in the low 50s on Metacritic. The Rotten Tomatoes reviews indicate that while the show aims to combat anti-Muslim racism via a lovable Afghan main character, it lacks much beyond that agreeable goal. CBS gave "The United States of Al" a big ol' all-American thumbs-up for a second season, so at least it has a chance to rectify its issues.
Best #9: Insecure
On the cusp of its 5th and evidently final season on HBO, "Insecure" has established a legacy as the show that made Issa Rae a celebrity, garnered lots of passionate fans, and inspired plenty of other folks to know "Insecure" exists because their significant others watch it.
Rae plays Issa Dee, who copes with normal late 20something/early 30something coming of age-type issues alongside her circle of pals in Los Angeles. Obviously, "Insecure" is thoroughly informed by the Black American experience, which is pretty great for HBO: the last show they produced about young women coming of age in a big city, a black person only appears in a few episodes out of six seasons, and Lena Dunham's character breaks up with him so he gets back at her by making "Atlanta."
Season 4 of "Insecure" locks in an 80 on Metacritic, which is technically a step down from its height of a 90 Metascore for its 2nd season; meanwhile, the Rotten Tomatoes reviews speak even more warmly about both sets of episodes.
Worst #8: Punky Brewster
By playing the eponymous role in the original run of "Punky Brewster" from 1984 to 1988, Soleil Moon Frye provided definition and validation to a generation of eccentric youths. In other words, she shored up quite a lot of goodwill. Are we going to turn on her now, just because the Peacock's 2021 relaunch of "Punky" hasn't exactly set the world on fire? Of course not. Frye would have to do much, much worse than a 48 on Metacritic for us to say anything mean about her.
Although, if we may be so bold as to offer an observation — whereas 1984's "Punky" is a show about a girl who maintains her optimism and imaginative spirit despite substantial adversity, 2021's "Punky" is about that same character grown up into basically the same quirky single mom we've seen on countless other sitcoms. But then again, someone convinced Freddie Prinze Jr. to take a break from doing voices on "Star Wars" cartoons to play Punky's ex-husband, and you don't see that every day.
Best #8: Ramy
In the modern tradition of city-based, slice-of-life surrealist comedies starring stand-up comics, "Ramy" stands out by fully embracing the heritage and humanity of its titular lead. Ramy — played by Ramy Youssef — is a Muslim, a porn addict, a candy addict, and struggles with a sexual attraction to his cousin. Chances are good that you can relate directly to at least one of those aspects of Ramy's life that we just mentioned, although which one is none of our business.
Mahershala Ali swings into Season 2 as Sheikh Ali Malik, who Ramy hopes can add some direction and meaning to an existence otherwise consumed by low-stakes depravity. Hulu's already given the go-ahead for a 3rd season, and Youssef's efforts on "Ramy" have already earned him a Best Actor Golden Globe. Metacritic supports the positive "Ramy"-related vibes with an 83 score.
Side note: An acquaintance with no prior familiarity with "Ramy" just finished watching the 1st episode of Season 2, and could be overheard saying, "How is it possible that I've been watching the 4th season of 'Handmaid's Tale' but I didn't even know this existed?"
Worst #7: The Crew
Holy jeez, take a look at the Dunkin' iced coffee right up at the forefront of the trailer for Kevin James's Netflix show, "The Crew." That is one big ol' plastic tub of caffeinated, creamed-up sugar water in the middle of the table around which the characters have their conversation. It's pretty blatant product placement, and as a bonus, it's also the site of a glaring continuity error.
Pause the video at 7 seconds; note that we do not see a receipt hanging off the side of the cup. The shot switches over to Jillian Mueller; she says her line, and when the shot returns to James at the 11 second mark, the receipt on the Dunkin' cup faces out towards us, clear as day. So either garage chief Kevin Gibson (James) silently spins around his coffee in a Barry Allen-style split-second for no reason, or those are two separate takes.
After nine seasons of "The King Of Queens," 2009's "Paul Blart: Mall Cop," 2015's "Paul Blart: Mall Cop 2," plus two seasons of "Kevin Can Wait," it feels pretty safe to say Kevin James projects are not necessarily for everyone, and do not tend to resonate with the sorts of folks inclined to become television critics. While "The Crew" notches up a respectable Rotten Tomatoes audience score of B-, its Metascore is a menacing 49.
Best #7: Sex Education
One of the highlights in the post-Scully phase of Gillian Anderson's career, Netflix's "Sex Education" takes a maximalist approach to the all-too familiar concept of horny, awkward teenagers. Anyone who is currently or once was a teenager certainly recalls some degree of horniness and awkwardness associated with that period in their lives. But at Moordale Secondary School, the kids are dangerous sex maniacs who fumble and stammer and cause a commotion that makes everyone around them uncomfortable at all times. Luckily, they have classmate Otis Milburn (Asa Butterfield) around to offer reasonably-priced guidance. Otis is a virgin, but has absorbed significant emotional intelligence from his globally-famous sex therapist mother Jean (Anderson).
Let's say "Sex Education" is kind of like 1999's "American Pie," except it's British, and does not include any of the most cringe-inducing material ever filmed.
The 2nd season appears to improve on the 1st, as they score a respective 83 and 79 on Metacritic. As is the natural progression for an improving show, "Sex Education" is heading into its 3rd season, slated for a 2021 premiere.
Worst #6: Dad Stop Embarrassing Me!
Isn't Jamie Foxx too famous to be doing stuff like this?
We realize it's been a minute since his Oscar-winning turn in 2004's "Ray," and maybe Foxx is not presently the A-lister he was back in the day. But "Dad Stop Embarrassing Me!," scans like the sort of bland, derivative family comedy you would expect from a washed-up mid-level comedian. Foxx still gets cast in major superhero franchises, for cryin' out loud. He's Electro! He was almost Spawn! Why is Jamie Foxx in "Dad Stop Embarrassing Me!"?
Metacritic grades the premiere season of Netflix's "Dad…." with a 49, and the response on Rotten Tomatoes is not much more encouraging. Maybe Foxx and the other talented folks involved should do a new show about actors and television professionals who frequently look silly in public due to the antics of the show they work on. They could call it "Dad Stop Embarrassing Me!, Stop Embarrassing Me!"
Best #6: We Are Lady Parts
In the tradition of 2013's "We Are The Best!" and multiple iterations of "Josie and the Pussycats," Channel 4 and Peacock's "We Are Lady Parts" chronicles scrappy young female musicians and their rock 'n' roll-oriented goings-on.
Lady Parts is an all-Muslim band, and non-traditional creative sensibilities inevitably clash with traditional community expectations; as do the scheduling and priority conflicts, plus stage fright meltdowns that go part and parcel with any musical aspirations. "We Are Lady Parts" pulls in a very solid 84 on Metacritic and a literally solid 100 percent on Rotten Tomatoes.
We can't think of any other TV shows with Muslim women in the cast majority, and frankly, it's high time television gave us a new hit comedy about a rock band. The last one we recall offhand is "Metalocalypse," which was canceled in 2013 (but is coming back as a movie). It might be the case that "We Are Lady Parts" is filling two glaring voids in the television landscape.
Worst #5: Space Force
Netflix's "Space Force" might very well be a victim of inflated expectations.
With "The Office" honchos Steve Carell and Greg Daniels at the top of the cast and crew list, plus an ensemble of names including John Malkovich, Lisa Kudrow, and Ben Schwartz, plus subject matter that aches for parody, a viewer might assume they were about to watch one of the great comedic social commentaries of the ages. "This could be a 'Dr. Strangelove' for the post-2016 years," they might think. Or perhaps they would expect something more like if "The West Wing" had a lovechild with "The Orville," except funny.
Instead, "Space Force" charts a disappointing 49 on Metacritic, and doesn't quite crack the C+ ceiling with its Rotten Tomatoes audience score. Here's hoping Carell and co. iron out the wrinkles for Season 2, because even if the 1st season is a letdown, there's still a chance "Space Force" becomes the version of itself for which plenty of folks once hoped.
Best #5: Back
Unusual or uncomfortable family dynamics provide a basis for entirely too many sitcoms, but "Back" puts a groovy spin on the tried and true trope. What happens when your family is not, in any emotional or biological sense, your family at all?
If we understand the premise of "Back" from the trailers to Season 1 and Season 2, a man named Stephen (David Mitchell) is about to inherit a bar from his newly-deceased father. This expected chain of events faces complications when long-lost foster brother Andrew (Robert Webb) re-enters the picture with vague, possibly sinister motivations. That's a drag for Stephen, but it's worked out pretty well for the pile of critics who've enjoyed "Back" enough to grant it an 85 on Metacritic.
Fans of British comedy are likely aware that "Back" is hardly Webb and Mitchell's first project together. They also co-starred in "Peep Show" from 2003 to 2015, which notably provided Olivia Colman a place to work before she was later crowned Queen in both "The Favourite" and "The Crown."
Worst #4: Sneakerheads
This is a show about obtaining and selling sneakers, which is curious, because you would think a person could do that by browsing eBay all day. Does watching someone browsing eBay sound exciting? We're not sure.
That said, the trailer for "Sneakerheads" — which premiered to generally "meh" reviews and tallied up a 47 on Metacritic in 2020 — indicates a much more kinetic viewing experience than its premise might indicate. In fact, we'd guess the show explains early on why the sneakerheads can't just get all their rare sneakers off the internet, and must embark upon sneaker-seeking quests instead.
Eerily enough, Brian Baumgartner appears in the 2nd "Sneakerheads" episode, which affirms one of our darkest fears — there is no escaping "The Office," Baumgartner's old show. "The Office" will haunt everyone in comedic television and, by extension, all of humankind in perpetuity for all of time. It's so big that no one and nothing can exist beyond the scope of its power…that's what she said.
Best #4: I Hate Suzie
As a major turn-of-the-millennium singing sensation who would later play Rose Tyler, the foundational sidekick of modern-era "Doctor Who," Billie Piper is the only entertainer we can think of who's a legitimate pop star and a certified icon of sci-fi/fantasy television. We wonder if that's why she looks kind of stressed out in the promotional material for her critically lauded Sky Atlantic/HBO Max show, "I Hate Suzie."
Popstardom is stressful. Dealing with "Doctor Who" nerds in some capacity virtually every day is stressful. Decades without a meaningful "off" switch for the constant attention would drive any person loony.
However, Suzie Pickles is an imaginary character created by Piper and "Succession" executive producer Lucy Prebble — so any connection to Piper's real life is at least somewhat coincidental. In "I Hate Suzie," some slimy ne'er-do-well hacks Pickles's phone, and she spends the first season of the program navigating the fallout. Metacritic grants these goings-on an encouraging score of 85, and Sky's locked it in for a second batch of episodes.
Worst #3: Frank of Ireland
With "Fleabag," "The Marvelous Mrs. Maisel," and perhaps even "The Boys," Amazon Prime has developed an impressive track record of critically-acclaimed comedies. But nobody bats 100, right?
Maybe we can attribute the depressing Metacritic score of 46 to a glaring issue at the foundation of "Frank of Ireland." Promotional materials for the show all describe Frank (Brian Gleeson) as an emotionally stunted jerk. Granted, the wildly beloved "It's Always Sunny In Philadelphia" is also about emotionally stunted jerks, but their relatively maladjusted condition serves as the catalyst for comedic situations, rather than the source of comedy itself. The fact that Frank from "Frank of Ireland" kind of sucks as a person isn't really funny in and of itself.
Ironically, for Brian Gleeson's brother and co-star Domhnall, this is the second project he's worked on that's titled after a main character named "Frank." He also appears alongside Michael Fassbender and Maggie Gyllenhaal in 2014's "Frank," which we can't help but point out, Metacritic likes better.
Best #3: Back To Life
With all due respect to "Orange is the New Black" and maybe even "Oz," it's refreshing to see a series about an ex-convict with a ordinary set of problems. The struggles of Miri Matteson (Daisy Haggard) mostly scan like the type of mundane rigmarole to which those of us who haven't been formally charged of any crimes can easily relate. She also contends with returning to normal life following not quite 20 years behind bars, which is a significant culture shock for everyone involved. (Although, if we're watching the trailer correctly, it kind of looks the same way social anxiety feels?)
According to Metacritic's highly optimistic score of 87, folks who check out "Back To Life" tend to walk away feeling very positive about the experience. While the show's only got six episodes in the can and on the air thus far, the BBC's tagged it for a second season.
Worst #2: Brews Brothers
We certainly don't intend to reduce an entire profession to a stereotype. But in our admittedly limited experience, dudes who work in craft breweries are hyper-focused, deadly serious, humorless individuals with impressive facial hair. We can't say for certain why this is so. It could be the case that if beer dudes loosened up, they might be tempted to drink on the job, which would lead to frequent drinking on the job, at which point their productivity would plummet and their livelihoods may suffer a serious blow.
So when Netflix presents us with a show about the nonstop zany hijinks of two brothers who run a brewery, we immediately see a plausibility issue.
Despite this, we know for certain that "Brews Brothers" can't be as bad as its 44 on Metacritic indicates. According to IMDb, Toby Huss guest stars as a character called "Homeless Man" in three episodes. The actor who breathed life into Artie — the Strongest Man In The World — on "The Adventures of Pete and Pete" would never agree to participate in a project unless it had some redeeming value.
Best #2: Better Things
It's been more than three years since the sensible portion of Hollywood collectively washed its hands of Louis C.K. The confirmation of several sexual misconduct allegations led to the demise of just about every project his problematic fingers had come into contact with…except for "Better Things." The program C.K. co-created with Pamela Adlon not only survived his cancellation, but carries on into its 5th season.
How could this be? Well, partly because "Better Things" was always a Adlon joint. The show's star has also been its primary director since the start of season 2. But the FX comedy is also bolstered by top-notch acting, emotional complexity, and a kind of low-key eccentricity, which probably would have kept it on the air even if Louis played the creepy next door neighbor or something along those lines.
We can describe "Better Things" as what it would be like if an old school network sitcom about a single mom struggling to raise multiple children was written for intelligent adults, filmed in a cinematic manner that in no way resembled an old school network sitcom, and allowed its characters to curse. Metacritic gives season 4 a 90, indicating its superiority to almost every other program listed here.
Worst: Call Me Kat
How is a program featuring ex-temporary "Jeopardy!" host and the onetime Blossom Mayim Bialik, in which she owns and operates a cat café, possibly generating such abysmal reviews? Metacritic can only muster up a 41, and Rotten Tomatoes does not paint a much kinder picture.
If we may be so bold as to offer our opinion to the many Fox TV executives reading this article — it's possible viewers are tuning in to see the cats at the cat café, but they're mostly seeing Bialik do a B- American adaptation of a British sitcom from 2009. So if Fox wants Season 2 of "Call Me Kat" to succeed, they should reduce Bialik's role, do the same for the other humans, and refocus the show around the cat characters and their cat issues.
This program should respond to inquiries the audience might generate independently, such as: Are the cats hungry? Who is the toughest cat? Who is the prettiest cat? Do the cats all know that they are all the toughest and the prettiest cats? Can they has a treat?
Give your audience what it wants, Fox.
Best: PEN15
By necessity, children and teenagers on television generally don't behave very much like actual children and teenagers. If they did, the characters wouldn't be charming; they'd be unbearably awkward and disturbing. That's the real reason why "Freaks and Geeks" only lasted one season — it was too accurate.
Fortunately for stars and co-creators Maya Erskine and Anna Konkle, the major networks no longer wield total control over what does and doesn't stay on the air. This leaves them free to unleash their viscerally unsettling, only slightly nightmarish vision of 7th and 8th grade on the masses, who clap and bark like adorable baby seals in appreciation.
Picture "Broad City," make all the characters 12 years old and living around the year 2000, then sprinkle in some "Twin Peaks"-esque ambivalence toward linear reality, and we think you get a general sense of "PEN15." The cast also includes Melora Walters of "Magnolia" fame, while Richard Karn, a.k.a. Al From "Home Improvement," also appears semi-regularly.
Due to COVID-related logistical issues, Season 2 has yet to fully see the light of day. But the first seven episodes score a near-flawless 93 on Metacritic, granting it supreme status among current sitcoms.