Luke Bryan crying? That's one of the powerful images we see in a new preview clip for American Idol's upcoming 19th season.
Every music fan knows how the passion of a talented singer can move one to tears. For Bryan, it looks like just such a vocalist shakes him at some point during the imminent run of the longtime singing competition series. Viewers will just have to tune in next month to see when that point comes.
The American Idol sneak-peek emerged on Tuesday (Jan. 5), as shared on Twitter by fellow judge Lionel Richie. In it, Bryan — not to mention returning host Ryan Seacrest, additional judge Katy Perry and a selection of gifted singers — shows what viewers have to look forward to for Season 19:
As Bryan watches a particularly enthralling performance, his eyes well up with tears. "This is the first time that just someone singing made me cry," the "Knockin' Boots" singer says.
The awestruck reaction is part and parcel of the kind of showmanship American Idol seeks out. As Bryan adds elsewhere in the preview, there's nothing "more exciting than just a raw talent."
Beyond that tender moment, viewers have plenty to look forward to when Luke Bryan and his TV companions come back for American Idol's new season: As pointed out by Country Now, that includes a return to the show's full-fledged production style after the previous season got curtailed by COVID-19 restrictions. Partway through Season 18, performances, host segments and judge commentary all switched over to at-home virtual appearances to help combat the ongoing pandemic.
The new season of American Idol launches on ABC this Valentine's Day, Feb. 14.
American Idol's Biggest Stars, Then + Now: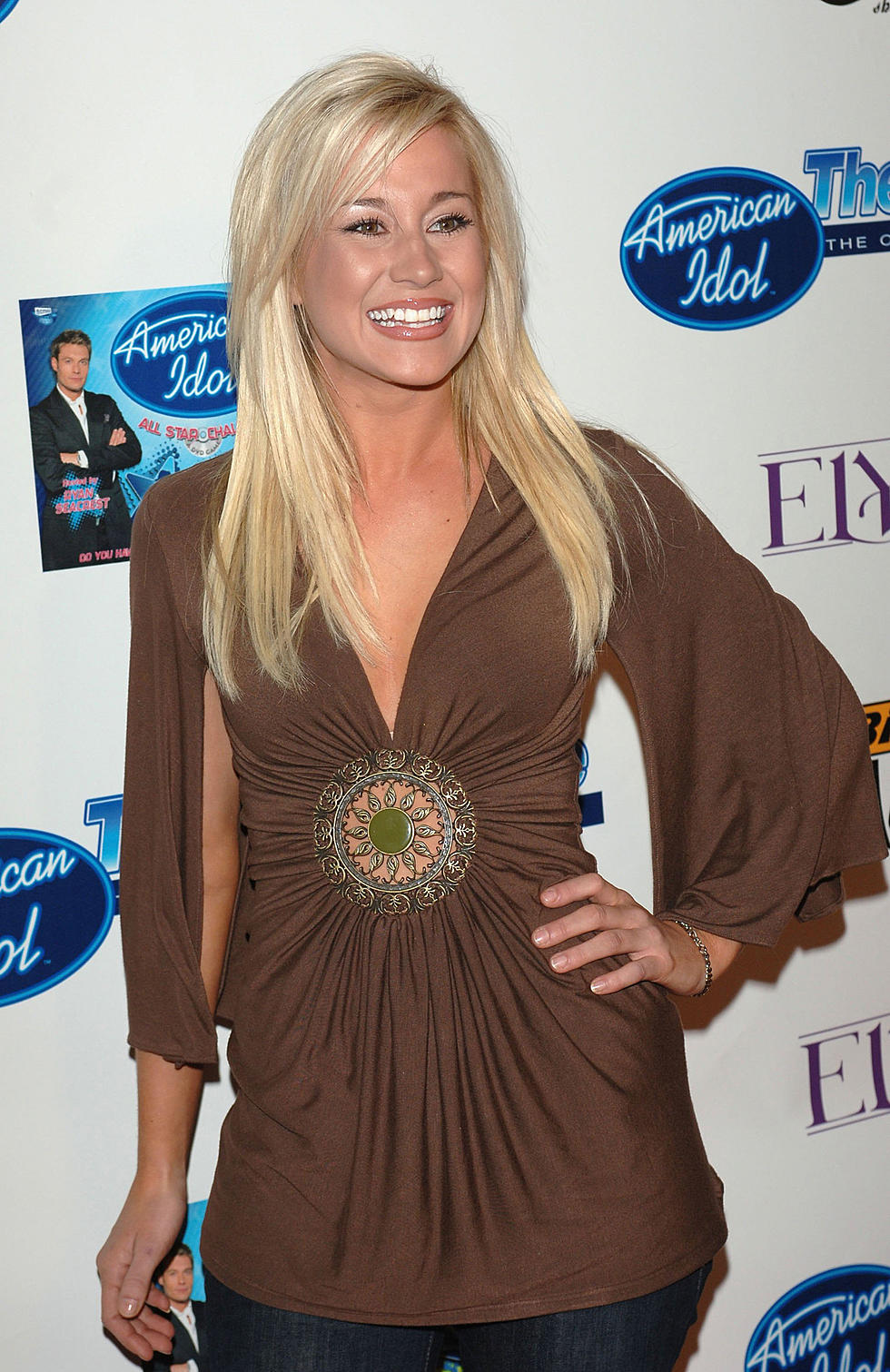 Kellie Pickler rose to fame during the fifth season of Idol and placed sixth. Today she is an actress, TV host and independent recording artist.
When you think of American Idol, chances are, Kelly Clarkson comes to mind. She was a Season One standout after she serenaded the judges with "At Last" by Etta James and Madonna's "Express Yourself" during the audition, She's since become an arena headliner, mother, talk show host, actress and The Voice coach.
Scotty McCreery is one of the most successful American Idol country discoveries. More than 122 million votes were counted during the finale of his season. Today he is releasing music and has seen great radio success with "Five More Minutes" and "This Is It," among other hits.
Underwood started off strong on Season 4 of the show and ended up winning the entire thing. Aside from her multi-platinum sales, string of No. 1 hits and sold-out tours, she has also launched her Calia athletic apparel brand, and Underwood is also a wife and mother of two these days.
Fans may remember Danny Gokey as the third finalist of Idol's Season 8. He has since worked mainly in the Christian music genre and has been nominated for three Grammys.
During Season 16 Barrett quickly became a fan favorite. She has since married her fellow American Idol alum, Cade Foehner. Her single "I Hope" has been steadily climbing the radio charts.
Trent Harmon was the last American Idol winner while the show was still on Fox on Season 15. Harmon signed to Big Machine shortly after winning the show. "There's A Girl" reached the Top 20 at country radio. He has not posted on his Twitter account since July of 2019.
The Texas native moved to Nashville and has dabbled in other genres of music. Harrison will be performing shows throughout 2020, and she's just released a new single, "Make It Easy," from her upcoming album, Chosen Family Tree, which is set for release in June.
Lauren Alaina is steadily becoming a mainstay in country music. After fans heard her audition with Tim and Faith's "Like We Never Loved At All," America fell in love with this Georgia Peach. She's had steady success with country radio and is gearing up to release her Getting Good EP. She also recently competed on Dancing With the Stars and won fourth place.
Phil Stacey finished sixth during Season 6 of American Idol in 2007. He enjoyed a brief stay on a country record label and made "If You Didn't Love Me" into a Top 40 hit but soon after started to devote his time towards Christian music, which he still does today. Stacey's most recent album was Faith in 2011.