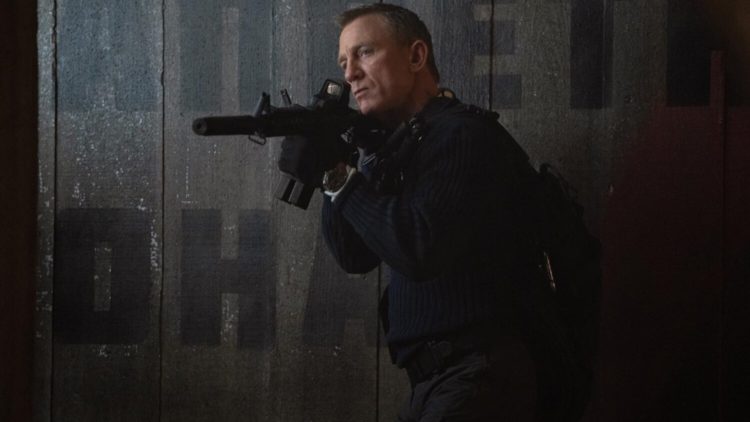 Even with the delays that have plagued the next Bond movie, No Time to Die, it hasn't been established yet who is going to take over for Daniel Craig when he finally hangs his tuxedo up for good. As of right now, Rege-Jean Page is the odds-on favorite apparently, but while he's edging out a few other individuals it's not quite a lock yet, though some are thinking that it should be. The Bridgerton star is likely to be named as the replacement to Craig in the minds of many people, but Tom Hardy, Luke Evans, and a few others still aren't out of the running just yet. There are also schedules to think of and the possibility that whoever does get picked might not be able to sign on at that time simply because they might be engaged in another project since Hardy does have another project coming up in which he'll be starring with Timothy Olyphant. Luke Evans also has another project coming up in the form of a Beauty and the Beast prequel that will see Gastone and LeFou in a story that will show the two before the events of the original movie.
That might be one reason that some folks would think that Page might be able to take this role, but until something is signed and made official it's not time to make an announcement yet. There are plenty of folks that think it might just be a matter of time, and they could be right. Page has already been gaining a great deal of attention for his acting ability, but becoming Bond would be a huge test of whether he can be charming and lethal at the same time. Becoming James Bond isn't something that an actor can do halfway after all, as it requires a certain type of mindset as well as an attitude that might not be natural for every individual, but has to be spot-on to make the movies work. There are plenty who would state that Page could do this with ease, but then so can Tom Hardy, as he's shown a few times in his past projects.
It does feel as though this could be a fierce race all the way to the final decision, and there will be plenty of people paying close attention to each bit of news that comes from this continued discussion. Between Hardy and Page though it does feel as though it would be a tough decision simply because some people might want to see a more traditional Bond character, while others might want to see what someone that is different in appearance might do and how they might make it work. The fact is that there has never been a person of color that has played Bond, nor has there been a woman in the role. Both ideas have been touched upon in the recent past and while it sounds like it could work, the right person would definitely need to be selected. And when I say 'the right person' what I and anyone else should mean is that whoever is picked needs to exemplify the character of James Bond, with every possible quirk being given the kind of attention it needs, no matter how distasteful it might be.
Like it or not, Bond is not a completely woke character, and while he's definitely evolved over time, one of the reasons he's still so popular is that he is still a bit of old school that people love to see. Changing the character up too much is asking for disaster. But if Page or Hardy can take on the role and make it their own then things should be fine and should even out pretty quickly. The legion of Bond fans would likely be divided on who should take the role, but personally, if someone can make it work and bring the type of performance to the role without needing to be a bother about it, then so much the better. Out of the many movies that have been going 'woke' over the past couple of years, Bond is one of those that should probably be left alone, but with Amazon taking over MGM it's likely that things might change, but if so, then hopefully it will be for the better.
As far as who's going to take the role, all that really matters is who CAN take the role and what's going to be done with the franchise now that it's in Amazon's hands. That's another concern that many people have at this time since the fact is that there's no telling if Amazon is going to muck about and find out how badly they can wreck the name of James Bond, or if they're going to respect a franchise and let it work as it's been doing for so long.
About The Author
Tom Foster
Star Wars, Goonies, Game of Thrones, from fantasy to science fiction to the dramatic and silly, Tom is all about the greatest and most insane stories that can be found. Pacific Northwest for life y'all.