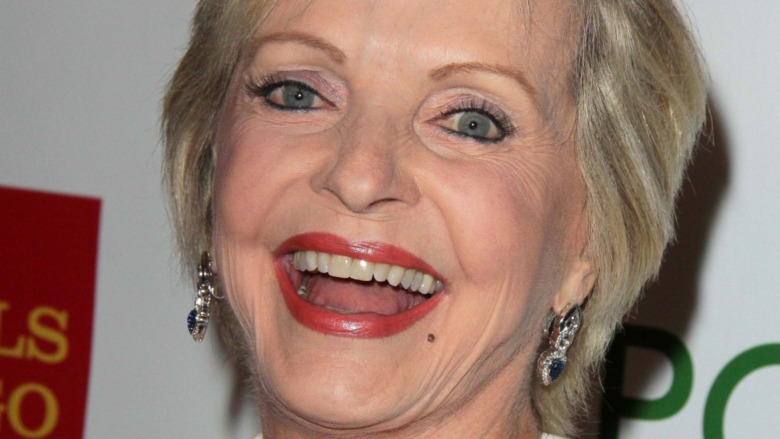 "The Brady Bunch," the Sherwood Schwartz-produced show about two single parents, each with a trio of kids, coming together to form a blended family, was a novel idea for TV at the time (however, the parents were not the first couple on TV to share a bed). The kids' problems were simplistic, but the way the parents helped guide them to find a solution and always do the right thing made them all an inspiration as the ideal family that every viewer wished they were a part of.
"The Brady Bunch" was derided by critics, called everything you could imagine, including "a crime," and canceled after five seasons and 117 episodes. But the show found a second life in syndication, especially with the after-school crowd, and became a cultural phenomenon that continues to this day. It spun off endlessly, in the form of a cartoon, a variety show, a series about Marcia and Jan becoming brides, a Christmas movie, a serious drama, a trio of spoof films, and most recently, a home renovation program to restore the original house's interior to its groovy and rightful origins.
A show that is both of its time and timeless, it will be teaching lessons and warming hearts for generations to come. Sadly, some of the original actors from the series, parts big and small, can no longer revel in the show's enduring success. Here are "The Brady Bunch" actors you may not know have passed away…
Robert Reed as Mike Brady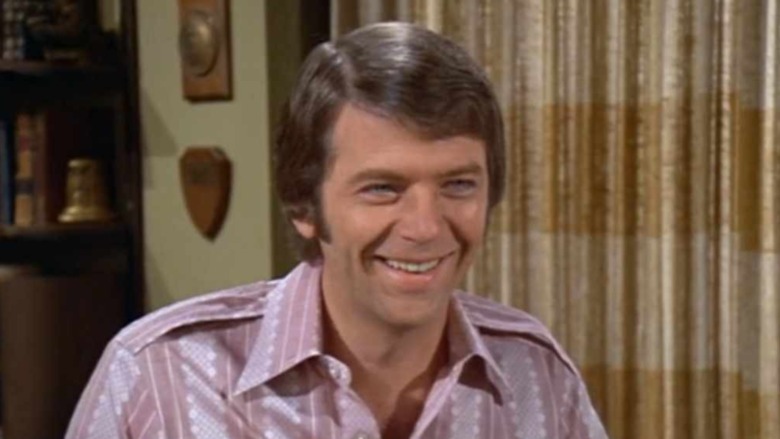 Gene Hackman was on Sherwood Schwartz's wish list for for the Brady patriarch role, but the part ultimately went to Paramount contract player Robert Reed. The architect was played with stern kindness by Reed, but off screen, he felt quite the opposite of kind, telling People Magazine "It was just as inconsequential as can be. To the degree that it serves as a baby-sitter. I'm glad we did it. But I don't want it on my tombstone." The actor studied at the Royal Academy of Dramatic Art in London and wanted to treat all material like it was Shakespeare, including "The Brady Bunch," which "wife" Florence Henderson said "qualified him to be a certified royal pain in the butt!" He clashed often with Schwartz and the crew, and was even written out of what ended up being the show's final episode. While he was sour on the show, he had nothing but love and respect for his castmates, especially the kids, and once took them all on a trip to England. Regardless, he still showed up with a game face for all the reunion projects, including his final bow in the role on the short-lived The Bradys show from 1990.
Reed rendered early television verdicts for four seasons on the Emmy-winning series "The Defenders," playing alongside E.G. Marshall as father-son defensive attorneys. He also made his mark on stage in various Shakespeare productions, and succeeded Robert Redford in Neil Simon's "Barefoot in the Park." While working steadily throughout his entire career and constantly in the public eye, he was able to keep his private life very private, especially as a gay man who contracted AIDS. He died of bowel cancer at age 58, in 1992.
Florence Henderson as Carol Brady
Carol Brady was the quintessential mother and wife, played with ever-radiant sunshine and lively short hairdos by Florence Henderson. In her memoir, Henderson came clean on her secret for success in the role, saying, "Carol Brady came alive in my portrayal because she was the mother I desperately wish we had." Henderson was not the original choice to play Mike Brady's blushing new bride, and at the last minute replaced Joyce Bulifant as the mother to Marcia, Jan and Cindy. The rest is history, as Florence's cheerful and caring Carol constantly ranks as one of TV's greatest moms of all time, although don't think less of her for going out on a "date" with her "son" Barry Williams, as she wasn't at all interested in a "roll in the hay" with Greg.
Henderson's rise to fame started on Broadway in the early 1950s, starring in the title role of "Fanny," followed by acting and singing appearances on TV variety shows. She became a "Today Girl" on the NBC morning news program, and made history as the first woman to guest host on "The Tonight Show." Nothing would top her defining role as Carol, but she kept plenty busy post-"Brady," guest-starring on many game shows, comedies and dramas (10 voyages on The Love Boat alone), churning butter for "Weird Al" Yankovic in his "Amish Paradise" music video, being the spokeswoman for Wesson cooking oil for 22 years, getting real on "The Surreal Life," competing on "Dancing with the Stars," hosting her own talk show and many cooking shows, and even returning to Today for a second round. She left us all wanting more at age 82, in 2016.
Ann B. Davis as Alice Nelson
In the annals of television history, there may be no character more dependable, truthful, loving, helpful and goofy as Alice Nelson, keeper of the Brady household. She came as a package deal with the Brady men when they joined forces with the Martin women to become "The Brady Bunch." That blue apron was filled out to perfection by Ann B. Davis (the "B" stands for "Bradford"), who was quoted as saying, "Alice was an extension of myself. When you're doing a television thing, you don't have too much time for character analysis. So in your mind you build a character that is as much like yourself as you can."
Davis never had any kids of her own (nor knew how to cook), but always remained close with the Brady children actors as they grew into adulthood, and participated in all the show's reunion projects. Davis made a cameo in "The Brady Bunch Movie" as a truck driver named Schultzy, a nod to her Emmy-winning breakout role on "The Bob Cummings Show." While she retreated from the spotlight later in life, devoting more of herself to her church, she was still always happy to strap on the blue apron one more time and whip up smiles as Alice Nelson, even appearing as the dream housekeeper in "Naked Gun 33 ⅓: The Final Insult." She hung up her apron for good in 2014, dying at age 88.
Allan Melvin as Sam "The Butcher" Franklin
Alice's on-again, off-again partner in life and the bowling alley was Sam "The Butcher" Franklin, so renowned a character that he was name checked by the Beastie Boys in their song "Shake Your Rump." Allan Melvin embodied the meat man for eight episodes, doling out lamb chops and bad puns to the Bradys and many other carnivore-crazed customers. Unlike all the other main actors, Melvin never reprised his role for the numerous follow-up series and TV movies that the Bradys gave birth to.
Sam the Butcher wasn't even Melvin's best-known role. He served as Cpl. Steve Henshaw on "The Phil Silvers Show," Sgt. Charley Hacker on "Gomer Pyle: USMC," played numerous parts on "The Andy Griffith Show," and appeared as Archie Bunker's pal Barney Hefner on "All in the Family" and the subsequent series "Archie Bunker's Place." His wife of 64 years, Amalia, noted to the Traverse City Record Eagle, "He was always playing the leads' best friends, best pal, and that's what he was with everybody." On top of the chummy onscreen roles, Melvin was a well-used voice actor, playing Magilla Gorilla and plenty of other parts in Hanna-Barbera cartoons, Bluto in some "Popeye" cartoons, and Electro on "Spider-Man and His Amazing Friends." He died of cancer in 2008 at age 84.
Jack Collins as Mr. Phillips
Mike's boss at the architectural firm looms large in the series, but Mr. Phillips only made three physical appearances in the form of actor Jack Collins, all in Season 2. In each case, they ended up being a conflict of interest between the boss, his employee and his family. In his first appearance, Greg works a side hustle delivering blueprints for the firm, but creates tension all around by losing them. In the second one, Mr. Phillips invites the family to join him on his boat, but tonsillitis strikes Carol and Cindy; in a phone mix-up, Carol mistakenly disparages the boat directly to the boss. All is well in the end, as they have a "groovy day on Mr. Phillips' boat." In his final appearance, the family wants to save a local park that happens to be in the process of being redeveloped by Mike's firm. Mike's caught between home and the office, but finds a solution that satisfies all parties.
Collins was no stranger to playing the man in charge, as one of his larger roles was playing baby food manufacturer Max Brahms for 28 episodes on the short lived 1966-67 series "Occasional Wife." He was also no stranger to playing other men named "Mr. Phillips," having done so for a second time on the Lucille Ball comedy Here's Lucy, ironically in an episode about tonsils. He played the Mayor in the Oscar-winning film "The Towering Inferno," and ended his career moving to "Dallas" for seven episodes. He died in 2005, at age 86.
Jim Backus as Zaccariah T. Brown / Harry Mathews
Brady Bunch creator Sherwood Schwartz's other big hit sitcom was "Gilligan's Island," and one of that show's biggest and funniest personalities was "the millionaire," Thurston Howell the Third, played by Jim Backus. Schwartz recruited him for two memorable guest appearances with the Bradys. Backus first appeared in Season 3 as Zaccariah T. Brown, a Wild West prospector who thinks the Bradys are out to steal his non-existent gold claim, locks them in a ghost town jail and steals their station wagon. He ultimately has a change of heart and sends them on their way to their Grand Canyon vacation. In Season 5, he was more giving than taking as Mike's new boss, Harry Mathews. He gifts Mike with a pool table for a job well done, which turns Bobby into a wunderkind billiards hustler who bilks Mr. Mathews out of 256 packs of gum.
Backus and his distinguished accent spoke volumes in a jam-packed career, which included playing James Dean's father in "Rebel Without a Cause," and voicing the near-sighted, Oscar-winning Mr. Magoo in both theatrical shorts and TV series. Backus died of pneumonia in 1989 due to complications from Parkinson's disease. He was 76 years old.
Natalie Schafer as Penelope Fletcher
While she and her TV husband unfortunately didn't share a "Brady" episode, Natalie Schafer — Thurston Howell's wife Lovey on "Gilligan's Island" — also got a showy role on "The Bunch." She showed up as Penelope Fletcher, a wealthy client of Mike's architectural firm. Oddly enough, Mike's boss, Mr. Mathews, isn't around, so she has to work with Mike instead on her project. That leads to Cindy thinking Ms. Fletcher has come to their home to see her audition to become the next Shirley Temple. Hijinks ensued.
A star of Broadway, film and TV, Schafer often played sophisticated socialites like Mrs. Howell (she took the role in part because the pilot was shot in a place she had never been to — Honolulu). In real life, she was a millionaire, making her money in real estate, and was a generous philanthropist, bequeathing money for a hospital wing upon her death from cancer in 1990. Former "Gilligan" co-star and surrogate daughter Dawn Wells said Schafer always kept her true age a secret, and swam naked every day until she passed at age 90.
C. Lindsay Workman as Bertram Grossman / Schoolteacher / Principal / Mr. Watkins
C. Lindsay Workman (the "C" was for Charles) appeared in four different episodes as four different characters: realtor Bertram Grossman, who is trying to help sell the Brady abode as they sought out a larger dwelling; a schoolteacher judging Peter's magic and other acts for a talent show; a clipboard-aided principal addressing an assembly before Jan's big moment of truth; and school faculty judge Mr. Watkins, who has the tough assignment of picking between Marcia and her fellow student — and pet pity project — Molly as the senior banquet host.
Workman's signature pencil mustache and tortoise shell glasses made him stand out as a TV supporting actor, playing everyman-type roles in a long career that spanned the late 1950s all the way through the early 1990s. Notable recurring ones included Dr. Jim Higgins on "The Donna Reed Show," Reverend Adams on "Here Come the Brides," Doctor Koblin on "Bewitched," Otto Brockmeyer on "Julia," and the Medical Examiner on "Police Woman." As he did on "The Brady Bunch," he was happy to serve multiple roles on "Bonanza," playing six different characters on the classic Western series. In the '80s, he lent his deep voice to several "Garfield" cartoon roles, including the cat's creepy old grandfather. In 1988, after a brief illness, he died at age 88.
Snag Werris as Hardware Man / Store Owner / Mr. Foster / Keystone Cop
Like C. Lindsay Workman, Snag Werris also appeared in four "Brady" episodes in four different roles: a "Hardware Man" who sold the kids glue to fix the broken vase, a "Store Owner" who sells and teaches Peter magic tricks, perturbed restaurant manager Mr. Foster, who sends waitress Alice back to where she belongs — tending to the Bradys — and a "Keystone Cop" who's on the call sheet when the family visits Marathon Studios.
Samuel "Snag" Werris started out in vaudeville and burlesque, and played straight man to Eddie Cantor as a comedic duo. He moved on to writing for radio, hired by Frank Sinatra and Bing Crosby to write for their shows. He then headed to Paramount and rewrote their screenplays, before working on classic '50s television shows like "Cavalcade of Stars," "The Colgate Comedy Hour" and "The Saturday Night Revue." "Cavalcade" is where he met comedian Jackie Gleason, who he would write for off and on in the ensuing decades. He was also an avid magician, which helped in one of his "Brady" roles.
After years of failing health, Werris died in 1987 at the age of 76. He had amassed a large collection of kinescopes of Gleason's shows, including early sketch iterations of "The Honeymooners," some of which had not been seen since their original airing. His family donated these kinescopes to the Museum of Television and Radio (now known as the Paley Center for Media).
Hall of Famers Don Drysdale and Deacon Jones
Baseball Hall of Fame pitcher Don Drysdale compiled three World Series Championships, a Cy Young Award, and 209 wins in his Dodgers career, as well as numerous screen credits. He appeared as himself on "Leave It To Beaver," "The Donna Reed Show," "The Greatest American Hero," and both as an encourager and discourager of a life of baseball for Greg. Forced into early retirement at age 33 (he was the last remaining Brooklyn Dodger on the L.A. team), Drysdale moved up to the broadcasting booth, and died of a heart attack at age 57, while on game assignment in Montreal in 1993.
Hall of Fame defensive end Deacon Jones excelled at putting quarterbacks on their backs, and on the "Bunch," where he showed up at football practice to show the youth a few pointers, he also had Peter's back. Peter's teammates called him a "songbird" and a "sissy" for also being in the glee club, but Jones told the mean kids that plenty of athletes sing, including him. Certainly no sissy, Jones is credited with creating the football term "sack," and died of natural causes in 2013, at age 74.
Musical guest stars Don Ho and Davy Jones
It was only natural that the Bradys crossed paths with legendary Hawaiian singer Don Ho when they washed up on the shores of Waikiki, with Ho even showing Cindy and Bobby a thing or two on the ukulele. Best known for his hit "Tiny Bubbles," Ho also crossed paths with "Batman," "Sanford and Son," "Charlie's Angels," and "The Fall Guy." He died of heart failure in 2007, at age 76.
Daydream believer Marcia gave herself the impossible quest to land the dreamy Davy Jones to perform for her school's prom. As the president of his fan club, she over-promises and is poised to under-deliver, but the "Girl" gets her man in the end. Jones lampooned his own 1971 appearance on the show in the 1995 satire "The Brady Bunch Movie." The former Monkee star continued to tour with his former bandmates and as a solo artist until he died of a heart attack in 2012, at the age of 66.
Ken Berry, Jackie Coogan and more
One Season 5 episode of "The Brady Bunch" acted as a backdoor pilot about new neighbors who adopted three boys of different ethnicities. "F-Troop" and "Mayberry R.F.D." veteran Ken Berry played the father to "Kelly's Kids." The spin-off show never materialized but Berry went on to star as the dopey son in the hugely successful "Carol Burnett" spin-off, "Mama's Family." He passed away in 2018 at the age of 85.
The Bradys' kooky Aunt Jenny, played by Imogene Coca, made one of the more memorable visits to the family home. As a child she was a dead ringer for Jan and didn't actually age gracefully, worrying the middle daughter about her own future looks. Luckily she soothes everyone's fears with her snappy sense of humor — much like Coca did in her career opposite Sid Caesar in "Your Show of Shows," and as the crusty Aunt Edna, who enjoys a dog urine-soaked sandwich and is strapped to the top of the station wagon in "Vacation." She had her last laugh in 2001, at the age of 92.
Very few actors have worked opposite both Charlie Chaplin and Cousin Itt (RIP), but Jackie Coogan did. He starred as a child actor with Chaplin in 1921's "The Kid," and later played Uncle Fester on "The Addams Family" TV show of the '60s. He also played two roles on "The Brady Bunch," one of which was an overzealous driver who got into a fender bender with Carol. Coogan died of a heart attack at age 69 in 1984.
Vincent Price and even more groovy guest stars
E.G. Marshall always brought a stoic and serious look to him in any role he played, including Principal J.P. Randolph, who has the tough task of confronting Marcia in Season 2 about a nasty caption on a doodle of George Washington that may also resemble her teacher. Mike Brady is later called into his office, marking one of several occasions Robert Reed and he had the pleasure of acting opposite each other, including being co-"Defenders" for 132 episodes. Marshall died in 1998, at age 88.
Vincent Price played a villainous archeologist who was overly protective of his Hawaiian cave and none too kind to the Brady boys who stumble upon it. He tried to endlessly scare the trio and eventually tied them up, before ultimately having a change of heart and setting them free. The horror movie legend with the golden voice died of lung cancer at age 82, in 1993.
Marcia Wallace taught Marcia Brady (in the Davy Jones episode), and later Bart Simpson as the voice of Edna Krabappel. In another "Brady" role she helped Jan shop for wigs. "The Bob Newhart Show" star died in 2013, at age 70.
Also dearly departed are Hal Smith (the Kartoon King), Pitt Herbert (Mr. Driscoll ), five of the different pooches who played Brady dog Tiger, and too many other pets and supporting actors to name. You are all missed.