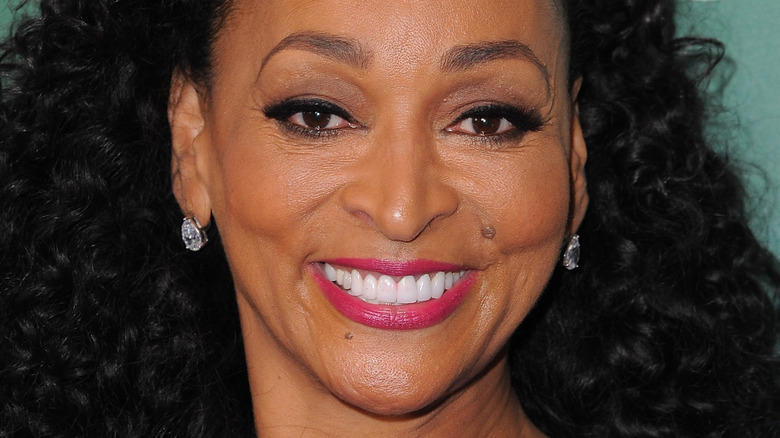 Known for being unapologetically herself on "The Real Housewives of Potomac," Karen Huger has been a staple on the show since it premiered on Bravo in 2016. The American TV personality has starred on the franchise for its entire six seasons, bringing fans along as she relishes her role as a mom of two, maintains her marriage, and gallivants around with fellow costars.
As her Bravo bio states, the self-proclaimed "Grande Dame of Potomac" grew up in Virginia. The Northeast native — who is a "pillar of strength and a force to be reckoned with" — was a student at the University of Virginia, where she graduated and later applied her "entrepreneurial spirit in various beauty, fashion, and lifestyle ventures" throughout her life. Ultimately, Karen's success led to her role on Bravo.
However, it hasn't been all rainbows and butterflies for the brunette beauty. Between tumultuous, bitter arguments with her castmates in addition to money woes, Karen has been at the forefront of a lot of the drama throughout the show's reign. For a complete transformation of Karen's journey through fame and fortune, keep scrolling.
Karen Huger's parents instilled "strong family values" in her from a very young age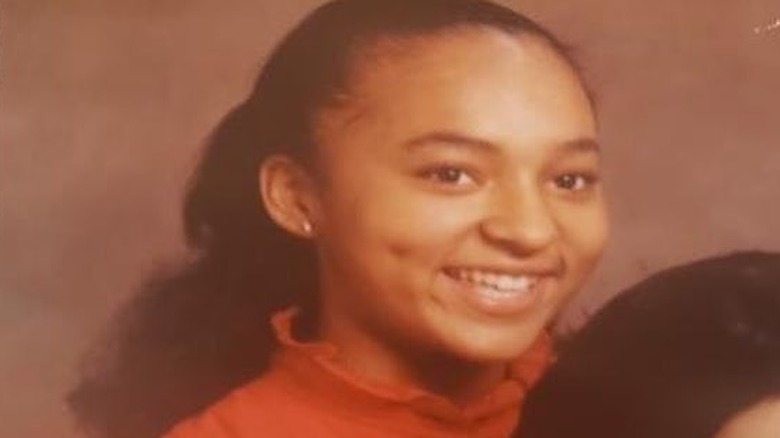 Long before Karen Huger became the "Grande Dame of Potomac," she was born and raised in Virginia "on a large family farm that has been in her family for more than 100 years," per her Bravo bio. The businesswoman — who was born on May 3, 1963 — got a first-hand look at what it takes to be an overachiever as "Karen witnessed her father [Benjamin B. Wooden Jr.] succeeding through hard work and perseverance."
Being a hard worker is clearly in Karen's blood, considering she "took her strong family values and followed her heart, living life to the fullest while achieving many successes," the bio states. It wasn't just her father who had a big impact, though, as Karen has credited her mother, Georgia Raines Wooden, for being the "best" parent as well.
"Today we remember and celebrate you," Karen sweetly penned in the caption of a May 2019 Instagram post. The doting daughter shared a touching throwback photo of her family in honor of Mother's Day. "All that we are is because you taught us, held our hand, wiped our tears, picked us up when we fell, and believed in us each and every step of the way," Karen continued. "You live on in our hearts. We honor and treasure you this day and everyday Mom." Karen's childhood and parents definitely shaped her into the passionate and determined woman she is today.
Karen Huger's love story with Raymond Huger begins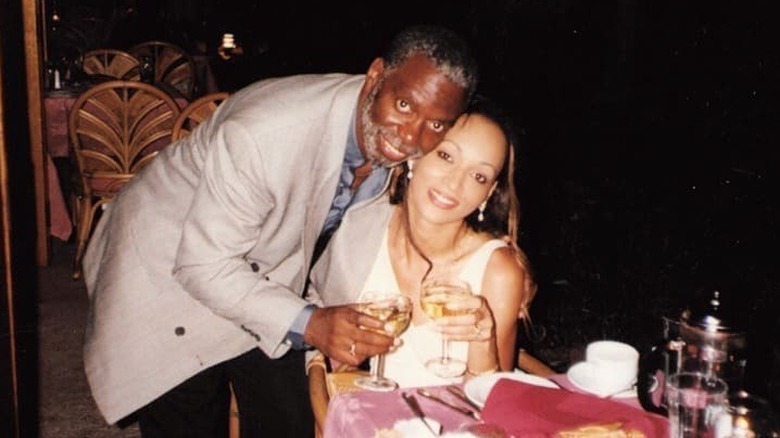 Karen Huger's journey on Bravo started in the late 2010s, but her road to finding romance began decades earlier. The Virginia native met and fell in love with a man named Raymond Huger, an American businessman who studied at Baruch College and Fordham University, according to his LinkedIn. As Bustle reported, Ray was working at IBM Corporation as a Senior Executive when the couple met.
During the first few years of their relationship, the pair focused on growing Ray's technical support services company. After welcoming their son, Brandon, in 1990 (via 2 Paragraphs), the CEO launched Paradigm in 1991. The company, which offers "software and professional consulting services to commercial enterprises and government organizations," according to its website, has earned the entrepreneur a net worth of $40 million, per Celebrity Net Worth.
Karen and Raymond wed on September 7, 1996, and celebrated their nuptials during a romantic honeymoon in Hawaii, per Instagram. As the TV star, who was just 33 years old at the time, once said in an interview with Bravo (via Bustle), she didn't just marry a millionaire, though — she "built" one. "I think if you go out there with the agenda of 'looking for a millionaire,' you may not find him … but you may find the qualities and the necessary tools in place. You just have to nudge him along in the right direction," she proclaimed.
Karen Huger cherishes her role as a mom of two after welcoming daughter Rayvin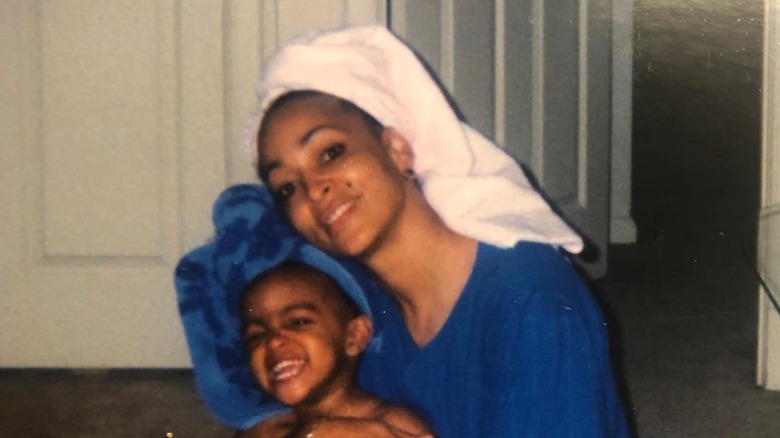 First comes love, then comes marriage, then comes a baby in the baby carriage! While Karen Huger and her spouse, Raymond Huger, mixed up the order of that just a little bit, they did expand their family after walking down the aisle in September 1996. The Bravo star became a mom of two when she gave birth to their daughter, Rayvin Huger, in 1997 (via Instagram).
Karen's children don't appear on "The Real Housewives of Potomac" too often, but she's showcased her love for motherhood countless times on social media. Uploading a throwback photo with her then-toddler son in his school uniform, Karen wrote on Instagram, "First came Brandon! So proud to be your Mom. [Love] You! Time has flown sweetheart. God Bless."
When it comes to Rayvin, Karen's bond with her beloved daughter is just as strong. The fashion designer said her love for her little girl began even before she gave birth to Rayvin. "I'm nine months pregnant, 22 days away from delivery, about to pop and continuing to eat," Karen captioned a throwback pic on Instagram. "Just when I thought my heart couldn't get any bigger, you burst onto the scene and into my heart! So proud of you."
Karen Huger goes from stay-at-home mom to Real Housewife of Potomac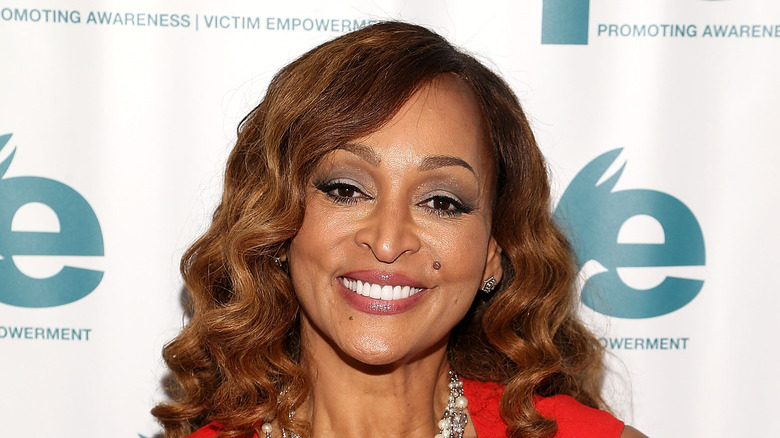 After years of juggling motherhood and marriage, it was Karen Huger's time to shine. The D.C. socialite kicked off her journey as a Bravo star when she was cast on "The Real Housewives of Potomac" along with Gizelle Bryant, Ashley Darby, Robyn Dixon, Karen Huger, Charrisse Jackson-Jordan, and Katie Ros. The show, which premiered in January 2016, is the eighth installment of the Bravo franchise, per Real Housewives Fandom.
At the time "RHOP" hit the air, Karen revealed how thrilled she was to share both the "ups and downs" on TV. "Owning my Life! What a ride? Twist and turns, ups and downs, and a praying mom. Just look at what he has done! Still I stand!" she wrote on Instagram. In the years since "RHOP" entered the franchise, it's "become a global phenomenon that drives cultural conversation while consistently breaking ratings' records," network Executive Vice President Shari Levine said in a press release (via iRealHousewives).
But what drives all that success? Well, of course, the drama, and Karen has been in her fair share of squabbles throughout her time on the series. Whether she's getting involved with costars Candiace Dillard and Monique Samuels' arguments (via People) or bickering with Gizelle Bryant and Charrisse Jackson-Jordan (via Bravo YouTube), Karen hasn't been afraid to butt in or speak up on something she doesn't agree with. Hence, "unapologetically herself!"
Karen Huger's money woes are exposed amid husband Ray's tax debt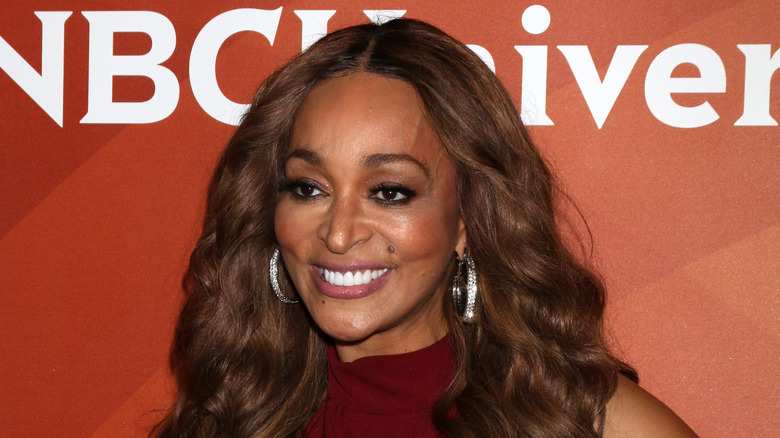 The "Real Housewives" franchise typically flaunts the lives of the rich and famous, with the ladies showing off their enviable spending habits during luxurious vacations and getaways abroad. That certainly is the case for Karen Huger and her fellow costars, but the University of Virginia graduate endured a handful of struggles in the last few years. Amid her time on "The Real Housewives of Potomac," fans got a look inside Karen's money woes.
In July 2017, The Washington Post reported that Karen's husband, Ray Huger, owed "nearly $1.5 million in back-due federal taxes" and that his company, Paradigm Solutions, owed "more than $3 million," per public records. The drama became a huge storyline for Karen in Season 3, as many of the castmates assumed their money struggles were the reason the couple put their Potomac, Maryland, mansion on the market. At the time, Karen and Ray sold their home for $1.685 million — but it came at a loss of nearly $1 million as they listed the property for $2.5 million, per People.
Fortunately, the duo's money woes have since been settled. Though there are no reports confirming exactly when Ray was relieved of his debt, Karen told People in March 2018 that he "came out on a good side." She elaborated, "The good news is we're great. I can't tell you everything, but I'm very proud of him. He's a great businessman."
Karen Huger turns struggle into success and is doing better than ever today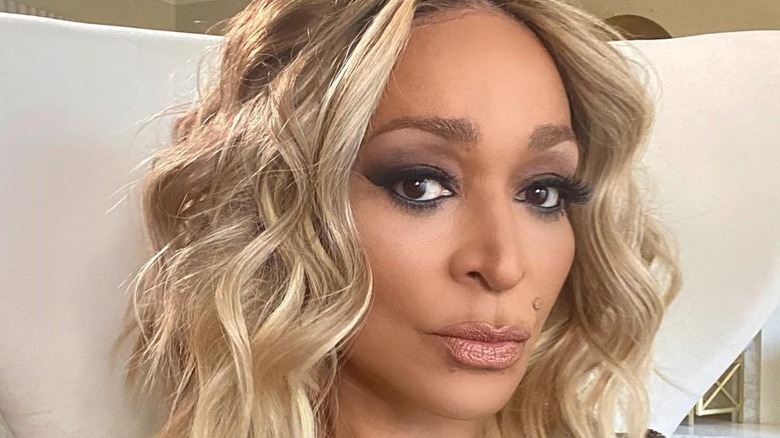 Through the highs and lows of life, Karen Huger has held her head high. Since her husband Ray Huger's tax scandal, the TV personality has overcome the struggles, launching her very own fragrance line called La' Dame! in 2019. The perfume, which is described as "intriguing, intoxicating, and irresistible" on its website, has been a success and is sold in major retailers like Bloomingdales, HSN, and QVC.
In addition to her exciting business venture, Karen and her spouse officially returned to Potomac, Maryland, in 2020. As Bravo reported, the couple moved from the Great Falls home they were living in following their money struggles, becoming Potomac residents once again when they purchased a beautiful brick mansion. "The grande dame has returned to claim her territory," Karen proclaimed.
Now that she's rebuilding her life in Potomac, Karen is focusing on her "RHOP" gig, her decades-long marriage with her spouse, and her role as a mom of two kids. Reflecting on her journey in March 2021, Karen said after thinking about all the wonderful blessings in her life, Ray, Brandon, and Rayvin will always be at the top of her list. "Family is everything. My reason to push through," she captioned a pic family photo on Instagram. "Your LOVE fuels my every move."