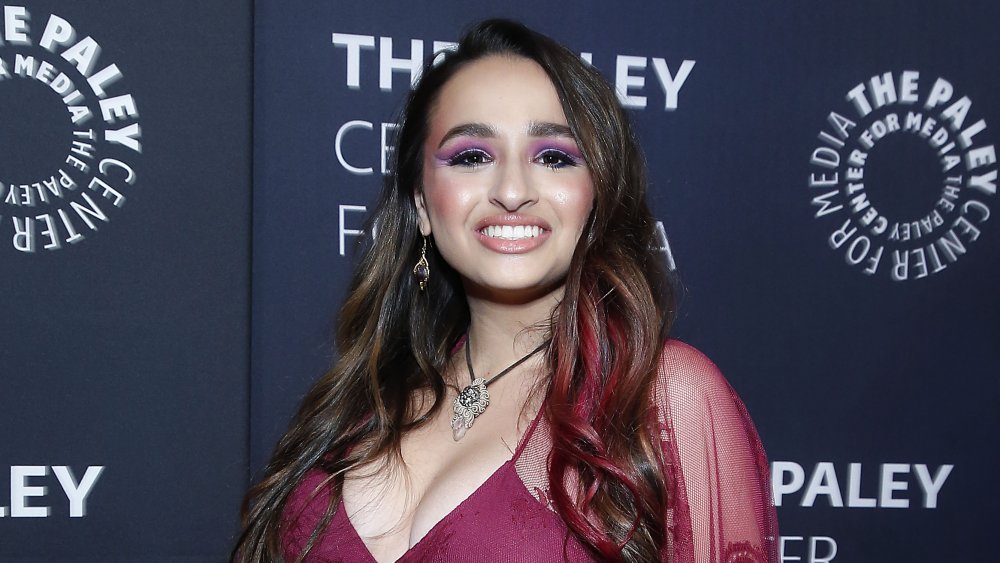 What TLC stars are unrecognizable today? Over the years, the channel has featured some of reality television's most iconic public figures, outrageous shows, and insane transformations. From shows like My 600-lb Life, to Say Yes to the Dress, to Little People, Big World, it seems like TLC really does have a show for everyone.
Not only have the programs on TLC given audiences years of entertainment, but they've also shown how families, contestants, and individuals have evolved and changed on screen. For example, the sextuplets of Jon and Kate Plus 8 are now well into their teens, the Duggar family has grown even larger, and the child contestants featured on Toddlers & Tiaras are now driving. Where did all that time go?
To that end, have you ever wondered what the stars of TLC look like today? Did Kate Gosselin even change her haircut? And did the stars of My 600-lb Life maintain their weight losses? Without further ado, here are the TLC stars that are unrecognizable today.
TLC's Kate Gosselin grew out her "Karen" hair and is unrecognizable today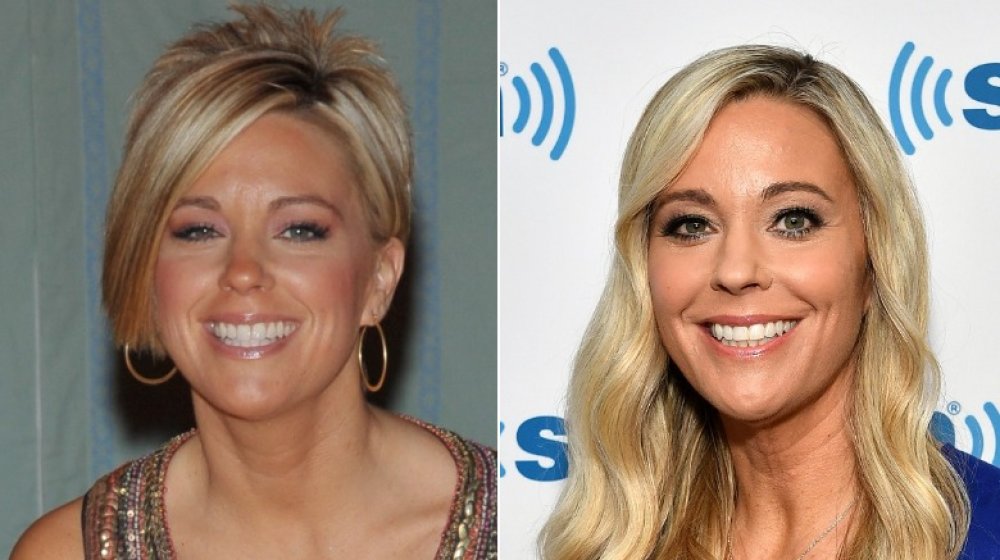 The OG TV mother of eight, with one set of twins and one set of sextuplets, is none other than Kate Gosselin. Along with her husband, Gosselin made her way into the homes of TLC fans in 2007, and quickly became the subject of viewers' praise and criticism due to both her parenting style and her "snipping" relationship with Jon Gosselin.
From the start, Gosselin's asymmetrical pixie cut became a part of her brand. In fact, she told Entertainment Weekly in 2009 that her iconic cut was an extension of her attitude. "Everybody wants it," she proclaimed.
Fast forward to today, and Gosselin has raised eight kids, divorced her husband, and grown out her iconic "Karen" haircut. She's almost unrecognizable from her early reality show days! Additionally, Kate Gosselin's dramatic transformation continued when she returned to the screen with long locks, this time as the star of her own TLC spin-off Kate Plus Date, a show dedicated to her dating life. She continues to share updates on her life and family on social media, as well as on her website.
Jessa Seewald (formerly Duggar) from TLC blossomed
The Duggar family found fame when their TLC show 19 Kids and Counting premiered in 2008. Jessa Seewald (née Jessa Duggar) was only 16 at the time, though she took to television arguably well. But despite the success of the series, 19 Kids and Counting was canceled in 2015 — after the public learned that Josh Duggar inappropriately touched underaged girls, including Jessa, according to The Kelly File.
But Jessa didn't let the difficult revelations ruin her life; instead, she continued to grow into the person she is today. She's married to her husband Ben Seewald, and is the mother of three children. Of course, Jessa and her husband plan to continue growing their family, revealing to People that they hope to adopt one day. Still, Jessa is unrecognizable today, compared to the teen she once was!
Jessa is still very much in the public eye, thanks to her TLC spin-off show Counting On, which all but replaced 19 Kids and Counting after its cancellation. She's also active on social media, and often posts updates on Instagram and YouTube about her life, marriage, and children.
TLC's Jeremy Roloff is all grown up, and he's unrecognizable
Jeremy Roloff, like other TLC teens, grew up on screen on his family's show, Little People, Big World. Documenting the lives of his parents, Matt and Amy Roloff, who both have dwarfism, the series showed the daily challenges the family faced. It also featured Jeremy's twin brother Zach Roloff, who, like his parents, was born with dwarfism.
For many seasons, Jeremy was an integral part of the show. Viewers even watched as he fell in love with Audrey Botti, and formulated his plans to propose to her. Then, over 2 million people tuned in to watch Jeremy and Audrey's wedding during the Season 8 finale, making it one of the show's most watched episodes (via The Wrap).
In 2018, Jeremy — who's unrecognizable today — announced that he, his wife, and his daughter were leaving the show. "A year ago I made the decision that this season would be our last," he explained in an Instagram post. "We will still be supporting the family as they carry the #LPBW torch onward." The couple has since launched a blog and a podcast, and they've published a book as well.
TLC star Tiffany Barker dropped over 250 pounds
At 28 years old, Tiffany Barker weighed over 600 pounds. Her story was documented on My 600-lb Life, which started in a pretty dark place. "I'm at the point where I can't even get out of bed on my own," she said during her episode's introduction.
While Tiffany had a rough journey ahead of her at the start, by the end of the show, she'd lost 258 pounds, 76 of which had come off since her gastric bypass surgery. And since her initial transformative experience, Tiffany has continued to share her weight loss progress with the public, often posting photos of her high-protein diet on Instagram. Tiffany also posts cute selfies that show off her slimmed-down physique, and gives her followers insights into her personal life
However, it's not always sunshine and roses for Tiffany, as she's had to remind people that just because they watched her episode doesn't mean they know everything about her. She also revealed that she and her boyfriend Aaron, who was featured on her My 600-lb Life journey, ended their relationship.
Mama June Shannon from TLC became unrecognizable in front of our eyes
June "Mama June" Shannon quickly made a name for herself on Toddlers & Tiaras. Her daughter Alana Thompson, who went by the moniker of Honey Boo Boo, was a standout on the show. However, so was her mother, who gained notoriety due to her quirks and sometimes questionable judgment. The mother-daughter duo went on to star in their own TLC spin-off show Here Comes Honey Boo Boo, which documented the family's life after pageantry from 2012 until 2014.
Since then, Mama June has continued to stay in the spotlight. She received unprecedented attention when she dropped 300 pounds as a result of gastric sleeve surgery, and revealed her new figure. "It's kind of crazy," she told People of her transformation. "A lot of people don't recognize who I am until I talk." That prompted yet another TLC spin-off show, Mama June: From Not to Hot. Mama June has undergone a seriously stunning transformation!
Despite her cleaned up image, Mama June again made headlines when she was arrested for drug possession in 2019, as noted by People. She has since confirmed her sobriety on social media.
TLC's Amber Rachdi became a social media star who's unrecognizable today
Of all of the people to star on My 600-lb Life, Amber Rachdi stands out. Before appearing on the show, she'd been struggling with her weight for years. At 5 years old, she weighed 150 pounds, and by age 16, she relied on a wheelchair. By the time the cameras started rolling, Amber was 23 years old and weighed 657 pounds. "When you let fear control your life, you end up at a place that's worse than what you were trying to avoid," she said.
Fortunately, Amber was able to turn her life around, and by the end of her televised weight loss journey, she was under 400 pounds. Amber has continued to document her weight loss on her social media, where she shares updates and even gym selfies. "I drag my a** and whine about going to the gym but I have never once regretted going after the fact," she wrote in an Instagram post. No wonder she's unrecognizable today!
Finally, Amber revealed in 2016 that she got engaged in a tweet, but she keeps her love life on the down-low on social media.
Jana Duggar from TLC is still single, and she looks totally different today
Jana Duggar made her television debut in 2004 in 14 Children and Pregnant Again, before rising to fame in the TLC show 19 Kids and Counting. One of the oldest siblings, Jana grew up on television, and watched as her parents had more and more children. She also watched several of her younger siblings get married and start their own families. But Jana, unlike many of her brothers and sisters, doesn't have a partner — here's the real reason Jana Duggar is still single.
After 19 Kids and Counting was canceled (via ABC News), Jana returned to TLC in the spin-off show Counting On. There she's a series stand-out, particularly because of her singlehood. "Sometimes it can get tiring," she told Us Weekly, about being asked about it. "I'm not that worried. Yes, I long to be married, one day I think that will come." She added that she's making the most of the single life, staying busy and open-minded.
Jana, who's unrecognizable today, also shares her life with fans on Instagram. Fans can see her enjoying summer days, making lasting memories, and promoting her show.
TLC It Girl Isabella Barrett turned her Toddlers & Tiaras success into a goldmine
Toddlers & Tiaras was known for its pint-sized divas, but few made a lasting impression quite like Isabella Barrett. Despite her success as a pageant star, she quickly became known for her "kitty cat fight" with a 3-year-old pageant contestant, calling her a cruel name after she wore a Julia Roberts/Pretty Woman inspired costume. The scandal left a mark on her Toddlers & Tiaras fame, but Isabella's family didn't let that stop her from achieving success.
After her run on the reality show, Isabella capitalized on her fame by selling jewelry and lip gloss to young girls. She even dabbled in the pop music scene, and released a song entitled "LOL."
Now Isabella is now all grown up, and she's unrecognizable today. Of course, she still uses her platform to promote her modeling pursuits. Plus, she has several partnerships on Instagram, and has appeared on the show Next Big Thing NYC.
TLC trailblazer Jazz Jennings is all grown up, and is unrecognizable today
Jazz Jennings entered the spotlight in 2007, when she became one of the youngest transgender girls to publicly come out at 6 years old. She revealed to Barbara Walters on 20/20 that she always knew she was a girl, despite being assigned male at birth. Fortunately, Jazz's parents quickly expressed their support for their daughter's transition. "I'm going to be there for her, always," her mom said.
Jennings is now a young woman, and has starred in the TLC show I am Jazz since 2015, which documents her everyday life. For curious fans, the show has also included details about her gender confirmation surgery. "Finally undergoing bottom surgery has allowed me to confidently flourish in my new body and dismantle any remaining gender dysphoria," she told The New York Times. "For the first time, my body fully reflected my soul — how I felt on the inside."
Jennings has been an open book on Instagram, sharing everything including her scars, which she calls her battle wounds. "We're all beautiful and unique and we just have to learn to embrace that," she wrote in the caption.
Honey Boo Boo from TLC is an unrecognizable normal teen girl
Six-year-old Alana "Honey Boo Boo" Thompson made a splash on Toddlers & Tiaras with her bold personality. Known as the "diva beauty queen," viewers met Alana back in 2012. "The other girls must be crazy if they think they're gonna beat me, Honey Boo Boo child," she proclaimed. "I'm a superstar because I do pageants."
Alana quickly became one to watch, thanks to her undeniable energy and sassy demeanor. Her charisma eventually landed her and her family a TLC spin-off show, Here Comes Honey Boo Boo. The notorious series premiered in 2012, and instantly was met with a chorus of negative criticism. It was eventually canceled in 2014, as noted by TMZ, resulting in far less screen time for the famous Honey Boo Boo.
Alana re-appeared in 2019 when she was a contestant on Dancing With the Stars: Juniors, this time at age 14. A far more mature young lady than previously seen, Alana admitted she was nervous but eventually pulled through due to family support. Chances are we haven't seen the last of Honey Boo Boo!
TLC kids Cara and Mady Gosselin from Jon and Kate Plus 8 have seriously grown up
Cara and Mady Gosselin were just 7-year-old twins when Jon and Kate Plus 8 premiered on TLC in 2007. Unfortunately, their parents were publicly criticized for both their relationship and their parenting, and ultimately got divorced (via People).
Unlike their mom, who has reveled in fame, the Gosselin twins didn't lean heavily into the attention that their childhoods brought them. "College feels like a place to blend in, and I feel like we haven't really had much of a chance to [do that]," Mady shared in an episode of Kate Plus Date. "I don't want everyone to know my name and my business." She added that she and Cara aren't super attached, either, and that they chose not to go to the same college.
While Mady doesn't want everyone to know her every move, she's active on social media, and has hundreds of thousands of followers on her Instagram page. Cara, on the other hand, is more private than her sister, as she does not have a public social media presence. But one thing Cara and Mady do have in common is that they're unrecognizable today!
TLC child model Taralyn Eschberger is unrecognizable today
Another breakout star from Toddlers & Tiaras, Taralyn Eschberger, was the red-headed beauty who dominated the competition. She was on the show from 2009 until 2011, and was also seen in Little Miss Perfect, another pageant reality show. Taralyn racked up an impressive amount of titles during her tenure on the stage, including the Swimwear Modeling title in 2010 and the Child Model of the Year title in 2010.
Taralyn's mother, Traci Eschberger, told Fox and Friends that her daughter's success wasn't planned; they'd stumbled into pageantry, and although she'd never imagined putting makeup or a fake tan on her child, the tiny pageant queen took a liking to it. The mother-daughter duo also revealed that the family had spent about $100,000 on pageant costs.
But despite the successes that Taralyn achieved as a child, she went on to have a relatively normal adolescence, and is unrecognizable today. In 2020, a Facebook post updated her fans about her life post-pageantry. The big news? She's apparently old enough to drive, and officially has her license.
TLC's Melissa Morris completely transformed her life
What happened to Melissa Morris from My 600-lb Life? At the beginning of her weight-loss journey on TLC, she weighed 653 pounds, and was only 31 years old. "It's not like I set out to be the world's biggest lady," she shared during the introduction to her episode of My 600-lb Life. "It just happened."
Fortunately, Melissa worked hard to shed pounds from the get-go, which qualified her for weight-loss surgery. She dropped even more weight after that, which rendered her unrecognizable from her peak size. Fast-forward to today, and Melissa is the mother of three kids — a dream come true for her — according to a post on her Instagram page. She's also blogged about her transformative experience. "Remember weight gain doesn't happen overnight, and neither do long-term changes," she wrote. "Concentrate on making one change at a time, and reward yourself for your progress, and before you know it you will be going where you want to be."
Josiah Duggar from TLC became a dad and is unrecognizable today
The eighth child of Jim Bob and Michelle Duggar, Josiah Duggar was introduced to fans of 19 Kids and Counting as a playful kid. However, his teenage years and early adult life were a bit dramatic. The reason? According to the Duggar family Facebook page, his first courtship with Marjorie Jackson ended in a breakup rather than a marriage — something almost unheard of in the Duggar house.
Josiah went on to court Lauren Swanson the following year, which ended in marriage, but even then he broke a family courtship rule: he was active on social media before he became engaged.
Sadly, it wasn't long into his marriage that Josiah suffered heartbreak, as his wife's first pregnancy ended in a miscarriage. Despite the hardship, however, Josiah and Lauren revealed seven months later that she was pregnant again on their joint Instagram account. "As we rejoice of the life of our second sweet baby, we also remember…our other sweet baby, Asa, in heaven," they wrote in the caption. The couple welcomed their daughter, Bella, in November of 2019 (via Us Weekly).