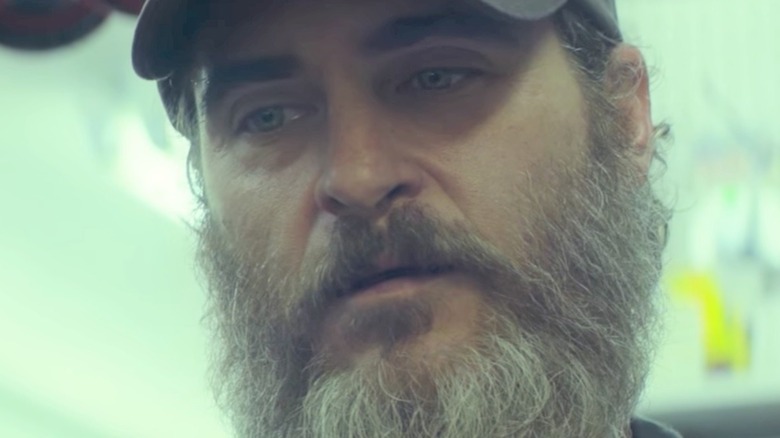 Free two-day shipping is great and all, but for movie lovers, the true allure of an Amazon Prime membership is the content offered by the company's streaming service, Prime Video. Anyone who subscribes to a Prime membership has access to all kinds of movies and TV shows, some of which you can't see anywhere else.
And as far as thrillers are concerned, Prime has a pretty great selection that gets better just about every month. You can stream everything from crime capers to classic tales of psychological suspense, or you can find something new and bizarre that you've never heard of before — stuff that's dark and disconcerting. Whether you're a thriller veteran or just looking to dip your toes into the genre, you just might find your next flick here.
Updated on July 16, 2021: Amazon Prime has an ever-evolving catalogue of films and shows, and we've updated this list to reflect the best thrillers currently offered by the streaming service. These picks will have you on the edge of your seat, and once you've been through them all, keep checking back each month to see what new thrills Prime Video has to offer.
Fight Club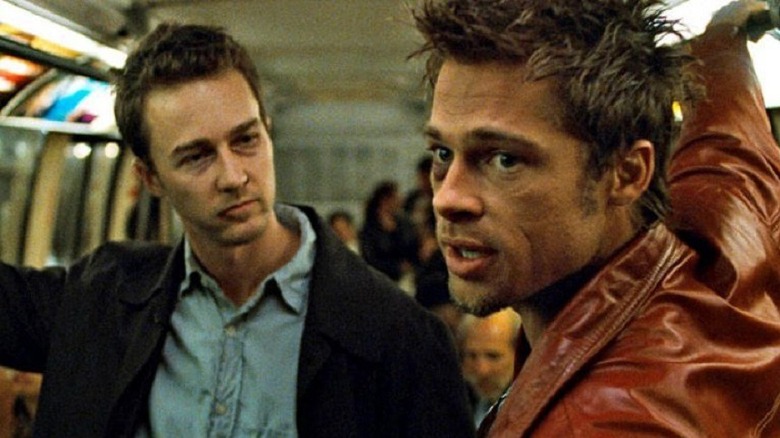 We're going to have to break an important rule to discuss one of the best thrillers on Amazon Prime. When we talk about "Fight Club," we're talking about one of the most quotable, critically controversial, and culturally significant films of its time. The plot finds a disillusioned white-collar worker who meets the dynamic, volatile Tyler Durden and is inspired to start a "fight club" where he can take out his aggression. However, this dark hobby soon becomes something truly dangerous. The film has got everything you could want in a thriller — violence, intrigue, counterculture, psychological breakdowns, and one of the most iconic twists in the history of filming. It's so much more than the story of dudes beating each other to a pulp.
Starring: Brad Pitt, Edward Norton, Helena Bonham Carter

Director: David Fincher

Year: 1999

Runtime: 139 minutes

Rating: R
The Boondock Saints
"The Boondock Saints" lived up to the original hype of its unique script, but it took a convoluted path to get there. In fact, its success looks unlike what anyone involved might've expected. Critics hated it upon release, possibly in part because that release was rife with controversy and studio politics and was limited to just a few theaters. Nonetheless, the film went on to gross an impressive deal in video sales, and it's a cult favorite among audiences.
The film has earned its place in pop culture due to actors like Norman Reedus and Willem Dafoe. Plus, it has a compelling story that weaves together themes of family and justice as a pair of twin brothers become vigilantes and fight Russian mobsters, all while fleeing the dogged pursuit of an FBI agent.
Starring: Willem Dafoe, Sean Patrick Flanery, Norman Reedus

Director: Troy Duffy

Year: 1999

Runtime: 108 minutes

Rating: R
Take Shelter
How can you shelter yourself and those you love from an impending storm when the storm might not be raging in the sky above but in your own DNA? The story of "Take Shelter" follows a young husband and father who begins having a series of foreboding and increasingly real visions, but he isn't sure whether they're signaling danger from a coming storm or from himself. Making matters even worse, he feels compelled to question his own sanity when these things start happening since his mother was a paranoid schizophrenic whose symptoms came on when she was about his age. In other words, our protagonist is left without knowing who to trust as the danger closes in.
Starring: Michael Shannon, Jessica Chastain, Shea Whigham

Director: Jeff Nichols

Year: 2011

Runtime: 121 minutes

Rating: R
A Taxi Driver
South Korean cinema is responsible for some of the best films you've never seen, and this is especially true in regards to thrillers. It was hard to miss when "Parasite" broke all kinds of records at the 2020 Academy Awards, becoming the first non-English-language film to win "Best Picture" and sweeping the ceremony with no fewer than four awards. But South Korean film has been doing amazing things for a long time.
"A Taxi Driver" is a great example, and the movie shares a leading actor, Song Kang-ho, with "Parasite!" It's the riveting, emotionally resonant real-life story of a Seoul taxi driver who unwittingly becomes entangled in the events of the 1980 Gwangju Uprising, an event that involved protesters, martial law, and 2,000 deaths.
Starring: Song Kang-ho, Thomas Kretschmann, Yoo Hae-jin

Director: Jang Hoon

Year: 2017

Runtime: 137 minutes

Rating: Not Rated
Climax
Gaspar Noé is responsible for some of the most disturbing films you can find, typically marrying erotic themes with psychological and body horror, vibrant and saturated lighting, and storylines that make you feel like you're going insane alongside the characters. "Climax," just like it sounds, takes that reputation to new heights.
The film takes place at a remote, abandoned dance academy and involves several dubious, volatile members of a cutthroat dance troupe who unknowingly ingest sangria spiked with LSD. Chaos ensues as paranoia and mistrust rise in the group … along with their hallucinations.
Starring: Sofia Boutella, Souheila Yacoub, Romain Guillermic

Director: Gaspar Noé

Year: 2018

Runtime: 96 minutes

Rating: R
The Hunter
The premise of "The Hunter" sits right on the line between myth and reality, making it a film that grabs your attention early on and refuses to let go. The "myth" part revolves around the debated existence of the Tasmanian tiger, or thylacine, now thought to be extinct. As for the plot, a mercenary is hired by a military biotech company to find the elusive animal in Tasmania, collect "samples" of the DNA, and kill all the others. He quickly discovers that failure is not an option and that he might be competing with other contractors … not just for his prize but for his life.
Starring: Willem Dafoe, Frances O'Connor, Sam Neill

Director: Daniel Nettheim

Year: 2011

Runtime: 101 minutes

Rating: R
Unbreakable
M. Night Shyamalan has made a name for himself in the thriller genre that's both legendary and infamous, depending on who you ask. But regardless of your opinion on the director himself, "Unbreakable" is a truly spectacular film. It's a story of modern, understated superheroes that pays homage to classic comic book characters. Bruce Willis can't fly or level buildings, but he rarely gets a scratch, even after a horrific train accident, and he can easily lift multiple times his own body weight.
Less sensational and more brooding than a mainstream superhero film, "Unbreakable" develops both its hero and his physically fragile ally/mentor to cultivate a complex relationship that pays off with a truly iconic ending.
Starring: Bruce Willis, Samuel L. Jackson, Robin Wright

Director: M. Night Shyamalan

Year: 2000

Runtime: 106 minutes

Rating: PG-13
Burning
While "Parasite" was the first South Korean film to receive Oscar recognition (and so much more), "Burning" had made strides in the right direction the year prior. Though it wasn't ultimately selected as a contender for Best Foreign Language Film, it was the first from South Korea to make the nine-film shortlist for the category.
And it's easy to see why. The plot follows a love triangle between three young people, one that might be headed in a very dark direction. The performances are gritty and gripping, and the tension is impeccably crafted. You'll feel uneasy the whole way through, and that's by design. There's desire and jealousy, suspicion, and delusion — but the wait for this kindling to start burning is excruciatingly, captivatingly slow.
Starring: Yoo Ah-in, Steven Yeun, Jeon Jong-seo

Director: Lee Chang-dong

Year: 2018

Runtime: 148 minutes

Rating: Not Rated
I See You
The thriller genre is interesting because it can encompass so many other film styles. There are political thrillers, sci-fi thrillers, crime thrillers, and historical thrillers, among many others. The best ones have some element of psychological unrest to them, perhaps even verging on horror. "I See You" is one of those uniquely unsettling pieces, a stalker-meets-poltergeist terror that takes your worst nightmare and plants it right outside your suburban door, complete with creepy masks, child abductions, and all sorts of mysterious events that just might be supernatural.
Starring: Helen Hunt, Jon Tenney, Owen Teague

Director: Adam Randall

Year: 2019

Runtime: 96 minutes

Rating: R
The Ghost and the Darkness
We know instinctively that we aren't as safe in the wilderness as we are at home. But that's just because predators in the wild live their lives with very different motivations for ours. If they're threatened or hungry, they might eat us. It's just how nature works, simply a matter of survival rather than ill will.
At least, that's what we would like to believe until we watch cult favorite films like "The Ghost and The Darkness," which depicts the real-life-inspired story of a malicious, almost supernaturally driven pair of lions in Kenya who terrorize a group of construction workers and kill just for the sake of killing. It gets so bad that two hunters are brought in to pick these big cats off, but it's a task that just might be impossible.
Starring: Michael Douglas, Val Kilmer, Tom Wilkinson

Director: Stephen Hopkins

Year: 1996

Runtime: 109 minutes

Rating: R
You Were Never Really Here
If you don't have a strong stomach and mind, you might want to "not really be here" for "You Were Never Really Here," which gives us an uncompromising look at harsh topics like human trafficking and PTSD. The plot follows a guy named Joe, a deeply troubled man who's hired to rescue kidnapped girls by any means necessary. But when Joe is hired to save the abducted daughter of a New York senator, he finds himself drawn into a bloody, tangled conspiracy. Buoyed by Joaquin Phoenix's leading performance, "You Were Never Really Here" is a white-knuckle rescue ride with a gripping psychological twist.
Starring: Joaquin Phoenix, Judith Roberts, Ekaterina Samsonov

Director: Lynne Ramsay

Year: 2017

Runtime: 89 minutes

Rating: R
Frailty
The directorial debut of the late Bill Paxton, "Frailty" centers around the relationship between two brothers and their father, a religious fanatic whose bizarre beliefs lead him on a "demon-killing" quest (at least, as he sees it) that really amounts to the story of a serial killer. But what's interesting about this film is that it mediates the narrative through familial relationships. There are plenty of crazy serial killer stories out there, but they're rarely told through the eyes of their children. It's all the more disturbing this way.
Starring: Bill Paxton, Matthew McConaughey, Powers Boothe

Director: Bill Paxton

Year: 2001

Runtime: 99 minutes

Rating: R
The Usual Suspects
Certain movies are required viewing regardless of genre, and "The Usual Suspects" is one of those films — a movie that fits a variety of designations and delivers on every one of them. It's a thriller, a crime film, even a bit of a comedy. The neo-noir story benefits from having a questionable narrator, as the story of a massacre is told in a convoluted manner by a con man being subjected to interrogation. The story structure and narration only make it that much more titillating as we figure out what really happened behind a heist gone horribly wrong.
Starring: Kevin Spacey, Gabriel Byrne, Benicio del Toro

Director: Bryan Singer

Year: 1995

Runtime: 106 minutes

Rating: R
Vivarium
There's a fine line between thrilling and just plain uncomfortable, and "Vivarium" basically plays jump rope with that line. The film takes the innate desire of the restless soul to escape the humdrum suburban life and multiplies the intensity until you feel like you're getting cabin fever just watching it.
As for the plot, young lovers Tom and Gemma are searching for a home, but when they visit a cookie-cutter neighborhood, they suddenly find themselves unable to escape. Things get even creepier when a "kid" shows up on their doorstep, with instructions that if they care for the boy, they'll be released. Watching a couple find themselves trapped in an infinite subdivision of identical houses and forced to raise a humanoid monster as their child … well, it's not for everyone, but that's part of the unique thrill that both impressed and alienated critics and audiences.
Starring: Imogen Poots, Jesse Eisenberg, Jonathan Aris

Director: Lorcan Finnegan

Year: 2020

Runtime: 98 minutes
The Girl With The Dragon Tattoo
A somber neo-noir with a daunting runtime, "The Girl With The Dragon Tattoo" is all the more impressive for how expertly it holds the viewer's attention through every twist and turn. Rooney Mara and Daniel Craig join forces to solve a disappearance that occurred 40 years ago, bringing their own unique skill sets and personal traumas to the table to solve a mystery, deliver justice, and take everyone watching on a wild ride.
Starring: Rooney Mara, Daniel Craig, Christopher Plummer

Director: David Fincher

Year: 2011

Runtime: 158 minutes

Rating: R