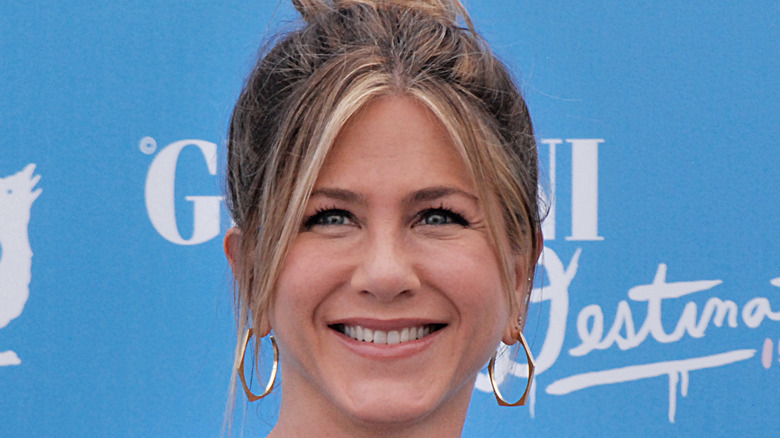 For almost all types of comedians — comic actor, stand-up, or improviser — the universal, all-encompassing dream is to be selected to join the cast of "Saturday Night Live," American television's premiere and longest-lasting sketch showcase. The weekly, 90-minute, late-night program has provided exposure and a place to play for dozens of talented comedians who went on to be huge TV and movie stars, including Will Ferrell, Tina Fey, Bill Murray, Kristen Wiig, Eddie Murphy, Amy Poehler, Mike Myers, Dan Aykroyd, Adam Sandler, Bill Hader, and Kenan Thompson. "SNL" is such an institution that it's also a major career moment for celebrities of most any field when they get to be one of the show's guest hosts, starring in one or more episodes of sketches and silliness.
But for a variety of reasons, many well-known stars passed on the opportunity. Here are the celebrities who said "no thanks" to being a cast member or host on "Saturday Night Live."
The idea of SNL terrifies Julia Roberts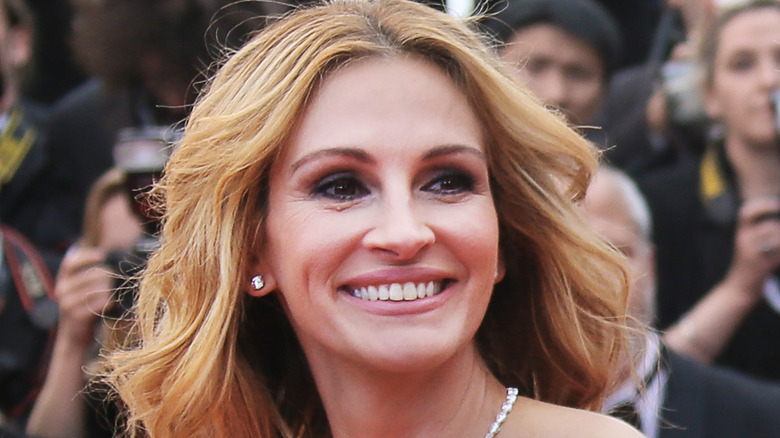 Ever since her back-to-back breakout performances as doomed diabetic Shelby in "Steel Magnolias" in 1989 and winsome sex worker Vivian Ward in 1990's "Pretty Woman," Julia Roberts has ruled over the Hollywood A-list and enjoyed an unprecedented 30-year run as America's unofficial sweetheart. She's done almost everything an actor can do, too — thrillers like "Sleeping with the Enemy," fantasy like "Hook," the musical "Everyone Says I Love You," a slow-burn prestige TV drama ("Homecoming"), tons of romantic comedies, and the inspirational "Erin Brockovich," which won Roberts an Academy Award.
There's pretty much just one befitting career milestone that has eluded the star of "Mirror Mirror" and "Money Monster" — guest-hosting at least one episode of "Saturday Night Live." Without actually confirming whether or not she's been asked to appear on the show, Roberts told EW Radio (via Entertainment Weekly) in 2017 that she's "too scared" to do the live show. "I mean, I would do it with Alec," she added, meaning frequent host and guest performer Alec Baldwin. "Wouldn't that be fun?"
Amy Sedaris was content not being on SNL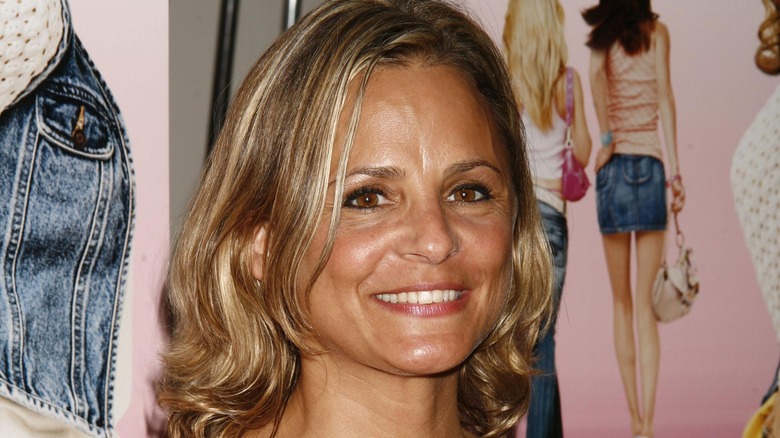 Over the last two decades or so, Amy Sedaris has proven herself to be one of the funniest and most comedically original people working in show business. She co-created and starred as the proudly and shockingly degenerate, 47-year-old high school freshman, Jerri Blank, on the Comedy Central cult classic, "Strangers With Candy," and also starred on "At Home with Amy Sedaris," her own darkly comic parody of home improvement shows for TruTV, which is based on her two bestselling humor books. This is to say nothing of her appearances in "Elf" and "Unbreakable Kimmy Schmidt," and voicing Princess Carolyn on "BoJack Horseman." One major comedy place where Sedaris has been conspicuously absent: "Saturday Night Live."
According to Broadway World, an unsatisfied Janeane Garofalo left "SNL" in 1995, the middle of her one and only season with the show. Chief producer Lorne Michaels looked to replace her with another young and edgy comedian, and summoned Sedaris. "I met with Lorne Michaels, but at the time we were doing our play 'One Woman Shoe,' and it was everything I wanted," Sedaris later told writer David Rakoff, referring to the comic stage work she wrote with her brother, popular humorist David Sedaris. "Maybe even three years earlier it would have been great, but at that point it was like, 'Oh, it's too late,'" she added.
Johnny Knoxville took Jackass to MTV instead of SNL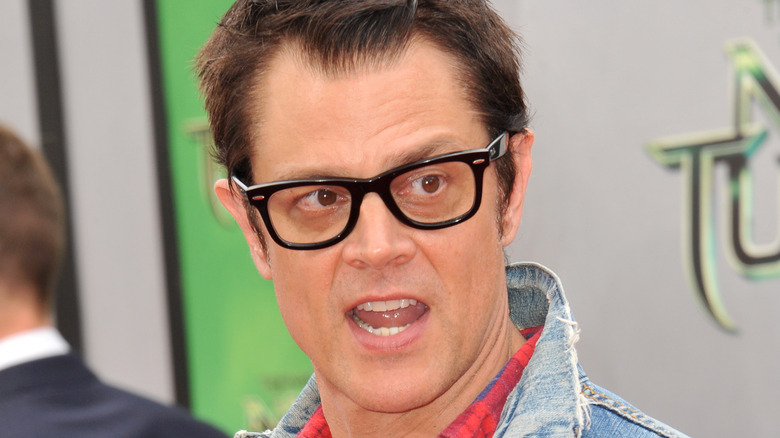 In the late '90s, according to Maxim, struggling actor Johnny Knoxville pitched an article to skateboarding magazine Big Brother, in which he would try out painful self-defense equipment on himself. Editor Jeff Tremaine approved it, and had Knoxville film the experience of being assaulted with pepper spray and a stun gun, and then included it on a Big Brother-branded video.
Around the same time, skateboarder Bam Margera released videos of himself and his friends doing wild pranks and stunts, and Tremaine connected that group with Knoxville and other like-minded Big Brother contributors. Altogether, the collective self-produced a pilot featuring themselves performing ill-advised activities on camera and pitched it to several outlets, including "Saturday Night Live," which offered Knoxville and company a weekly spot on the series. The collective passed, however, and aired their show on MTV instead, where it ran under the name "Jackass."
Knoxville also passed on the chance to break free of his ensemble and be a cast member on "Saturday Night Live." As he later told The Washington Times, "It was at the point where I either say yes to my friends, where we had all the control, or yes to 'Saturday Night Live,' where none of my friends were really going to be there and I had no control."
Jennifer Aniston chose Friends over being on SNL with a friend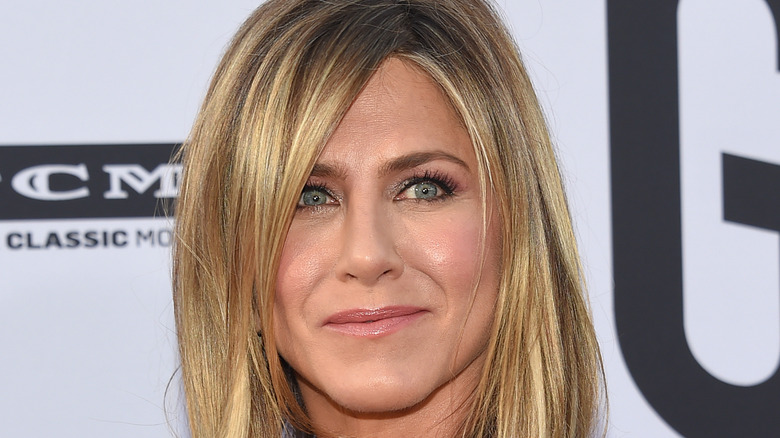 While Jennifer Aniston did star on a Saturday night network sketch comedy show — the short-lived "The Edge" on Fox — she almost got the chance to be on another more high-profile comedy series right around the same time: "Saturday Night Live."
"We wanted Aniston to be on the show with us," Adam Sandler said of his "Just Go With It" co-star on "The Oprah Winfrey Show" in 2011. While he was a cast member in the early '90s, he recalled Aniston, an old friend, coming in to the "SNL" offices for a meeting with producer Lorne Michaels. "I was like, 'Wow, I'm gonna be working with Aniston,'" Sandler recalled thinking, before learning that she turned down Michaels' offer — which came from a meeting, not even an audition, as she later confirmed on "The Howard Stern Show."
Aniston explained to Stern, "I didn't think I would like that environment," before recalling how she'd told Michaels that she felt "women need to be treated better here." She added, "It was such a boys' club," but also poked fun at her younger self: "I was such a young twit … You're just not the brightest when you're in your early 20s. I didn't lecture him, I was just saying … if I was to do this, what I would hope it to be."
Around this time, Aniston was gearing up to be in the cast of a different NBC show — a sitcom about friends called "Friends" — and she made her choice.
If Bonnie Hunt couldn't improvise, she didn't want to be on SNL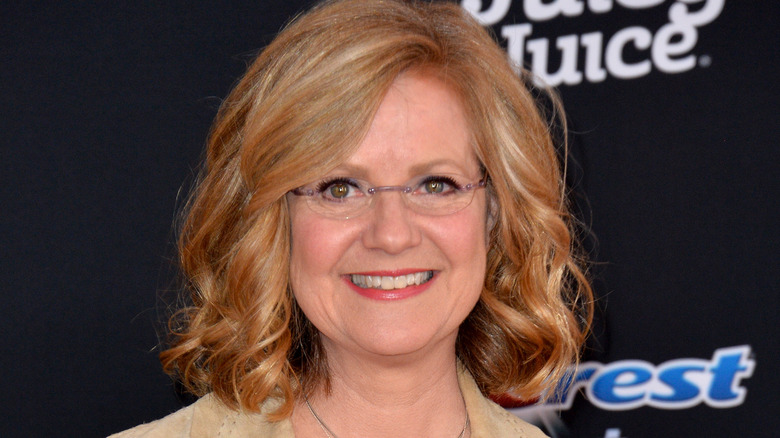 Years before she voiced characters in multiple Pixar movies ("Monsters, Inc.", "Cars," "A Bug's Life"), or had her own daytime talk show, or starred on the ABC sitcom she created, "Life with Bonnie," in which she played a daytime talk show host, Bonnie Hunt was a comic actor who honed her skills in Chicago's thriving funny theater scene, becoming one of the Second City troupe's most popular and visible performers, according to the Los Angeles Times. Second City had long been a stepping stone to "SNL" — Chris Farley, Aidy Bryant, and Julia Louis-Dreyfus are on a long list of comedians who took that path — and so when the late-night show came to Chicago looking for new talent in the late '80s, the spotlight shined on Hunt.
Her gifts and skills for improvisational comedy got her noticed by Lorne Michaels, and her love of being funny on the fly is what prompted her to turn down Michaels' offer to join "Saturday Night Live." As she told the Los Angeles Times, "I asked, 'If there's an end of a scene that doesn't feel like it's working, can you improvise?' And he said, 'Absolutely not.'" Hunt also wasn't impressed with the show's gender-based track record at the time. "It didn't seem like women's careers were really launched on that show," she explained.
Andy Dick didn't think he had the goods to do SNL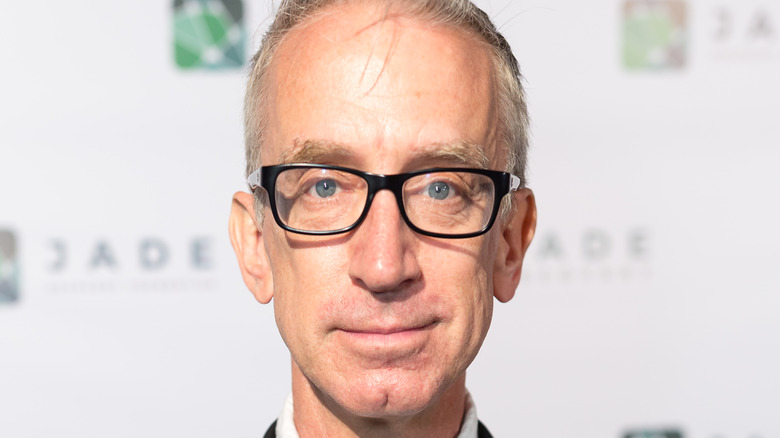 In the mid-1990s, Andy Dick ranked among comedy's cool kids. Alongside future stars Ben Stiller, Bob Odenkirk, and Janeane Garofalo, he was a cast member on Fox's "The Ben Stiller Show," a cult classic sketch comedy series that won an Emmy for its writing, but which Fox canceled after airing 13 episodes, because it was the least-watched show on broadcast TV during the 1992-93 season. Two years later, Dick resurfaced in another acclaimed ensemble, playing office buffoon Matthew on the workplace sitcom, "NewsRadio," with the likes of Phil Hartman and "Kids in the Hall" star Dave Foley.
But Dick might not have been cast on "NewsRadio" had he taken another job that was on the table: cast member on "Saturday Night Live." He later told LaughSpin (via Vulture), "I said no because I had just come off 'The Ben Stiller Show,' but the truth of the matter is I was afraid I would not be able to do a few characters every week. I didn't have the confidence that I do now." Dick also had some apprehension about performing live, explaining, "For 'The Ben Stiller Show' we shot every single scene like a short film. So if I felt we needed to, we can just start again. You can't do that on 'Saturday Night Live.'"
Catherine O'Hara quit SNL before she appeared on SNL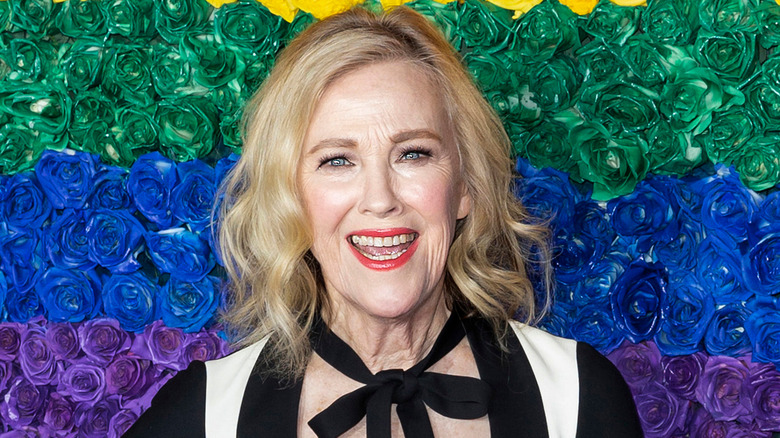 Concurrent to the rise of "Saturday Night Live" as a force for hard-hitting, late-night comedy in the United States, "Second City Television" (or "SCTV") was blowing up in Canada. And just like how the early years of "SNL" helped launch the careers of the likes of Bill Murray and Chevy Chase, "SCTV" made stars out of cast members such as Rick Moranis, Catherine O'Hara, and her future Schitt's Creek co-star, Eugene Levy.
The series went on hiatus for most of 1979 and 1980, during which time O'Hara joined the cast of "Saturday Night Live." However, she never made it to the air, quitting after about a week and a half. "Maybe two," she told the Toronto Star. "Before the season started. They were just getting rolling. I hung out with some nice people, tried to come up with some ideas, but I never really felt involved." Then O'Hara received word that "SCTV" was set to re-enter production, and she told "SNL" brass that she had to go back. "I said I'd made a huge mistake," she explained. "I'm not proud of that. I felt stupid doing it. But I had to come home."
"SNL" producers also tried to recruit "SCTV" star John Candy. According to "Saturday Night" by Doug Hill and Jeff Weingrad, Candy "was mortified at being caught in the middle" of a battle between the two shows, and stayed on "SCTV." He did, however, host "SNL" in 1983.
Orlando Bloom's insecurities held him back from hosting SNL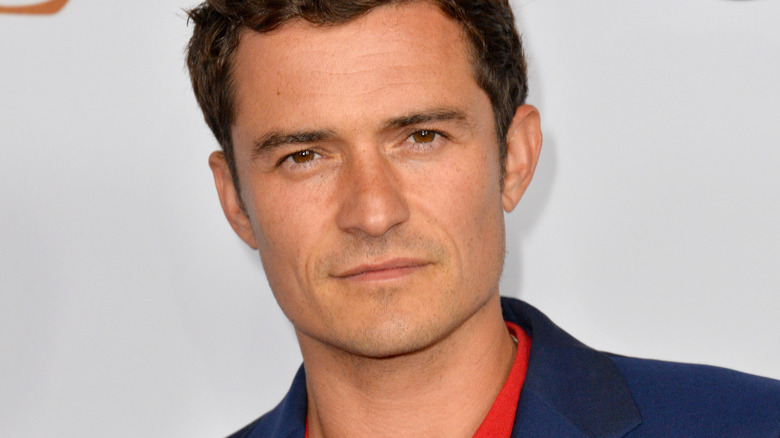 Throughout the first decade of the 2000s, Orlando Bloom was just about the hottest actor in Hollywood. He played a young, crushable heartthrob in two billion-dollar franchises — arrow-slinging warrior elf Legolas in "The Lord of the Rings" trilogy, and gentleman pirate Will Turner in several "Pirates of the Caribbean" movies. Logically, "Saturday Night Live" producers tried to get in on the Orlando Bloom fame train, and according to the actor, he was offered the chance to host at the peak of his success. But he said no.
"I was really insecure at the time," Bloom later said on "The Howard Stern Show" (via Entertainment Weekly), blaming his rejection in part on the gig coming during "that window of time where I couldn't even think straight and see the wood through the trees," adding that he "didn't have perspective." Bloom also mentioned that his dyslexia was a factor, as "SNL" is produced in such a quick period that cast members and hosts can't memorize all their lines and instead rely on cue cards. Bloom agreed that his difficulty processing written text may have negatively impacted his ability to read the cue cards and perform comedy.
That said, Bloom would host "SNL" nowadays "in a heartbeat," telling Stern, "I'd love to."
Mindy Kaling couldn't get out of her contract on The Office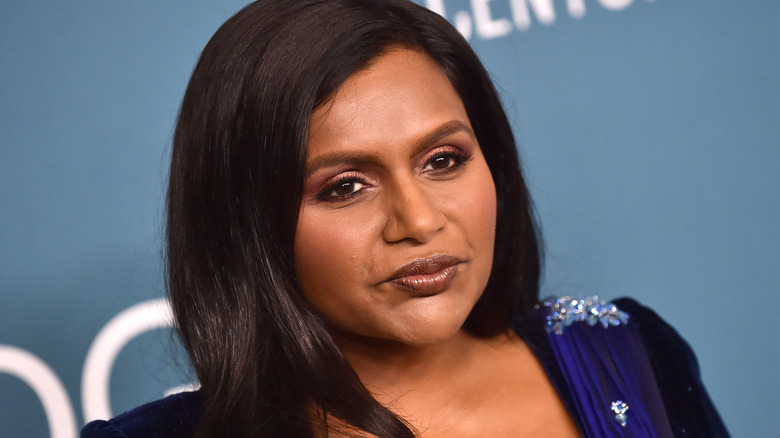 As a writer and performer of TV comedies like "The Office" and "The Mindy Project," it's not surprising that Mindy Kaling aspired to be in the cast of "Saturday Night Live." And she almost got there. During the second season of "The Office," Kaling was invited to audition for the late-night sketch comedy show. "But I was on contract with 'The Office,'" Kaling explained to the Daily Beast in 2019, noting how she'd told showrunner Greg Daniels that it would be her "dream to be a cast member on 'Saturday Night Live.'" Daniels, an ex-"SNL" writer himself, was perplexed as to why Kaling would want to leave her position at "The Office." "It's just this is my childhood dream," she explained to him. So Daniels made a deal with Kaling: If she made it into the cast, he'd let her out of her contract.
Her audition went another way: "SNL" producer Lorne Michaels offered her a spot on the writing staff, with a "dangled" promise that she could maybe, possibly, move up to the cast at some point. "So I went back and talked to Greg about it," she told the outlet. "And he said to me, 'No, that's not the deal we made. The deal we made is that if you get cast as a cast member you can go.'" And so, Kaling stuck around "The Office."
Charlie Barnett didn't trust his script-reading skills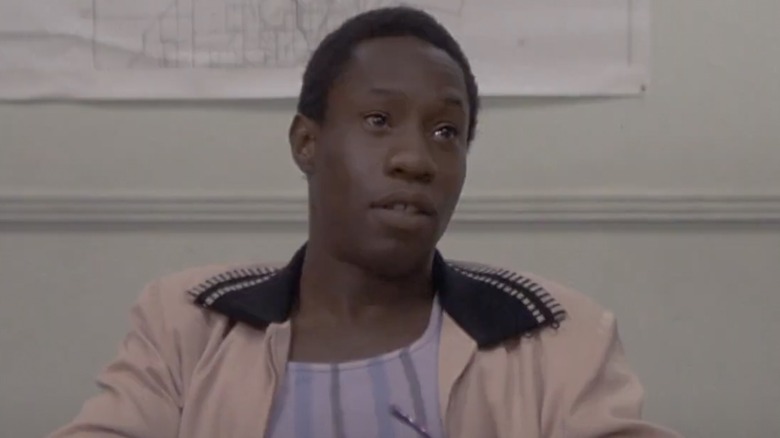 The explosive stand-up comedian Charlie Barnett only had a handful of credits in the 1980s and early '90s — he played Tyrone in the Mr. T comedy "D.C. Cab," had a recurring role as criminal informant Neville "Noogie" Lamont on "Miami Vice," and performed on "Def Comedy Jam."
According to Darryl Littleton's book, "Black Comedians on Black Comedy," Barnett was discovered in New York City, where he was a "popular" performer, per Jet, drawing crowds to his spontaneous stand-up routines that he'd perform in large public areas, particularly Washington Square Park. He was such a source of pure comic energy that he landed an audition for "Saturday Night Live" in 1979, according to People. Barnett did well enough at the first appointment, where he performed material of his choosing, that producers brought him back to test his acting by having him read from scripts. However, Barnett skipped that second audition, because he was concerned his reading abilities weren't good enough.
"I was too scared. I read good, but I read slow," he said to People back in 1983. Meanwhile, Eddie Murphy got his spot in the cast instead, and Barnett admitted to the outlet, "I think I'm very jealous." While Barnett would go on to land a three-movie deal with Universal, nothing much ever came of it, unfortunately. Per The New York Times, he sadly died in 1996 at age 41.
SNL almost pulled off a Beatles reunion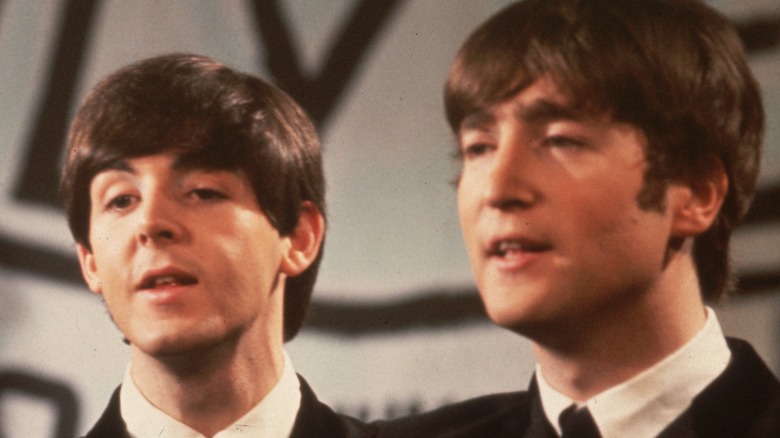 In 1964, concert promoter Sid Bernstein brought the Beatles to the United States for the first time, helping to kick off "Beatlemania." Of course, the Beatles split up in 1970 and all four members went on to forge successful musical careers, particularly Paul McCartney and John Lennon. In 1976, according to the New York Post, Bernstein tried to get the band back together, offering the Fab Four $230 million for a reunion tour.
In March of that year, "Saturday Night Live" (or, as it was known at the time, "NBC's Saturday Night") sent up the notion. Show creator and executive producer Lorne Michaels went on camera to make a hilariously lackluster offer to get the Beatles to reunite, and perform three songs on his show: "The National Broadcasting Company has authorized me to offer you a certified check for $3,000 [to be on our show]."
What Michaels didn't know was that, during his humorous pitch, McCartney and Lennon were hanging out together at the latter's New York City apartment, watching "NBC's Saturday Night." They heard the offer, and almost went for it. "John said, 'We should go down, just you and me. There's only two of us so we'll take half the money,'" McCartney told Rock News Desk (via Mandatory). "But it would have been work, and we were having a night off, so we elected not to go."
Lennon tragically died just four years later, while McCartney would go on to perform on "SNL" on four occasions.