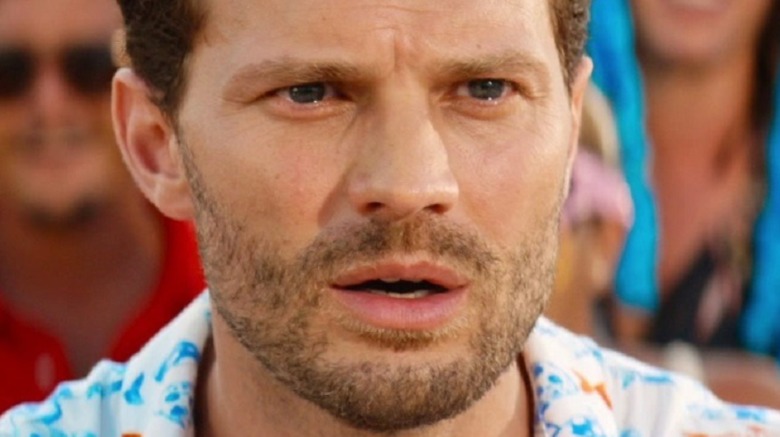 It's honestly hard to gauge what can even be considered an "underrated" film in 2021. With so much of this year devoted to at-home viewing, it can often be tough to figure out what films are and aren't in the cultural zeitgeist at any particular moment. But as the year has continued on its merry way, it's becoming clearer what 2021 movies aren't getting the attention they so duly deserve.
From underseen comedies and totally insane gorefests to introspective dramas that have gotten lost in the shuffle, 2021 has contained a heap of cinematic surprises that all deserve to get their time in the spotlight. Be sure to keep an eye on this list as 2021 proceeds to make sure you're up to date on all of the most underrated films of the year. And be sure not to miss out on all these soon-to-be classics that you might've missed.
Updated on June 17, 2021: Movies are coming out all the time, and it's easy for films to get lost in the shuffle. As a result, we've updated this list to keep you current on all the underseen and underappreciated flicks this year has to offer. If you're looking for something unique to watch, keep coming back for the most underrated movies of 2021.
PG: Psycho Goreman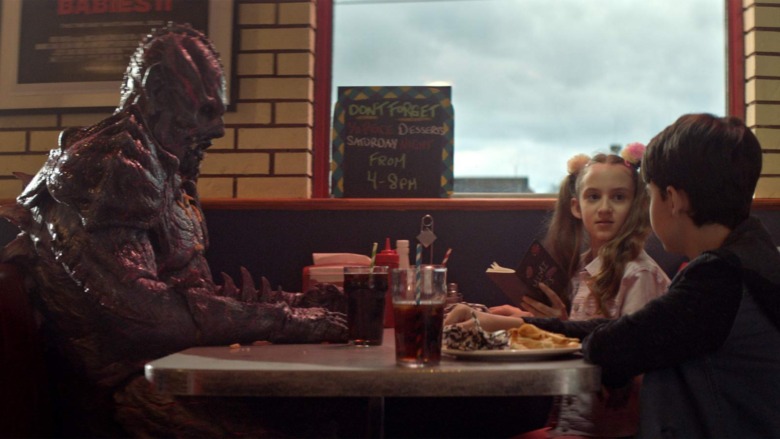 Have you ever sat down and asked yourself, "What if there was a Power Rangers movie that also contained grotesque gore and horror but was also super self-referential?" If so, then that very specific film you're looking for is finally here! "PG: Psycho Goreman" is the late-night alien comedy you never knew you needed. It's a ridiculously cheesy and self-aware story of a bloodthirsty alien warrior brought back to life who must do the bidding of a little girl, as she possesses the gem that holds all his power.
An eye-popping, comedically anarchic film, "PG: Psycho Goreman" is that perfect midnight pulp film to catch with your friends. This bizarre Canadian flick is filled with gross-out horror, ridiculously silly humor, and enough eye-catching creature effects to keep you satiated. Plus, there's a heap of silly performances and some truly stellar costume and puppet work. Let's hope that maybe we'll get "PG: Psycho Goreman 2 – The Return of Alistair the Brain Bot."
The White Tiger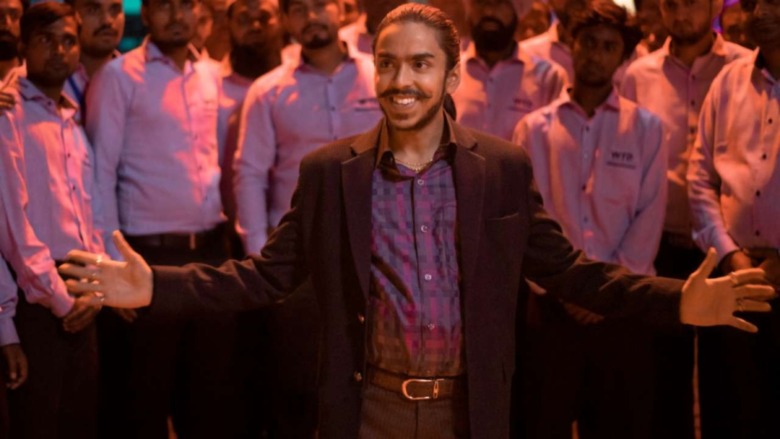 With its initial release coming right in the middle of Oscar season where attention was being lavished on a heap of other films, it's only fair to shine a light on "The White Tiger." This Netflix film was able to snag a Best Adapted Screenplay nomination at the 93rd Academy Awards, but other than that very notable Oscar nod, this movie has been flying under the radar. However, as it's been compared to beloved films like "Joker" and "Parasite," it's a film that definitely deserves some attention.
Adapted and directed by critically acclaimed director Ramin Bahrani, "The White Tiger" follows the young Balram as he tries to navigate the brutal class system in India. However, his lower-class beginnings shape the world around him as he tries to climb the capitalist ladder — a ladder that can only lead to the worst places. With an exacting eye, lush visuals, and brilliant social commentary, "The White Tiger" is a film worth seeking out amongst Netflix's wide array of feature film options.
Happily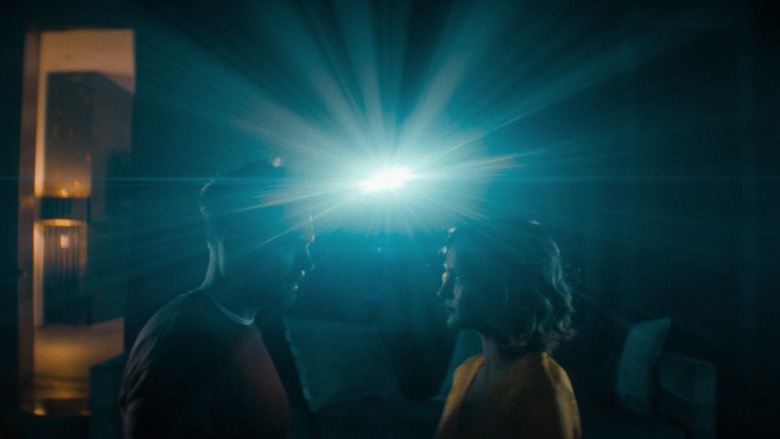 Are we destined to be miserable? Is marriage inherently supposed to get worse as the years go on? If you're still happy in your marriage 14 years in, is there something wrong with you? Like, actually wrong with you? Those are the questions brought up in the intriguingly strange "Happily," a comedy that seems to have slipped under the radar in these weird pandemic times, but it still delivers on its off-kilter premise with surprising results.
Joel McHale and Kerry Bishe star as the central couple of this story, who receive a visit from a mysterious stranger (the always wonderful Stephen Root) explaining that their wonderfully happy marriage isn't all it seems to be. What follows from there would be too fascinating to spoil, but it all leads up to a fancy getaway with a series of comedic all-stars, including Paul Scheer, Charlyne Yi, Jon Daly, and Kirby Howell-Baptiste, among many others. It's a strange and ultimately daring comedy that asks the sad questions of life that we've always been too afraid to ask ourselves.
Billie Eilish: The World's a Little Blurry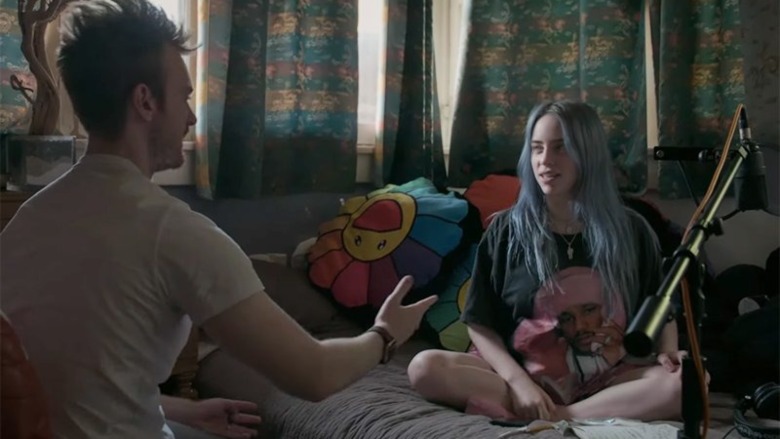 There have been plenty of documentaries over the years following the lives of the rich and famous, especially musicians and recording artists we know and love. These films can range from incisive, introspective looks inside the world of an artist or just another piece of puff-filled P.R. to boost an artist's ego. "Billie Eilish: The World's a Little Blurry," thankfully, sits primarily in the former category, providing audiences a dark and detailed look inside the world of this particular brilliant performer and the emotional, mental, and physical strain it takes to become one of the world's leading pop stars.
Directed intimately and artfully by R.J. Cutler, "The World's a Little Blurry" follows the entire songwriting process of Eilish's hit debut album all the way to her titanic Grammy Awards sweep, with detours into festivals, recording sessions, and personal moments with her family and her own reckoning with depression. Eilish comes across as a wonderfully personable figure with little desire for the glam of celebrity and a hyper-focus on the passion of her songwriting and creative output. It's an epic and humanizing film, one that gives us that most wondrous and personal look at a world that can often seem so far away.
Saint Maud
If you ever needed a horror movie to test your faith, then here comes "Saint Maud" to provide you with one of the most concise and gorgeously crafted pieces of dramatic horror in recent memory. Telling a story in under 90 minutes with more pathos, humor, terror, and sadness than most films are able to muster these days, "Saint Maud" tells the story of the young nurse, Maud, attending to a new patient while trying to run away from the memories of a previous case gone wrong.
A stunning debut from director Rose Glass, "Saint Maud" is a film that's ultimately about how far we're willing to go to prove our faith to a higher power. And the film finds its power in its precise imagery and how it's so easily able to trap you in Maud's mind, tricking you at every moment as you try to decipher what's real and what isn't. Anchored by an unbelievable lead performance from Morfydd Clark, "Saint Maud" will absolutely stay burned in your memory and question what you believe in at every turn.
Shiva Baby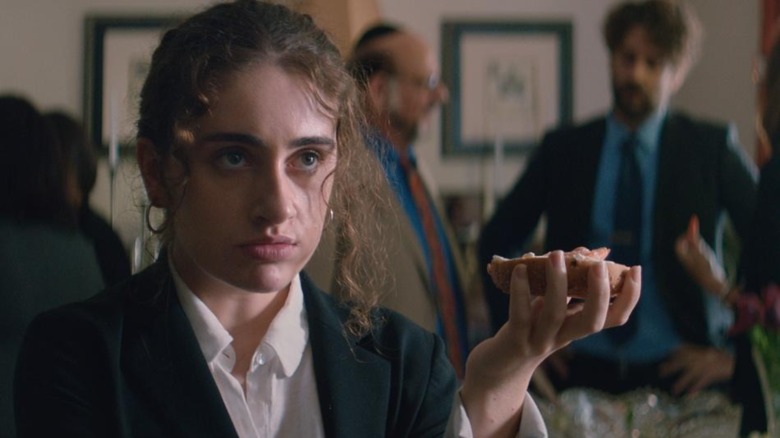 Is "Shiva Baby" a comedy or a horror film? More likely, it's some brilliant, fantastically Jewish amalgam of the two — a combination that's only possible through the mind of writer-director Emma Seligman in this frighteningly funny debut feature. Rachel Sennott stars as Danielle, a college senior who's heading straight from her appointment with her sugar daddy to meet up with her family at a shiva. But when these two worlds suddenly combine, the levels of anxiety and awkwardness build in a most nightmarish fashion.
The film features an ensemble of absolutely sensational performers — including Molly Gordon, Danny Deferrari, and Dianna Agron — and some absolutely fierce and passionate scenes of reckoning with growing up in contemporary Jewish America, all packed into a tight 77-minute runtime. In other words, "Shiva Baby" is the perfect comedy to remind you of the horrors and anxieties of the world, and it'll give you a good excuse to laugh and cry about them all day.
Barb & Star Go to Vista Del Mar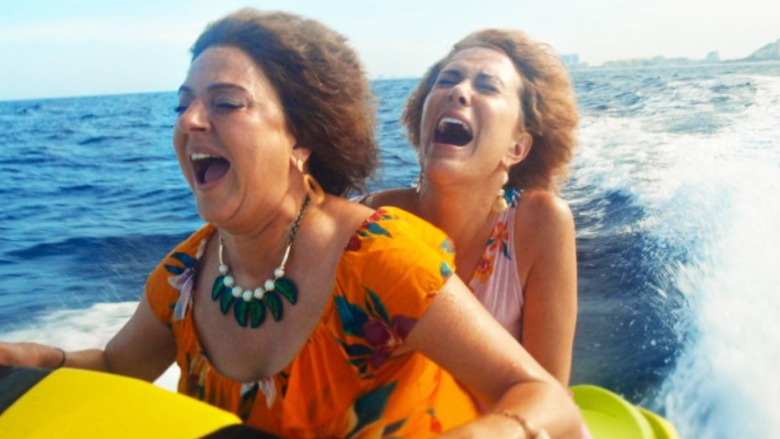 When all is said and done, we'll all look back at 2021 as the year when one of the most ridiculously joyful comedies ever made snuck into the world with all the colorful chaos that could fit on a screen. "Barb & Star Go to Vista Del Mar," Kristin Wiig and Annie Mumolo's long-awaited follow-up to their Oscar-nominated hit "Bridesmaids," takes that same kernel of the power of female friendship and explodes it into a madcap adventure following two middle-aged women (the titular characters, played by Wiig and Mumolo themselves) taking the grand vacation they've always wanted.
Where "Bridesmaids" reveled in its down-to-earth improv-style comedic trappings, "Barb & Star" feels like a Muppet movie where all the Muppets have been replaced by humans. It's a bright and shining absurdist piece of insanity, with talking animals, evil villains, and Jamie Dornan singing a tragic love song to a flock of seagulls. It's a film that will absolutely make you grin from ear to ear, and if nothing else, you'll never look at culottes the same way again.
Derek DelGaudio's In & Of Itself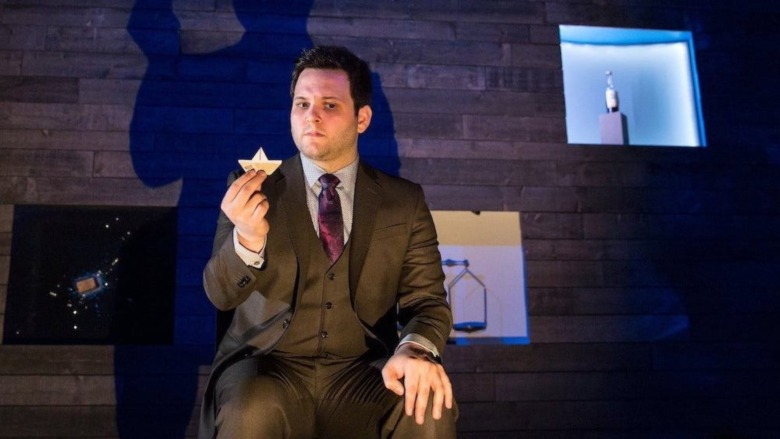 The most important thing to know is that Derek DelGaudio wants you to leave your assumptions about him at the door. That's all part of the illusion — both literally and spiritually — embedded in "In & Of Itself," a filmed version of DelGaudio's hit stage show that confounded and enlightened off-Broadway audiences under the direction of the legendary Frank Oz (Oz returns here to provide cinematic direction, perhaps his best work in years).
Now available to stream on Hulu, DelGaudio's solo performance/illusionary spectacle is honestly better the less you know going in, but be ready for a wonderfully introspective piece of theatrical filmmaking that dares to ask us all if we really know who we are at the end of the day. At the beginning of the film, the text on the screen asks us to put our phones away, and it's advice best heeded for this wonderfully underrated piece of magical filmmaking at its finest.