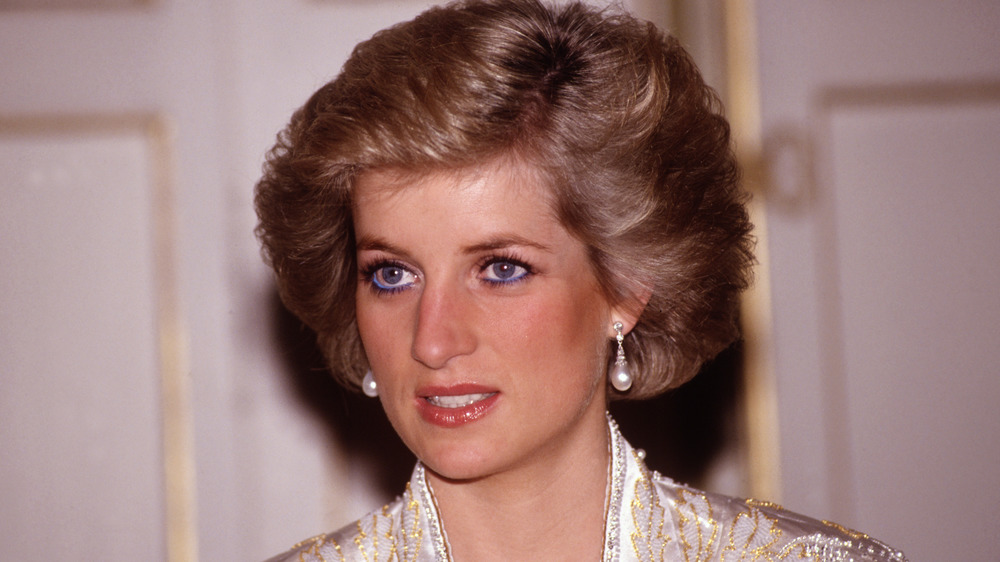 She was The People's Princess, England's rose, and a "Candle in the Wind." Diana Spencer, Princess of Wales, was beloved by the people in Great Britain and throughout the world. She was celebrated for her down-to-earth approach to her roles as wife, mother, and princess, such as in choosing her own engagement ring from a catalog; breastfeeding her baby sons, Princes Harry and William, and then sending them to public school; and shaking (ungloved) hands with AIDS patients (which helped destigmatize the illness).
But, despite her connection to the public, the princess struggled to connect to her husband or the monarchy's institutions. Her marriage to Prince Charles disintegrated, she lost her royal title, and she was tragically killed in a car crash in 1997.
Princess Diana's legacy lives on today, memorialized in the release of season 4 of The Crown and new investigations into her controversial 1995 Panorama interview. The late princess is immortalized in her shattering of the customary royal facade — not only by eschewing stuffy traditions and creating new ones, but also by speaking out about the many ways in which she felt betrayed by her husband, the press, and the royal family.
Her parents' broken marriage created instability in her early life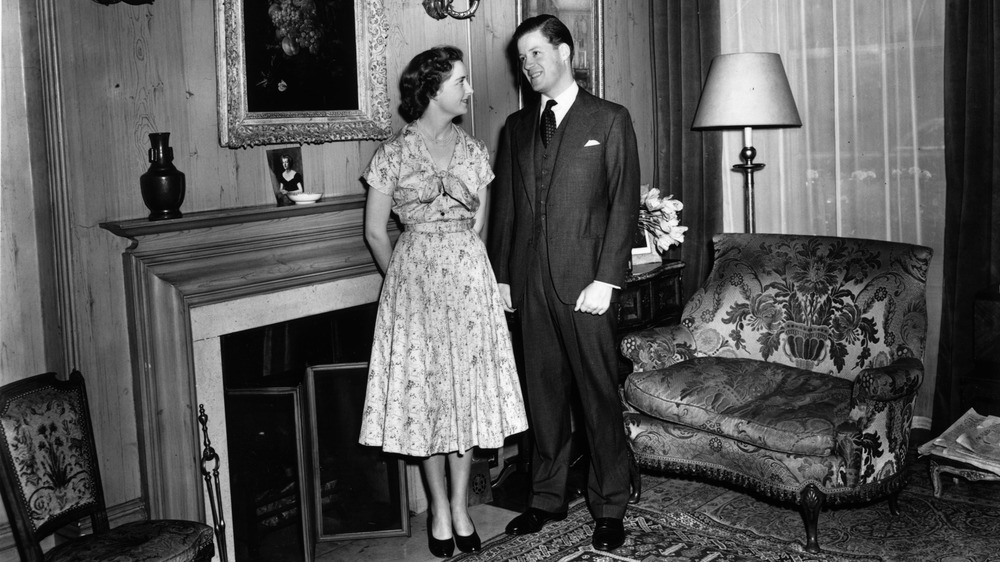 On July 1, 1961, Diana Spencer was born on Queen Elizabeth II's estate in Sandringham, Norfolk. Despite these seemingly idyllic beginnings, Diana recalled feeling "generally unhappy" and "very detached from everybody else" in her childhood due to her parents' broken marriage. "I remember seeing my father slap my mother across the face," she told journalist Andrew Morton in interviews for the biography Diana: Her True Story. "I was hiding behind the door and Mummy was crying. I remember Mummy crying an awful lot."
Diana recalled Christmases darkened by "the trauma of going from one house to another and each individual parent trying to make it up in their area with material things rather than actual tactile stuff, which is what we both craved for but neither of us ever got… none of the arms round the shoulder, or hugging."
In September 2020, Diana's brother, Charles Spencer, told The Times that they had an "agonizing" childhood. "Our mother wasn't cut out for maternity," he said. "While she was packing her stuff to leave, she promised Diana [then aged 5] she'd come back to see her. Diana used to wait on the doorstep for her, but she never came." Still, Diana credited her painful childhood for her sense of empathy. "The divorce helped me relate to anyone else who is upset in their family life," she said. "I understand it. Been there, done it."
Princess Diana said Prince Charles made her feel 'inadequate'
"My husband made me feel so inadequate in every possible way," Princess Diana told Andrew Morton in Diana: Her True Story. "Each time I came up for air, he pushed me down again."
Diana's struggles with bulimia began a week after she got engaged to Prince Charles in 1981. "My husband put his hand on my waistline and said: 'Oh, a bit chubby here, aren't we?'" she recalled, "and that triggered off something in me." But when she developed the eating disorder, Charles criticized that, too. "Even if I ate a lot of dinner," Diana said, "Charles would say: 'Is that going to reappear later? What a waste.'"
Diana's feelings of inadequacy also led her to try to cut her wrists with razor blades and to throw herself down a flight of stairs while pregnant with William in 1982. "Charles said I was crying wolf and I said I felt so desperate," she recalled. "And he said: 'I'm not going to listen. You're always doing this to me. I'm going riding now.' So I threw myself down the stairs … When he came back … it was just dismissal, total dismissal." Instead of offering help, Diana said that the people around her — royals, members of the press — used her depression as an excuse to dismiss her. "It gave everybody a wonderful new label," she said in her 1995 Panorama interview. "'Diana's unstable' and 'Diana's mentally imbalanced.'"
Prince Charles cheated on Princess Diana with Camilla Parker Bowles
"There were three of us in this marriage," Princess Diana famously said in her 1995 Panorama interview, "So it was a bit crowded."
Diana claimed that during her engagement to Prince Charles, she overheard him telling his former girlfriend, Camilla Parker Bowles, "Whatever happens, I will always love you" (via Diana: Her True Story). Two weeks before the wedding, Diana found a bracelet Charles intended to give to Camilla featuring the initials 'G' and 'F,' which stood for their nicknames, Gladys and Fred. In the 2017 BBC podcast Images of Diana (via Express), Andrew Morton said that "everyone was in on" the affair, but that when Diana raised concerns about it, the Queen Mother said, "Don't be such a silly girl."
Diana confronted Camilla about the affair at a party in 1989. As Camilla asked, "You've got everything you ever wanted … What more do you want?" Diana's response was, "I want my husband," adding, "Don't treat me like an idiot." When asked whether he had been faithful to Diana in a 1994 interview with ITN (via Independent), Charles replied, "Yes… until it became clear that the marriage had irretrievably broken down." Charles and Camilla have been married since 2005.
The royal family did not offer Princess Diana the support she sought
In a 1991 letter to her friend, interior designer Dudley Poplak, Princess Diana discussed feeling "extremely isolated" and "continuously misunderstood by those around [her]" (via Daily Mail). In footage from the 2017 documentary Diana: In Her Own Words, Diana recalled asking Queen Elizabeth II for guidance in dealing with Prince Charles' affair with Camilla. "I went to the top lady, sobbing, and I said, 'What do I do?'" Diana recalled, "And she said, 'I don't know what you should do… it's hopeless.' And that was it. That was help."
The princess' royal relations reportedly soured after she separated from Charles and began speaking out about her struggles. In the Channel 5 documentary The Interview That Shocked The World (via Express), Sir Richard Eyre revealed that the Queen had called Princess Diana's 1995 Panorama interview a " frightful thing to do, a frightful thing that my daughter-in-law did."
In the Panorama interview, Diana addressed the royal family's disapproval of her. "I don't think many people will want me to be Queen … I mean the establishment that I married into," she said. "Because I do things differently, because I don't go by a rule book, because I lead from the heart, not the head… they see me as a threat of some kind."
Princess Diana was reportedly manipulated into her 1995 Panorama interview
Princess Diana's unprecedented 1995 Panorama interview accumulated an additional layer of controversy when it was revealed that her interviewer, Martin Bashir, had asked a BBC graphic designer to fake bank documents. In November 2020 — 25 years after the interview aired — Diana's brother, Earl Charles Spencer, alleged that the documents and an elaborate web of lies had led him to introduce Diana to Bashir (via Daily Mail).
Bashir reportedly preyed on Princess Diana's anxieties by lying that her letters were being opened, her car tracked, her phones tapped, her apartment bugged, and that her close friends were leaking stories to the press. "Diana changed from being very concerned with day-to-day matters, just like any normal friend, to suddenly becoming obsessed with plots against her," Rosa Monckton, the princess' friend, wrote in a piece for the Daily Mail.
"That a publicly-funded media corporation with a reputation for the highest form of journalism stooped so deep in the gutter is beyond belief," Earl Spencer said (via Daily Mail), "and yet it is so." In response, BBC claimed it had recovered a handwritten note from the princess that said the faked documents had "no part in her decision to take part in the interview." The news outlet then announced it would launch an investigation into the matter. Meanwhile, Bashir was reportedly too ill to comment due to heart surgery and complications of COVID-19. Unsatisfied with the BBC's efforts, Spencer "called for an independent inquiry."
Princess Diana's former butler, Paul Burrell, released a tell-all book
In 2003, Princess Diana's butler, Paul Burrell, released the memoir A Royal Duty. British tabloid the Daily Mirror published excerpts from the book (via CNN) that revealed private details of Princess Diana's correspondence with family members.
The book's most troubling claim came from a note Diana had reportedly written to Burrell. According to The Guardian, the Daily Mirror published the note but omitted the first word for legal reasons. "[Word omitted] is planning 'an accident' in my car," the note stated. "Brake failure and serious head injury in order to make the path clear for Charles to marry."
Princes William and Harry, who were respectively 21 and 19 at the time, called the book "a cold and overt betrayal." As William said in a statement, "It is not only deeply painful for the two of us but also for everyone else affected" (via Evening Standard). "It would mortify our mother if she were alive today and, if we might say so, we feel we are more able to speak for our mother than Paul. We ask Paul please to bring these revelations to an end."
Princess Diana's former lover, James Hewitt, cashed in on their affair
When the book Princess in Love was released in 1994, it was dismissed as fabricated, melodramatic tabloid fodder. It was written by 26-year-old writer Anna Pasternak and allegedly built upon 64 letters between Princess Diana and Captain James Hewitt, who had taught Diana how to ride a horse and was telling tabloids of their five-year affair.
In her Panorama interview the following year, Diana confirmed there was some truth to the book, but that she felt "absolutely devastated" by its publication. "I trusted him … [and] I worried about the reaction on my children," she said. "There was factual evidence in the book, but a lot of it … didn't equate to what happened … It was very distressing for me that a friend of mine, who I had trusted, made money out of me."
In 1999 — two years after Diana's tragic death — Hewitt published his own memoir about the affair, titled Love and War. Then, in 2015, the Daily Mail reported that Hewitt was secretly offering to sell his private letters from the princess to the "highest bidder." He allegedly said he would sell the entire collection, including two notes from a six-year-old Prince William, for 10 million British pounds (the equivalent of approximately $13 million). Hewitt reportedly dropped the sale after getting "cold feet."
The press chased Princess Diana toward her tragic death in 1997
On August 31, 1997, Diana, Princess of Wales, died after a car crash in Paris. The princess was riding in her Mercedes with her "companion," Dodi Al Fayed, when photographers began pursuing the couple on motorcycles at high speed. The car hit a pillar in a tunnel under the Place de l'Alma and smashed into a wall, killing Al Fayed and chauffeur Henri Paul at the scene. The princess and her bodyguard were rushed to the hospital, where Diana was pronounced dead at 3 a.m. local time.
The public sought someone to blame for the death of The People's Princess. Some—including Al Fayed's father, Mohamed—clung to conspiracy theories that the tragedy was arranged by the royal family, possibly in relation to Diana's claim that they saw her as a threat. Others blamed the erratic behavior of the paparazzi. Ultimately, a French investigation found Paul solely responsible for the crash due to the drugs and alcohol found in his system.
The truth is that all of these factors — press harassment, displacement from the royal family, and failures on the part of the people around her — contributed, directly or indirectly, to the princess' untimely death. The many ways in which she was betrayed caught up with her once and for all in a tunnel in Paris. The final betrayal of Princess Diana's life planted a deep public grievance that, like the princess' legacy, still reverberates today.