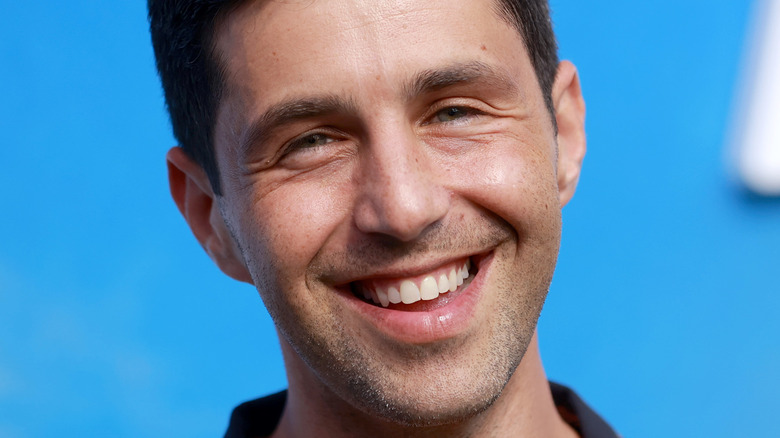 Nickelodeon is responsible for the careers of several stars today. And although there are a ton of recognizable faces from the network, one we can't forget is Josh Peck. The New York City native went from watching sitcoms in his home to starring in a number of Nickelodeon shows, including "The Amanda Show," "Drake & Josh," "iCarly," and "Victorious." Peck has appeared in several television shows and films, impressively holding over 76 acting credits, per IMDb.
Since his Nickelodeon days, Peck shifted gears from film to social media. The actor is an avid YouTube vlogger, and has collaborated with fellow internet sensation David Dobrik to produce content. Peck's YouTube content is pretty popular — his first hit video was a chicken wing mukbang with YouTuber Trisha Paytas, which racked up over 3.9 million views on the platform. Not too bad, huh?
So it's safe to say Peck's career continues to be successful, which is very impressive considering his career started at an early age. As for what it took for him to become the star he is now? Read on as we take a trip down memory lane of Josh Peck's transformation from childhood years up to 34 years old.
Josh Peck developed interest in stand-up comedy at a young age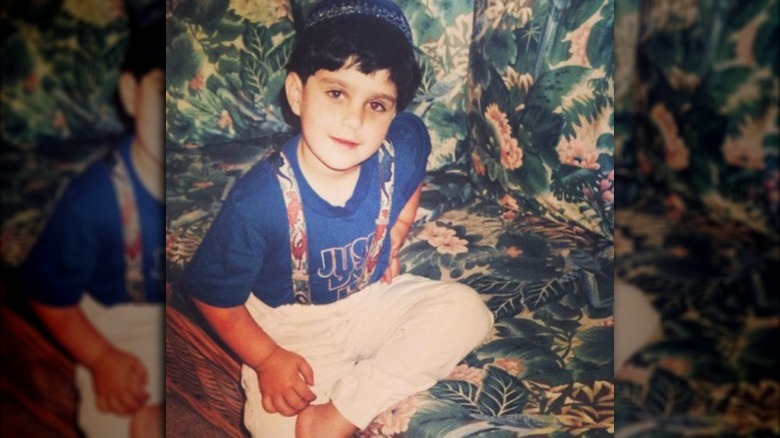 Born on Nov. 10, 1986, Joshua Michael Peck grew up in the Hell's Kitchen area of New York City. The actor grew up in a single-parent household with his mother, Barbara, a career coach. Peck never met his biological father, according to USA Today. The star considers his mother to be his best friend, and the two shared a small one-bedroom apartment during his childhood. "Money was scarce," he told the publication in August 2004. "So sometimes I'd have the couch, she'd have the bed, and then we'd switch off."
Peck found interest in stand-up comedy at the age of 8 years old, and the actor took his talents seriously as a student at The Professional Performing Arts School, per Celebrity Net Worth. The star developed a love for telling jokes as a result of enduring bullying in his early years. Even though he encountered some pretty cruel jokes about his weight, the star relied on his comedic skills as a defense mechanism. "If I thought a kid was going to make fun of me, I might make fun of myself first," Peck explained to USA Today. "I immediately went to comedy as my defense." Additionally, Peck said having a Jewish mother provided a lot of material; his favorite joke of the act at the time: "I was born during the Great Depression — my mother's."
Peck made his debut at comedy clubs around New York City when he was 10 years old, and even appeared on an episode of "The Rosie O'Donnell Show."
Josh Peck made his debut on Nickelodeon at age 13
After appearing on "The Rosie O'Donnell" show and the television host's "Kids Are Punny" television film, Josh Peck established himself as a comedian. His squeaky voice, lisp, and boyish charm won over his audiences and even captured the eye of Nickelodeon execs. When he was 13, he was offered a role on the once-popular comedy sketch series, "The Amanda Show," according to Celebrity Net Worth. With his mother's suggestion, Peck took the offer and they relocated to Los Angeles to begin filming. Peck was a returning actor on the show until it went off the air in 2002, starring in multiple skits including his role as Pauly in the "Tony Pajamas" segment (you may remember him being a "yes man" to Tony Pajamas, played by Drake Bell).
Two years later, Peck joined forces with Bell once more for the hit Nickelodeon sitcom, "Drake & Josh." Peck's character, Josh Nichols, played the funny, nerdy stepbrother of Drake and Megan Parker (played by Miranda Cosgrove). Most notably, Bell and Peck performed a remake of "Soul Man" by Sam & Dave. During his bout on the sitcom, Peck also made his directorial debut with the episode, "Battle of Panthatar." The show lasted from 2004 to 2007, airing four seasons and three television films. Additionally, Peck was nominated for Favorite Television Actor at Nickelodeon's 21st Annual Kids' Choice Awards in 2008.
Josh Peck's acting career took off after Nickelodeon
Aside from his Nickelodeon fame, Josh Peck found overwhelming success in his acting career. While acting during his Nickelodeon days, the actor made his film debut in the 2000 comedy "Snow Day." Additionally, he starred in a number of films including "Max Keeble's Big Move", "Spun", and "Mean Creek", for which he received critical acclaim for his role as George Tooney. The star also continued appearing in children's television shows and films, including "Ice Age: The Meltdown" and "Teenage Mutant Ninja Turtles" (via IMDb).
Not every young actor has an easy transition from childhood stardom to adult roles, but Peck's experience seemed pretty swift. His role in the 2008 film "The Wackness" further emphasized his ability to appeal to older audiences and his talents as a versatile actor. "My tastes have matured. It was never really a conscious decision. I'm forever in debt to Nickelodeon. It made me who I am today," Peck explained during a July 2008 interview with Cinema Blend as he promoted the film. "Inevitably, this isn't exactly a movie for kids. I was 15 when the show started, and the people that were watching it were 12. Now I'm 21, and they're 18."
He added, "And the kids that are too young, and don't want to see my naked a** onscreen, I hope they check it out on DVD in a couple of years. It is a leap of faith, though, that I'm taking in my audience, and I hope they take with me. It is uncharted territory, and I don't know what the trajectory is going to be."
Josh Peck's weight loss journey turned heads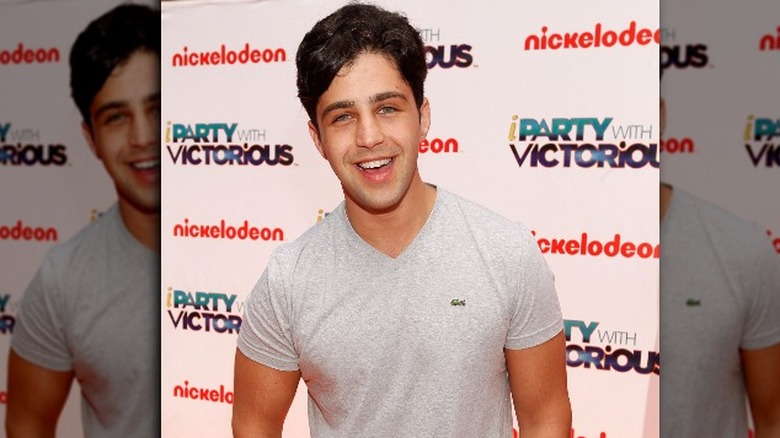 Josh Peck, who was once bullied for his weight, was noticeably thinner during the final season of "Drake & Josh." "I made a conscious effort to lose weight because I knew I could be happier as well as being healthier," he said in 2006 (via Daily Mail). "I started by going on a diet a year and a half ago and I got a personal trainer, but I definitely have a healthier lifestyle now."
According to Pop Culture, Peck lost over 90 pounds during his journey. Fast forward to over a decade later, Peck says that he still gets comments about his weight loss. "There is a small part of me now – people have been so obsessed with my weight loss and it's like 12 years later – I'm like, 'Man, had I gone through my awkward, teenage years alone and not on television, this would just be a small footnote in my life instead of the middle 11 chapters," he said on the Allegedly with Theo Von & Matthew Cole Weiss podcast.
"Inevitably, it all makes it worth it when people come up to me and say they've drawn any sort of inspiration from it," he continued. "That's quite cool. For me, I could be OK not talking about it anymore because it's sort of in the past, but culture is obsessed with image, and weight, and the way we look, and diets, and food."
Josh Peck is happily married…and with child!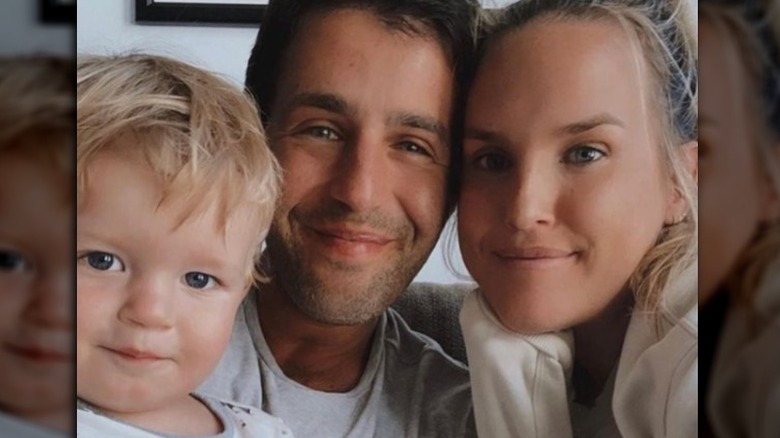 Despite the actor's busy schedule, Josh Peck successfully found love in the meantime with Paige O'Brien, the daughter of former New York Jets quarterback Ken O'Brien. It's unclear exactly when the two met, but they had been dating for several years before their engagement. Peck popped the question while the couple was on vacation in Paris in March 2016. O'Brien subtly shared the news on her Instagram, captioning the post, "Thanks for the pic @samsperbeck thanks for the ring @shuapeck."
Peck and O'Brien tied the knot in a private ceremony in California on June 17, 2017, according to People. Although Peck's "Grandfathered" co-star John Stamos got an invite to the wedding, his former collaborator Drake Bell didn't get one. Clearly unhappy that he was excluded from the wedding, Bell took to Twitter to express his disappointment in his former onscreen stepbrother. He wrote (via Pop Buzz), "When you're not invited to the wedding the message is clear…" Yikes.
In August 2018, O'Brien announced they were expecting a baby. Peck and O'Brien welcomed their son, Max Milo Peck, in December 2018.
Josh Peck has major projects underway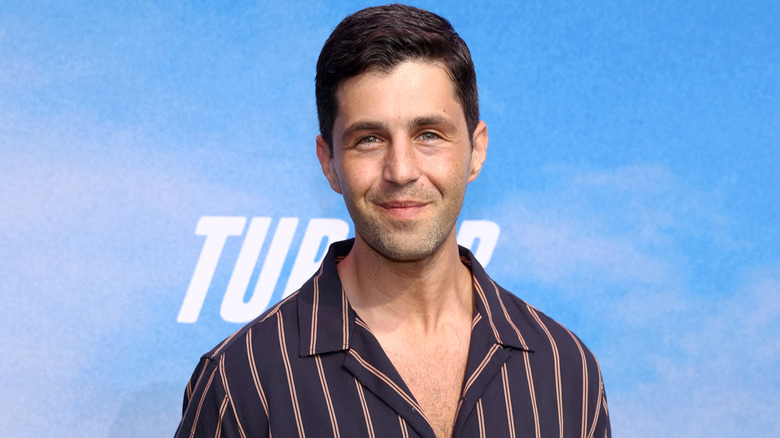 At 34 years old, Josh Peck's successful career doesn't see its end anytime soon. Although he's settled into married life and fatherhood, Peck still has plans to continue his acting career as well as his other projects. Peck has raked in several partnerships with major companies such as Axe, Bank of America, and Microsoft. In October 2019, the star was announced as an ambassador for Citizen Watches' release of their Marvel-themed watches to which he played a big role. A press release from Citizen Watches said: "To officially unveil these Limited Edition novelties, Citizen welcomed back their ambassador for all things Marvel, actor, comedian and YouTube sensation, Josh Peck."
As far as his latest onscreen work, Peck will be starring in the forthcoming TV series reboot of the 1989 "Turner & Hooch" film on Disney+. According to Deadline, Peck will play U.S. Marshal Scott Turner, a version of the character portrayed by Tom Hanks in the movie. Peck announced the news of the show via Instagram, as he shared a photo of the show's poster. "Slobbers all a part of the job. Can't wait to share #turnerandhoochseries with you beauties in 2 DAYS!" he wrote.
Josh Peck continues to bring laughter to fans' lives, and many can't wait to see what's next for him!