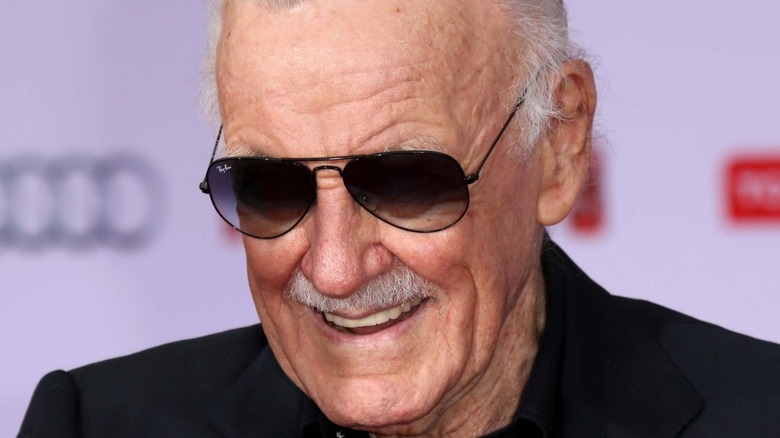 "The Big Bang Theory" followed on the heels of smash-hit television shows like "Friends" and "Frasier." Spanning 279 episodes, the series was on air between 2007 and 2019, and few sitcoms have since managed to replicate its success or longevity. Over the course of its 12 seasons, "TBBT" welcomed some big-name actors and guest stars thanks to Sheldon Cooper (Jim Parsons), Leonard Hofstadter (Johnny Galecki), Howard Wolowitz (Simon Helberg), and Raj Koothrappali's (Kunal Nayyar) obsession with all things nerdy in pop culture, which encompasses comic books, movies, TV shows, and everything in between.
As a result of its widespread cultural references, the show features recurring guest actors, one-off celebrity appearances, and cameos from some of Hollywood's veterans. "Never meet your heroes" is not a code the characters in "TBBT" live by, as they take it upon themselves to do everything they can to meet their icons, regardless of the inevitable hijinks required. Their fanboying totally pays off, though, when Mark Hamill of "Star Wars" fame officiates Sheldon's wedding to Mayim Bialik's Amy Farrah Fowler in "The Bow Tie Asymmetry," or when "Buffy the Vampire Slayer" alum Sarah Michelle Gellar has a cameo as Raj's date in the series finale.
However, with such an expansive cast comes inevitable tragedies — and sadly, some of the actors who helped make "The Big Bang Theory" what it is are no longer with us.
Carol Ann Susi was heard but not seen on The Big Bang Theory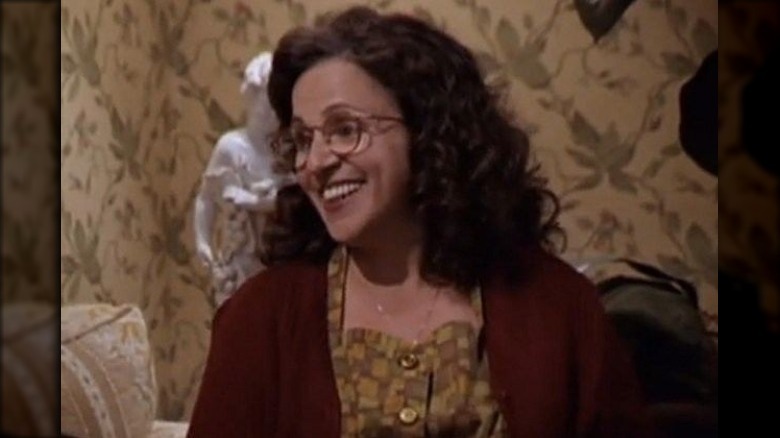 Actor Carol Ann Susi, who was best known for playing Howard Wolowitz's overbearing mother on "The Big Bang Theory," died of cancer-related complications in 2014 (via The Hollywood Reporter). She was 62. Susi's career spanned four decades, and during that time, she amassed over 80 acting credits in films like "Death Becomes Her," but was more commonly found on television, appearing in popular shows like "Seinfeld," "ER," and "That '70s Show."
Arguably the actor's most prolific role, Susi voiced Mrs. Wolowitz in 39 episodes of "TBBT," from Season 1 through Season 8. However, she was famously never seen on screen (apart from her shadow, which eagle-eye fans spotted in "The Countdown Reflection") as part of a running joke about the character's size.
Following Susi's death, fans speculated that Melissa Rauch, who played Bernadette Rostenkowski-Wolowitz, might take over voicing Mrs. Wolowitz because of her spot-on impression. However, showrunner Steve Molaro told The Hollywood Reporter, "I don't think any of us could bring ourselves to do it." Explaining that another option to send the character away "seemed false and fake," Molaro said that this led to Susi's death being written into the show. The main characters gather to mourn Mrs. Wolowitz in "The Comic Book Store Regeneration" after Howard reveals his mother died in her sleep while vacationing in Florida. The episode ends with the toast to Mrs. Wolowitz, who Leonard honors as "a loving mother" to them all.
Jane Galloway Heitz ignored Sheldon in a bookstore
Casting agent-turned-actor Jane Galloway Heitz, who appeared in a Season 2 episode of "The Big Bang Theory," died at age 78 of congestive heart failure in an Illinois hospital in 2019, her daughter confirmed to The Hollywood Reporter.
During an episode of "TBBT" called "The Friendship Algorithm," Galloway Heitz played a minor character named Mildred, who is waiting in line at the bookstore. At this point in the episode, Sheldon (Jim Parsons) is struggling to befriend a colleague, so he decides to practice by striking up a conversation with Mildred about the book she's holding: "Coping With the Death of a Loved One." However, like most of Sheldon's social interactions in the early seasons of "TBBT," it doesn't go well. When Mildred reveals she lost a family member, Sheldon replies, "Too bad. If it had been a friend, I'm available to fill the void." There's certainly no response to that, and Mildred leaves the line clutching her book.
Galloway Heitz might not have been the most well-known actor on "TBBT," but she'd had a lengthy career playing minor characters in other popular shows like "Grey's Anatomy," "Prison Break," and "Glee." Before pursuing a career in acting, she ran a successful casting agency in Chicago, helping the likes of "The Office" alum Steve Carell and "Modern Family's" Eric Stonestreet get their start. In 1997, however, after realizing it was also her dream to be on screen, Galloway Heitz sold the agency, per THR.
Stan Lee took out a restraining order against Sheldon in The Big Bang Theory
Comic books play a huge part in the lives of the characters in "The Big Bang Theory," so it was only a matter of time before comic book legend Stan Lee had a cameo on the show.
In "The Excelsior Acquisition," Sheldon and the gang excitedly prepare to meet Lee, who's signing autographs at the comic book store. However, because he ran a red light driving Penny (Kaley Cuoco) to the hospital in a previous episode, Sheldon has to go to court and miss Lee's appearance. To make it up to him, Penny takes Sheldon to Lee's house. Lee — unsurprisingly — doesn't welcome their uninvited arrival, and the altercation results in the Marvel Comics co-creator filing a restraining order against Sheldon. Sheldon doesn't seem to mind, though: He's just happy to have finally gotten his hero's signature.
During his career, the comic book writer, editor, publisher, and producer had cameos in a myriad of films and TV shows, most notably within the Marvel Cinematic Universe franchise. Telling the Los Angeles Daily News that he did cameos because "it's fun," Lee also explained that they helped him achieve a childhood dream: "When I was a kid, I thought, 'Oh, it'd be great to be like Errol Flynn. I want to be an actor.' So I do my cameo. For that brief period, I'm an actor."
In 2018, Lee died because of cardiac arrest, respiratory, and congestive heart failure, The Blast confirmed. He was 95.
Jessica Walter's character propositioned Leonard on the show
Emmy-winning actor Jessica Walter died in her sleep at age 80 on March 25, 2021, The Hollywood Reporter confirmed. Walter's daughter, Brooke Bowman, shared a statement, saying that her mom's "greatest pleasure" was "bringing joy to others through her storytelling both on screen and off." Bowman also noted that Walter's "legacy will live on through her body of work, [and] she will also be remembered by many for her wit, class and overall joie de vivre."
Walter may not have had the same comic and sci-fi background as other actors on the show ("Star Trek" alum Wil Wheaton and "Star Wars'" Mark Hamill, for example), but she definitely brought her own brand of comedy to her character in "The Big Bang Theory." The "Arrested Development" actor played Mrs. Latham, a wealthy benefactor who promises to donate to Leonard's (Johnny Galecki) department for the price of his company on a few dates. The Season 4 episode leaves viewers in the dark about the extent of their personal relationship, but Leonard gets the funding.
Walter's appearance on "TBBT" was just a stop along-the-way for this actor, who did it all during her six-decade long career. In addition to voicing Mallory on "Archer" in more recent years, Walter had several stints on Broadway, including in the 2011 Tony-winning production of "Anything Goes." Back in 1975, she won an Emmy for her role in "Amy Prentiss" and previously received two Golden Globe nominations for her performances in "Play Misty For Me" and "Grand Prix."
Leonard Nimoy appeared to Sheldon as his Star Trek character
On "The Big Bang Theory," Sheldon, Leonard, Howard, and Raj can frequently be found discussing the best "Star Trek" moments, reciting Spock's final words, or ranking their favorite actors from the various films and television shows in the franchise. For Sheldon, Leonard Nimoy always wins out. His undying devotion to the actor, who played half-Vulcan Spock in the original "Star Trek" movies and TV series, is affirmed in Season 2, when Penny gifts him a napkin used and signed by Nimoy. Sheldon later reveals in Season 3 that he also has a restraining order signed by Nimoy — to match the one he'd just gotten from Stan Lee.
However, Nimoy doesn't actually appear on "The Big Bang Theory" until the latter-half of the fifth season in "The Transporter Malfunction." The episode centers on Sheldon and Leonard's new "Star Trek" transporter toys, which they plan to keep in the box in mint-condition — that is, until Nimoy appears in Sheldon's dream as the toy figure and convinces him to open the toy. When Sheldon breaks his toy almost immediately, he switches it out with Leonard's and hopes he will never know, but the toy Spock eventually helps him to do the right thing.
Nimoy is mentioned in plenty more episodes throughout the series, but sadly didn't get the chance to make another appearance before his death in 2015. As his wife, Susan Bay Nimoy, confirmed to The New York Times, he'd died of chronic obstructive pulmonary disease at age 83.
Stephen Hawking and Sheldon were good friends on The Big Bang Theory
British physicist Stephen Hawking appeared in seven episodes of "The Big Bang Theory" between 2012 and 2017, and was mentioned in countless more. He is first seen in Season 5's "The Hawking Excitation," which follows on from Leonard Nimoy's appearance in the previous episode. When Sheldon learns that Hawking is coming to Caltech, his place of employment, because pal Howard has been hired to work on the famed physicist's wheelchair equipment, he begs his friend for an introduction. Howard agrees, but only with the stipulation that Sheldon performs a series of demeaning tasks for him, which he does flawlessly — and at the end of the episode, Sheldon gets to meet Hawking.
Unlike other guest stars who have had trying altercations with Sheldon (like Octavia Spencer, who threw him out of the DMV), these two physicists eventually form a close friendship. Sheldon even calls Hawking to get his blessing before proposing to then-girlfriend Amy Farrah Fowler in "The Proposal Proposal." Given their close bond, it is highly possible that Hawking may have been asked to appear in the 2019 series finale wedding episode.
However, Hawking died in 2018 at age 76, BBC News reported. Having been "diagnosed with a rare form of motor neuron disease" at age 22 and "given only a few years to live," per the outlet, Hawking, of course, defied that prognosis, but was confined to a wheelchair for the rest of his life and needed to use a voice synthesizer in order to speak.
Carrie Fisher guest-starred on alongside James Earl Jones
"Star Wars" actor Carrie Fisher, who appeared in the seventh season of "The Big Bang Theory" alongside former co-star James Earl Jones, died in December 2016. Having suffered a "massive heart attack" on a flight from London to Los Angeles (via TMZ), she died in the hospital four days later, according to US Weekly. Tragically, her mother, Debbie Reynolds, suffered a stroke and died a day later. They are survived by Fisher's daughter, Billie Lourd.
In 2014, Fisher pops up in a "TBBT" episode called "The Convention Conundrum," which treats fans to guest appearances from not one but two "Star Wars" actors. After a bit of stalking and his inability to take no for an answer, Sheldon finds himself hanging out with Jones. The pair partake in some questionable karaoke, before pranking Fisher with a game of ding-dong ditch. Her appearance on the show was short but entertaining, as she runs out of the house with a baseball bat, while shouting about Jones' constant pranks.
At the time of her death, Fisher had reprised her role as Princess Leia in the latest "Star Wars" trilogy, beginning with "Star Wars: The Force Awakens." While Fisher's character lives on in "Star Wars: The Last Jedi," her final film, her death was written into the third movie, "Star Wars: The Rise of Skywalker," which used previously unseen footage of the actor taken from the previous films, as director JJ Abrams explained (via Metro), with these scenes remastered to depict Leia fading into the Force.
Adam West ruined Sheldon's birthday party on The Big Bang Theory
Actor Adam West, who is best known for playing Batman in the 1960s ABC series of the same name, guest-starred in a stand-alone episode of "The Big Bang Theory." In the 200th episode of the series, "The Celebration Experimentation," the gang celebrates Sheldon's 36th birthday. Stuck for ideas for a suitable gift, Leonard, Howard, and Raj decide to track down West and bring him to the party. In true "TBBT" fashion, they get into a heated (and comical) argument with West over who the best Batman actor is, leading West to share scathing opinions about all the others, including his belief that Christian Bale's take on the dark knight is "overrated."
Leonard hopes West's appearance at the party will make up for an unpleasant experience Sheldon had as a kid. However, it doesn't quite go to plan when West says, "Happy Birthday, Sherman," which is just one of many things that overwhelms Sheldon and causes him to retreat and hide in the bathroom. When he returns, West wishes him a proper "Happy Birthday" and jokes that he's available for other events. This is a nod at West's struggle to find work after being typecast as Batman. However, he later found success as a voice actor on "Family Guy," playing the mayor of Quahog, who's also named Adam West — what a coincidence!
In 2017, West died of leukemia complications while surrounded by his loved ones, per The Hollywood Reporter. He was 88.