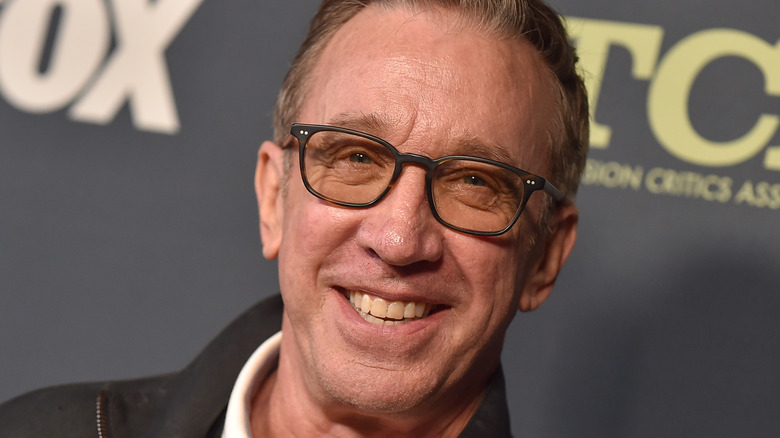 The following article references murder, suicide, substance abuse, domestic violence, and sexual assault
Many would probably agree that some wonderful TV shows debuted in the '90s, because that's the decade the world got introduced to Elaine Benes, Cosmo Kramer, George Costanza, and Jerry Seinfeld's character on "Seinfeld." People also got to see a young rapper named Will Smith go from making hit records to being a TV star on "The Fresh Prince of Bel-Air." And if comedy wasn't your thing, you could hightail it over to HBO and be entertained by a bunch of charming gangsters by watching "The Sopranos," while at the same time asking yourself how the writers can make you root for a bunch of sociopaths so easily.
And the list of memorable TV shows from that decade goes on from there, because who could forget about "Friends" and the impact it made when it debuted? Or the loud buzz that developed when series like "Living Single," "Martin," "Mad About You," and "The King of Queens" first hit. But which stars from those shows have gotten themselves into legal trouble and were accused of terrible crimes? We listed some of the celebs from '90s sitcoms who fit that category, described what they were accused of, and how things ended up for them.
Zachery Ty Bryan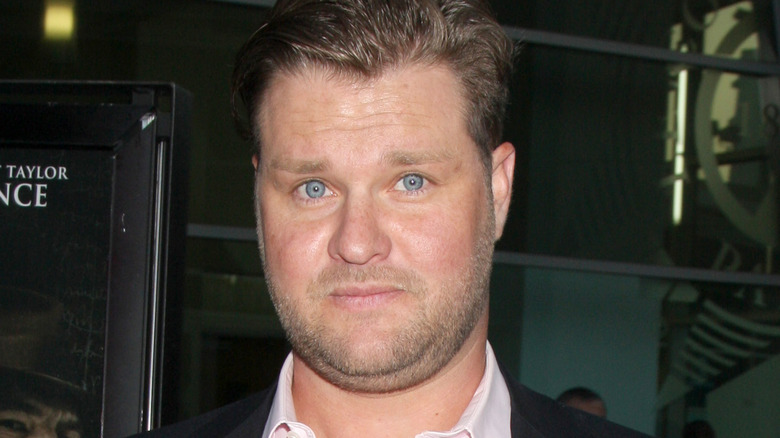 Former "Home Improvement" star Zachery Ty Bryan has kept quiet about his 2020 arrest and the accusation that he assaulted his then-girlfriend in an apartment located in Eugene, Oregon. USA Today reported the incident back then and said police showed up at the residence after getting a call from neighbors about two people fighting. In their report, it says that Bryan "impeded [the woman's] breathing and took her phone away when she tried to call 911." Police found the actor sitting outside when they arrived, and the woman was waiting in a neighbor's apartment. In February of 2021, Today reported that Bryan pled guilty to assault in the "fourth degree — constituting domestic violence," as well as "menacing — constituting domestic violence."
Then after the guilty plea, other charges were dismissed, including strangulation, coercion, interference with making a police report, and harassment. Bryan was put on three years probation, had to attend a domestic violence program, and wasn't allowed to contact his ex in any way. Of course, he grew to fame by playing Brad Taylor on the ABC sitcom from 1991 to 1999. In more recent years, however, he's worn a producer hat, producing the 2012 film "Dark Tourist."
If you or someone you know is dealing with domestic abuse, you can call the National Domestic Violence Hotline at 1−800−799−7233. You can also find more information, resources, and support at their website.
Charles S. Dutton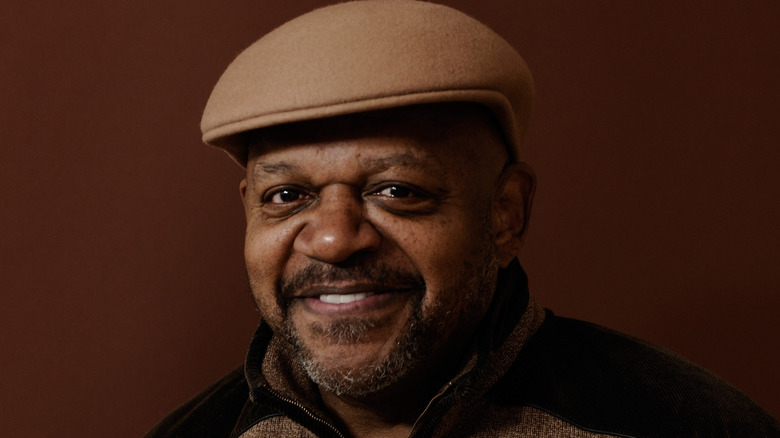 From "Jail to Yale." That's how actor Charles S. Dutton described his journey from the Maryland State Penitentiary to one of the most prestigious schools in the United States. In 1967 Dutton — who starred in the '90s sitcom "Roc" — was charged with manslaughter and given a five-year prison sentence. He then got caught with a weapon, which got him three more years. And after having a fight with a guard, eight more years were tacked on to his sentence. So why did the actor get charged for manslaughter in the first place? It all had to do with a street fight and Dutton needing to protect himself.
"My manslaughter conviction came from a fight with a guy who stabbed me seven times," he told the Los Angeles Times in 1990. "I wrestled the knife from him and killed him." The Maryland native also explained how he discovered acting, which came after a friend sent him a copy of playwright Douglas Turner's "Day of Absence." Then after getting paroled, Dutton got his B.A. at Maryland's Towson State University before heading off to Yale's drama department. He spoke about his past criminal life with the Washington Post as well and said although he used drugs in his younger years, his ultimate high came from something else. "I enjoyed knocking the [expletive] out of people," he explained in 2000. "I wasn't a bully. I would have been dead if I had been. But I enjoyed violence."
Tim Allen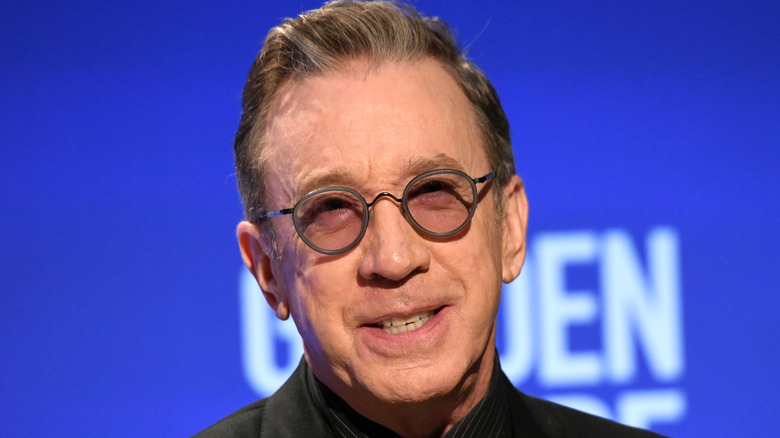 "Home Improvement" star Tim Allen found himself in police custody on October 2, 1978, after being busted at Michigan's Kalamazoo-Battle Creek International Airport with over a pound of cocaine found in his luggage. Soon after, he was slapped with a charge of "possession with intent to distribute over 650 grams of a controlled substance" and faced a possible life sentence, per The Oakland Press. Then after pleading guilty and working with federal agents to convict others, Allen was sentenced to three-to-seven years in federal prison and got out after serving two years and four months. "Mr. Allen was very reluctant to spend the rest of his life in prison, so he decided to play ball," said a former FBI agent who knows of Allen's case.
The actor and comedian also talked about that time of his life during an interview on the "WTF with Marc Maron" podcast, saying that he was just a college kid then and he, as well as another person, took the fall for "about 20 guys." Allen also said that he didn't believe his punishment would be so severe, but as time went on he began to adjust to his surroundings. "Eventually after eight months, I got used to it," he, explained. "There was OK times. Saturday we got better food. Eventually, I went from a holding cell arrangement to my own cell."
Amanda Bynes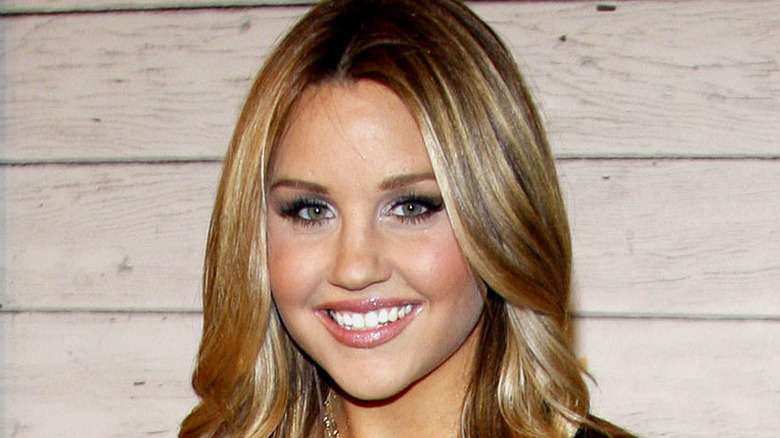 Amanda Bynes began acting at seven years old and by the time the '90s rolled around she landed two shows, Nickelodeon's "All That" and "The Amanda Show." But after fame increased and she began making a name for herself on the big screen, the actor made headlines after being accused of two separate hit and run incidents in 2012. The first accident occurred on April 6 of that year in Hollywood, California, according to CNN, when the former child star was accused of hitting a police cruiser while drunk.
The second charge came from Bynes allegedly rear-ending another car in Los Angeles in August of 2012, as The Hollywood Reporter laid out. In the latter incident, it's said the "She's the Man" star drove away without waiting for police to arrive and didn't swap her insurance info with the driver of the other vehicle. Then in February 2014, it was reported that Bynes accepted a no-contest plea to reckless driving, which allowed a DUI charge to be dismissed.
Over the years, it's been reported that Bynes has struggled with mental health. She was also put on a 72-hour involuntary psychiatric hold by California police in 2013, which according to MTV, happened after she started a small fire in the driveway of a stranger in her hometown of Thousand Oaks, California.
If you or someone you know is struggling with mental health, please contact the Crisis Text Line by texting HOME to 741741, call the National Alliance on Mental Illness helpline at 1-800-950-NAMI (6264), or visit the National Institute of Mental Health website.
Darius McCrary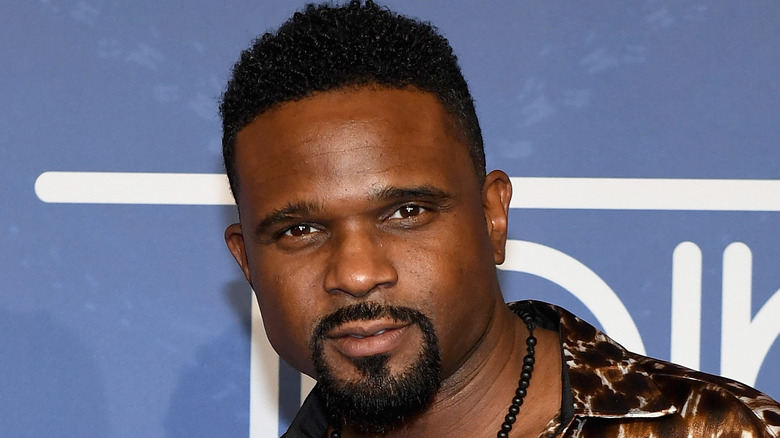 Darius McCrary played a pretty wholesome guy on ABC's "Family Matters" but according to his ex-wife Tammy Brawner he was the opposite in real life. In 2017, as E! reported, Brawner, who used to play for the Harlem Globetrotters, was granted a restraining order after saying that McCrary physically abused her and their daughter, who was 1 year old at the time. Brawner also said the actor was a drug user who drank heavily, and the combination would often spark violent outbursts. She even accused him of dislocating their daughter's arm once, which he denied.
Plus, TMZ reported that their daughter was diagnosed with an injury that's known to affect a lot of children called Nursemaid's Elbow, where the elbow is pulled and partially dislocates, per OrthoInfo. McCrary spoke about his daughter, as well as the accusations, during a TMZ interview and defended himself completely. "None of these allegations are true," he said. "More frustrating than anything is having to explain that you're not this monster." Then in February of 2019, McCrary and Brawner settled their custody dispute, with the ex Globetrotter getting primary physical custody of their daughter and McCrary getting weekly visitation.
If you or someone you know is dealing with domestic abuse, you can call the National Domestic Violence Hotline at 1−800−799−7233. You can also find more information, resources, and support at their website.
Dee Jay Daniels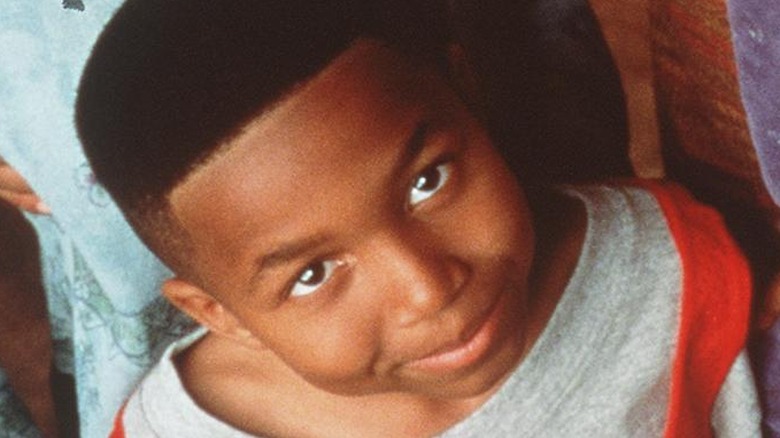 In 2012 Dorjan "Dee Jay" Daniels was staring down a life prison sentence after being arrested for the fatal stabbing of a 26-year-old man named John Joseph Lewis. It happened after a fight broke out at Chitiva's Bar and Grill in Stockton, California, and besides Daniels, two others were arrested with him, Marcus McCliman and Djuane Nunley.
According to Recordnet.com, all three men were charged with the murder, as well as gang activity. Plus, they were charged with the attempted murder of a woman who was also at the fight. Then in December of 2012, after D.L. Hughley testified for Daniels as a character witness, a jury acquitted the former child actor, and Nunley was also found not guilty. But McCliman received a guilty verdict and was sentenced to 12 years in state prison.
Daniels spoke about his arrest during an interview with VladTV that was published in February of 2021, while also detailing how he felt when learning of his murder charge. "Honestly, I thought they had the wrong person," he said. "I thought it was just a fight." Hughley also spoke during that interview and talked about standing up for his TV son as a character witness. "I knew no matter what happened, I was walking out of there," the comedian explained. "But I knew if I didn't do it right, I could make the situation worse for him."
Paul Reubens
Paul Reubens, made famous by his character Pee-wee Herman and for starring in "Pee-wee's Playhouse" from 1986 to 1990, was arrested for owning child pornography in Hollywood, California in 2002. Police searched Reubens' home after his friend actor Jeffrey Jones, who played the principal in "Ferris Bueller's Day Off," was arrested for the same thing. Reuben, who wasn't home during the search, turned himself in to police and was facing a $2,500 fine, plus one year in prison, according to Entertainment Weekly.
An investigation began after a 17-year-old male spoke to police about a wrongdoing being committed against him. Then after searching Reubens' home, police found what an insider called his' "vintage erotica" collection, which included some unlawful photos. He eventually pled guilty to a misdemeanor obscenity charge and was sentenced to three years probation in March of 2004, as "Today" reported. Plus, a misdemeanor child pornography charge was dismissed with the guilty plea, and Reubens had to stay away from minors during his probation time unless there was supervision. The New York native also had to pay a $100 fine, enroll in year-long counseling, and register as a sex offender while on probation. The Pee-wee Herman creator was also arrested in 1991 in Sarasota, Florida, after being accused of indecent exposure in an adult movie theater, which got him a fine and community service.
If you or someone you know may be the victim of child abuse, please contact the Childhelp National Child Abuse Hotline at 1-800-4-A-Child (1-800-422-4453) or contact their live chat services.
Brandy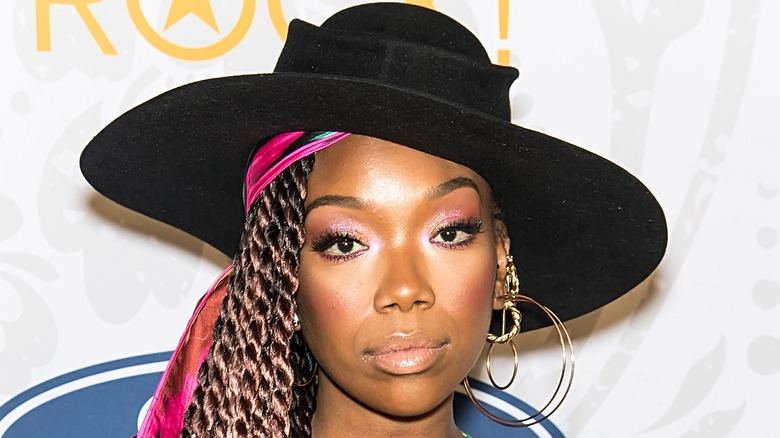 The year of 2006 was undoubtedly tragic for the family of Awatef Aboudihaj, a 38-year-old woman who was killed after being struck by Brandy, who rear-ended her vehicle on Los Angeles' 405 freeway that year. According to The Berkshire Eagle, the R&B singer — who starred in the sitcom "Moesha" — failed to stop when her vehicle approached a traffic jam, while going around 65 miles per hour.
She wasn't charged criminally for the incident but was sued by Aboudihaj's family. And in 2007, TMZ reported that the victim's husband, Marquane Hdidou, was furious with Brandy because he allegedly saw her hanging out at nightclubs in photos, not long after his wife's death. Brandy settled out of court with Aboudihaj's two children in 2009, giving them both $300,000, which was detailed by TMZ. Afterward, she settled with Hdidou but the amount wasn't released. She also settled with Aboudiha's parents for an undisclosed amount, then talked about the accident in 2014 on "Oprah: Where Are They Now?" "You never wake up thinking today is the day something like this would happen," Brandy told Oprah Winfrey. "Being involved in something that tragic, I couldn't believe it … I don't think that's something I could ever get over or ever truly understand."
Jeffrey Tambor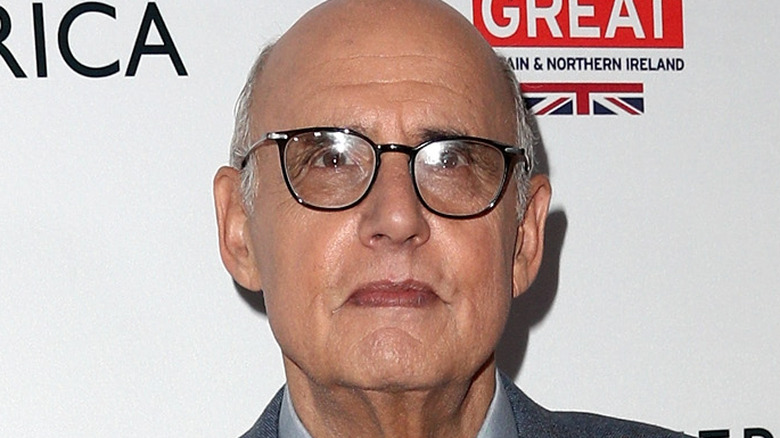 Jeffrey Tambor has been a working actor at least since the '70s, being in numerous films and television shows, including "The Larry Sanders Show" from 1992 to 1998. And one of the series that Tambor received a lot of praise for is Amazon's "Transparent," where he played Maura Pfefferman, a character who came out as transgender later in life. Sadly for many fans of the show, Tambor was gone after the fourth season. That was because he was accused of sexually harassing two trans women, his ex-assistant Van Barnes and Trace Lysette, who played the character Shea on "Transparent."
As The Hollywood Reporter states, Barnes made her accusations about the veteran actor in a private Facebook post that got leaked, and in the wording, it was implied that Tambor offered her a higher salary if she slept with him. But because Tambor's former assistant signed a nondisclosure agreement, she never revealed to the public what actually occurred. Then after that scandal erupted, Lysette said that Tambor made an inappropriate sexual remark when her character wore a "Flimsy top and matching short shorts" on the show. Lysette also claimed that Tambor got physical and thrust his body against her. "The Arrested Development" star eventually denied everything but was still fired from the show. "I can be volatile and ill-tempered, and too often I express my opinions harshly and without tact," said Tambor in a statement. "But I have never been a predator — ever. I am deeply sorry if any action of mine was ever misinterpreted by anyone as being sexually aggressive."
If you or anyone you know has been a victim of sexual assault, help is available. Visit the Rape, Abuse & Incest National Network website or contact RAINN's National Helpline at 1-800-656-HOPE (4673).
Danny Masterson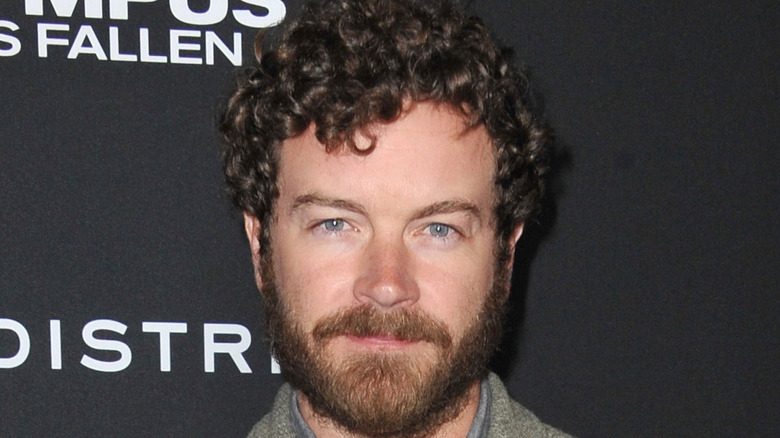 In March of 2017, Deadline reported that Los Angeles Police were launching an investigation against "That '70s Show" actor Danny Masterson after four women claimed he raped and sexually assaulted them in the early 2000s (via Vanity Fair). He was officially charged in June of 2020 and pleaded not guilty. He was then fired by Netflix as a cast member of "The Ranch," a comedy-drama series that also starred Ashton Kutcher. Masterson has always maintained his innocence, however. The investigation led to a preliminary hearing in May of 2021 to determine if there's enough evidence for him to stand trial. During that hearing, one woman said she was in a relationship with Masterson for five years when he raped her in their Los Angeles area home.
Another woman said a similar act occurred one night after Masterson invited her to go into his hot tub. And a third accuser claimed the actor drugged and raped her in 2003 when she went to his house to pick up a set of keys. The women also said because Masterson is a member of the Church of Scientology, its members harassed them for their claims and discouraged them from going to police, which the church denied. Then after three women testified, a judge said Masterson would have to stand trial and if convicted he could spend 45 years to life in prison, according to People. As of this writing, the case is still ongoing.
If you or anyone you know has been a victim of sexual assault, help is available. Visit the Rape, Abuse & Incest National Network website or contact RAINN's National Helpline at 1-800-656-HOPE (4673).