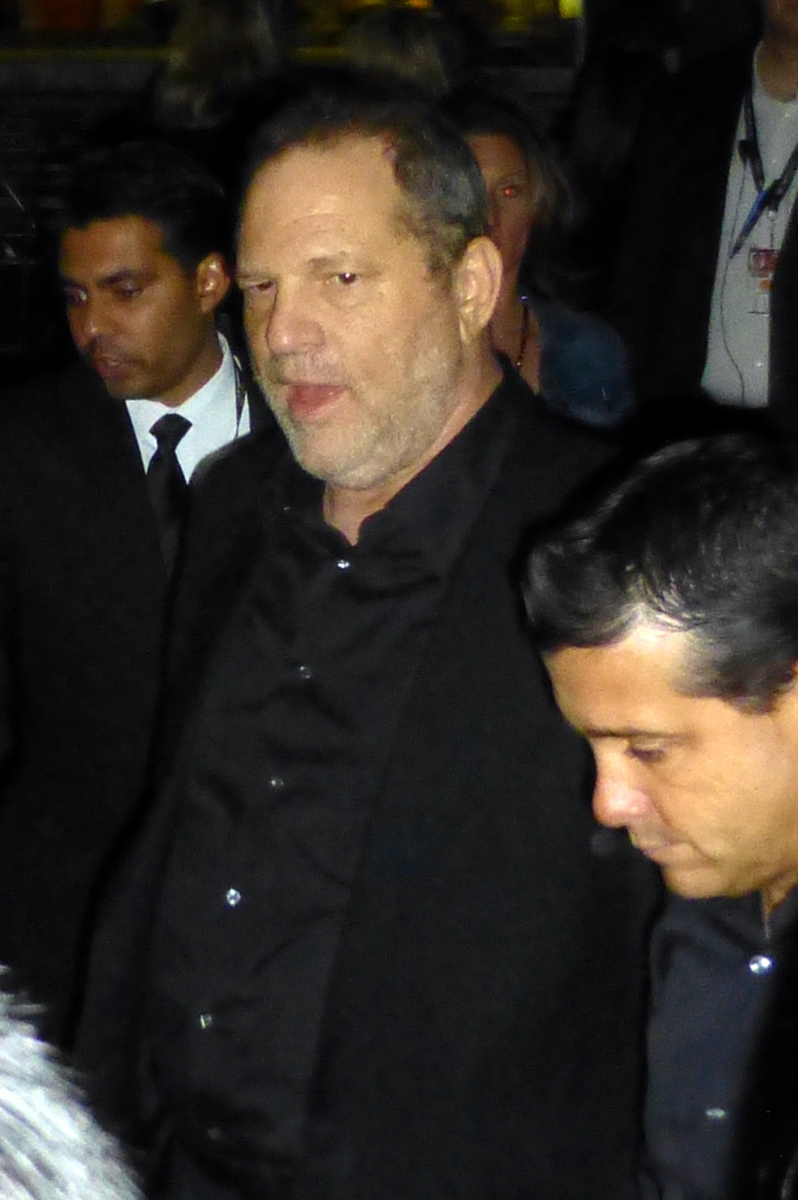 Despite attempts from Harvey Weinstein's lawyers to keep him from having to face more sexual assault charges in Los Angeles on the grounds that he's in poor health and going blind, the disgraced movie mogul was flown from the Wende Correctional Facility, a maximum security prison near Buffalo, N.Y., to the Twin Towers jail in downtown L.A. on Tuesday.
Weinstein appeared in court Wednesday morning, handcuffed and in a wheelchair. He remained silent as his lawyer entered a "not guilty" plea on his behalf.
Los Angeles prosecutors now have 120 days to bring Weinstein to trial.
Weinstein, who is already serving a 23-year sentence since his February 2020 conviction for assaulting two different women, faces 11 additional counts of sexual assault. ~Alexandra Heilbron
Cosby got off scott free claiming poor health & so will this piece of lizzard dung. Big monied men can pay for big lawyers — they all get off. Look at OJ Simpson & everybody in the world knew he did it — including the lawyers & judges. Sadly, the justice system is about nothing but big money.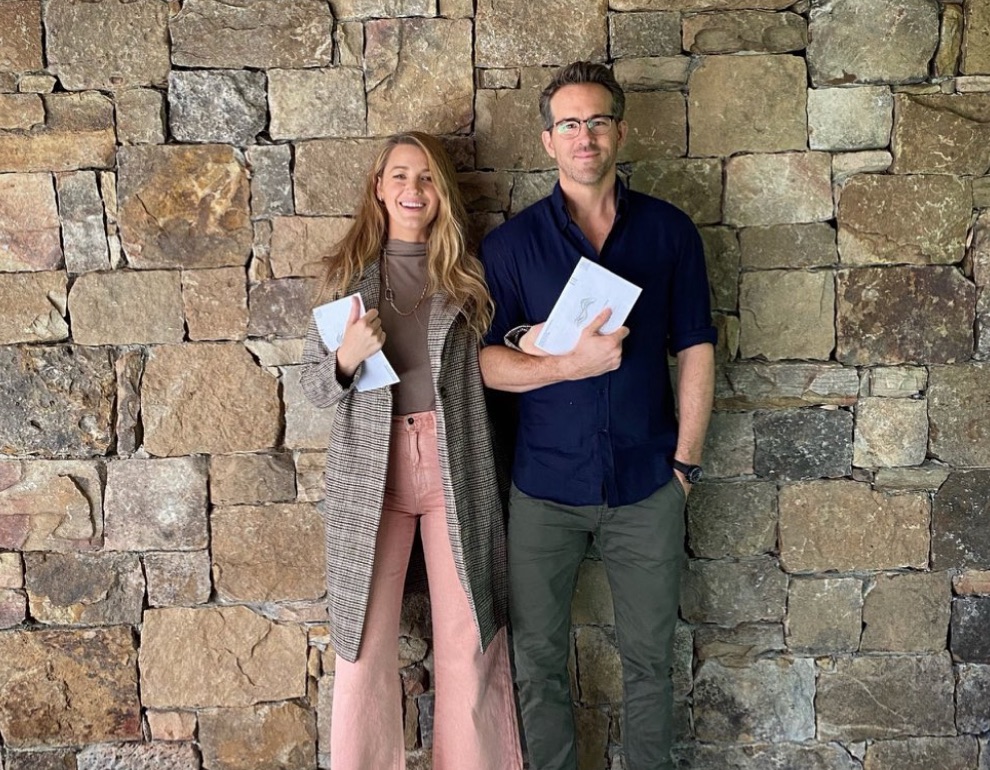 Blake Lively is sick of the paparazzi. Best known for her TV series Gossip Girl and the movies A Simple Favor and The Shallows, Blake took to Instagram Monday morning to criticize the disturbing way one photographer took photos of her and her three children, James, 6, Inez, 4, and Betty, 1, with husband Ryan Reynolds. The mother and daughters were out exploring New York City when a photographer stalked them in a way Blake called "frightening."
Blake spoke out about the incident on an Instagram post by Daily Mail Australia, showing two photos of Blake — with one of her smiling and waving and the other with her daughters. The post was captioned: "Blake Lively is a hands-on mum as she expertly wrangles ALL THREE daughters while out in NYC."
But in her comment on the post, Blake revealed the context behind the photos, calling the images "deceitful."
"My children were being stalked by a man all day, jumping out, and then hiding," Blake wrote. "A stranger on the street got into words with them because it was so upsetting for her to see."
She then went on to criticize the news outlet directly. "When I tried to calmly approach the photographer you hired to take these pictures in order to speak to him, he would run away — and jump out again at the next block," the actress wrote. "Do you do background checks on the photographers you pay to stalk children? Where is your morality here? I would like to know. Or do you simply not care about the safety of children?"
"Please delete. C'mon. Get with the times," Blake concluded.
The actress received immediate and widespread support, prompting Daily Mail Australia to remove the post from their page. Another account, @commentsbycelebs, reposted the photo with her comment, and masking her children's faces. Blake thanked the account for sharing and offered up some recommendations for how to handle similar issues in the future.
"One simple thing people can do is stop following and block any publications or handles who publish kid's pictures. Feel free to report them. Or send a dm sharing why you don't follow them," Blake wrote. "It's a simple way of only aligning with publications who have morality. And so many do."
She said that viewers play a big role in what gets posted or published.
"If that audience makes it clear they don't want something — like photos of children obtained by men frightening and stalking them — the publication or account will do what the audience wants. It's the only way that so many have already stopped. Because the people demanded it. So thank you to everyone who's made that difference already. And thank you again for sharing." ~Cassandra Coleman
Shades of Princess Diana! Have the photographers not learned anything?! This is not a life that those young girls signed up for and it is not right to do this. Stop it and let the kids be kids! They do not to be,, and should not be, stressing about people hiding in bushes and jumping out at them! Blake and Ryan should not have to hide their kids away inside the home for the rest of their lives. That is not the way kids should have to live. LEAVE THEM ALONE!!!!

Shame on those that will do anything for a story. I know some people say they are celebrities and so it is fair to get in their face — just because they are known should make no difference to
how they are treated . I do not understand the mindset of the morons that believe they can do whatever they want to get a picture . I don't know what the law says but she should sue this idiot .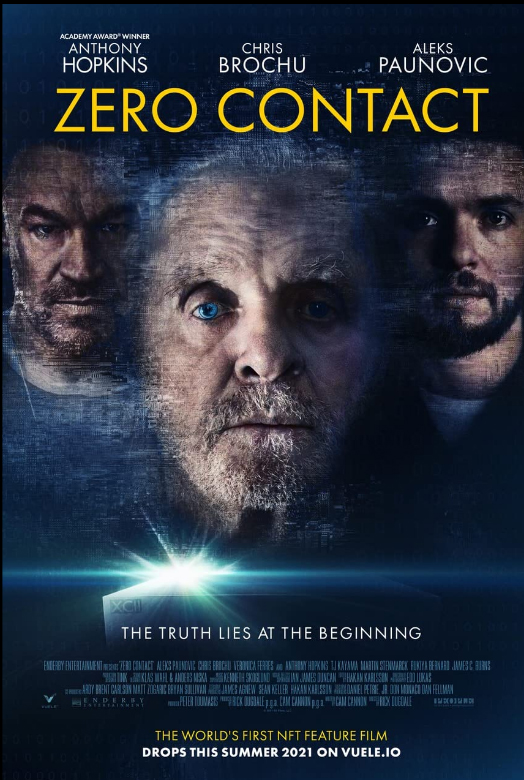 Two-time Oscar winner Anthony Hopkins is set to break new ground in his long and storied career. The veteran thespian's latest film Zero Contact is set to be making its debut on the digital platform Vuele, although a specific date has not yet been announced.
What makes this news incredibly groundbreaking is its distributor. They describes themselves as "the premier direct-to-consumer, feature-length film viewing and distribution platform delivering feature-length films and digital collectible entertainment content as NFTs."
For those unfamiliar with the term NFTs (Non-Fungible Token), it is a completely unique digital item with no means of being replaced. Essentially it ensures a one-of-a-kind nature to an item in layman's terms. In many ways this is an internet revolution in bringing ownership to online content in a landscape where piracy runs rampant.
Along with Vuele members having access to the film, they will also have the opportunity to purchase additional content such as behind-the-scenes and never-before-seen footage, bonus features, exclusive Q&As and more.
As for the film itself, Zero Contact follows five characters across the globe whose sole connection is to late tech titan Finley Hart (Anthony Hopkins). The five characters work together with the aim of stopping Hart's secretive project, a potentially lethal device that will either solve all of mankind's problems or end all life on Earth.
It is the platform's first film release and Vuele co-head Rick Dugdale could not be any more excited. "This project was a truly one-of-a-kind experience," Rick said. "We had to innovate at every step of the way, shooting in 17 countries around the world during a global pandemic. It only makes sense for a film like this to continue its ground-breaking trajectory by revolutionizing the way Hollywood films are premiered, viewed, and shared utilizing blockchain technology." ~Paolo Maquiraya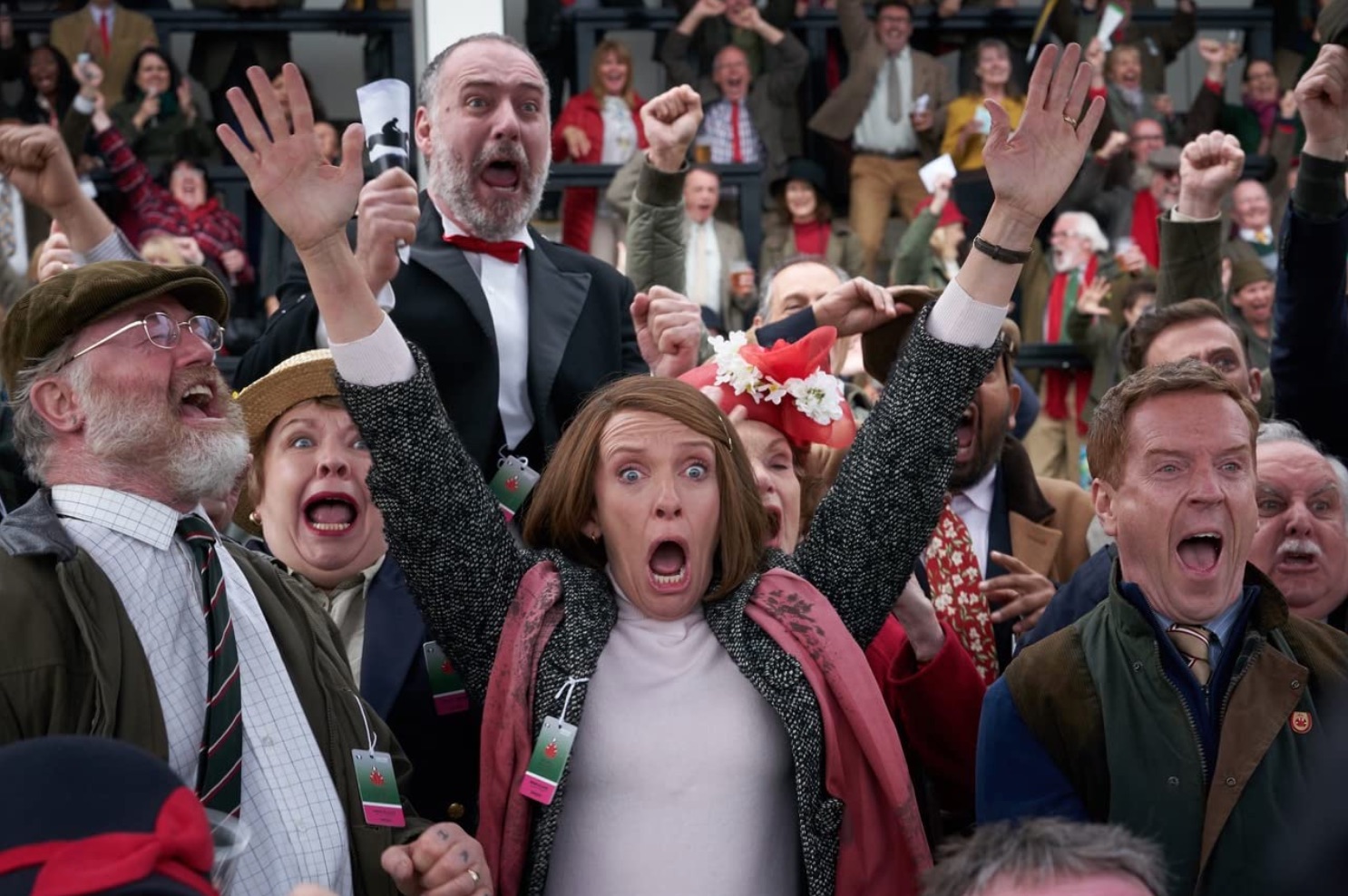 Even though theaters are open everywhere and summer releases are heating up, there are still tons of great flicks and series coming to at-home streamers, DVD/Blu-ray, and On Demand. Find out what to watch at home this week, including the feel-good film Dream Horse (above), Amazon Prime Video Original Jolt, and the premiere of the Disney+ remake Turner & Hooch.~Cassandra Coleman
Jolt: A bouncer (Kate Beckinsale) controls her slightly murderous anger-management problem using an electrode-lined vest that shocks her back to normal whenever she gets homicidal. After the first guy she's ever fallen for is murdered, she goes on a revenge-fueled rampage to find the killer — while the cops pursue her as their chief suspect. Available on Amazon Prime Video July 23.
Dream Horse: Grocery store clerk Jan Vokes (Toni Collette) is bored with her life until she hears a man talking about a racehorse he once owned. Inspired, Jan decides to breed a racehorse, and she gets together a group of people in her small town to go in on the opportunity with her. When the foal is born, Jan is thrilled by his beauty and decides to call him Dream Alliance. Even though there's less than a one percent chance their horse will ever win a race, he brings hope and excitement to the village, especially as he grows and begins to show promise. Watch it on DVD/Digital/VOD July 20.
Turner & Hooch: In this television adaptation of the 1989 film, uptight U.S. Marshal Scott Turner (Josh Peck) inherits a big unruly dog named Hooch. After adjusting to the unwanted companion, Scott realizes that Hooch may be exactly what he needs in life. Available on Disney+ with the first episode debuting July 21.
July 19
Fire at Sea (Sundance Now)
Harmonium (Sundance Now)
Ixcanul (Sundance Now)
Olympic Pride, American Prejudice (Sundance Now)
Outlier (Acorn TV)
July 20
Ashes to Ashes (BritBox)
Die in a Gunfight (DVD/Blu-ray)
Dream Horse (DVD/Digital/VOD)
Gangs of London: S1 (DVD/Blu-ray)
Jakob's Wife (DVD/Blu-ray)
Milkwater (Netflix)
Spiral: From the Book of Saw (DVD/Blu-ray)
July 21
Dreams Come True (Amazon Prime Video)
Meet Spidey And His Amazing Friends: S1 (Disney+)
Monsters at Work: S1, New Episode (Disney+)
My Super Ex-Girlfriend (Amazon Prime Video)
The Movies That Made Us: S2 (Netflix)
Sexy Beasts (Netflix)
Too Hot to Handle: Brazil (Netflix)
Trollhunters: Rise of the Titans (Netflix)
Turner & Hooch: S1, Premiere (Disney+)
July 22
Jodi (Amazon Prime Video)
Narappa (Amazon Prime Video)
Still Working 9 to 5 (Netflix)
The Wine Show: S2 (Sundance Now)
Words Bubble Up Like Soda Pop (Netflix)
July 23
A Second Chance: Rivals! (Netflix)
Bankrolled (Netflix)
The Bill: S26 (BritBox)
Blood Red Sky (Netflix)
High School Musical: The Musical: The Series: S2, New Episode (Disney+)
Jolt (Amazon Prime Video Original)
Kingdom: Ashin of the North (Netflix)
The Last Letter From Your Lover (Netflix)
Masters of the Universe: Revelation (Netflix)
The Mysterious Benedict Society: S1, New Episode (Disney+)
RHS Tatton Park Flower Show 2021 (BritBox)
Schmigadoon!: S1, New Episode (Apple TV+)
Sky Rojo: S2 (Netflix)
Stargirl: S1 (Amazon Prime Video)
Ted Lasso: S2, Premiere (Apple TV+)
Wrath of Man (Netflix)
There are no comments yet, why not be the first?