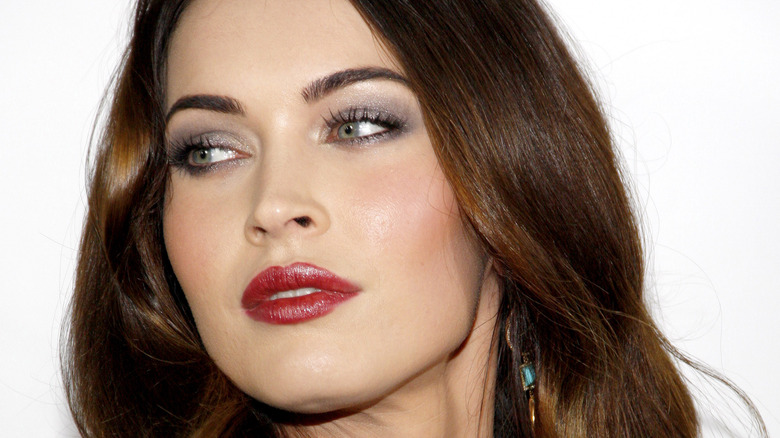 When you're a celebrity, you're subjected to the scrutiny of the world, and as social media alone proves, that can be a demanding audience. Stars can go from golden icons to fallen idols in the blink of an eye, and for some, once they've tumbled, it's a challenging and arduous task to claw their way back up to the top again.
Some celebrities are just made for scandal and judgment; they positively thrive on it. In contrast, others are thrust into the often fake and salacious reality TV world, where they become ripe for exploitation and primed for ridicule. Others fall from grace because of personal life matters, and some find it challenging to deal with incredible wealth and the trappings of fame at a young age. However, some public figures just love the spotlight and crave the inevitable tabloid headlines and front covers.
When you're in the public eye, DUIs, sex tapes and scandals, NSFW photos, feuds and brawls, red carpet antics, and outrageous anecdotes can all lead to vilification and name-calling. From teen moms to teen brides, rappers to actors, models to royalty, here's a selection of celebrities who have been accused of having no class.
Meghan Markle has been judged by family, media, Piers Morgan, and an ex-model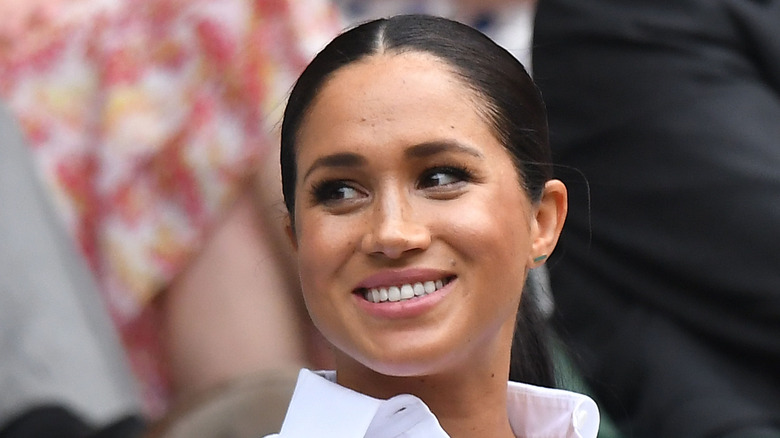 It was a given that whoever Prince Harry married would be put through the media wringer. Even Kate Middleton, who's transformed into the perfect Duchess in the eyes of the public, went through a brutal initiation period when news broke of her relationship with Prince William (via the New Statesman). However, Meghan Markle was treated far harsher than any of her predecessors.
From the moment it became apparent Harry was dating Meghan, the gloves were off. Meghan was a working actor from the USA, had an ex-husband and past boyfriends. And sadly, the color of her skin made her a tabloid target like no other — and if anybody doubts racism's a factor, they only need to read the comments section of any Daily Mail Markle piece or the outlet's infamous "(almost) straight outta Compton" post.
But it wasn't just the tabloids who were watching and judging Markle's every move. There was the unwavering obsession Piers Morgan developed with the Duchess of Sussex that culminated in Morgan storming off live TV and being fired from "Good Morning Britain." There was Markle's half-sister, Samantha, who became a trash-talking staple on TV, tweeting that her sister was "classless" for not including her estranged family in her official coat of arms (via The Observer). Then there was the fierce backlash that followed Meghan and Harry's Oprah Winfrey interview, which resulted in former model Leilani Dowding slamming Markle for having "zero class."
Nicole Snooki Polizzi was branded 'a degenerate' by a New Jersey state senator
"Jersey Shore" had become a must-watch, trainwreck-tastic hit for MTV by the third season. According to Entertainment Weekly, 8.4 million tuned in for the Season 3 premiere, making it "MTV's most-watched series telecast of all time." Chances are that if you were a teenager or older in 2011, you were well-acquainted with Mike "The Situation" Sorrentino, Deena Cortese, Ronnie Ortiz-Magro, Sammi "Sweetheart" Giancola, Jenni "JWoww" Farley, Paul "Pauly D" DelVecchio, and, of course, Nicole "Snooki" Polizzi.
Despite being just 4'8", Snooki was arguably the biggest "Shore" star, out-drinking, feuding, fighting, and raging them all. There was, as she recounted on Twitter, "The time I peed on the Jersey Shore executive producer because I didn't want to do an interview." Or the time when she told Ellen DeGeneres that her partying style culminates in her waking up in a garbage can "once a month." And the time she was arrested for disorderly conduct following a day of beer bongs, bikes, and boardwalk (per TMZ). Oh, and there was the time when Rutgers said that they'd paid the diminutive diva $32,000 to speak at their university and shots hit the fan.
As The Wrap reported, the appearance was so controversial that New Jersey senator Joe Kyrillos felt compelled to introduce legislation "that would reverse the way that public universities collect student fees." Insisting students shouldn't be forced to pay for appearances, Kyrillos branded Snooki "a degenerate reality television star who offers neither useful advice nor any appreciable talents." According to Reuters, a Rutgers spokesperson stood by the university's invitation to Snooki.
The comments on Jenelle Evans' Instagram page aren't always so nice
One of the most polarizing stars of long-running reality series "Teen Mom 2" is Jenelle Evans, who first appeared on MTV in "16 and Pregnant" while pregnant with son Jace. As E! News noted in their roundup of stories about Evans' personal life, she's ended up in a bitter custody battle with her mom, tested positive for THC while pregnant, and was cut from the show after her husband, David Eason, shot their dog.
As controversial as she may be, Evans' 2.8 million Instagram followers devour her every post. One upload that sparked some severe division in 2019 was a video Jenelle posted of herself in a bikini on a hammock. According to Cafemom, some followers praised Evans, while others slammed her mothering skills, pondered if she was pregnant again, and stated, "this isn't classy."
And how about when she happened to be up in Sequoia National Park while the state was dealing with wildfires in 2018? As The Hollywood Gossip noted, many of her followers felt it was tasteless to share her pics while California was in the middle of one of its worst fire seasons ever. "If you want to post about our state, post about our residents who lost their lives and homes…" one commented. "Post about our amazing firefighters and first responders who give their lives to save lives. I swear you ALWAYS are classless with the worst timing ever! SMH."
Kim Kardashian was called 'trash' by romance novel model Fabio
Kim Kardashian's career was launched after a sex tape starring her and Ray J was leaked in 2007. In an interview with Page Six, Steve Hirsch, CEO of Vivid, who released the video, insisted that despite rumors to the contrary, Kardashian had nothing to do with the tape getting out. "It was a very difficult deal to get done. Probably [the hardest deal we've done]. [Kim] did not want it to happen," Hirsch insisted. According to Gizmodo, the tape "has become the most-watched porn video in history" with over 93 million views.
Kardashian went from being Paris Hilton's assistant to superstar. A reality TV show was launched, spawning a series of spin-offs, a short-lived marriage to Kris Humphries followed then a high profile marriage to Kanye West, resulting in four children before Kardashian filed for divorce in 2021. Oh, and Kim Kardashian also managed to amass a fortune in excess of $1 billion, according to Forbes.
However, some will always bring it back to Kardashian's sex tape — and judge her for said tape. Take sex symbol Fabio, for example. The former model, famous for posing topless on the covers of romance novels, slammed Kimmy in an interview with New York Daily News. "Kim Kardashian is trash," he said. "The wealth and power that she may have doesn't matter. I always tell people, 'I have more respect for somebody with no money and class than somebody who is trash and makes $1 billion.' Now you're trash with $1 billion."
Amber Rose called 'classless' over NSFW SlutWalk nude photo
As Harper's Bazaar noted, the original SlutWalk launched in 2011 in protest of cops telling "women to stop dressing like sluts if they wanted to avoid sexual assault." Amber Rose started her annual Los Angeles SlutWalk back in 2014, shortly after discovering the existence of the Toronto version. The aim of the protest is to help eliminate the effects of toxic masculinity. Rose told Harper's, "It doesn't matter what we have on, it's still not an excuse to come and touch me inappropriately or assume I want to f**k you— because I don't."
Amber Rose has faced more than her fair share of gross personal attacks over the years (see: the horrible comments Kanye West made on "The Breakfast Club"), and many have been pointed at her work with SlutWalk. In 2017, for example, the public figure was slut-shamed over a NSFW pic that she posted to promote the event. The photo has since been removed, but E! News still has a copy on their Twitter feed, along with a selection of adverse reactions, including one branding Rose "so classless."
And such jabs have been hurled at Amber Rose's festival, too. When Foxy Brown missed her 2018 performance at SlutWalk, she took to Instagram to call Rose's team "classless" and said she was "disgusted by the lack of respect."
If you or anyone you know has been a victim of sexual assault, help is available. Visit the Rape, Abuse & Incest National Network website or contact RAINN's National Helpline at 1-800-656-HOPE (4673).
Wendy Williams blasted for being 'abhorrent' and 'classless' on her chat show
Wendy Williams has come under fire countless times since the launch of "The Wendy Williams Show" in 2008. In fact, it seems like Williams has never been out of the news thanks to controversy after controversy. BET rounded up a selection of Williams' saltiest moments, including branding "Basketball Wives" star Evelyn Lozada's son a "cash register." However, Williams really caught heat over jokes she made following the tragic deaths of two celebrities.
Williams made some seriously insensitive quips about the 2020 alleged murder of sex therapist Amie Harwick, who used to date "The Price is Right" host Drew Carey. "She was killed. Not by Drew," Williams said before busting out with his show's catchphrase, "Come on down!" Harwick was allegedly pushed off the third-floor balcony of her home by an ex-boyfriend she had a restraining order against. The backlash against Williams' comments was so severe it even led to a Change.org petition demanding her show be taken off the air.
But Williams was back at it again in 2021 following the murder of TikTok celeb Matima "Swavy" Miller. As BuzzFeed recounted, Williams nonchalantly dismissed the social media star by asking the audience to "clap" if they knew who he was before going on to announce his death. Viewers hit back at Williams, calling her commentary "abhorrent" and branding her "classless." Swavy's family told TMZ they would like an apology.
A barb called Cardi B 'loud and classless'
Cardi B is the queen of making headlines, isn't afraid of TMI, and knows her way around a feud; her long-standing battle with Nicki Minaj is legendary. As Glamour noted, after Minaj allegedly dissed Cardi's parenting skills, a shoe-throwing brawl erupted during New York Fashion Week's Harper's Bazaar Icons Party in 2018. Fans also battled it out, with one of Minaj's followers slamming Cardi B as "loud and classless."
The following year, Cardi shared an Instagram clip (which has since been deleted) where she directed an F-bomb-packed rant at the NYPD (via Page Six). In another (via The Mirror), Cardi B filmed herself in the back of a car with her jeans pulled down and remarked on the comfort level of her lower half. Some viewers saw the humor; others? Not so much. "It's that time to class up. Stop this foulness," one commenter griped.
And, of course, there was Cardi and Megan Thee Stallion's outstanding performance of "WAP" at the 2021 Grammys — well, not everyone found it outstanding. Speaking about the stage show on the House floor, Republican Congressman Glenn Grothman said "millions of Americans would view her performance as inconsistent with basic decency." Cardi shared his reaction on Twitter and wrote, "I think we all been on the edge this week since we seen police brutality back to back including watching one of the biggest case in history go down DUE to police brutality but wait ! This is wat state representative decide to talk about."
Miley Cyrus mauled over 'classless and self-degrading' VMAs twerk fest
Child star-turned-music superstar Miley Cyrus has been subjected to media scrutiny and public criticism since she was a teenager. In 2017, Rolling Stone broke down some of her most significant scandals, a list that includes a video of an underage Cyrus smoking salvia, the time she told Billboard that she was not into hip-hop anymore, and a racist photo controversy.
However, it was Miley Cyrus' 2013 "VMAs" twerk fest that really set the cat among the pigeons. As per USA Today, Cyrus' performance sparked a "cultural freakout" — and not just surrounding the totally valid criticisms regarding cultural appropriation. The Daily News opined, "By letting her tongue lay lazily out of the side of her mouth like a dog on a hot day, and grinding her crotch like a sex worker who's seen happier times, Cyrus titillated and appalled millions." And Fox News decreed, "Miley needs to know that in fact, she can stop, and she should. The reaction comes not because of her age or upbringing but because she was absolutely classless and self-degrading."
Following the reaction to the performance of "We Can't Stop" and "Blurred Lines," Cyrus recognized the power of her celebrity. Reflecting on the moment in a 2018 interview with Wonderland (via Just Jared Jr), she said, "It inspired me to use my platform for something much bigger. If the world is going to focus on me and what I am doing, then what I am doing should be impactful and it should be great."
Jennifer Lawrence branded 'a peasant inside' for scratching her butt on sacred rocks
Jennifer Lawrence scored her first Oscar nomination for the 2010 gritty, dark drama "Winter's Bone." Lawrence's career skyrocketed, and by 2015 she was the highest-paid actress in Hollywood, raking in $52 million in one year, according to Forbes.
In 2013, Lawrence took home the Academy Award for Best Actress. A year later, she set a record for the youngest ever three-time Oscar nominee. However, J.Law's meteoric rise was followed by a fall from grace; as she went on to suffer box office flops and fans started to turn against her. Lawrence came under fire following an interview on "The Graham Norton Show" in 2016. According to The Daily Telegraph, the "angry backlash" was caused by a story Lawrence told about scratching her butt on some "sacred rocks" in Hawaii. "You're not supposed to sit on them," she said, "because you're not supposed to expose your genitalia to them. I, however, was in a wetsuit for this whole shoot — oh my god, they were so good for butt itching!"
Viewers were quick to slam the star. There was an avalanche of critical tweets, such as, "I hate her so much." Another user wrote, "She is so gross and disrespectful. Some people don't deserve the high popularity they got.. she's a peasant inside." And another one tweeted, "this is so cringe, she really thinks she's being funny .. she's trash n those that were laughing are also." According to the BBC, she eventually apologized for her remarks on Facebook.
Justin Bieber labeled 'classless and tasteless' for 'inappropriate' clothing choice
Justin Bieber started to make waves on YouTube when he was just a tween, and by the time he reached 14, he had been scooped up by Scooter Braun and signed to LaFace Records. He was worth $100 million before he turned 17, according to The Hollywood Reporter. And it wasn't long after he catapulted to superstardom that he became a lightning rod for criticism. Bieber was a tabloid fixture throughout his teens and early twenties. As CNN recounted, Bieber had a number of brushes with the law over the years, got in trouble for egg bombing a neighbor's house, had a pet monkey confiscated, and peed in a restaurant mop bucket.
Biebs put his wild days behind him, however, when he married Hailey Baldwin in 2018. But, just when it seemed the reinvention of Justin Bieber was complete, he came under fire yet again in July 2021. This time it was over his clothing. According to MSN, Bieber and Baldwin were slammed by people online for the "inappropriate" outfits they wore to meet with French President Emmanuel Macron and his wife, Brigitte. "So classless and tasteless," one member of the Twitter fashion police critiqued.
Courtney Stodden was called 'the trash all over the internet' by a co-star
Courtney Stodden became a tabloid fixture in 2011. The young model became an object of curiosity and ridicule purely because of circumstance. Stodden, who came out as non-binary via their Instagram in 2021, was dubbed the "teen bride" because, at age 16, they married 51-year-old actor Doug Hutchison.
As BuzzFeed reported, Stodden's mom, who also acted as their manager, had granted permission for the two to wed as Stodden was underage at the time. The media fixated on Stodden's appearance and their relationship; the couple even appeared on ABC News to insist their love was real. Stodden eventually filed for divorce in 2018, alleging on Instagram (via The Cut) they were "absolutely taken advantage of" by Hutchison. Stodden is now engaged to producer Chris Sheng, showing off their massive sparkler in an Instagram post.
Stodden has been bullied by a number of public figures over the years. When they appeared on "Couples Therapy" in 2012 (via Radar Online), co-star and The Dirty founder Nik Richie called them "the trash all over the internet." And in a 2021 interview with Daily Beast, they shared that they'd been subjected to a barrage of hateful verbal attacks by stars like Chrissy Teigen, Joy Behar, and Courtney Love. "You know, one of the biggest surprises is that all of the celebrities who shamed me — other than Perez Hilton, who stood up and was kind — they have not sought to apologize or sent any kind of love my way," Stodden said.
Tara Reid was slammed for being a 'train wreck on the party train'
Tara Reid was a Hollywood it girl back in the late 1990s, launching to fame after appearing in 1998's "The Big Lebowski" and then the iconic 1999 comedy "American Pie." Tara Reid was at the top of her game, in hot demand, and even engaged to Carson Daly before splitting in 2001 (per People).
Alas, it didn't take long before Tara Reid was a tabloid staple. She went from box office big shot to Razzie winner without passing go. After showing up in some movies that ended up being flops, she turned to TV, hosting the E! travel show "Taradise," where Reid partied around the globe.
Reid and her partying ways were subject to a heck of a lot of ridicule. Take when she was photographed posing with a doorman, for example, and Perez Hilton wrote, "Nothing says keeping it classy like holding onto a doorman for dear life!" Or when TMZ branded her a "train wreck on the party train." Or when EW said of her reality show, "Tara Reid travel show pushes the limits of trashy."
In 2021, Reid spoke with E! News about getting "bullied and put down" by the media in the past. "In life, when you go through different things, you've got to learn to accept different things and move on to allow your door and window to open up to good people and good vibrations," she said.
Farrah Abraham branded 'trailer trash' in explosive reality TV fight
When it comes to drama-plagued reality TV stars, Farrah Abraham is right up there. Like Jenelle Evans, Abraham's fame came courtesy of "16 and Pregnant" and continued with "Teen Mom." Abraham found herself in the court of public opinion from the get-go. Sources claimed to The Ashley that she "was awful to the crew behind the scenes," she's had run-ins with the authorities, her parenting choices have been called into question — suffice to say, a lot of not-so-favorable things have been said about the reality star.
In addition to "Teen Mom," Abraham has appeared on other reality shows, such as a memorable stint on the UK version of "Celebrity Big Brother," which resulted in a police caution after a physical altercation on its spin-off show "Bit on the Side," as noted by BBC. Then there was the "Marriage Boot Camp: Reality Stars — Family Edition" fiasco. As People magazine reported, Abraham went at it with Chad "Ochocinco" Johnson's mother, Paula Johnson, claiming she "needs to go to jail and needs to get the s**t beat out of her." The heated exchange culminated in Johnson calling Abraham "trailer park trash," and Abraham responding, "When I go f**k your son, I'll send you a picture."
Meghan Fox accused of being 'queen of talking trailer trash' by 'Transformers' crew
Megan Fox became a superstar and a Hollywood sex symbol after landing the role of Mikaela Banes in Michael Bay's 2007 adaptation of "Transformers." She went on to star in the second "Transformers" movie "Revenge of the Fallen," horror comedy "Jennifer's Body," and action flick "Jonah Hex." In 2010, she married Brian Austin Green, having three children with him before splitting in 2020 (per CNN).
However, it didn't take long before Fox's glittering career turned to dust. Her downfall began after she dissed the director who helmed the movie that more or less made her a star. In an interview with Wonderland magazine, Fox claimed Michael Bay "wants to be like Hitler on his sets, and he is."
The "Transformers" crew clapped back in a scathing and long open letter (via HuffPost) where they slammed Megan Fox for being "dumb-as-a-rock" and "the queen of talking trailer trash." They went on to allege Fox was "about ungracious a person as you can ever fathom" and branded her "a thankless, classless, graceless, and shall we say unfriendly b**ch."
"I know that the things they said about me in the crew letter were not true, but Bay is not happy with some of the things I've said about him," she told The New York Times Magazine in 2009. "I was waiting for someone to defend me, to say, 'That's not accurate,' but nobody did."