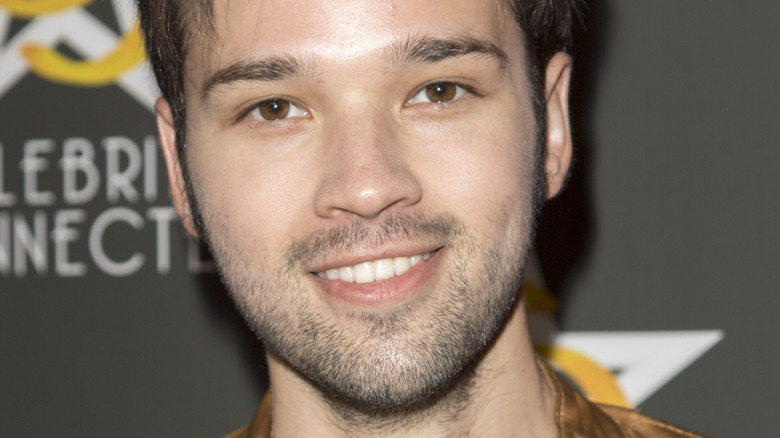 Nathan Kress found huge success playing the nerdy but lovable character Freddie Benson on Nickelodeon's "iCarly" for seven seasons. "iCarly" was a hugely popular show for teens and was one of the first shows that was completely centered around what it was like making it big on the internet. With a grand total of 109 episodes and the finale episode drawing in a whopping 6.4 million viewers, one would think the entire cast of this much-loved show would become huge stars outside of the show. However, even though Kress was a seasoned child actor and model by the time he landed "iCarly," he didn't seem to follow the same path as his mega-famous co-stars when the show ended.
Miranda Cosgrove, for example, went on to immense success with voice-acting work, and it's arguable that while Jennette McCurdy quit acting in 2017 to pursue writing, directing, and podcasting, had she stayed in the game, there would have been no shortage of offers coming her way.
Since the series wrap in 2012, Kress started a family and landed small acting roles — but nothing as big as "iCarly." In 2020, an "iCarly" reboot was announced for the streaming platform Paramount+, with Kress along for the nostalgic ride. Let's take a dive into the nine years between Kress' "iCarly" stints to try to answer the question: Why hasn't Nathan Kress achieved more fame?
iCarly actually led Nathan Kress behind the camera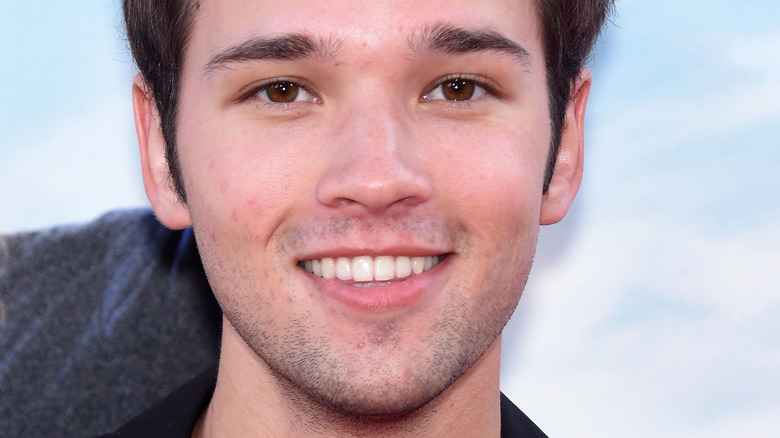 As the original run of "iCarly" wound down, Nathan Kress became interested in working behind-the-scenes in the entertainment industry. According to an interview with TellTale TV, Kress said he was approached by "iCarly" executive producer Dan Schneider at the end of the series to try his hand at directing upcoming Nickelodeon shows. He said in the same interview, "I think being an actor makes me a better director, and being a director makes me a better actor, so I definitely want to continue on both sides of the camera."
This switch from being in front of the camera to behind it may have hidden his acting talent even more and lessened his chances of getting exposure in the media. In fact, Kress even told Bello, "I found myself becoming passionate about working behind the camera, using my experience as an actor to make children's comedy come alive. Building on that foundation, and gaining more experience, my goal is to move up the ranks and find myself working in the primetime network sitcom world." Notice he did not mention the desire to be a sitcom star. Being an amateur director also meant he was most likely spending time learning about the new craft, which may have led him to not go out on as many auditions for movie or television roles.
Nathan Kress has been juggling family and fame since the original iCarly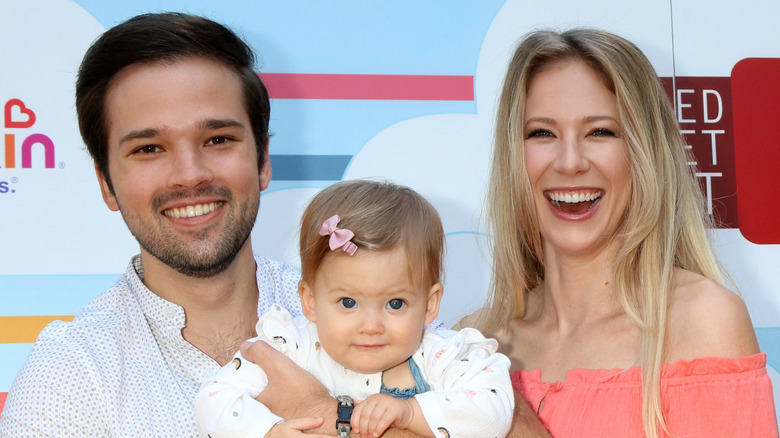 Nathan Kress and his wife, London Elise Moore, welcomed their first child, Rosie, in 2017 and their second child, Evie, in May of 2021. It seems that soon after their marriage, Kress and Moore focused on growing their family, which doesn't necessarily jive with long weeks away from home to shoot a movie, as anyone with kids will tell you. Speaking with People shortly after Rosie's birth, Kress seemed to indicate that the kind of gigs he was taking at the time allowed plenty of time to be a new dad. "It's a joy, and fortunately, I'm able to be home a decent amount with the way that I work because what I do is in short concentrated bursts, so I've been able to help out," he told the outlet.
Balancing a family and career in show business is also difficult because of the time spent promoting the project, which can be hard for any family-oriented person. Kress revealed the struggle in a 2021 interview with Bello, saying, "My wife, London, and I are in the phase where every completed day feels like completing a marathon, especially with my work schedule being so crazy right now and not being able to stay home and help out. We had Evie right after we finished our first episode of the new iCarly, so juggling the newborn phase and work has been a very delicate balance."
Nathan Kress hit pause after iCarly to care for his sick wife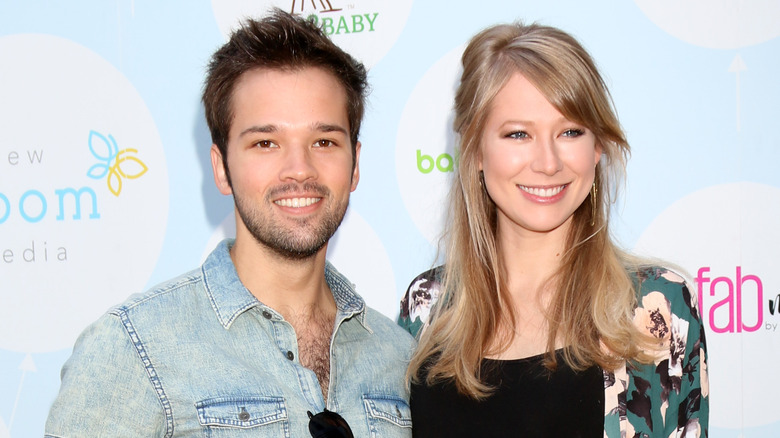 In an interview for filmmaker and actor Justin Baldoni's podcast "Man Enough to Care," Nathan Kress detailed how he took care of his wife, London Elise Moore, during her painful endometriosis diagnosis which led to miscarriages and even surgery. He said about being there for his wife, "Caretaking at its core is putting the needs of others and the care of others ahead of your own, because they need you. And being able to make that sacrifice in the day to day is part of the mandate of who we are and what we claim to be regardless of how we think that that looks outwardly."
In the same interview, Kress said, "It's pretty tough to find the joy in agony." While reflecting on wanting to be there for his wife and finding happiness, Kress said, "One of us just makes the dumbest joke or says the stupidest thing and it just breaks the whole thing open — that is where we find that joy in those moments." Kress has clearly dedicated a lot of his time to help his wife during her medical struggles, which could make it so he couldn't spend his days memorizing lines or going out on auditions while his wife was ill at home.
Nathan Kress didn't work much outside of iCarly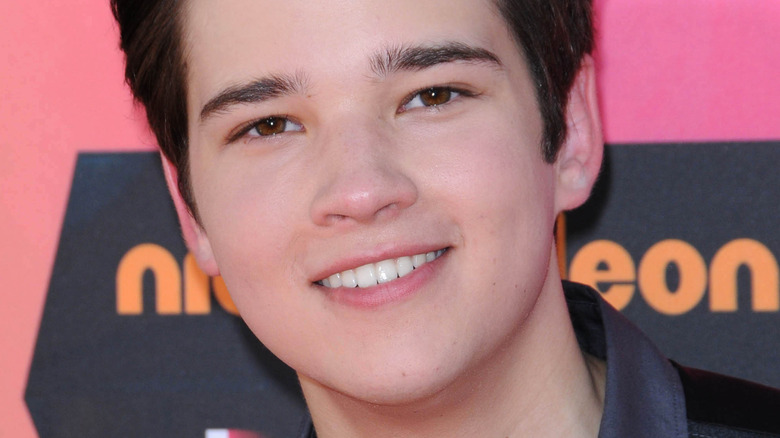 Nathan Kress barely took any other acting gigs during the original run of "iCarly," which probably didn't help his resume once the series ended. During his time on the show, he also had a small guest spot on "CSI: Crime Scene Investigation," and one or two other projects outside the direct "iCarly" and Nickelodeon universe — but that's pretty much it. Kress not taking many other roles outside of "iCarly" could have showed casting directors he didn't have the range to do dramatic roles or even similarly comedic roles for another children's network.
Of course, it could be that Kress only wanted to focus on being a kid and not worry about what his career and what that would look like after "iCarly" ended — or that he did not have time for anything else. After all, Kress told J-14 Magazine about where his priorities were during "iCarly," stating, "It was so much of my life. That entire period, it was just all 'iCarly' all the time. Essentially, it was that and, like, school, those were the two things." Mystery solved!
Voice acting didn't give Nathan Kress a breakout moment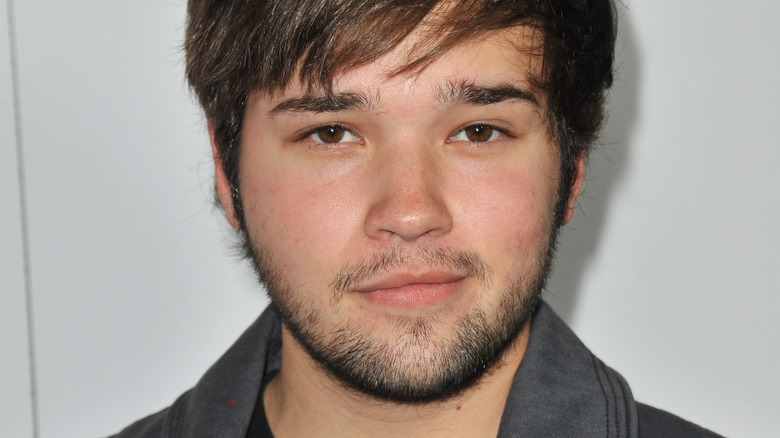 After "iCarly" ended, Nathan Kress nabbed a few small voice-acting gigs for animated shows, including "Star Wars Rebels" and "Pinky Malinky." Kress was excited to lend his voice for both of these shows, and even tweeted about his excitement in joining the cast of "Pinky Malinky." "Cannot wait for everyone to see what we've been cooking up. It's madness," he wrote. But while Kress clearly made inroads into the world of voice acting, he hasn't landed a big animated feature, like his "iCarly" co-star, Miranda Cosgrove, did with the mega popular movie "Despicable Me."
Still, Kress has been very vocal about the joy he finds in voice-acting. When asked by Bello about some of his favorite projects, he (again) mentioned his "Pinky Malinky" role, saying it "was a blast" to work on the "very collaborative and improvisational project" that at the time "was always the highlight of [his] week."
Unfortunately, Netflix, the parent network of "Pinky Malinky," must not have been as enthusiastic, as Kress also lamented, "To this day, I don't know why we didn't get to make more episodes." And as it goes in Hollywood, without the breakout success of a tentpole project, it's possible Kress hasn't yet built up a big enough voiceover resume to land a bigger, leading role.
Is Nickelodeon a comfort zone or a crutch for Nathan Kress?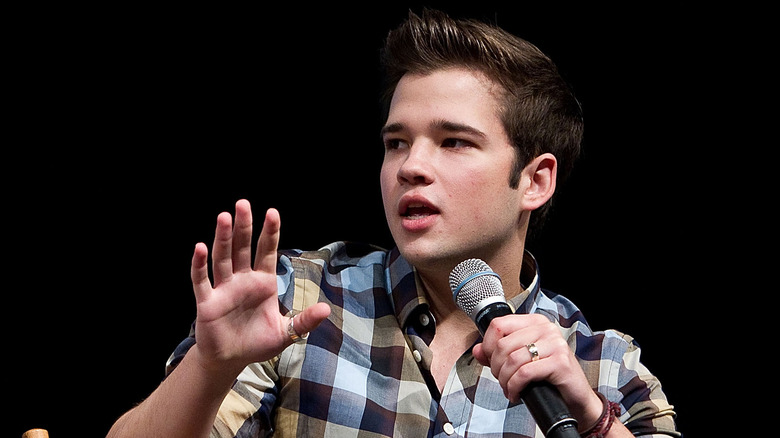 Even though loyalty is often valued in the workplace, it can make your chances of breaking out of that comfort zone even harder. After "iCarly" ended, Nathan Kress was lucky enough to direct a few other Nickelodeon shows, including "Henry Danger" and "Game Shakers." Under the tutelage of veteran Nickelodeon writer/director/producer Dan Schneider, Kress made his directorial debut at just 21 years old, telling The Wrap at the time how excited he was to "flex a different creative muscle."
Kress then steadily worked for the network that gave him his breakout role, and has expressed how much he admires Schneider and Nickelodeon's productions. In an interview with KTLA 5 Morning News Show, Kress said, "I think the biggest thing that they want to do is create a show that kids enjoy, but that parents and grandparents don't feel tortured to be sitting next to their kids to watch. It's something that everybody can enjoy and appreciate, and I think Dan Schneider especially has a very specific kind of humor that, I think, appeals to a lot more demographics."
Clearly, Kress has become the most comfortable at the network that originally hired him, but it begs the question: Can he be as comfortable and/or successful elsewhere?
Nathan Kress' acting and academia plans got bumped by the lure of the director's seat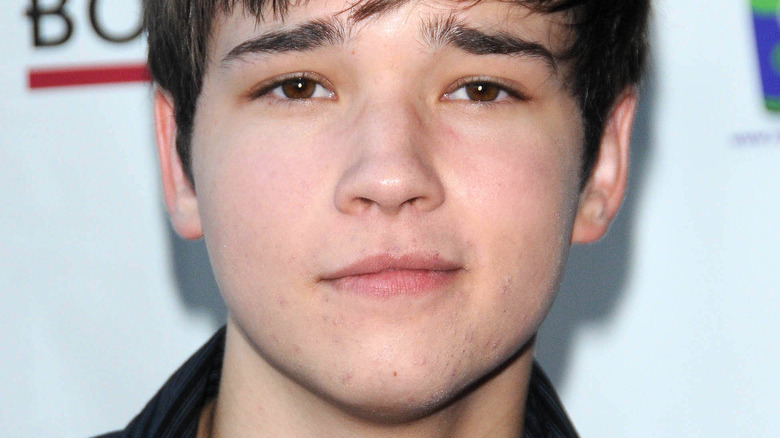 Nathan Kress had been acting and modeling since he was 3 years-old when he got his big break with "iCarly," so it stands to reason that by the time the show ended its original five year run, he may have been tired of the showbiz routine and wanted a normal life path. It certainly sounded like he was leaving that possibility open in remarks he made during a 2009 interview with The Star Scoop, which was just two years after "iCarly" started.
Of his longterm goals, Kress clearly said that his "first option would be to stay in acting," however, the pragmatic young man also felt like he needed a fallback plan just in case he ever "decide[d] to get out and [had] kind of ended [his] run." He also told the outlet that he wanted to attend his dad's alma mater, UCLA, and that he would not "choose to major in theater, drama, or anything like that, or anything really show business related."
In 2011, however, Kress downgraded his matriculation plans significantly, telling FanLalaTV that his "general plan" was to "do community college" while living at home before "transfer[ing] to a four-year [school] for business." By 2014, however, Kress was already on his behind-the-scenes TV journey, as he told CBS Local News that "the feeling after" his first week in the director's chair was "groundbreaking and [he] fell in love with it immediately."
Don't worry about Nathan Kress, he's happy with where he's at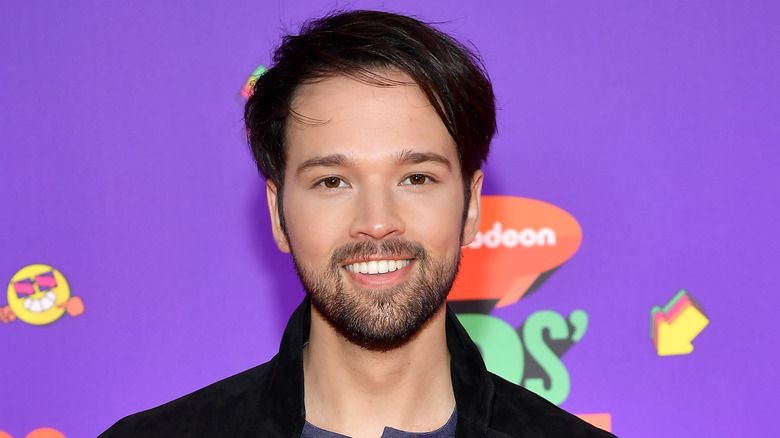 Nathan Kress' first post-"iCarly" role was also his first leading film role with the fun, but more serious "Into the Storm." Of his career goals at the time, he told Collider he aspired to the trajectory of kid-star-turned-blockbuster-leading-man peer Shia LaBeouf, but was still interested in "project[s] that kids could and would watch but that would also appeal to an older audience too."
Kress' plans for dominating big family-friendly summer flicks, however, never came to fruition. In fact, of his only other post-"iCarly" feature film projects — "Tell Me How I Die," "Alexander IRL," and "Breaking Brooklyn" — none even garnered enough attention from critics to rank on Rotten Tomatoes, which isn't great. But it's not all bad for Kress.
His film career aside, Kress revealed in a 2021 chat with CBS Local News that he's pleased with how his career matured. Of the "evolution" of his rebooted "iCarly" role, Kress said he was happy to be able to play Freddie in a different way and give the character some range. On top of that, he's involved behind-the-scenes, too, which gives him the ability to "collaborate with the actors … and crew in a completely different way … that [he] never really thought was gonna be part of [his] identity." But perhaps the most important of all, Kress also shared that "the biggest thing [he's] learned is to not get too locked into anything that you think that you are for a long time."