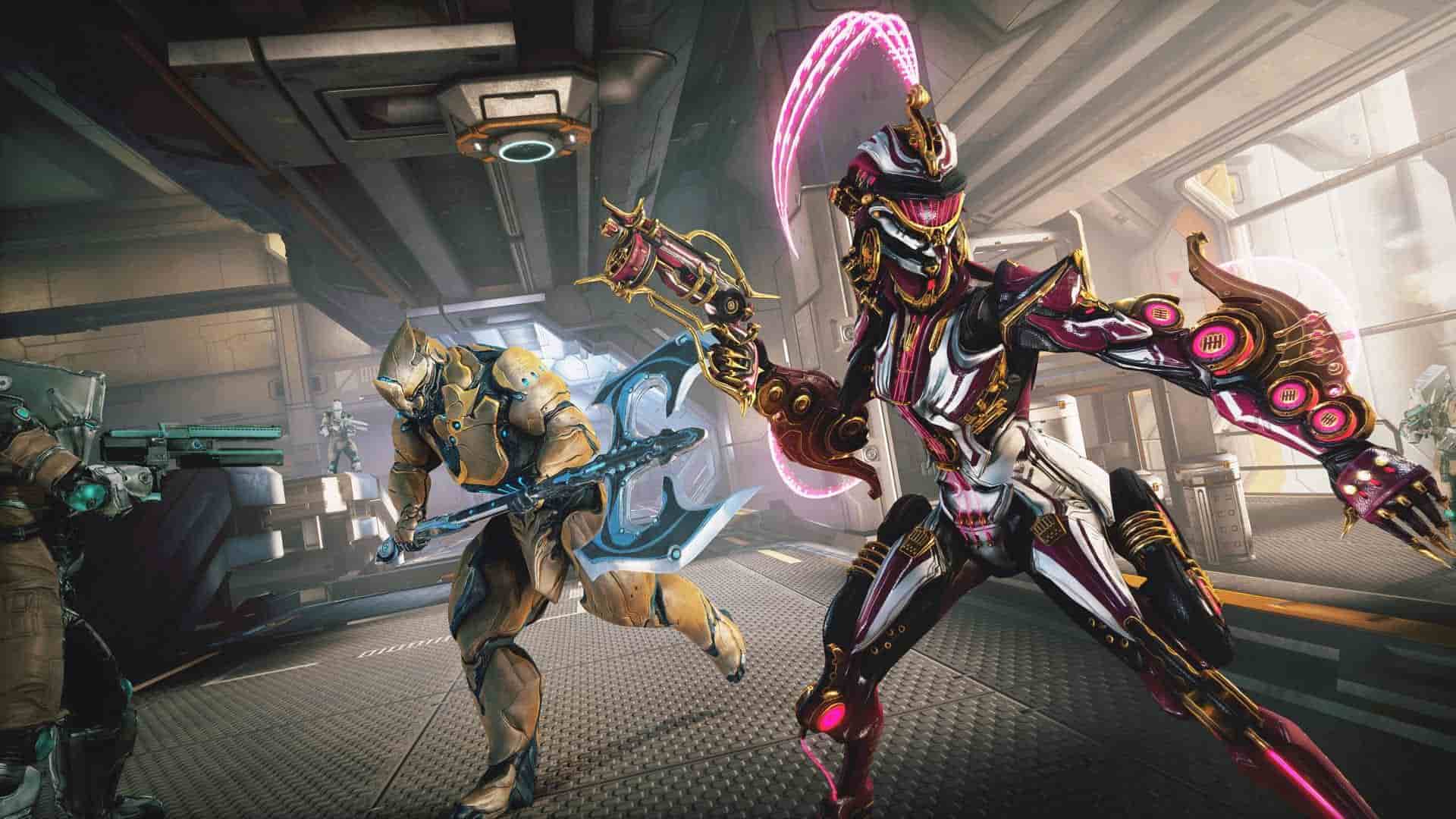 Digital Extremes has announced that TennoCon 2021 saw a new in-game peak concurrency record set for popular multiplayer title Warframe, as players flocked to the game during the interactive event.
TennoCon 2021 preview the much-anticipated The New War expansion for Warframe, and hundreds of thousands of players from around the world packed the servers during the TennoLive Replay event, propelling the sci-fi title into Steam's Top-Ten Highest Ever Peak Concurrency for a free-to-play title on Valve's platform.
In addition, Warframe saw huge popularity on Twitch, and is now the only game to grace Twich's Top-Five Highest Peak Concurrent Viewer Streams of 2021. Unsurprisingly, this was also the all-time most viewed TennoCon in the franchise's history, and recorded a new livestream best for a Canadian developer and publisher.
Rebecca Ford, Digital Extremes' Live Operations and Community Director, commented:
TennoCon is about Warframe players… an accepting, supportive and inclusive community. They are the reason we have such a fun, cooperative game to play. We put passion and energy into creating a memorable reveal of The New War for players and we couldn't be happier to see that this really is what brings Tenno together. They want to know what comes next in our story.
Related Content – Sony PS5 Complete Guide – A Total Resource On PlayStation 5
Warframe is now available for PS5, PS4, PC, Nintendo Switch, Xbox Series X/S, and Xbox One. Digital Extremes confirmed recently that Cross-Play and Cross-Save will be added to the game later this year.