Must-have racing games for those with a PS5 and a need for speed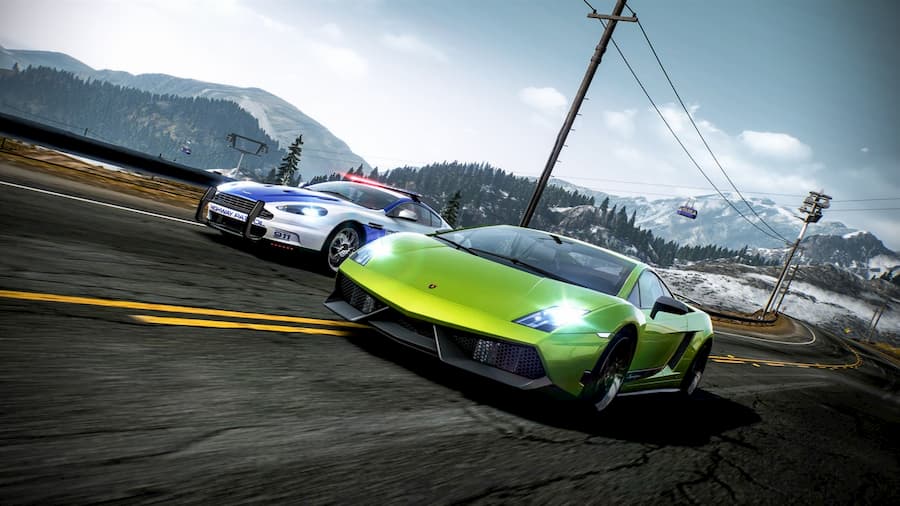 The PS5 is finally here! If you've managed to get your hands on one, you might be seeking out some racing games to play on it.
At the moment, there are very few racing games created specifically for the PS5. The good news is, however, that thanks to backwards compatibility, all of the great racing games you might have acquired for your PS4 are also playable on PS5. In many cases they might look and play a little better too. Either way, we're here to help with a round-up of what are currently the best racing games playable on PS5.
Whether you likes bikes or cars, sims or arcade racers, you'll find something that meets your needs on our list. It has everything from hardcore rally games to fun-filled open-world epics full of car customisation and cop chases. So, if you want to find out the best racing games on PS5, you've come to the right place.
Want to support GameSpew? If you decide to buy any of the games on this list, please consider doing so via our affiliate links. It won't cost you anything extra, but we'll get a small slice of the purchase.
F1 2021
All of Codemasters' F1 games over the last few years have been brilliant, but we really don't know how they'll top F1 2021.
The first F1 game available on next-gen consoles, F1 2021 looks and plays better than ever before. In Quality mode you get crisp visuals and a fluid 60fps. Switch over to performance mode, however, and those with TVs capable of 120fps will find the extra responsiveness it brings far outweighs the drop in picture clarity. We feel that there's some room under the bonnet for even better visuals, too, when Codemasters start making F1 games specially for next-gen consoles.
Outside of the technical stuff, there are so many new features in F1 2021 that's it's a absolute must-buy for F1 fans. There's a new Expert Race Style, for example, which open up yet more customisation options including mechanical faults and failures, as well as tweaks to the practice program and R&D systems. There's a new story-driven mode called Braking Point, too, which is likely to keep you hooked from beginning to end thanks to its dramatic scenes and gameplay scenarios. The best racing games on PS5? This is quite possibly the best.
WRC 9
WRC 9 was fantastic on last-gen consoles and PC, but it truly is best played on PS5.
A serious rally game that will push players to the limit of their abilities (though less strenuous than DiRT Rally 2.0), the PS5 version of WRC 9 boasts improved visuals, quick load times and a silky smooth 60fps framerate. Those alone make it stand out from it stabnd out from its last-gen console counterparts, but then there's also DualSense support to factor in.
Basically, WRC 9 has the best DualSense implementation we've yet felt in a racing game. You can feel when your car skids on tarmac; and you can feel the ABS kicking in when your wheels are struggling for grip. It doesn't simply bombard you like other games that currently feature DualSense support. So, if you're looking for the best racing games on PS5, seriously consider adding WRC 9 to your collection.
Need for Speed Heat
Need for Speed Heat is the best Need for Speed game released in a very long time. While there isn't a native PS5 version, PS4 Pro support as well as the usual improvements playing backwards compatible titles on PS5 brings means it's a racing game you should definitely have in your collection.
Essentially, it's a game of two halves. During the daytime in Need for Speed Heat, you'll be competing in legally-sanctioned street races with roads closed and barriers put in place. If you win, you take home a nice wad of cash to tune up and customise your cars with. Venture out at night, however, and the gloves are off. Taking part in illegal street races, the danger of traffic gets added into the mix, and instead of competing for cash you're competing for street cred. Oh, and did we mention that the cops will chase you if you cause too much of a ruckus?
It may not be specifically made for PS5, but Need for Speed Heat still looks great and performs better than ever. That's why it deserves a spot on our list of the best racing games on PS5. At least until a new Need for Speed game appears, anyway.
RIDE 4
Prefer racing bikes rather than cars? You're going to want to add RIDE 4 to your games collection.
Released last year on PS4, Xbox One and PC, next-gen versions of RIDE 4 are now available on PS5 and Xbox Series X/S. Even better, if you already own it on PS4 or Xbox One, you get a free upgrade. On PS5, RIDE 4 has DualSense support as well as enhanced visuals. It runs at 60fps, too, making it the most smooth and responsive RIDE game on consoles yet.
Essentially Gran Turismo with bikes, get stuck into RIDE 4's career mode and you're guaranteed tens of hours of enjoyable racing action, earning money and adding more bikes to your collection so you can enter yet more competitions. Online races are also available, allowing you to compete against other like-minded racers across the world. Needless to say, it's definitely one of the best racing games on PS5 right now, especially if you love bikes.
Wreckfest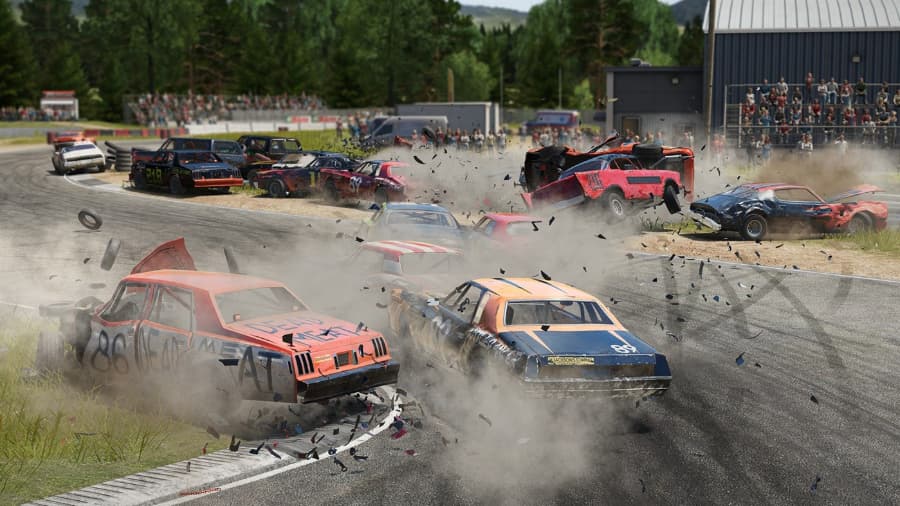 Wreckfest is an absolute gem.
If you're of a certain age, you might remember the Destruction Derby games released on the original PlayStation console. Wreckfest is essentially the modern day equivalent, developed by the studio that gave us the excellent FlatOut and its brilliant sequel.
Most of the events you encounter as you make your way through Wreckfest's leagues are races, but whereas slamming into your opponents is usually frowned upon, here it is welcomed. In fact, the best way to play Wreckfest is to turn the damage modelling up to realistic straight away; it makes each and every event more tense and fraught with danger.
In between all the racing action you'll of course find the odd destruction derby event, too, where your aim is to be the last man standing or destroy as many competitors as you can with respawns enabled. Wreckfest's sheer variety and high-impact action makes it one of the best racing games on PS5. It's just a shame that those who already own it on PS4 don't get a free upgrade.
Gran Turismo Sport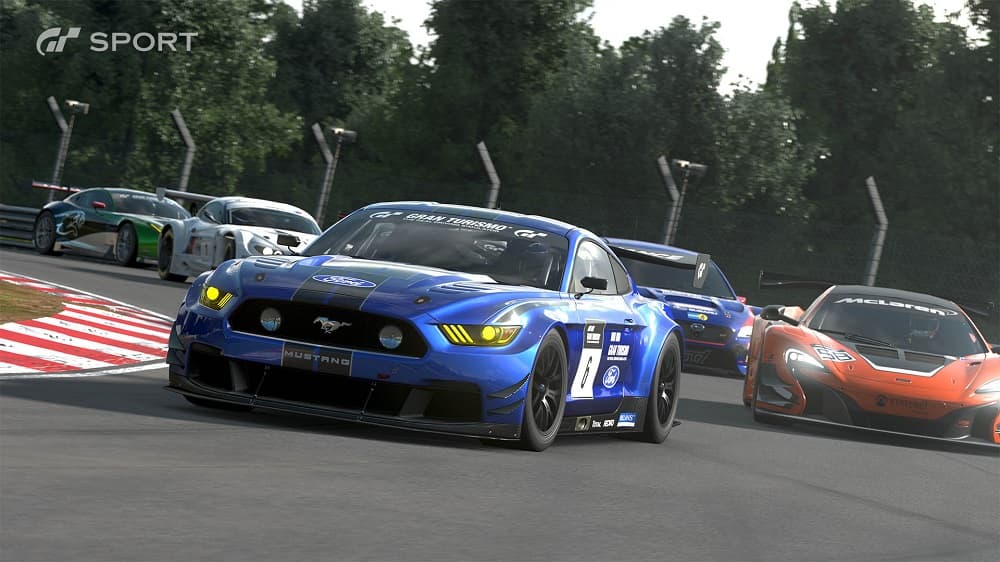 Gran Turismo 7 might possibly release this year on PS5, but until then, why not spend some time with Gran Turismo Sport?
Honestly, we were pretty disappointed with Gran Turismo Sport when it launched. It looked great and played well, just like previous Gran Turismo games, but its lack of content and online multiplayer focus just did nothing for us. Since then, however, a wealth of single player content has been added to the game, making it a much more rounded affair. New cars, tracks and features have been introduced too, all for free.
If you used to love buying and upgrading cars in previous Gran Turismo games, Gran Turismo Sport may still leave you somewhat cold. But those who appreciate the sportsmanship of racing will be in their element with it. Available pretty cheap now, if you're after the best racing games on PS5, you really ought to give Gran Turismo Sport a try.
DIRT 5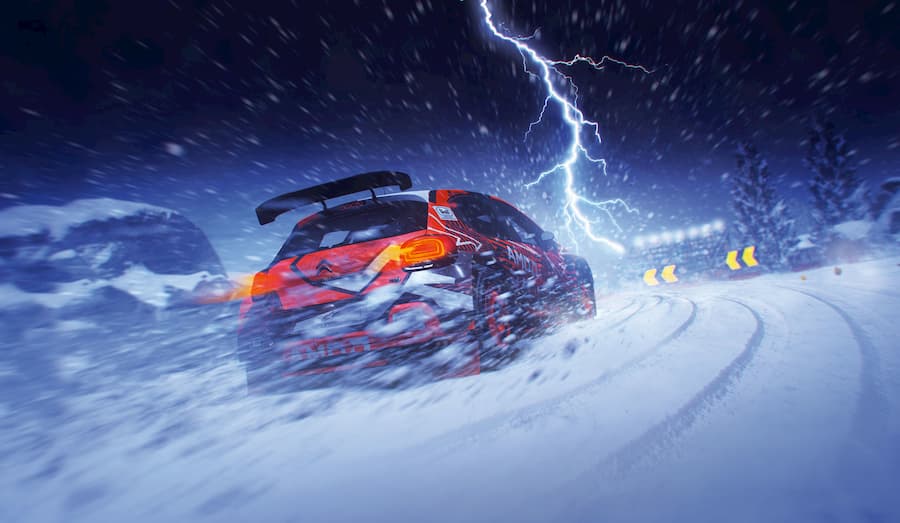 Rally games are great, but sometimes they can be a little too tense and challenging. For that reason, we're really glad that DIRT 5 exists.
DIRT 5 is arcade-styled rally racing at its best. In career mode you'll find yourself working through a huge number of events, covering a wide range of disciplines. As you go, you'll earn money with which you can buy new cars, as well as unlock stickers that can be used to customise them. Career mode isn't all that the game has to offer though – a brilliant Playground mode lets players create their own events and share them with the rest of the world.
One of many games that offers a free upgrade for those who own the PS4 version, the PS5 version of DIRT 5 has stunning visuals and multiple performance modes. You can even play it at 120fps if you have a TV that supports it. Just be aware that it currently has some issues introduced via its latest patch – hopefully they will be addressed soon. When it's firing on all cylinders, DIRT 5 is assuredly one of the best racing games available on PS5.
Worry not motocross fans: the PS5 already has a game to cater to your needs.
Milestone's MXGP 2020 unfortunately doesn't have any new modes or features to boast about over MXGP 2019. What it does have on PS5, however, is improved visuals, DualSense support, and a much smoother framerate.
On PS5, MXGP 2020 runs at 60fps at up to 4K resolution, meaning the series has never looked or played better. In career mode you'll start at MX2 level, either riding for a team or going it alone with the help of sponsors. Perform well enough, and eventually you'll make your way up to MXGP level. It's here where the action truly steps up a gear.
Outside of career mode, a new scenic Playground is included for you to ride around at your leisure, and you can also create waypoint races in it too. And of course, there's also online multiplayer so you can engage in heated online events with friends and strangers.
Wipeout Omega Collection
Like your racing a little more futuristic? Check out Wipeout Omega Collection if you haven't already done so. It's one of the best racing games on PS4, and so is also currently one of the best racing games on PS5.
Combining the content of Wipeout 2048, Wipeout HD and Wipeout HD Fury, Wipeout Omega Collection is the ultimate package for anti-gravity racing fans. Enhanced for PS4 Pro, its visuals are still pleasing on the eyes when it's played on PS5. A silky smooth framerate means the world speeds by at an alarming pace, just like it should.
If you have a PSVR headset and an adaptor to make it compatible with PS5, you can even play Wipeout Omega Collection in VR. If you have a strong stomach, it truly is the best way to experience it.
Burnout Paradise Remastered
You know a game's really good when, years after its release, you still find yourself going back to it and having a jolly good time. Burnout Paradise is one such game. And thanks to it being remastered, it doesn't even look all that dated.
Playable on PS5 thanks to backwards compatibility, PS4 Pro support means that Burnout Paradise Remastered runs at 60fps at 4K resolution. For an arcade racer that pays dividends, as it means the controls are wonderfully responsive, and the visuals are so sharp that you can see clearly ahead of you even when driving at an insane speed.
What makes Burnout Paradise Remastered so special is the variety of events it offers. Mixed among the point-to-point races are Rampage events where it's all about taking down competitors; Marked Man events where survival is key; and Stunt Runs where it's all about pulling off insane tricks and smashing billboards. All of the game's DLC is included too, adding a vast number of crazy vehicles into the mix as well as an additional island to race around.