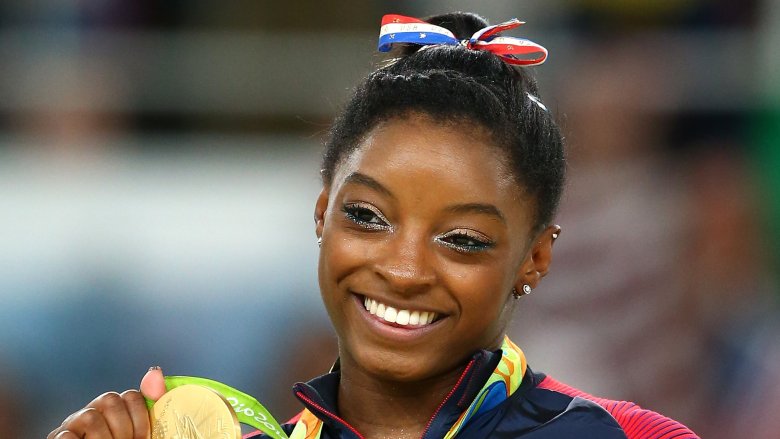 Few other events, sporting or otherwise, have the drama, emotion, and intensity that the Olympic Games do. Nearly every country on Earth participates in the games, which showcase the cream of the athletic crop.
There's so much at stake when it comes to the Olympics, both for athletes who spend their lives training for them, and for those looking to athletes to make their countries proud. Often, emotions run so high that even home viewers get wrapped up in the moment, erupting in sobs both ecstatic and despairing.
There have been countless Olympic events that are emotional and unforgettable, so here are just some that are guaranteed to make you cry.
A father and son refuse to quit
Derek Redmond, a British sprinter, was not only prepared to run in the semi-final for the men's 400-meter sprint in Barcelona in 1992 — he was the first in his heat. So when the starting gun sounded, Redmond took off sprinting along with the rest of the runners. Reflecting on the event, he told the BBC, "I remember thinking, 'I'm going to win this race.'"
Tragically, mid-race, Redmond tore his hamstring. He recalled, "As I described it, I hear a funny pop. And two or three strides later, it's then when I felt it. I felt the, sort of, rip of the hamstring." He then collapsed. But then something amazing happened. Redmond refused to lay down and give up. Instead, he got up, hobbling toward the finish line, determined to finish the race. He said, "I just thought, 'You know what? I'm going to finish this race.'"
And he didn't have to do it alone. As he ambled toward the finish line, he was joined by his father, who surprised him with his helping hand. Redmond recalled, "He always had been there with me. He spent many a year standing on the sidelines in the middle of the winter with a coffee in his hands trying to keep warm." And together, they finished the race with the crowd on their feet, roaring.
Strug's incredible one-footed landing
The United States gymnastics team wasn't always the domineering, gold-winning force that it is today in the era of Simone Biles and Aly Raisman. In fact, they only won the gold for the first time back in Atlanta in 1996, a feat that they couldn't have done without gymnast Kerri Strug.
Strug had to get a 9.493 score on the vault in order to win it for the US women — not an easy task, especially under such immense pressure. And she fell on her first vault, injuring her foot. As she recalled to Elle, "It felt, like, loose, like it was out of place or something." That did not bode well for the second vault, but Strug didn't give up, and looked to her coach for guidance. She continued, "I just looked at Bela for those words that everybody knows now: 'You can do it.'" Strug nailed the landing on one foot, saluted the judges — then collapsed in pain. And sure enough, her score was enough for the women's team to win gold.
Strug was carried to the podium by her coach. Of the moment, she said, "I'll remember the moment on the podium forever." She does acknowledge, however, that she had mixed feelings. She continued, "I definitely had some contrasting emotions. I thought I was going to look like Mary Lou [Retton] and instead I'm crying. I have no pants on."
Simone Biles' all-around perfection
Simone Biles is without equal in the world of gymnastics, which she proved when she won the gold medal in Rio de Janeiro in 2016. But Biles is down to earth about her accomplishments. She told CNN, "I'm not a celebrity. I'm just Simone Biles, but it's amazing to be recognized for all of this success for myself and for team USA." That doesn't mean, however, that she's unaware of her place in the Olympic pantheon. She continued, "I'm not the next Usain Bolt or Michael Phelps, I'm the first Simone Biles."
One thing you can't miss when watching Biles win the gold is the bond between her and her teammate, Aly Raisman. The two support each other even though they're competitors — a far cry from the Harding-Kerrigan rivalries of the past. As Biles waits to learn her scores on the floor exercise, Raisman embraces her. And when it's confirmed, Raisman smiles for her teammate, and Biles cries tears of joy. So did countless Americans in their homes.
Biles later tweeted, "dreams DO come true" regarding her victory.
Don't call it a comeback
Nancy Kerrigan's name has been back in the news again lately due to the release of the Tonya Harding biopic I, Tonya. Kerrigan was attacked in January of 1994 by a hitman hired by Harding's now ex-husband, who clubbed her in the knee with a police baton. The footage was shown on national television, wherein an emotional Kerrigan wept and asked, "Why?"
When asked about her reaction to the attack in an interview on ABC News, she responded, "I think it's a reasonable question, frankly. Like, people made such a big deal, and almost like, complaining like, why would I say that?" But she acknowledges that it seems like it happened in another life. "It's sad, cause, I mean, it's almost like somebody else at this point."
However, the infamous attack didn't stop Kerrigan from winning a silver medal at the Olympic games later that year in Lillehammer, where she delivered a stunning performance. And she's rightfully proud of her career. She continued, "I have two Olympic medals … they didn't just give them to me." She earned them with her hard work and perseverance.
​Even titans need teamwork
Michael Phelps is undisputedly the most accomplished Olympic athlete in recorded history, with a record 28 medals, 23 of them gold. But in the 2008 Beijing games, someone else held the record for the most gold medals won in a single Olympic games: Mark Spitz. Spitz, also a swimmer, won seven gold medals in the 1972 Munich games. He held onto the record until Phelps broke it, winning gold medals in eight events in Beijing.
Of those eight events, one of them stands out not only as especially emotional, but also as an example of true teamwork: the men's 4×100 freestyle relay. Comprised of Michael Phelps, Garrett Weber-Gale, Cullen Jones, and Jason Lezak, the team not only hungered for the gold, but also bore added pressure of helping Phelps beat Spitz's record. And for a good portion of the event, it looked like both dreams were dust.
But in a nail-biting finish, anchor Lezak closed a significant gap, barely edging out the competition for a first place win. Of the experience, Phelps told NPR, "This is all a dream come true, you know … To accomplish everything you've really ever dreamed of. It's fun."
All eyes on Neymar
Fewer teams are more formidable in the soccer world than Brazil, and fewer strikers are as famous as Neymar da Silva Santos Júnior, or simply, Neymar. And it was Neymar who scored the goal in the Rio 2016 Olympics that won the gold medal for Brazil — surprisingly their first for men's soccer.
In the final game, Brazil and Germany couldn't seem to break the 1-1 draw, even with the added overtime, so it all came down to penalty kicks. The Brazilian goalkeeper managed to save a shot from German striker Nils Peterson, which gave Neymar the chance to not only edge out the Germans for the gold, but also to avenge their 7-1 loss to the same team in the 2014 World Cup semi-finals.
Neymar slammed the ball into the goal, which sent the stadium into a frenzy. He was mobbed by his teammates, and visibly overcome with emotion. On winning the gold, he told EuroSport, "This is one of the best things that has happened in my life." And to the haters, he said, "That's it. Now they'll will have to eat their words."
Honoring a mother's memory
One of the most difficult thing to process in life is the death of a loved one. Canadian figure skater Joannie Rochette, who skated in the 2010 Olympics in Vancouver, had to do just that — on the world stage for all to see. That's because her mother, Therese Rochette, passed away from a massive heart attack just after arriving to see her daughter perform.
Some people might have opted out of competing in this situation, but not Rochette. As her teammate Cynthia Phaneuf told ESPN, "She's going to get through this. She is just so strong. By being here and being able to compete after that happened, I'm just very impressed. I think she's doing the right thing. She won't get any stronger in her room."
Rochette skated a beautiful program that made everyone cry. After the performance, she spoke about her mother in an interview with Brian Williams on CTV. "I was very, very close to my mother. I was an only child. I moved away from home when I was 13 years old, and she was very sad … She was very close to me, and she was missing my presence at home … we would talk on the phone two or three times a day." Even Celine Dion called with her condolences, showing just how much the world felt Rochette's loss.
Flo Jo's flawless legacy
Florence Griffith-Joyner, or Flo Jo, came of age in public housing in Los Angeles. She was such a good runner that her skills got her into college, but she had to drop out in order to work and support her family. However, once she secured a small sponsorship, she was able to train — and the rest is history. Flo Jo crushed it at the 1988 Olympics in Seoul, where she won two gold medals in both the women's 100- and 200-meter sprint. She's also the world record holder for both events to this day.
The gold medalist was joined by her teammates for the 4×100 meter sprint that same year. And although Flo Jo ran like the wind as usual, it's relay anchor Evelyn Ashford who cinched the victory for the Americans, coming from behind to get the job done.
Of Flo Jo's legacy, her husband Al Joyner told CNN, "She did it with style and she did it with speed. She was in a class by herself especially for all the women she opened the door for. Her star will always shine. And it has the right to shine."
Literally as fast as a bolt
The irony of Usain Bolt's name is lost on literally no one, given that he runs fast enough to honor it. The Jamaican sprinter may be retired, but he cemented his legacy forever during the 2016 Olympics in Rio, wherein he won the men's 100-meter sprint for the third time.
Bolt is not the kind of athlete to humbly brush aside compliments — he knows that he's the best, and it shows in both his body language and his facial expressions. He also doesn't get nervous. He told the Independent, "I am not one of those athletes who gets all quiet and serious before a race. I prefer to not think about it and just interact with people as normal. I like to look around me and see what's going on, where the other guys are, what they're doing."
Bolt is also a man of faith. He continued, "My faith teaches me to believe in my ability and trust that hard work and determination will make me successful. It gives me confidence in my God-given talent and so I never set limits on what a human can do whether it is running, jumping or something else." It's no wonder he's the best of the best.
A perfect ice dance
Ask anyone who watched the 1984 Winter Olympics in Sarajevo what event they remember, and many of them will recount the now-famous ice dance performed by Jayne Torvill and Christopher Dean. One a former insurance clerk and one a former police officer, the couple cinched the gold medal with their flawless program famously set to Bolero by Ravel. The routine was so beloved that February 14, 1984 is forever known as Bolero Day.
The couple knew that they had created something special together. In an interview with Reuters, Dean said, "In our heads we really believed in it and we thought that it was going to be unique because at that time nobody had really used classical music in this way." But the music isn't the only thing that made the performance so memorable, it was also the skating. Torvill added, "I think that music build and builds, and that's how with the choreography we tried to start very slowly, very simply, and then it got more intricate, more speed, more power building to the end and also lots of eye contact and emotion."
But neither of them knew how profound the impact would be. Dean noted, "We didn't realise that it was going to be so special at the time." And Torvill shared the sentiment, saying, "It was special for us, it was different from anything we've ever done before but we didn't realise we'd still be talking about it 30 years later."
The miracle on ice
No Olympic games happen in a vacuum. Whether it's North and South Korea marching under the same banner or black American athletes raising their fists on the podium, the Olympics have always been inextricably linked to their time and place.
The 1980 winter Olympics in Lake Placid, New York were no different. There, the men's hockey teams from the USA and USSR squared off in the semi-finals — at the height of the Cold War. According to commentator Ken Dryden, who called the game along with Al Michaels, no one expected the USA to perform well. In an interview with Meet the Press, he said, "The build-up was slow. Neither of us (and no one else) expected the US to do better than perhaps contend for a bronze. So any tie (against Sweden), or victory (against Czechoslovakia) we would see only in that context — certainly not as steps that would see them beating the Soviets."
But the USA stunned everyone when they took down the Soviet juggernaut in a 4-3 victory. Commentator Al Michaels, who coined the phrase "miracle on ice," recalled the moments, telling CNBC, "The place is going insane, the building is shaking, it's as loud as anything I've heard. We're on a platform that was built on the front of what would have been the balcony and that thing is just shaking like crazy." Almost 40 years later, the game still brings viewers to tears.
Tara Lipinski's big moment
Some skaters are able to perform so gracefully and flawlessly that they can move you to tears. American figure skater Tara Lipinski, who was just 15 at the time, did just that in her free skate in the 1998 Olympic games in Nagano. There she won the gold medal, sending favorite Michelle Kwan home with the silver in a historic upset.
Now a commentator for the Olympics alongside Johnny Weir, Lipinski sat down on NBC to react to her gold winning performance. "This was the most terrifying and exciting night of my life," she said of the performance. When she was introduced on the ice, she recalled, "I wanted to run the other way … my legs were shaking." But she didn't, and she delivered a solid program, along with expressions that conveyed sheer joy when she landed her jumps.
Weir remembered watching her skate as a young boy; he aspired to be just like her. "I remember my parents cried when you won," he said.
Not only was her on-ice performance unforgettable, but so was her post-skate reaction. Lipinski memorably broke out in screams when her scores were announced. Of it, she said, "I went bananas, guys, I really did … what a crazy night." Her program still gives viewers chills 20 years later.
An American legend lights the torch
The 1996 Olympic games in Atlanta, Georgia were special in that no one knew who was going to light the Olympic torch. Plenty of athletes speculated who it might be, including those who carried the torch to its destination. But everyone was bowled over when, as Janet Evans ran up the ramp, boxing legend Muhammad Ali stepped out to do the honors.
Ali, himself an Olympic gold medalist, was diagnosed with Parkinson's syndrome in 1984. And when he took the torch, his symptoms were visible as his hands shook uncontrollably. But that didn't stop him from lighting the torch, heralding the beginning of the games.
Olympic gymnast and seven-time medalist Shannon Miller recounted how it felt watching him in that moment. She said, "To see Muhammad Ali light the torch, I don't know that anyone did that with dry eyes because of what he represents … to be able to witness that in my lifetime is as magical as competing at the Olympics because it is those that go before us, those that create that path, that allow us to do what we do."