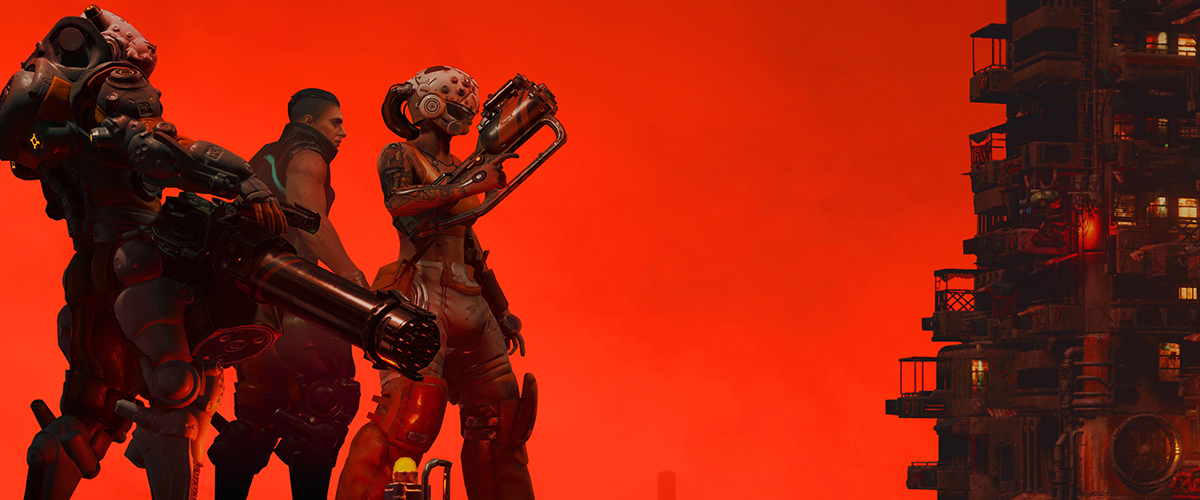 Progression is a key part of enjoying games, and the heavy lifting is often done by making the player stronger through loot and levelling up. In order to do that, combat is a great way to keep players coming back for more. On that front, Curve Digital and Neon Giant's The Ascent do get things more right most of the time for an action-shooter, but for everything else, the game just falls short of what it could have been.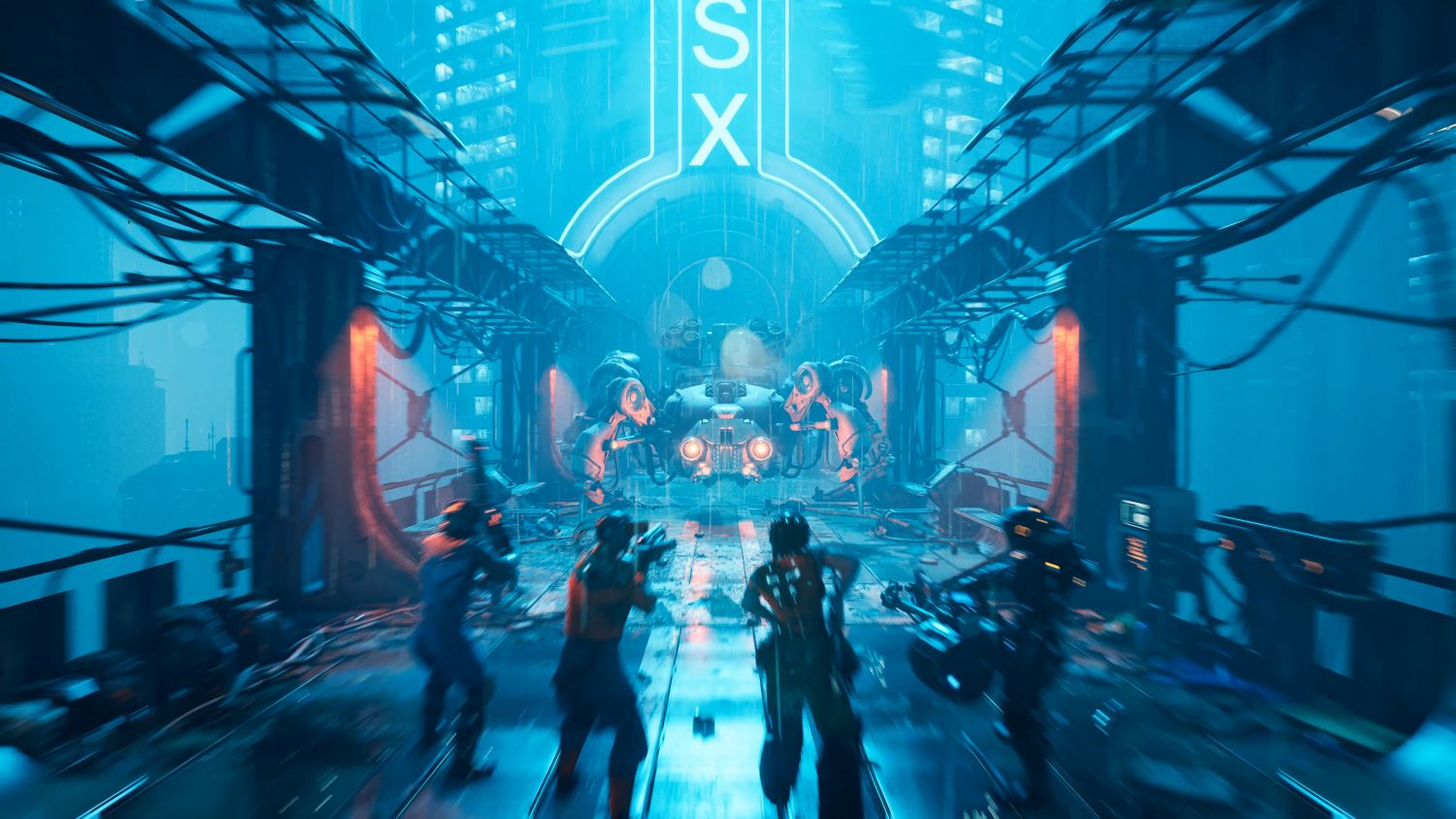 Positioned as one of the more highly anticipated titles to hit the Xbox Game Pass subscription service on day one for both the console and the PC, it's easy to see why The Ascent would seem like a big hitter. A neon-soaked cyberpunk aesthetic wrapped with a dash of role-playing elements, it feels almost like the isometric cousin of CD Projekt Red's biggest misstep thus far, Cyberpunk 2077. Sadly, that is not where the comparisons stop either.
The Ascent does try to provide a world worth investing in. Players arrive on the planet Veles as an indentured worker of The Ascent Group. Just like everyone here, you are expected to fall in line and do as you are told, that is, until fate intervenes. Following a catastrophic chain of events that has led to the shutting down of the governing power, you now have the chance to become a difference-maker by investigating what the hell is going on and of course, blow stuff up.
The narrative angle is not exactly groundbreaking, but it does provide enough impetus to lead players along for the initial parts of The Ascent. As you progress through the game, taking in the sights of bustling streets, enjoying the decent gunplay, and engaging in a conversation or two, it would be safe to assume that the general quality would hold up throughout your time on Veles. However, looks are deceiving in this part of the universe.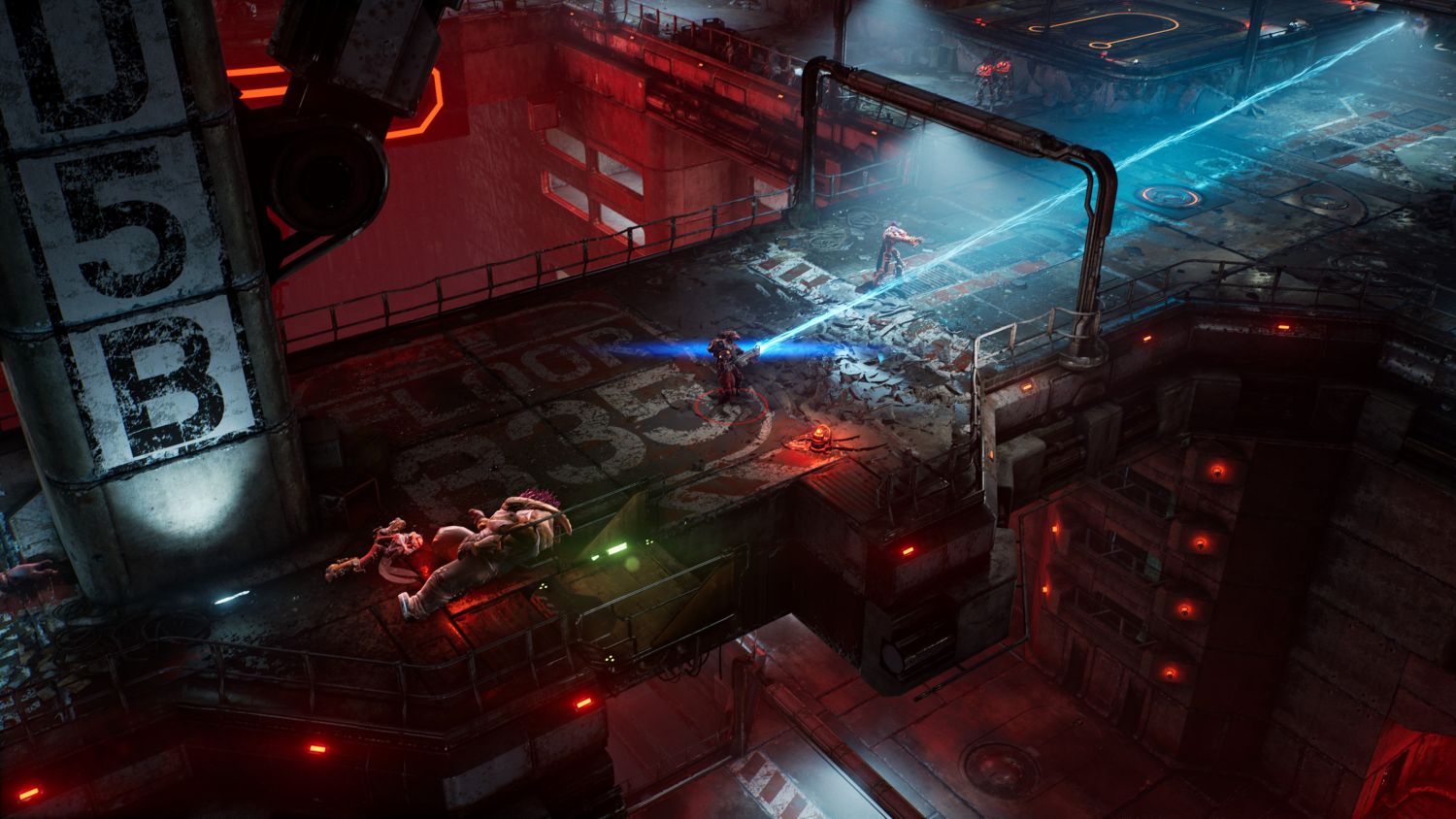 Outside of the main hubs, the world of The Ascent is an empty shell, save for the baddies that populate an area just for you to shoot them to pieces. As new sections in the game open up, you can find hints of unique infrastructure and visual designs, only to be overwhelmed by the general malaise of it all.
While it is generally good to pack dense areas into the world to give players more to do, The Ascent can feel overly complex for its own good on occasions. Objectives can be hard to locate, especially with the multiple elevation levels, and the map is not that helpful in helping you to figure out where to go next.
It also does not help that your character moves at a frustratingly slow pace, and constantly rolling around the environment is not exactly a fun experience. If getting to where you need to be is a pain, not even the good combat can pave over that. When you have finally found peace with the slowness of the game, the supposedly helpful guiding path can be your next nightmare.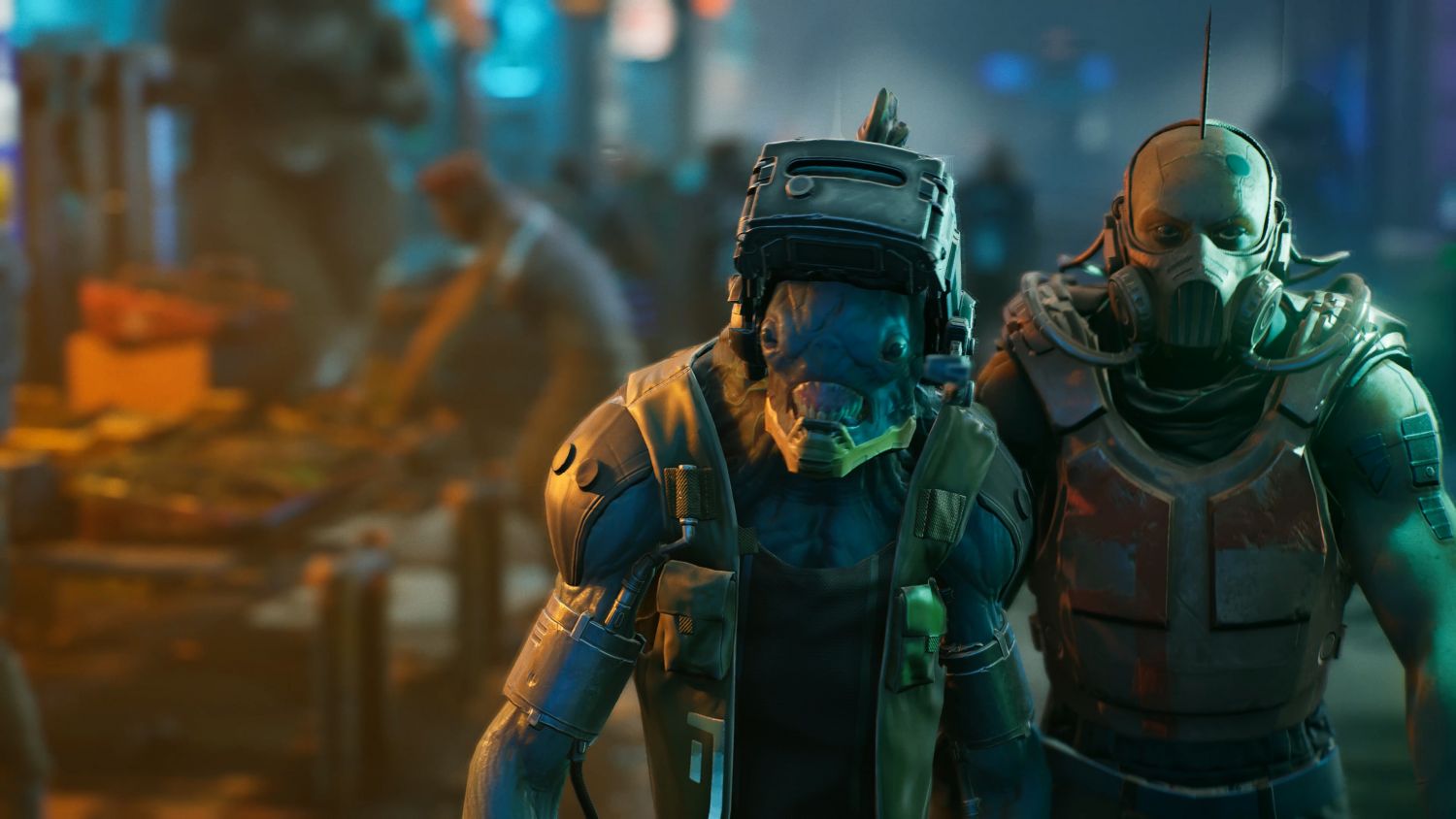 The guiding path usually displays the shortest, most direct route for you to get where you want to be, but it could be through areas where enemies can kill you in one hit. Wasting time trying to find an alternate path may not be worth it either, simply because of the slow pace of things. Eventually, you can unlock fast-travel for a fee, and it does make things a little bit better to stomach, but a solution like this should be a bonus, not a must.
As for the rest of the gameplay and the roleplaying elements, it is a mixed bag as well. Combat is the star of The Ascent, combining with the lure of better loot to keep players wanting more. With two weapons at your disposal at any time, take advantage of cover and utilise height to your advantage and you would find the game to be a good time.
You can take out enemies while safe behind cover, or aim lower by crouching, this also allows you to target smaller enemies. There is an inherent enjoyment to watching enemies get destroyed with every round of ammunition, and The Ascent mixes things up with the use of Tactical equipment too.
This can range from normal frag grenades or more technologically driven ones, such as a gravity well that can implode enemies into a satisfying mess. Different weapons can come with varying damage types, which adds even more to think about for the roleplaying purists.
Just as certain damage types are more effective against specific enemies, as a player, you can kit yourself out in suitable armour for an upcoming altercation. Quality matters as you move up the difficulty scale, but there is also value in paying attention to the defence rating of each type of damage. Then again, if you could not be bothered, just look for big numbers, as long as you are killing them before they kill you, you are safe.
While The Ascent offers a well-stocked armoury of firearms, it is disappointing that there is no eye-catching variant that possesses the wow factor. It would likely come down to your own favourite type of weapon to get the job done. Similarly to the armour choices, it is an important part of an action-shooter RPG that falters.
For a game set in the future, you can expect your skills and augmentations to play a part in your rise to glory, and that is true in The Ascent. Each time you level up, you can add points to a variety of skills, which in turn improves your efficiency doing certain actions like aiming and health. Players also have the choice to respec themselves, so at least there is freedom for experimentation.
As for augmentations, they provide new abilities and can enhance your current loadout of skills and attributes. A powerful concussive punch is great in a pinch, or you might prefer a robot pal that goes around collecting loot for you, it is your choice how you want to go wild in the future on Veles.
It is critical to note that for an RPG, The Ascent is quite limited in what it offers. Character creation is not exactly a robust affair, and the narrative eventually breaks down into checking all the boxes for insignificant conversations just to get to the next combat sequence. There is certainly potential glimpsed during the 15-20 hours you might spend in the game, but more often than not, it is a missed opportunity.
For a new studio, The Ascent is by no means the last game Neon Giant will ship, it is an indicator of the potential that lies ahead for the team of 12 and hopefully more in the future. Yet, the rough edges are a definite impediment to one's enjoyment of the enjoyable moment-to-moment combat and a world that could have brought so much more to the table.
The Ascent is available on Steam for $36.00.
Drop a Facebook comment below!
If you've ever dreamt of living among the clouds, Cloud Song: Saga of Skywalkers, the latest massively multiplayer online role-playing game (MMORPG) developed by gaming company VNG Corporation will let you get a glimpse of a beautiful world above the skies. Cloud Song is the official version of Guardians of Cloudia in Southeast Asia, including Singapore and Malaysia.
Pre-registration opens now until 18 August. Players who sign up during pre-registration will stand a chance to win exclusive prizes such as US$50,000 in cash, a PlayStation 5, an iPhone 12 Pro Max, an ASUS TUF F15 laptop, and much more – check out the video below for some tips to win!
Explore new fantasy world with stunning 3D graphic
As an action MMORPG, Cloud Song: Saga of Skywalkers offers a bright and vibrant colourful open-world concept with its adorable chibi anime-styled characters. Explore the vast and beautiful world of the game with a variety of five different classes – the Mage, Archer, Swordsman, Oracle, and Rogue. Each class has its own unique abilities and types of attacks, and will branch out into two more advanced classes as you progress into the game. Players can experiment and explore their own personalized builds and combine different talents, and skills together.
Choose the class that fits your style. Besides levelling your characters, you can increase your skills through equipment upgrades or the unique Rune System in the game. All the Evolve will help your character power and attack on the battlefield.
To add depth to the characters, Cloud Song: Saga of Skywalkers offers players the ability to customize their own Personas by changing the facial features, hairstyles and eyes of their characters.
Super Duper Pet Gallery
Cloud Song: Saga of Skywalkers also features a unique pet system: other than accompanying your characters in battle, these pets adds a boost of up to 30% of your character's overall stats, making them a vital part of the game. There are over 100 collectable pets that players can choose from, each with its own skills and abilities. On top of that, players can bring up to 9 pets to help them out in combat that adds another layer of depth to their battle mechanics.
Diverse Gameplay
For players who enjoy the thrill of PvP, Cloud Song: Saga of Skywalkers offers a variety of competitive modes filled with plenty of rewards such as Guild Wars, a 60 versus 60 battle for the Champion and Exclusive Frame, and the epic Starmoon Battlefield cross-server war.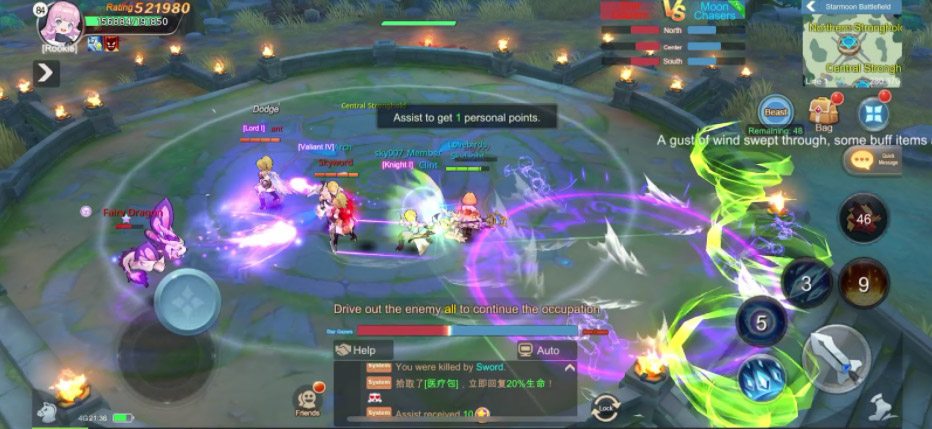 Likewise for PvE, the game offers various scheduled PvE events and modes daily with amazing rewards. The PVE will cover various modes and bosses that you have to defeat to get plenty of rewards.
Unlike many other mobile MMORPGs, Cloud Song offers a fresh amount of social content for players to invest their time in. In addition to the Guild system, you can also get married to other players. From voice chat support to mini-games, there is a lot for players to explore and build their own in-game community in Cloud Song.

Pre-register for Cloud Song now to be notified of its release and to exclusive earn in-game rewards. Lucky players will even be able to walk away with a brand new PS5 or the iPhone 12 Pro Max. Invite your friends along and be ready to embark on a promising new action MMORPG experience!
While you're at it, don't forget to follow the game on Facebook, Instagram and YouTube!
Drop a Facebook comment below!