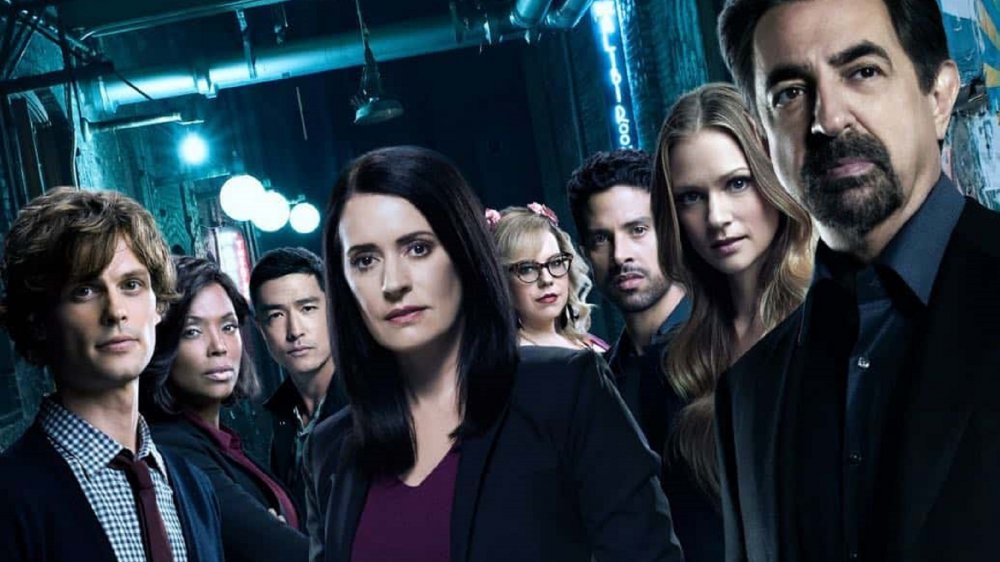 The FBI's Behavioral Analysis Unit (BAU) is a gold mine for entertainment franchises. We're all fascinated with serial killers, and hearing the stories of the people who study and profile them continues to hold our attention. However, few series have mined as much success out of the BAU as Criminal Minds.
The series first aired back in 2005, during a boom of criminal drama series like the various CSI and NCIS franchises. It then proceeded to run for 15 seasons, finally reaching its conclusion in February 2020. It accumulated over 300 episodes during that time, ran through an impressive list of cast members, and even birthed three spinoff series — Criminal Minds: Suspect Behavior, Criminal Minds: Beyond Borders, and a Criminal Minds for Korean audiences.
But when it comes to the stars of the original series, what are all our beloved special agents doing now? Where did the actors go after they left show (or the show left them)? Well, let's take a look at what the cast of Criminal Minds is doing today.
Mandy Patinkin – Jason Gideon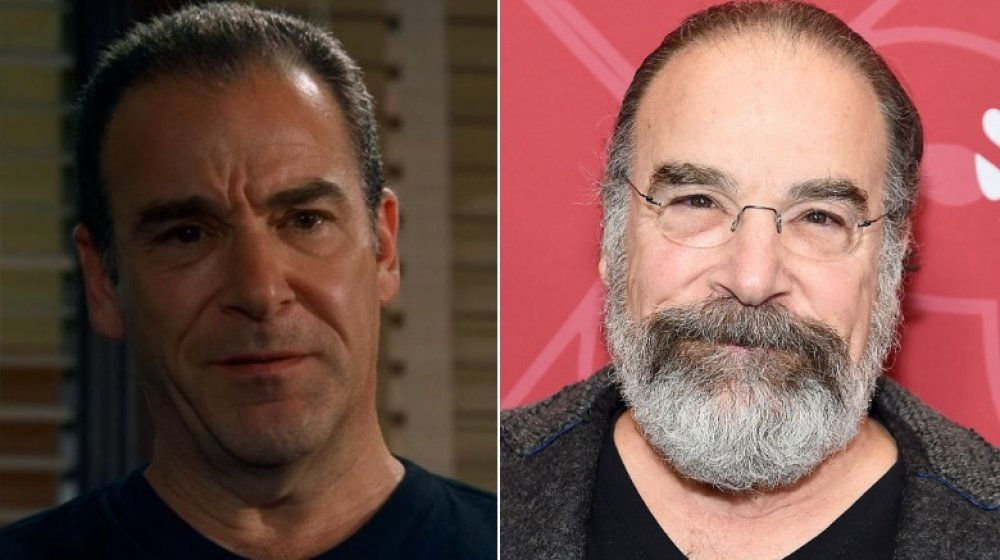 A big get for the first few seasons of Criminal Minds was nabbing Mandy Patinkin as the star. Patinkin has found massive success over the years in both film and television, though he's probably best known for playing Inigo Montoya in The Princess Bride. Before leading the BAU as Jason Gideon on Criminal Minds, Patinkin had also appeared in series like Chicago Hope and Dead Like Me and movies like Dick Tracy.
Patinkin seemed geared up to be the face of Criminal Minds for years, but he abruptly left the show in the third season, later telling TV Guide the show was "destructive to his soul," and he didn't think he'd ever work in television again. That proved to be false, however, as one of Patinkin's biggest recent roles came as Saul Berenson on Homeland, where he starred alongside Claire Danes for all eight of its seasons.
Patinkin still appears in film, as well. He does a decent amount of voice work, including the role of Papa Smurf in Smurfs: The Lost Village. You can also catch him in movies like Before You Know It, Life Itself, and Wonder. Or you can always just go watch The Princess Bride again.
Thomas Gibson – Aaron Hotchner
Actor Thomas Gibson played Aaron Hotchner, better known as Hotch, for the first 13 seasons of Criminal Minds. He became the de facto "lead" role on the show after Mandy Patinkin left during the third season, and he probably would've lasted until the series finale. However, he reportedly attacked a show writer after a disagreement and was immediately dismissed from the series.
Gibson was an extremely successful television actor before appearing on Criminal Minds, as he'd been a part of the Chicago Hope ensemble and had starred in Dharma & Greg. He even directed a few episodes of both Dharma & Greg and Criminal Minds. In fact, he was actually directing the episode when he got into the altercation with the writer that saw him dismissed.
Since leaving Criminal Minds, Gibson has kept a low profile. He has credits in a few films (Axis and Shadow Wolves), and he's involved as a writer, producer, and star of a passion project called The Writer's Bible. As of this writing, that film is in post-production with no set timetable for release.
Lola Glaudini – Elle Greenaway
Of all the actors on this list, Lola Glaudini appeared in, by far, the fewest episodes of Criminal Minds. Her character, Elle Greenaway, only appeared in the first two seasons of the show, not even scratching the 30-episode mark. Still, Elle was a central character in those early seasons, and her character arc helped show the difficulties that the team at the BAU went through in their cases.
Glaudini had already made a name for herself before being cast in Criminal Minds. She had recurring roles on shows like NYPD Blue, The Handler, and The Sopranos, and she also had roles in major films like Blow. And she's continued to find plenty of success in television after departing the show. She played Captain Shaddid on the science fiction epic The Expanse, Kat Damatto on the entire run of Persons Unknown, Polly Hinton on Agents of S.H.I.E.L.D., and Anita Novak on Ray Donovan. Glaudini has also had guest spots on shows like Revenge and Castle, and she pops up in the occasional film.
Shemar Moore – Derek Morgan
Shemar Moore, who played Derek Morgan on Criminal Minds, was a starring member of the cast through the eleventh season. After that, he started to play a smaller role through seasons 12 and 13, as he was gearing up to star in another CBS criminal drama. Moore's final few seasons on the show saw him pop in randomly, and he also appeared in a few flashbacks up through the last season.
It seems likely that Moore was written out of Criminal Minds because he began starring in the CBS drama S.W.A.T. as Daniel Harrelson, a role he continues to play as of this writing. Moore apparently likes sticking with his roles for the long haul. Besides Morgan and Harrison, he also appeared in a whopping 441 episodes of The Young and the Restless as Malcolm Winters, and he's voiced Cyborg in quite a few animated DC Comics adaptations, like The Death and Return of Superman. Moore's good looks and commanding presence makes it seem likely he'll be around television for a long time.
Matthew Gray Gubler – Spencer Reid
Here he is, the king of Criminal Minds. Only one actor has been credited in every single episode of the series, and it's Matthew Gray Gubler. His character, Dr. Spencer Reid, is the brains behind the team, and his genius intellect and photographic memory have gotten the BAU out of more than a few sticky situations.
Criminal Minds was Gubler's second-ever acting gig, as he appeared as an intern in The Life Aquatic with Steve Zissou the year before the series premiered. He's managed several other credits during the 15 years on the series, including appearances in 500 Days of Summer, Horse Girl, and Suburban Gothic. Gubler also does quite a bit of voice work. You can hear him as Simon in the Alvin and the Chipmunks films, and he's in multiple animated films from DC Comics, as well.
With Criminal Minds in the books, we'll have to wait and see what's next for Gubler. As of this writing, he has one upcoming film in the works, a comedy called King Knight.
A.J. Cook – Jennifer Jareau
A.J. Cook is one of the few actors who appeared in every single season of Criminal Minds. Her character, Jennifer "JJ" Jareau, fell out of the main cast in season six, though she still made appearances as a recurring character. This season aired not long after Cook had her first son, so it seems likely this character development was written to fit with Cook's personal life.
Cook had already amassed a bit of a following in the world of horror before being cast as JJ in Criminal Minds. She appeared in films like Final Destination 2, Wishmaster 3, and Ripper before joining the BAU. She appeared in a handful of films and guest spots on other series during her time on the show, but it seems her family and commitment to Criminal Minds kept her mostly occupied. Like many of her fellow castmates, Cook even got a chance to direct an episode with 2019's "Chameleon."
Other than Criminal Minds, Cook's last credit was the 2019 film Back Fork.
Kirsten Vangsness – Penelope Garcia
In the world of Criminal Minds royalty, technical analyst Penelope Garcia reigns as queen. Actress Kirsten Vangsness is credited with appearances in 321 of the 323 total episodes of the series, but she also made multiple appearances in two spinoffs, Criminal Minds: Beyond Borders and Criminal Minds: Suspect Behavior. As a result, she's one of the most recognizable faces tied to the franchise.
Vangsness was mostly known for stage acting prior to being cast in Criminal Minds, though she's landed several roles since rising to stardom through the series. She had recurring roles on Pretty the Series and Shelf Life, and she's also appeared in several small and independent films. Unlike many cast members of Criminal Minds, she never directed an episode. She did, however, write several of them, including the series finale "And in the End."
Some of her recent roles outside Criminal Minds include the films Stuck and Axis, but as of this writing, Criminal Minds is Vangsness' last credit. She hasn't been announced in any new roles, but let's cut her some slack. She deserves a break after helping carry the series to the finish line.
Paget Brewster – Emily Prentiss
Paget Brewster had an interesting run as Emily Prentiss on Criminal Minds. She appeared in the second season and stayed on as a main character through season seven. She then dropped off the show, appearing randomly as a guest star over the next few seasons. In season 12, Brewster returned to the central cast, right around the same time star Thomas Gibson was booted for getting into a physical altercation with a writer. She then remained on the show until it ended.
Brewster first got noticed as a recurring character named Kathy on Friends, and she also joined the ever-changing study group in Community as Frankie Dart. But over her career, other than her starring turn on Criminal Minds, she's probably best known for her voice work. She's appeared in several DC Comics animated features, voicing the likes of Poison Ivy, Lois Lane, and Lana Lang. You can also hear her in series like BoJack Horseman, American Dad!, and DuckTales.
She has a few other animated series in the works, too. There's a spinoff based on her Harvey Birdman character, Birdgirl, on the way. Another animated series, Alpha Betas, also features voice work from Brewster.
Joe Mantegna – David Rossi
Joe Mantegna stepped onto Criminal Minds to essentially fill the hole that appeared when Mandy Patinkin left the show. Mantegna's David Rossi became one of the show's central profilers, and he stayed on the series from his season three introduction through the series finale.
Mantegna had a nice run of major films in the mid-1990s, appearing in movies like The Godfather Part III, Searching for Bobby Fischer, Airheads, Thinner, and many more. He frequently appears in crime-themed movies and television series, and he's voiced one of the most well-known mobsters in all of animation. You can still hear Mantegna as Fat Tony on The Simpsons.
Other than his recurring role on The Simpsons and his work on Criminal Minds, Mantegna has very few credits from about 2015 on. With Criminal Minds coming to an end in 2020, it seems likely Mantegna will get to try his hand at more new material. His most recent credit is the indie film Rolling Thunder, which was reportedly shot in a single day.
Aisha Tyler – Dr. Tara Lewis
If you gave up on Criminal Minds before its last few seasons, you may not even know that Aisha Tyler had a role on the series. Her character, Dr. Tara Lewis, was reportedly set to appear in just a few episodes when both Jennifer Love Hewitt and A.J. Cook were on maternity leave. However, Tyler gelled so well with the cast and crew that she was made a main character until the series ended.
Tyler has appeared in several well-known films and television series over her career. She had a run on Friends as Charlie Wheeler, who dated both Joey and Ross. Plus, she had recurring roles on CSI, 24, and Ghost Whisperer. On the movie front, Tyler has appeared in titles like The Santa Clause films, Death Sentence, and Balls of Fury.
Of course, you can still hear Tyler's voice work on Archer, where she plays Lana Kane. With Criminal Minds at an end, Aisha Tyler seems likely to secure even bigger roles. One 2020 film you can catch her in is the ensemble comedy Friendsgiving.
Adam Rodriguez – Luke Alvez
Actor Adam Rodriguez came fairly late to the party on Criminal Minds. His character, Luke Alvez, first joined the team in season 12, and he helped the series cruise along all the way to the finale. Even though he wasn't an original cast member, Rodriguez fit in immediately, as he'd already had plenty of time on another CBS crime procedural, CSI: Miami.
Rodriguez is a fairly busy actor. Leading up to his casting on Criminal Minds, he had recurring roles on other television series like Reckless, The Night Shift, Empire, and Jane the Virgin. He's also had roles in some pretty major films. For example, he played Tito in both of the Magic Mike films, and he was the voice of a detective in Disney-Pixar's Incredibles 2.
With Criminal Minds coming to a close, Rodriguez shows no signs of slowing down. He appeared in almost every episode of the first season of Penny Dreadful: City of Angels, where he plays Raul Vega. If history is any indication, he'll be in at least three other series by the end of 2021.
Daniel Henney – Matt Simmons
A latecomer to the Criminal Minds cast, Daniel Henney actually appeared on the series as early as season ten. He made a few guest appearances as Matt Simmons in that season and season 12 before actually joining the main cast for the final two seasons. He wasn't much of a well-known commodity before joining the show, but he seems poised to take off now that it's complete.
Henney's first major credit comes from X-Men Origins: Wolverine, but you probably recognize him from a few other things. He voiced Tadashi in the Big Hero 6 franchise, and he has a few other recognizable film credits like My Father and The Last Stand.
Where Henney could gain some major traction is with what he has coming down the pipe. He's set to appear in the television adaptation of The Wheel of Time, which is based on Robert Jordan's fantasy epic. If it winds up being the next Game of Thrones, like it's often billed as, the sky will be the limit for anyone attached.
Jeanne Tripplehorn – Dr. Alex Blake
Although she only appeared in a few seasons of Criminal Minds, Jeanne Tripplehorn's Dr. Alex Blake made quite an impact. She was involved with several major storylines over seasons eight and nine, and she had big shoes to fill, as she joined the team after Emily Prentiss left. Well, the first time that Emily Prentiss left, anyway.
After leaving Criminal Minds in 2014, it seems that Tripplehorn took a bit of a break as she didn't have any credits until 2017. She starred alongside Catherine Keener in 2017's Little Pink House, had a supporting role in the Julianne Moore-led Gloria Bell, and she appeared in a few other smaller films. Tripplehorn has also found success in television, with roles in the Amazon original Undone and in the miniseries Mrs. America.
On top of all that, Tripplehorn has a lead role in the HBO series The Gilded Age, an oft-delayed period drama from the creator behind Downton Abbey. It's had many fits and starts getting rolling, but it's expected sometime in 2021.