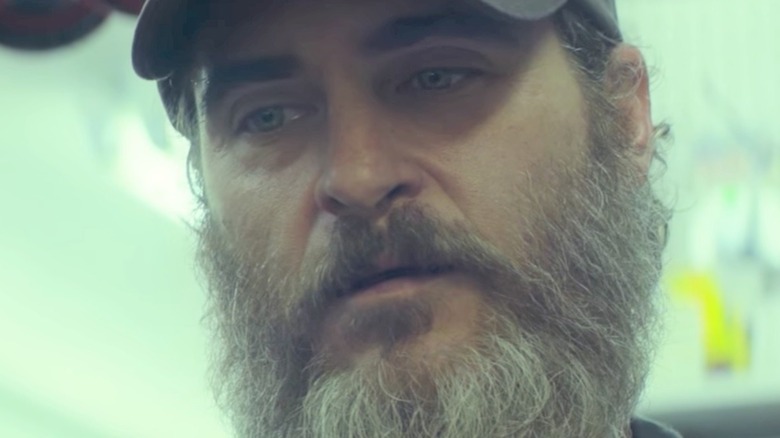 Free two-day shipping is great and all, but for movie lovers, the true allure of an Amazon Prime membership is the content offered by the company's streaming service, Prime Video. Anyone who subscribes to a Prime membership has access to all kinds of movies and TV shows, some of which you can't see anywhere else.
And as far as thrillers are concerned, Prime has a pretty great selection that gets better just about every month. You can stream everything from crime capers to classic tales of psychological suspense, or you can find something new and bizarre that you've never heard of before — stuff that's dark and disconcerting. Whether you're a thriller veteran or just looking to dip your toes into the genre, you just might find your next flick here.
Updated on July 30, 2021: Amazon Prime has an ever-evolving catalogue of films and shows, and we've updated this list to reflect the best thrillers currently offered by the streaming service. These picks will have you on the edge of your seat, and once you've been through them all, keep checking back each month to see what new thrills Prime Video has to offer.
Fight Club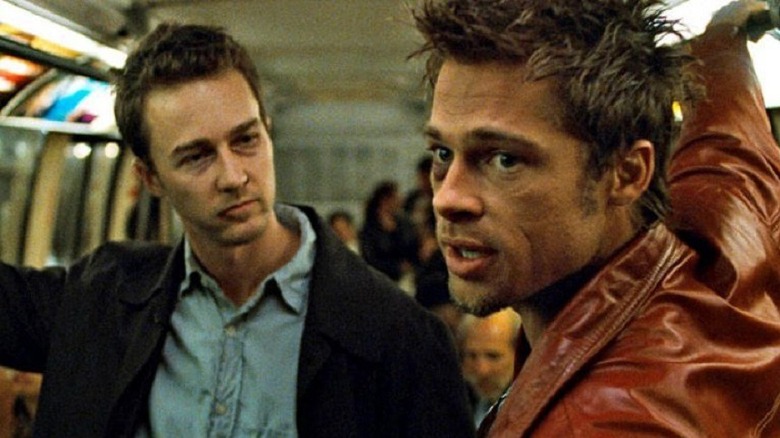 We're going to have to break an important rule to discuss one of the best thrillers on Amazon Prime. When we talk about "Fight Club," we're talking about one of the most quotable, critically controversial, and culturally significant films of its time. The plot finds a disillusioned white-collar worker who meets the dynamic, volatile Tyler Durden and is inspired to start a "fight club" where he can take out his aggression. However, this dark hobby soon becomes something truly dangerous. The film has got everything you could want in a thriller — violence, intrigue, counterculture, psychological breakdowns, and one of the most iconic twists in the history of filming. It's so much more than the story of dudes beating each other to a pulp.
Starring: Brad Pitt, Edward Norton, Helena Bonham Carter

Director: David Fincher

Year: 1999

Runtime: 139 minutes

Rating: R
Take Shelter
How can you shelter yourself and those you love from an impending storm when the storm might not be raging in the sky above but in your own DNA? The story of "Take Shelter" follows a young husband and father who begins having a series of foreboding and increasingly real visions, but he isn't sure whether they're signaling danger from a coming storm or from himself. Making matters even worse, he feels compelled to question his own sanity when these things start happening since his mother was a paranoid schizophrenic whose symptoms came on when she was about his age. In other words, our protagonist is left without knowing who to trust as the danger closes in.
Starring: Michael Shannon, Jessica Chastain, Shea Whigham

Director: Jeff Nichols

Year: 2011

Runtime: 121 minutes

Rating: R
A Taxi Driver
South Korean cinema is responsible for some of the best films you've never seen, and this is especially true in regards to thrillers. It was hard to miss when "Parasite" broke all kinds of records at the 2020 Academy Awards, becoming the first non-English-language film to win "Best Picture" and sweeping the ceremony with no fewer than four awards. But South Korean film has been doing amazing things for a long time.
"A Taxi Driver" is a great example, and the movie shares a leading actor, Song Kang-ho, with "Parasite!" It's the riveting, emotionally resonant real-life story of a Seoul taxi driver who unwittingly becomes entangled in the events of the 1980 Gwangju Uprising, an event that involved protesters, martial law, and 2,000 deaths.
Starring: Song Kang-ho, Thomas Kretschmann, Yoo Hae-jin

Director: Jang Hoon

Year: 2017

Runtime: 137 minutes

Rating: Not Rated
The Hunter
The premise of "The Hunter" sits right on the line between myth and reality, making it a film that grabs your attention early on and refuses to let go. The "myth" part revolves around the debated existence of the Tasmanian tiger, or thylacine, now thought to be extinct. As for the plot, a mercenary is hired by a military biotech company to find the elusive animal in Tasmania, collect "samples" of the DNA, and kill all the others. He quickly discovers that failure is not an option and that he might be competing with other contractors … not just for his prize but for his life.
Starring: Willem Dafoe, Frances O'Connor, Sam Neill

Director: Daniel Nettheim

Year: 2011

Runtime: 101 minutes

Rating: R
Burning
While "Parasite" was the first South Korean film to receive Oscar recognition (and so much more), "Burning" had made strides in the right direction the year prior. Though it wasn't ultimately selected as a contender for Best Foreign Language Film, it was the first from South Korea to make the nine-film shortlist for the category.
And it's easy to see why. The plot follows a love triangle between three young people, one that might be headed in a very dark direction. The performances are gritty and gripping, and the tension is impeccably crafted. You'll feel uneasy the whole way through, and that's by design. There's desire and jealousy, suspicion, and delusion — but the wait for this kindling to start burning is excruciatingly, captivatingly slow.
Starring: Yoo Ah-in, Steven Yeun, Jeon Jong-seo

Director: Lee Chang-dong

Year: 2018

Runtime: 148 minutes

Rating: Not Rated
You Were Never Really Here
If you don't have a strong stomach and mind, you might want to "not really be here" for "You Were Never Really Here," which gives us an uncompromising look at harsh topics like human trafficking and PTSD. The plot follows a guy named Joe, a deeply troubled man who's hired to rescue kidnapped girls by any means necessary. But when Joe is hired to save the abducted daughter of a New York senator, he finds himself drawn into a bloody, tangled conspiracy. Buoyed by Joaquin Phoenix's leading performance, "You Were Never Really Here" is a white-knuckle rescue ride with a gripping psychological twist.
Starring: Joaquin Phoenix, Judith Roberts, Ekaterina Samsonov

Director: Lynne Ramsay

Year: 2017

Runtime: 89 minutes

Rating: R
Frailty
The directorial debut of the late Bill Paxton, "Frailty" centers around the relationship between two brothers and their father, a religious fanatic whose bizarre beliefs lead him on a "demon-killing" quest (at least, as he sees it) that really amounts to the story of a serial killer. But what's interesting about this film is that it mediates the narrative through familial relationships. There are plenty of crazy serial killer stories out there, but they're rarely told through the eyes of their children. It's all the more disturbing this way.
Starring: Bill Paxton, Matthew McConaughey, Powers Boothe

Director: Bill Paxton

Year: 2001

Runtime: 99 minutes

Rating: R
The Usual Suspects
Certain movies are required viewing regardless of genre, and "The Usual Suspects" is one of those films — a movie that fits a variety of designations and delivers on every one of them. It's a thriller, a crime film, even a bit of a comedy. The neo-noir story benefits from having a questionable narrator, as the story of a massacre is told in a convoluted manner by a con man being subjected to interrogation. The story structure and narration only make it that much more titillating as we figure out what really happened behind a heist gone horribly wrong.
Starring: Kevin Spacey, Gabriel Byrne, Benicio del Toro

Director: Bryan Singer

Year: 1995

Runtime: 106 minutes

Rating: R
The Girl With The Dragon Tattoo
A somber neo-noir with a daunting runtime, "The Girl With The Dragon Tattoo" is all the more impressive for how expertly it holds the viewer's attention through every twist and turn. Rooney Mara and Daniel Craig join forces to solve a disappearance that occurred 40 years ago, bringing their own unique skill sets and personal traumas to the table to solve a mystery, deliver justice, and take everyone watching on a wild ride.
Starring: Rooney Mara, Daniel Craig, Christopher Plummer

Director: David Fincher

Year: 2011

Runtime: 158 minutes

Rating: R
Jaws
Despite its summertime ocean setting, Steven Spielberg's "Jaws" is no vacation. The plot finds a man-eating shark stalking beachgoers in a resort town, forcing the local police chief, a marine biologist, and a crusty fisherman to team up and hunt down the beast. The result is one of the all-time great thrillers, and along with "Star Wars," it also helped invent the summer blockbuster.
On top of all that, a good chunk of the movie was shot on the actual ocean, which means there were a lot of behind-the-scenes complications. You can't "direct" the ocean, after all, and on top of that, the mechanical sharks used in the film were often unreliable. This forced Spielberg to use cinematography and music to hint at the threat versus showing it explicitly — an adaptation that not only created impeccable suspense but turned the film's foreboding musical theme into an iconic and terrifying tune.
Starring: Roy Scheider, Robert Shaw, Richard Dreyfuss

Director: Steven Spielberg

Year: 1975

Runtime: 124 minutes

Rating: PG
The Insider
When a film purports to be based on a true story, there's a lot of leeway when it comes to actually defining these terms. Sometimes such a film may be based on a local folk tale or a disputed event like an alien abduction. But the script for "The Insider" was adapted from two seemingly reliable sources — a Vanity Fair article and a "60 Minutes" segment.
The story? A former tobacco industry executive turns into a whistleblower, hoping to expose some truly devious practices and struggling against powerful forces that attempt to silence him. It's a modern story of corruption and truth, with a veteran cast well-versed in delivering thrills.
Starring: Al Pacino, Russell Crowe, Christopher Plummer

Director: Michael Mann

Year: 1999

Runtime: 158 minutes

Rating: R
Escape from Alcatraz
Have you ever wondered just what "maximum security" means? In the case of the prison on Alcatraz Island, the "maximum" was apparently not high enough: In 1962, four prisoners attempted to escape, and three of them were never heard from again.
If that doesn't give you chills already, watching "Escape From Alcatraz" certainly will. The film tells a fictionalized story of the 1962 prison break, breathing depth and life into the escapee characters and enthralling action into their mysterious real-world fates.
Starring: Clint Eastwood, Patrick McGoohan, Roberts Blossom

Director: Don Siegel

Year: 1979

Runtime: 112 minutes

Rating: PG
The Lincoln Lawyer
Offices are overrated. Well, that's how Matthew McConaughey's Mickey Haller — the eponymous attorney in "The Lincoln Lawyer" — feels about them. Instead of an office, he meets clients in a chauffeured Lincoln Town Car. The unconventional setting lends an air of intimacy to the narrative, which is fitting because the plot revolves around Haller's internal world as he connects the sinister dots between a new, high-profile client and another case from the past. Slick and dangerous, "The Lincoln Lawyer" is a tight, tense legal thriller and the film that helped launch the "McConaissance."
Starring: Matthew McConaughey, Marisa Tomei, Ryan Phillippe

Director: Brad Furman

Year: 2011

Runtime: 118 minutes

Rating: R
The Handmaiden
In terms of unlikely pairings, the team of con man and young pickpocket in "The Handmaiden" is an absurdly satisfying one. This psychological thriller begins with this team's efforts to defraud a naïve heiress named Hideko, as the pickpocket, Sook-hee, convinces her to marry the con man, who goes by the name Count Fujiwara. Of course, this is only the beginning of this South Korean thriller. Betrayal and eroticism intertwine with sharply executed psychological thrills to make "The Handmaiden" not only gripping but genuinely entertaining.
Starring: Kim Min-hee, Kim Tae-ri, Ha Jung-woo

Director: Park Chan-wook

Year: 2016

Runtime: 145 minutes

Rating: NR
We Need to Talk About Kevin
Seriously, why don't the parents in this film just do what the title demands? Why don't they just talk about Kevin? Who knows how differently things might have gone if they had — though the story would almost certainly have been less thrilling.
As it stands, this is a slow-burning ride into psychopathy and family dysfunction, told through an idyllic lens of suburban life that's been shattered by an unspeakable event. It's so unspeakable that it — and the sinister dynamics that precipitated it — can only be revealed piece by ominous piece as the film goes on, examined through a mother's complicated relationship with her very disturbed son.
Starring: Tilda Swinton, John C. Reilly, Ezra Miller

Director: Lynne Ramsay

Year: 2011

Runtime: 112 minutes

Rating: R