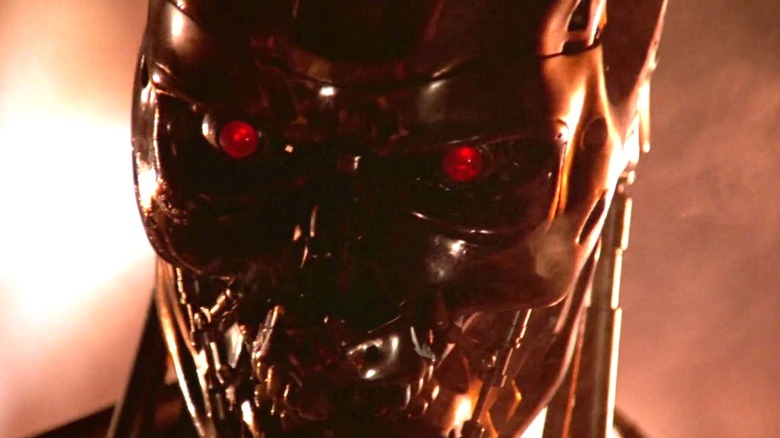 In the words of one great work of science fiction, "The glory of creation is in its infinite diversity, and the ways our differences combine to create meaning and beauty." Sci-fi itself is a genre that contains multitudes — space opera, time travel, dystopia, cyberpunk, apocalypse and post-apocalypse, just to name a few. Sci-fi has been the domain of Hollywood blockbusters and independent art films, presented as comedy and drama, used to paint bright futures or portents of doom. On this list, you'll find permutations of every sort, spread across a variety of decades, countries, and languages. While entries on our list date back as far as 1927, we must confess a preference for the new — nearly half of the entries on our list were made in this century, as digital filmmaking and effects have lowered the barrier for producing quality sci-fi and allowed more storytellers to project their bold imaginings.
Updated on August 3, 2021: We'll be updating this list on a quarterly basis as we encounter new releases and explore the broad range of classic science fiction, and as our most recent entries cope with the test of time.
10 Cloverfield Lane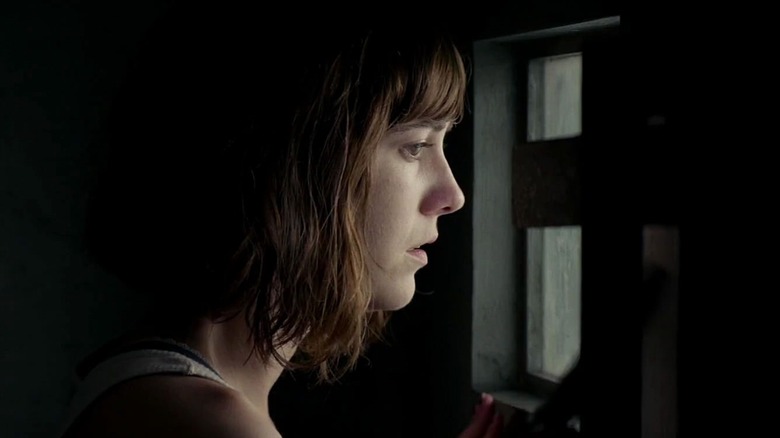 After a car accident, a woman wakes up in an underground bunker with two men who tell her that some sort of attack has rendered the world outside uninhabitable. But is this really the apocalypse, or is she merely at the mercy of an unstable, paranoid survivalist? As tensions rise and clues are revealed, she must consider the possibility that both could be true. Set almost entirely in a single location with just three actors, "10 Cloverfield Lane" is a taut thriller that proves that less can often be so much more, even in science fiction.
Starring: John Goodman, Mary Elizabeth Winstead, John Gallagher Jr.
Director: Dan Trachtenberg
Year: 2016
Runtime: 104 minutes
Rating: PG-13
12 Monkeys
In the year 2035, humans have been driven underground after the outbreak of a deadly, rapidly mutating virus. The only hope for a cure is to obtain a sample of the original virus strain, and there's only one place it still exists: the past. Unstable prisoner James Cole is sent back to the year 1996 to investigate the outbreak and bring back the key to restoring humanity, but the plan goes awry and Cole is captured and institutionalized for his ravings about the future. "12 Monkeys" is simultaneously a tense sci-fi thriller and a surrealist dark comedy that feels like a tug of war between sanity and madness.
Starring: Bruce Willis, Madeleine Stowe, Brad Pitt
Director: Terry Gilliam
Year: 1995
Runtime: 131 minutes
Rating: R
2001: A Space Odyssey
Stanley Kubrick's "2001: A Space Odyssey" defies conventional description. Its story is sparse and yet its scope is as grand as it gets, spread across time periods separated by millennia and linked only by theme. Witness the moment primates first learned to use tools, the glory of practical space travel, and the awakening of a sinister artificial intelligence. A feast for the eyes and a puzzle for the mind, "2001" endures as sci-fi cinema's greatest work of art.
Starring: Kier Dullea, Gary Lockwood, William Sylvester
Director: Stanley Kubrick
Year: 1968
Runtime: 145 minutes
Rating: G
The Abyss
A close encounter with an alien craft forces an American nuclear submarine to sink into a deep trench in the Caribbean. A team made up of deep-sea drillers, engineers, and US Navy SEALs is sent to investigate as conflict builds between the US and USSR, scientists and the military, and a set of ex-spouses who will need to work together to survive. "The Abyss" is a true adventure film, where the excitement comes from sharing in the wonder of discovery. Be sure to seek out the director-preferred extended Special Edition.
Starring: Ed Harris, Mary Elizabeth Mastrantonio, Michael Biehn
Director: James Cameron
Year: 1989
Runtime: 139 minutes
Rating: PG-13
Advantageous
Gwen is a single mother in an eerily familiar future in which the wealth gap is massive, women are being nudged out of the workforce, and youth and beauty are valued above all other qualifications. With money running out and her daughter's future at stake, Gwen is offered an opportunity to reclaim her position at the biotech company she helped to build, but only if she agrees to have her mind swapped into a younger, more "marketable" body.
What does it mean to sacrifice one's very identity to satisfy societal demands? This stirring family drama reflects quietly on this inequity through the lens of one parent's boundless love for her child.
Starring: Jacqueline Kim, James Urbaniak, Freya Adams
Director: Jennifer Phang
Year: 2015
Runtime: 90 minutes
Rating: TV-MA
Akira
A generation after the Third World War, the youth of Neo-Tokyo are poor, angry, and uncared for. A war between two motorcycle gangs is interrupted when one of the teenage combatants, Tetsuo, is captured by the government for use in experiments designed to develop his psychokinetic potential. As surrogate brother Kaneda and the resistance fighter Kei attempt to free him, Tetsuo's deadly powers grow — as does his rage. More than 30 years after its release, "Akira" remains one of the most influential, visually dazzling, and outright disturbing animated films ever made.
Starring: Mitsuo Iwata, Nozomu Sasaki, Mami Koyama
Director: Katsuhiro Otomo
Year: 1988
Runtime: 124 minutes
Rating: R
Alien
The working class crew of the space freighter Nostromo is diverted from their route to investigate a strange signal emanating from a deserted planet. After an encounter with some sort of life form, the crew resumes their original mission, unaware that something has stowed away aboard the Nostromo, something that won't stop until it's killed each and every one of them.
As much a horror movie as it is science fiction, "Alien" introduces one of the most iconic and viscerally scary movie monsters of all time. Just as notably, director Ridley Scott influenced generations of filmmakers to come by creating a wet, grimy, lived-in future that contrasted against the idealized, chrome-plated worlds of its sci-fi contemporaries.
Starring: Sigourney Weaver, Tom Skerritt, Veronica Cartwright
Director: Ridley Scott
Year: 1979
Runtime: 117 minutes
Rating: R
Aliens
Warrant Officer Ripley has narrowly survived an encounter with a vicious alien creature that butchered the rest of her space freighter crew. Reawakened after decades in hypersleep, Ripley is horrified to learn that her employers have constructed a human colony on the planet where the monster was found. When the company loses contact with the colony, Ripley is dispatched with a platoon of battle-hardened marines to investigate, forcing Ripley to confront her trauma and take the fight to the creatures who destroyed her life.
"Aliens" pivots from the "haunted house in space" tone of its predecessor to a thrilling yet critical take on military science fiction. Star Sigourney Weaver received an Academy Award nomination for Best Actress for her performance, unheard of for a sci-fi action film.
Starring: Sigourney Weaver, Carrie Henn, Michael Biehn
Director: James Cameron
Year: 1986
Runtime: 137 minutes
Rating: R
The Andromeda Strain
A military satellite crashes to Earth, bringing with it a pathogen that kills an entire town in the Southwest. A team of top scientists are assembled at a secret underground facility where they race against time to cure or contain the danger before it spreads. Though more about processes than people, "The Andromeda Strain" derives tensions from the fragility and intricacy of complex systems both natural and manufactured.
Starring: Arthur Hill, David Wayne, James Olson
Director: Robert Wise
Year: 1971
Runtime: 130 minutes
Rating: G
Annihilation
A meteoroid lands on the Florida panhandle and creates a strange, growing energy field that scientists dub "the Shimmer." Lena, a virologist and US Army veteran, believes she has lost her husband Kane to an exploratory mission inside the Shimmer, but he finally returns a year later, the first and only person ever to emerge from the anomaly. When Kane falls gravely ill, Lena joins a team of scientist soldiers into the Shimmer in search of a cure, but the world inside is stranger and more terrifying than they could have imagined.
More than just a creature feature (though the creatures are excellent), "Annihlation" is an eerie and cerebral sci-fi/horror experience that will challenge your preconceptions and leave you guessing until the very end.
Starring: Natalie Portman, Jennifer Jason Leigh, Gina Rodriguez
Director: Alex Garland
Year: 2018
Runtime: 115 minutes
Rating: R
Arrival
When alien spacecraft appear over countries around the world, the United States military recruits expert linguist Louise Banks to decipher the visitors' language and establish communication as rival countries attempt to do the same. Contending with political pressures as well as her grief over the loss of her young daughter, Banks must find a way to reach an understanding with beings who not only have no experience with our form of language, but a different relationship to time itself.
"Arrival" was lavished with critical praise for its sophistication and realism, and was nominated for eight Academy Awards, including Best Picture. Amy Adams' lead performance is fascinating, a unique acting challenge that can only be fully appreciated upon repeat viewings.
Starring: Amy Adams, Jeremy Renner, Forest Whitaker
Director: Denis Villeneuve
Year: 2016
Runtime: 116 minutes
Rating: PG-13
Attack the Block
Hostile aliens have landed near a South London public housing project! The authorities are useless, but a teenage street gang led by the charismatic Moses is itching for a fight and prepared to protect their neighborhood from the extraterrestrial invasion.
A sci-fi action comedy with a good heart in the vein of "Shaun of the Dead," "Attack the Block" is a master class in shooting a high-concept action-adventure on a low budget. A box office failure, "Attack the Block" has since become a cult classic and its stars have gone on to leading roles in "Star Wars" and "Doctor Who."
Starring: Jodie Whittaker, John Boyega, Nick Frost
Director: Joe Cornish
Year: 2011
Runtime: 82 minutes
Rating: R
Back to the Future
Marty McFly is a quirky high school kid whose unlikely best friend, Dr. Emmett "Doc" Brown, invents a time-traveling sports car. When the time machine's first test drive goes wrong, Marty is flung back to the 1950s, where he accidentally sabotages the first meeting between his parents. Worse, he seems to have replaced his father in the path of history, becoming the new object of his mother's affections. Marty has to team up with a younger version of Doc Brown to correct the timeline, make his parents fall in love, and return to 1985 where he (hopefully) still exists. Powered by charismatic performances and one of the tightest screenplays ever written, "Back to the Future" is a timeless time travel classic.
Starring: Michael J. Fox, Christopher Lloyd, Lea Thompson
Director: Robert Zemeckis
Year: 1985
Runtime: 116 minutes
Rating: PG
Bill & Ted's Excellent Adventure
In 1988, Bill S. Preston and Ted "Theodore" Logan are high school slackers who dream of achieving rock stardom with their band, Wyld Stallyns. But in the distant future, they're the revered Great Ones whose philosophy is the cornerstone of a utopian society. In order to keep Ted from failing history class and getting sent to military school, the extremely chill time traveler Rufus lends Bill and Ted his time machine so that they can do some first-hand research. Determined to deliver the most excellent history report of all time, Bill and Ted begin kidnapping historical figures and bringing them to the present. Shamelessly silly, "Bill & Ted" delights with its clever spin on time travel and the irresistible appeal of its lead characters.
Starring: Keanu Reeves, Alex Winter, George Carlin
Director: Stephen Herek
Year: 1989
Runtime: 90 minutes
Rating: PG
Black Panther
Hidden in East Africa behind a screen of invisibility is Wakanda, the most advanced civilization on Earth, untouched by European colonialism. Wakanda rejoices when T'Challa — who also protects the country's interests as the superhero Black Panther — is crowned their new king. But there's another challenger to the throne: his American cousin Erik, who believes Wakanda's isolationism has passively enabled the oppression of Black people across the world. As they battle for Wakanda's future, T'Challa reckons with the consequences of his family's inaction.
The 18th film in Marvel's Infinity Saga, "Black Panther" works effortlessly as a standalone sci-fi action film. It won Academy Awards for its stunning Afrofuturist production and costume design, and made history as the first superhero film ever to be nominated for Best Picture.
Starring: Chadwick Boseman, Michael B. Jordan, Lupita Nyong'o
Director: Ryan Coogler
Year: 2018
Runtime: 134 minutes
Rating: PG-13
Blade Runner
Rick Deckard is a private detective who specializes in identifying and violently "retiring" bioengineered superhumans called replicants. Manufactured by the Tyrell Corporation, replicants are made to do hard work in hazardous conditions and are physically superior to humans in all ways but one — they are limited to a four-year lifespan. Deckard is dispatched to eliminate a small cadre of replicants who are seeking a way around their expiration date, but his worldview is shaken when he meets Rachel, a replicant who believes she's human.
"Blade Runner" is the perfect marriage of sci-fi and film noir, a gritty crime drama that ruminates on the very nature of humanity. (Be sure to seek out "Blade Runner: The Final Cut," director Ridley Scott's preferred version of the film.)
Starring: Harrison Ford, Rutger Hauer, Sean Young
Director: Ridley Scott
Year: 1982
Runtime: 117 minutes
Rating: R
Brazil
In a future dystopia, the police might come and drag away your father, but they'll always be sure to leave you a receipt. Sam Lowry is an underachieving state bureaucrat who fantasizes about being a hero and finding true love. When he discovers that a clerical error has led the wrong citizen to be tortured to death, Sam inadvertently becomes entangled with a group of revolutionaries, one of whom might be the woman of his dreams. An absurd comedy of errors, "Brazil" plays out like a live-action cartoon riffing on George Orwell's "Nineteen Eighty-Four," mocking the banality of evil and society's willingness to leave something broken rather than admit it needs fixing.
Starring: Jonathan Pryce, Robert De Niro, Katherine Helmond
Director: Terry Gilliam
Year: 1985
Runtime: 143 minutes
Rating: R
The Bride of Frankenstein
Picking up where the 1931 classic "Frankenstein" left off, this sequel finds Dr. Henry Frankenstein's creature on the run, looking for companionship and understanding. Meanwhile, Henry encounters Dr. Pretorius, an old mentor and fellow mad scientist who coerces him into harvesting bodies for a new experiment: a female counterpart to Frankenstein's Monster. The original "superior sequel," "The Bride of Frankenstein" deepens the characterization of the Creature and makes him the true lead of the film. "Bride of Frankenstein" also injects a bit of tongue-in-cheek humor to complement the horror story, which has allowed the film to double as a camp classic.
Starring: Boris Karloff, Colin Clive, Valerie Hobson
Director: James Whale
Year: 1935
Runtime: 75 minutes
Rating: Not Rated
Children of Men
The year is 2027, and the world's youngest person is 18 years old. A mysterious plague of infertility has simultaneously struck the entire human race, and its last generation lives out their days devoid of hope. Everything changes when former activist Theo is introduced to Kee, an African refugee with an incredible secret — she's pregnant. The race is on to sneak Kee out of England to a place where she can bring this new life into the world in safety and discover a way to end the global nightmare. "Children of Men" is a compelling thriller set in a uniquely bleak vision of the future, brought to life with grounded performances and impressive camerawork, including some of the most captivating "long takes" in modern cinema.
Starring: Clive Owen, Julianne Moore, Clare-Hope Ashitey
Director: Alfonso Cuarón
Year: 2006
Runtime: 109 minutes
Rating: R
A Clockwork Orange
Alex DeLarge is a serial rapist and gang leader running wild in a dystopian future Britain. Arrested for murder, Alex becomes the subject of a psychological experiment designed to curb his violent behavior, drugged and forced to watch weeks' worth of disturbing footage until he can no longer stomach even the thought of sex or violence. Presumably "cured," Alex is released back into the world, but is he really a changed man? And what will his victims think of his return to society? "A Clockwork Orange" ranks among the most bizarre, controversial, and influential works of 1970s dystopian sci-fi. (Content warning: This film contains graphic and upsetting images throughout, including scenes depicting sexual assault.)
Starring: Malcolm McDowell, Patrick Magee, Adrienne Corri
Director: Stanley Kubrick
Year: 1971
Runtime: 137 minutes
Rating: R
Close Encounters of the Third Kind
Blue-collar everyman Roy Neary catches a brief but up-close sighting of a UFO and becomes obsessed with the search for extraterrestrial life. Soon, Roy discovers that other people have had similar experiences, including Jillian Guiler, who witnessed the alien abduction of her three-year-old son. Meanwhile, an international effort of scientists and the military are preparing to make contact — but with whom? "Close Encounters" is a slow-burning adventure that approaches the extraordinary from an ordinary perspective, keeping its lead characters (and the audience) in the dark as they try to put together a puzzle with only a fraction of the pieces. It all leads to a visually dazzling finale that will leave you in awe at the beauty of the unknown.
Starring: Richard Dreyfuss, François Truffaut, Teri Garr
Director: Steven Spielberg
Year: 1977
Runtime: 135 minutes
Rating: PG
Cloud Atlas
"Cloud Atlas" is a sprawling epic that weaves together six seemingly unrelated narratives spread across five centuries, each leaving a record behind to inspire the next. The journal of a 19th century lawyer inspires a composer in the 1930s, whose music obsesses a journalist in the 1970s, and so on until long after civilization as we know it has crumbled. While each tale has a different genre and tone, they all share the same cast and are connected by the perpetual struggle between freedom and dehumanization, coming together in beautiful moments of cinematic poetry. Though dismissed by some for its sentimentality and divisive for the questionable decision to race-bend its cast between time periods, "Cloud Atlas" is a unique, deeply emotional experience.
Starring: Tom Hanks, Halle Berry, Jim Broadbent
Director: Tom Tykwer, Lilly Wachowski, Lana Wachowski
Year: 2012
Runtime: 172 minutes
Rating: R
Contact
Dr. Ellie Arroway has spent her life searching in vain for signs of extraterrestrial life. Her work finally pays off when satellites pick up a complex transmission that could only have come from an alien intelligence, containing the schematics for a machine that appears to be some sort of vehicle. As construction begins for the machine, Arroway navigates the cultural and political ramifications of her discovery and campaigns to be the first person to make direct contact with alien life. Based on the novel by famed cosmologist Carl Sagan, "Contact" is a meditation on science and faith, a probing character study, and a showcase for then-revolutionary visual effects, including a mesmerizing three-minute opening shot that pulls back from Earth orbit to the farthest extremes of the known universe.
Director: Robert Zemeckis
Year: 1997
Runtime: 150 minutes
Rating: PG
Creature from the Black Lagoon
Scientists discover an amphibious "Gill-man" in South America and attempt to capture him. The Gill-man turns the tables when he becomes fixated on one of the scientists, Kay Lawrence, pursuing her and killing anyone who gets in the way. "Creature from the Black Lagoon" is a 1950s monster flick beloved for its exciting underwater photography and Millicent Patrick's character design. Unlike the rest of the famous Universal monster movies, "Creature from the Black Lagoon" is still yet to be remade — unless, of course, you count Guillermo del Toro's "The Shape of Water."
Starring: Ricard Carlson, Julie Adams, Richard Denning
Director: Jack Arnold
Year: 1954
Runtime: 79 minutes
Rating: G
Dawn of the Planet of the Apes
It has been a decade since a viral mutagen wiped out most of humanity, simultaneously granting superior intelligence the rest of the Earth's simian population. As human civilization crumbles, apes have begun to build one of their own, and in California's Muir Woods, the benevolent chimpanzee Caesar leads a peaceful and diverse ape enclave. When San Francisco's remaining human population begins to invades his territory, Caesar struggles to keep the peace as many among his own tribe prepare for war. "Dawn of the Planet of the Apes" employs cutting edge visual effects and some of the greatest motion-capture performances of all time to build a gripping Shakespearian drama out of what could be a laughable premise.
Director: Matt Reeves
Year: 2014
Runtime: 130 minutes
Rating: PG-13
The Day the Earth Stood Still
A spacecraft lands in Washington, D.C. containing Klaatu, a humanoid alien. Klaatu has come to speak to all the nations of the Earth and warn them of the dangers of the atom bomb. When their leaders refuse to cooperate with each other, Klaatu goes undercover as "Mr. Carpenter," an ordinary man, in the hopes of finding a more receptive audience. If he can't bring Earth's people together, he may have no choice but to destroy them all. "The Day the Earth Stood Still" is an essential sci-fi drama of the 1950s, critical of Cold War hostility but humanist to its core.
Starring: Michael Rennie, Patricia Neal, Hugh Marlowe
Director: Robert Wise
Year: 1951
Runtime: 92 minutes
Rating: G
Demolition Man
John Spartan is a wrecking ball of an L.A. cop engaged in a tireless pursuit of the extravagant supervillain Simon Phoenix. When Phoenix frames Spartan for a mass murder, they are both sentenced to be cryogenically frozen. Decades later, Phoenix escapes custody and emerges into a transformed "San Angeles" which has renounced violence, sex, swearing, and all other vices. Totally unprepared for Phoenix's brand of mayhem, the SAPD thaws out Spartan to hunt him down, but he has difficulty adjusting to his new, G-rated surroundings. "Demolition Man" is a wild, cartoonish action movie with a biting wit that skewers puritanical values on both extremes of the political spectrum.
Starring: Sylvester Stallone, Wesley Snipes, Sandra Bullock
Director: Marco Brambilla
Year: 1993
Runtime: 115 minutes
Rating: R
Donnie Darko
Troubled teen Donnie Darko has a vision of a man in a rabbit costume who tells him the exact time that the world will end. As he resumes the melodrama of his high school life, the puzzle pieces of his dark destiny begin to come together. "Donnie Darko" is an odd, occasionally disturbing high school drama that's even better if it's watched while you're still in high school.
Starring: Jake Gyllenhaal, Jena Malone, Drew Barrymore
Director: Richard Kelly
Year: 2001
Runtime: 113 minutes
Rating: R
Dredd
After America is devastated by war, most of its population now lives in the tall, dense, miserable megalopolis known as Mega City One. Rampant crime is met with a more brutal class of law enforcement, the Judges, who also act as jury and executioner. Investigating a grisly homicide, Judge Dredd and his new psychic partner Cassandra Anderson make their way up a 200-story building to confront Ma-Ma, the tower's ruthless drug kingpin. "Dredd" is a dark action thriller that's as beautiful as it is brutal and wows with its stylish super slo-mo sequences. Unlike the campy 1995 film adaptation, this "Dredd" properly translates the dark satirical tone of the cult classic "Judge Dredd" comics series.
Starring: Karl Urban, Olivia Thirlby, Lena Headey
Director: Pete Travis
Year: 2012
Runtime: 96 minutes
Rating: R
E.T. the Extra-Terrestrial
Lonely 10-year old Elliott Taylor happens upon an alien visitor who's accidentally been stranded on Earth. While lacking a common language, Elliott and the alien, who he dubs "E.T.," form a strong emotional bond. But as time on our planet begins to take a toll on E.T.'s health, Elliott must prepare to let go of his new companion.
"E.T." was a massive cultural sensation, breaking the box office records set by "Star Wars" five years earlier. The practical effects used to bring E.T. to life become invisible almost immediately, leaving behind an expressive, sympathetic alien creature with whom it's easy to fall in love.
Starring: Henry Thomas, Dee Wallace, Peter Coyote
Director: Steven Spielberg
Year: 1982
Runtime: 115 minutes
Rating: PG
Edge of Tomorrow
Earth is at war with an alien species we call "Mimics," animalistic shapeshifters who have spread across Europe and crushed all opposition. William Cage, a weaselly American media relations officer, gets killed in a crucial invasion and, to his shock, wakes up hours earlier on the eve of the battle. Cage keeps reliving the invasion, always resetting to the same point each time he dies, surviving a little longer with every attempt. He's at a loss to understand this curse until the war's greatest hero, Rita Vratasky, reveals that this has happened to her, too. "Edge of Tomorrow" feels like a video game in the best way, mirroring a player's trial-and-error process and injecting some dark humor into an already kick-ass, distinctively designed war movie.
Starring: Tom Cruise, Emily Blunt, Brendan Gleeson
Director: Doug Limon
Year: 2014
Runtime: 113 minutes
Rating: PG-13
Escape From New York
In the distant future of 1997, Manhattan is one giant prison for America's most dangerous prisoners. After a hijacking attempt on Air Force One, the President of the United States is marooned on the island and held hostage by its crime syndicate. There's only one man with the reputation and skills necessary to rescue him: legendary soldier Snake Plissken, who's just been sentenced to life on Manhattan for perpetrating a daring robbery. If Snake can retrieve the President within 24 hours, he'll get a full pardon. If he can't, he'll be executed. Packed with fast-paced, heavily stylized action, "Escape from New York" has reverberated across decades' worth of movies, comic books, and video games.
Starring: Kurt Russell, Ernest Borgnine, Adrienne Barbeau
Director: John Carpenter
Year: 1981
Runtime: 110 minutes
Rating: R
Eternal Sunshine of the Spotless Mind
Joel Barish is heartbroken to learn that his ex-girlfriend Clementine has had him erased from her memory. Hoping that it'll help him get over the painful breakup, Joel seeks out the same clinic to have his memory of Clementine destroyed. During the procedure, Joel enters a dreamlike state in which he relives his experiences with Clementine and decides he doesn't want to forget them, and subconscious projections of Joel and Clementine go on the run. "Eternal Sunshine" is a heartfelt examination of love and memory, artfully shot and skillfully performed, earning an Oscar nomination for Kate Winslet's performance and a win for its original screenplay. In 2009, The AV Club named "Eternal Sunshine" the best film of the '00s.
Director: Michel Gondry
Year: 2004
Runtime: 108 minutes
Rating: R
Ex Machina
Caleb Smith is a skilled computer programmer who wins a contest to spend a week with his company's CEO, the reclusive genius Nathan Bateman. At his isolated estate, Nathan reveals that Caleb has actually been summoned to interview Ava, an advanced artificial intelligence in a humanoid body. Ava knows she's a machine, and so does Caleb, but if Caleb starts thinking of her as human and begins to develop feelings for her, that will prove that Ava has achieved consciousness. Throughout Caleb's week at the house, he begins to see Ava as a prisoner and Nathan as a frightening narcissist. "Ex Machina" is a tense, thoughtful psychological thriller that does exactly what good sci-fi should: tell a fresh story that teases your mind and challenges your preconceptions.
Starring: Domhnall Gleeson, Oscar Isaac, Alicia Vikander
Director: Alex Garland
Year: 2015
Runtime: 107 minutes
Rating: R
Fast Color
Ruth is a runaway whose inherited telekinetic abilities have grown beyond her control. Forced to hide from a dangerous scientist, Ruth returns home to her mother and estranged daughter, who help her learn to master her powers and heal from a terrible trauma. "Fast Color" applies superhero tropes to an intimate family drama rather than an action-adventure. While there are a few eye-catching visual effects, the characters and performances are the focus.
Starring: Gugu Mbatha-Raw, Lorraine Toussaint, Saniyya Sydney
Director: Julia Hart
Year: 2018
Runtime: 110 minutes
Rating: PG-13
The Fly
Seth Brundle has built a machine that instantly teleports matter from one enclosed pod to another. Successful with inanimate objects, he still hasn't mastered teleporting live animals. Eager to impress journalist Ronnie Quaife, Seth tests his telepods on himself, unknowingly fusing his DNA with that of a housefly that snuck into the pod with him. As Seth's body undergoes more dramatic and terrifying changes, Ronnie's science article becomes a horror story. Sexual, goopy, and deeply gross, "The Fly" is a perfect introduction to David Cronenberg's brand of body horror, featuring Oscar-winning makeup effects by Chris Walas and iconic performances from Jeff Goldblum and Geena Davis.
Starring: Jeff Goldblum, Geena Davis, John Getz
Director: David Cronenberg
Year: 1986
Runtime: 95 minutes
Rating: R
Forbidden Planet
A starship is sent to the planet Altair IV to investigate the disappearance of an exploratory expedition. There, Captain John Adams and company find Dr. Morbius and his daughter Altaira, the expedition's lone survivors, who have been investigating the technology left behind by the planet's long-extinct indigenous culture, including a limitless and potentially dangerous source of power. Loosely based upon Shakespeare's "The Tempest," "Forbidden Planet" is the definitive 1950s sci-fi adventure, featuring extravagant space-age production design and the unforgettable Robby the Robot.
Starring: Walter Pidgeon, Anne Francis, Leslie Nielsen
Director: Fred M. Wilcox
Year: 1956
Runtime: 98 minutes
Rating: G
Frankenstein
Dr. Henry Frankenstein is a scientist on a mad quest to reanimate the dead. Building a new body from parts harvested from the recently deceased, Frankenstein constructs his intimidating six-foot-tall Creature, and brings him to life using electricity. Incredibly strong, incapable of speech, but apparently free of malice, the childlike golem escapes the laboratory and descends upon a peaceful Bavarian village, where only tragedy awaits him. Director James Whale's adaptation of Mary Shelley's genre-defining 1818 novel is as influential as any film ever made, inspiring a century's worth of sequels, knockoffs, and parodies. But it's also a grim and effective work in its own right, holding up as a timeless horror classic.
Starring: Boris Karloff, Colin Clive, Mae Clarke
Director: James Whale
Year: 1931
Runtime: 71 minutes
Rating: Not Rated
Galaxy Quest
Years after its cancellation, the cast of the sci-fi series "Galaxy Quest" is washed up, aimless, and depressed. A new purpose comes in an unexpected form when aliens, under the false impression that "Galaxy Quest" is a documentary starring real astronauts, recruits the cast to participate in a high-stakes space adventure. Thoroughly unprepared for the bizarre realities of interstellar travel, these actors must play their famous roles one last time to help save a civilization that adores them from extinction. A reverent parody of "Star Trek" and its cult-like fanbase, "Galaxy Quest" (the film) has acquired a loyal following of its own for its charm, imagination, and its career-best comedic performances from Sigourney Weaver and the late, great Alan Rickman.
Starring: Tim Allen, Sigourney Weaver, Alan Rickman
Director: Dean Parasot
Year: 1999
Runtime: 104 minutes
Rating: PG
Gattaca
In the near future, those who are genetically engineered enjoy a class privilege over those who are not. Vincent Freeman was made the old-fashioned way, with all the genetic flaws that entails, but must hide his true nature in order to keep his job and his status in the space program. Sharing the identity of Jerome Morrow, a genetically "perfect" former Olympian who has lost the use of his legs, Vincent has defied the odds and become a shining example of human achievement, but it all could come crashing down after a murder at his workplace puts his life under a microscope. "Gattaca" is a rich character drama of remarkable prescience, predating widespread conversation and legislation around genetic discrimination.
Starring: Ethan Hawke, Uma Thurman, Jude Law
Director: Andrew Niccol
Year: 1997
Runtime: 112 minutes
Rating: PG-13
Ghost in the Shell
By the late 2020s, most humans have some sort of cybernetic enhancement, but Major Motoko Kusanagi is a rare "full body prosthesis," a human consciousness (or "ghost") installed into a fully mechanical body. As assault leader of New Port City's Public Security Section 9, Kusanagi is on the trail of the Puppet Master, a hacker who has been manipulating the minds and memories of cyber-enhanced humans towards some unknown purpose. Soon, it becomes clear that the Puppet Master is no mere programmer, but a program himself. "Ghost in the Shell" is one of the coolest-looking films of the 1990s, and hugely influential on Hollywood filmmakers like James Cameron and the Wachowski sisters. It's both visually and intellectually dense, well worth multiple viewings.
Starring: Atsuko Tanaka, Akio Otsuka, Iemasa Kayumi
Director: Mamoru Oshii
Year: 1995
Runtime: 83 minutes
Rating: Not Rated
Godzilla
Nuclear weapons tests reawaken a gigantic prehistoric beast who threatens cities and fishing villages on the coasts of Japan. The military has had no success in stopping the monster or even slowing it down, leading to devastation not seen since the horrors of the atomic bomb a decade earlier. One scientist has developed a weapon powerful enough to defeat the monster, but his conscience is torn — even under these circumstances, can he really risk revealing the existence of yet another unspeakable weapon of mass destruction? The original "Godzilla" (also called "Gojira") is the quintessential kaiju movie, sparking generations of sequels and imitators. While later installments in the series are adventure films, here the titular monster is a metaphor for the devastation and cruelty of nuclear war.
Starring: Akira Takarada, Momoko Kôchi, Akihiko Hirata
Director: Ishirō Honda
Year: 1954
Runtime: 96 minutes
Rating: Not Rated
Gravity
Astronaut Dr. Ryan Stone's first mission in space goes awry when a cloud of space debris destroys her spacecraft, leaving her and her mission commander Matt Kowalski alone in Earth orbit. Stone and Kowalski now have less than 90 minutes to get to the shelter of the International Space Station before the debris field comes back around and tears them to shreds. "Gravity" takes what would have been a novel premise on its own and presents it in an even more interesting way, using a series of long takes to keep the audience attached to Dr. Stone's point of view. While it may not have many fans at NASA, critics and film professionals adored "Gravity" to the tune of seven Academy Awards.
Starring: Sandra Bullock, George Clooney, Ed Harris
Director: Alfonso Cuarón
Year: 2013
Runtime: 91 minutes
Rating:
Rotten Tomatoes score: 95%
Her
Theodore Twombly finds a cure for his loneliness when an update to his phone adds an intelligent virtual assistant named Samantha. While lacking a body, Samantha has all the other characteristics of a real person — opinions, emotions, aspirations — and after spending time together, Theodore and Samantha begin to fall in love. "Her" explores this unusual partnership to the fullest, sometimes for humor but often for sincere emotional pathos. "Her" also explores the social consequences of the birth of artificial intelligence in a unique and honest way that speaks not only to the way people depend on technology, but on each other.
Starring: Joaquin Phoenix, Amy Adams, Scarlett Johansson
Director: Spike Jonze
Year: 2013
Runtime: 119 minutes
Rating: R
Rotten Tomatoes score: 94%
The Host
A negligent American scientist orders gallons of toxic formaldehyde dumped into the Han River, where it mutates the aquatic life and creates a giant amphibious monster. The creature comes ashore to consume the populace, capturing pre-teen Park Hyun-seo. Her family will have to band together and escape an American military quarantine to find her before the monster makes her his next meal. "The Host" deftly juggles comedy, horror, and action while satirizing South Korean and American politics.
Starring: Song Kang-ho, Byun Hee-bong, Park Hae-il
Director: Bong Joon-ho
Year: 2006
Runtime: 120 minutes
Rating: R
Rotten Tomatoes score: 93%
Inception
Dominic Cobb is a fugitive and a corporate spy for hire who uses advanced technology to invade a target's dreams and extract information from their subconscious. His latest client, Mr. Saito, has an even more difficult challenge for him: to enter the mind of Saito's largest competitor and convince him to break up his company. Everyone says that this process, called "inception," is impossible, but Dom knows it can be done. He's done it once before and it was the biggest mistake of his life, but now it may be his only chance to reunite with his estranged family. "Inception" is a mind-bending spy-action thriller with a complex plot and jaw-dropping visuals that perfectly marry practical and digital effects.
Starring: Leonardo DiCaprio, Joseph Gordon-Levitt, Elliot Page
Director: Christopher Nolan
Year: 2010
Runtime: 158 minutes
Rating: PG-13
Independence Day
A fleet of alien spacecraft descends upon the Earth, devastating cities around the world and crippling our defenses. In the aftermath of the attack, individuals across the United States attempt to pick up the pieces, reunite their families, and find a way to take the fight back to the invaders. "Independence Day" may be a brainless blockbuster, but it's also a lot of fun, approaching the classic "alien invasion" subgenre with the tone and structure of a disaster movie.
Starring: Will Smith, Bill Pullman, Jeff Goldblum
Director: Roland Emmerich
Year: 1996
Runtime: 145 minutes
Rating: PG-13
Interstellar
Earth is dying. "Coop" Cooper is one of the world's last astronauts, assigned to pilot what could be NASA's last attempt to find a new home and unlock the secrets of controlled interstellar flight. Failure means the end of humanity, but even success comes with a heavy cost — relativistic physics mean that each day of his mission means missing years of his young daughter's life. While not as powerful at home as in its intended IMAX presentation, "Interstellar" boasts some of the most incredible visual effects in space-set science fiction.
Director: Christopher Nolan
Year: 2014
Runtime: 165 minutes
Rating: PG-13
Invasion of the Body Snatchers
In the sleepy California suburb of Santa Mira, Dr. Miles Bennell investigates outlandish claims that citizens are being replaced, one by one, with identical duplicates of ill intent. Initially dismissing this as some sort of hysteria, Dr. Bennell soon discovers signs of a secret alien invasion. "Invasion of the Body Snatchers" is a generation of Cold War paranoia encapsulated (and deconstructed) in a single film. Its 1978 remake is also an acclaimed classic.
Starring: Kevin McCarthy, Dana Wynter, Carolyn Jones
Director: Don Siegel
Year: 1956
Runtime: 110 minutes
Rating: Not Rated
The Invisible Man
Cecilia Kass goes into hiding after leaving her abusive boyfriend Adrian, a rich technologist. News of Adrian's suicide allows Cecilia to finally drop her guard, but she soon becomes convinced that Adrian is not only alive but following her every move, invisibly destroying her life in order to keep her under his control. Like any good horror movie, this poignant reimagining of the H.G. Wells classic is terrifying because its monster isn't pure invention, merely an exaggeration of a villain that really exists.
Starring: Elisabeth Moss, Aldis Hodge, Storm Reid
Director: Leigh Whannell
Year: 2020
Runtime: 124 minutes
Rating: R
The Iron Giant
In 1950s America, nine-year-old Hogarth Hughes befriends an enormous metal android that's crash-landed from outer space. Hogarth must protect the innocent giant, who has no memory of its origin or its purpose, from a paranoid federal agent who's been sent to investigate sightings of the "monster." "The Iron Giant" is one of the last great American 2D animated features, a sweet and resonant cult classic that is all but guaranteed to make you cry.
Starring: Jennifer Aniston, Eli Marienthal, Herry Connick Jr.
Director: Brad Bird
Year: 1999
Runtime: 86 minutes
Rating: PG
Jurassic Park
A breakthrough in genetic and archeological research has brought dinosaurs back to life! Entrepreneur John Hammond hopes to share this achievement with the world via an island theme park, and invites two paleontologists, a chaos mathematician, a blood-sucking lawyer, and Hammond's own grandchildren to be its first visitors. What could go wrong?
More than just a breakthrough in the blending of practical and digital effects, "Jurassic Park" is a delight from beginning to end, as exciting and emotionally sincere as you'd expect from Steven Spielberg at the top of his game.
Starring: Sam Neill, Laura Dern, Jeff Goldblum
Director: Steven Spielberg
Year: 1993
Runtime: 126 minutes
Rating: PG-13
Lilo & Stitch
Lilo Pelekai is a mischievous school kid on the island of Kaua'i, Hawaii who adopts a new pet — a rascally shapeshifting alien she's mistaken for a dog. The alien finds a new home with Lilo as his partner in mayhem, but their antics make life much more difficult for Lilo's overworked older sister, who's struggling to make ends meet and keep their family together. "Lilo & Stitch" is a comic adventure from Disney's irreverent "post-Renaissance" period, but is as sweet and heart-wrenching as any modern Pixar film.
Starring: Davneigh Chase, Christopher Sanders, Tia Carrere
Director: Chris Sanders, Dean DeBlois
Year: 2002
Runtime: 85 minutes
Rating: PG
Looper
Joe is an assassin hired to kill and dispose of targets who have been sent back in time, where no one will be looking for them yet. He's always known that one day he'll have to "close his loop" and kill his own future self, but when that day comes, Future Joe isn't ready to die just yet. Now, Joe has to hunt and kill a more experienced version of himself, or else face an even more terrible fate. "Looper" is a sci-fi thriller with a unique twist, set in a cool, scuffed-up future noir world. (No relation to the also terrific pop culture website.)
Starring: Bruce Willis, Joseph Gordon-Levitt, Emily Blunt
Director: Rian Johnson
Year: 2012
Runtime: 119 minutes
Rating: R
Mad Max: Fury Road
In a dried-out post-apocalyptic wasteland, warlord Immortan Joe hoards not only water and gasoline, but also human beings. One of Joe's lieutenants, Imperator Furiosa, has had enough, smuggling Joe's five enslaved brides out of his territory aboard her armored tanker truck. A high-speed chase ensues, with Furiosa and road warrior Max Rockatansky fighting off Joe's forces on the road to a mythical promised land. "Fury Road" combines awesome cinematography, design, and stuntwork with sharp social commentary, making it one of the best blends of "high" and "low" art ever created.
Starring: Tom Hardy, Charlize Theron, Nicholas Hoult
Director: George Miller
Year: 2015
Runtime: 120 minutes
Rating: R
The Martian
A dust storm during a manned mission to Mars strands botanist Mark Watney alone on the planet's surface, presumed dead. The next mission to Mars won't be for another four years, which means Watney will have to find a way to stretch the limited resources of his team's abandoned habitat long enough to survive until he can be rescued. Made in close cooperation with NASA to make the story as plausible as possible, "The Martian" is a surprisingly light-hearted celebration of human scientific ingenuity.
Starring: Matt Damon, Jessica Chastain, Kristen Wiig
Director: Ridley Scott
Year: 2015
Runtime: 142 minutes
Rating: PG-13
The Matrix
A hacker, known online by the alias Neo, can sense that something is wrong with the world in which he lives. A group of revolutionaries led by the fugitive Morpheus offer to show him the truth, and enlist him in a secret war against the invisible forces that have enslaved all of humanity. Awakened to a new reality, Neo becomes a physics-defining warrior whose only limit may be his belief in himself. "The Matrix" is an incomparably cool sci-fi action movie that combines Hong Kong-style martial arts and gunplay with state-of-the-art visual effects and a thick textbook's worth of philosophical intrigue.
Starring: Keanu Reeves, Laurence Fishburne, Carrie-Anne Moss
Directors: Lana Wachowski, Lilly Wachowski
Year: 1999
Runtime: 136 minutes
Rating: R
Melancholia
On her wedding night, deeply depressed Justine spies a new object in the night sky that turns out to be a rogue planet hurtling towards our own. Certain that the end is near, she moves in with her sister Claire, with whom she has a contentious relationship. "Melancholia" is a drama that uses sci-fi elements as a backdrop, a metaphor for creeping dread made literal. While it contains stirring performances and cinematography, be aware that this film is deeply depressing.
Starring: Kirsten Dunst, Charlotte Gainsbourg, Alexander Skarsgård
Director: Lars Von Trier
Year: 2011
Runtime: 135 minutes
Rating: R
Men in Black
A New York City cop receives an invitation into a strange and secret law enforcement agency that polices extraterrestrial activity on Earth. Erased from all memory and records, he becomes Agent J, paired up with a crusty but benign senior parter for whom the impossible is routine. Together, they're on the case of a giant cockroach-like alien wearing a "human suit" who might end all life on this planet. "Men in Black" is a playful action-comedy that solidified rapper/TV star Will Smith as a legitimate movie star.
Starring: Will Smith, Tommy Lee Jones, Linda Fiorentino
Director: Barry Sonnenfeld
Year: 1997
Runtime: minutes
Rating: PG-13
Metropolis
In the city of the future, the wealthy lavish in luxury on the upper levels while the poor toil below in dangerous conditions. Freder, the son of the city's industrial master, learns the truth behind his family's wealth and joins the workers in solidarity. Meanwhile, the powers that be have kidnapped influential labor leader Maria and replaced her with an identical robot to sabotage their peaceful protests. Celebrated for its art deco production design and accessible story, "Metropolis" has endured for nearly a century as the greatest sci-fi film of the silent era.
Starring: Brigitte Helm, Alfred Abel, Gustav Frölich
Director: Fritz Lang
Year: 1927
Runtime: 123 minutes
Rating: Not Rated
Minority Report
John Anderton is a detective in Washington D.C.'s experimental "PreCrime" division, which employs a set of psychic triplets to see, investigate, and even hold trials for crimes before they happen. Anderton believes wholeheartedly in this system, until the precogs predict that he'll murder a man he's never met. "Minority Report" is a thrilling chase movie set in a dark future that is simultaneously shiny and grimy.
Starring: Tom Cruise, Colin Farrell, Samantha Morton
Director: Steven Spielberg
Year: 2002
Runtime: 144 minutes
Rating: PG-13
The Mitchells vs. The Machines
Katie Mitchell is about to attend the film school of her dreams, on the opposite side of the country from her embarrassing family. Afraid of losing her for good, Katie's out-of-touch dad arranges one last family road trip, which just happens to take place at the same time as the robot uprising. The Mitchells will have to unpack all their emotional baggage if they're going to save humanity. "The Mitchells vs. The Machines" is a visually dense, joke-a-second animated comedy that's best enjoyed right now, while its meme-derived humor is still fresh.
Starring: Abbi Jacobson, Danny McBride, Maya Rudolph
Director: Michael Rianda
Year: 2021
Runtime: 114 minutes
Rating: PG
Moon
Sam Bell is an engineer who is nearly finished with his three-year rotation alone on a lunar mining station. Eager to come home to his family, Sam begins to suspect that GERTY, his A.I. companion, is lying to him about the nature of his mission. Made for just $5 million, "Moon" is an intriguing indie drama carried by the performance of future Oscar winner Sam Rockwell.
Starring: Sam Rockwell, Dominique McElligott, Kaya Scodelario
Director: Duncan Jones
Year: 2009
Runtime: 97 minutes
Rating: R
Nausicaä of the Valley of the Wind
Long after a world war has devastated the Earth, pockets of human civilization still remain on the land left unspoiled by the Toxic Jungle. When her peaceful Valley of the Wind is invaded by a more hostile kingdom, Princess Nausicaä must use her cunning and compassion to prevent her rivals from escalating the threat of the Toxic Jungle and dooming all of humanity. Created just before director Hayao Miyazaki co-founded the legendary Studio Ghibli, "Nausicaä" is a breathtaking adventure from one of animé's greatest masters.
Starring: Iemasa Kayumi, Yoji Matsuda, Kôhei Miyauchi
Director: Hayao Miyazaki
Year: 1984
Runtime: 95 minutes
Rating: PG
Pacific Rim
When coastal cities on both sides of the Pacific are threatened by a string of giant monster attacks, the world comes together to build the Jaegers, giant humanoid robots who can fight the monsters hand-to-hand at their own scale. Jaegers require a pair of pilots who can work in complete harmony, which is what Raleigh Becket and Mako Mori will have to do to protect the last Jaeger stronghold. An animé-inspired tale brought to life in incredible detail, "Pacific Rim" is a fist-pumping good time.
Starring: Charlie Hunnam, Diego Klattenhoff, Idris Elba
Director: Guillermo del Toro
Year: 2013
Runtime: 131 minutes
Rating: PG-13
Paprika
The DC Mini device was designed to let individuals share each other's dreams. It's being tested as a tool for psychotherapy, but there's an unexpected side effect — it's connecting the dreamspace of everyone who's ever used it. When someone exploits this connection to destroy other peoples' minds, it's up to the scientists who designed the DC Mini to investigate the crime, both in the real world and in the dreams that have begun to encroach on their waking lives. "Paprika" is the missing link between "A Nightmare on Elm Street" and "Inception," a colorful and imaginative animated mystery.
Starring: Megumi Hayashibara, Tōru Furuya, Tōru Emori
Director: Satoshi Kon
Year: 2006
Runtime: 90 minutes
Rating: R
Planet of the Apes
Astronaut George Taylor crash lands on a planet where the human population is enslaved by a civilization of sentient apes. Taylor must convince a society that believes he is an animal that he's as much a person as they are. While the makeup effects (revolutionary in their day) may be dated, the original "Planet of the Apes" remains a classic for its pointed social commentary and its legendary finale.
Starring: Charlton Heston, Roddy McDowall, Kim Hunter
Director: Franklin J. Schaffner
Year: 1968
Runtime: 112 minutes
Rating: G
Predator
An American mercenary unit is dropped into a South American jungle on a dangerous rescue mission. These hardened soldiers are ready for anything, or so they think — until they find themselves being picked off one by one by an invisible hunter from another planet. "Predator" throws a simple sci-fi twist over both the slasher and war drama genres, a tight action movie that's supplied also the internet with some of its most beloved memes.
Director: John McTiernan
Year: 1987
Runtime: 107 minutes
Rating: R
The Prestige
A rivalry between two turn-of-the-century stage magicians escalates to dangerous heights. Consummate showman Robert Angiers will do anything to uncover the secret to genius illusionist Alfred Borden's "Transported Man" illusion, but it may require a sacrifice too terrible to imagine. "The Prestige" is director Christopher Nolan's most chilling thriller, the sort of movie you'll want to watch again the moment it ends. Go in knowing as little as you can — like any good magic trick, the fun is in letting yourself be fooled.
Starring: Hugh Jackman, Christian Bale, Michael Caine
Director: Christopher Nolan
Year: 2006
Runtime: 130 minutes
Rating: PG-13
The Rocky Horror Picture Show
Stranded by a flat tire, strait-laced couple Brad Majors and Janet Weiss happen across a castle where the mad scientist Dr. Frank-N-Furter is throwing a wild party. The cause of the celebration? He's about to bring to life a gorgeous hunk of his own creation. "The Rocky Horror Picture Show" is a loving parody of 1950s sci-fi and horror. It's a glam rock musical with a killer soundtrack, and a cult sensation that still screens regularly in theaters across the U.S. and U.K., during which fans enact a set of rituals that amount to a performance in itself.
Director: Jim Sharman
Year: 1975
Runtime: 95 minutes
Rating: R
RoboCop
In a near future, the city of Detroit has contracted the sinister corporation Omni Consumer Products to oversee law enforcement. When police officer Alex Murphy is brutally murdered, OCP uses the opportunity to rebuild him into their prototype RoboCop, a programmable cyborg under their control. "RoboCop" is famous for its over-the-top violence and its satirical take at Hollywood action movies and the police state. It's an unflattering, sickly funny look at American culture through the eyes of Dutch filmmaker Paul Verhoeven.
Starring: Peter Weller, Nancy Allen, Ronny Cox
Director: Paul Verhoeven
Year: 1987
Runtime: 102 minutes
Rating: R
The Running Man
A regressive future America sentences its most dangerous (and telegenic) felons to fight for their lives on a live game show called "The Running Man." Ben Richards has been framed for the mass murder of starving protesters and set up to die on television, but Ben is playing to win. "The Running Man" is a campy and fun dystopian action movie very loosely based on a Stephen King novel.
Director: Paul Michael Glaser
Year: 1987
Runtime: 101 minutes
Rating: R
Scanners
Hidden among the normal human population are Scanners — 237 people with shocking and terrible psychic powers. One private military company tries to gather them all in the hopes of defeating Darryl Revok, the most dangerous Scanner on the planet. "Scanners" is famous for its body horror and makeup effects — if its famous first ten minutes don't gross you out, you're probably good for the duration.
Starring: Stephen Lack, Jennifer O'Neill, Patrick McGoohan
Director: David Cronenberg
Year: 1981
Runtime: 102 minutes
Rating: R
The Shape of Water
Mute custodian Elisa Esposito bonds with a humanoid amphibian held captive in the US government laboratory at which she works. In order to protect him from being dissected by the military, Elisa hides the Amphibian Man away in her home, where they begin a romantic relationship. As much fairy tale as science fiction, "The Shape of Water" is a refreshingly sincere love story about what it's like to live as someone who society has labeled an "other." "The Shape of Water" is the only film that's even halfway sci-fi ever to win the Academy Award for Best Picture.
Starring: Sally Hawkins, Michael Shannon, Richard Jenkins
Director: Guillermo del Toro
Year: 2017
Runtime: 123 minutes
Rating: R
Seconds
A mysterious company offers middle-aged banker Arthur Hamilton the chance to start his life over, at the cost of his old one. Given a new name, face, and identity, Arthur — now Tony — lives out a "dream" of restored youth under the watchful eye of his benefactors. "Seconds" is like a feature-length "Twilight Zone" episode, sporting its famous eerie tone and ironic wit but with superior cinematography, editing, and performances.
Starring: Rock Hudson, Salome Jens, John Randolph
Director: John Frankenheimer
Year: 1966
Runtime: 106 minutes
Rating: R
Snowpiercer
A man-made climate apocalypse has plunged the Earth into a new ice age. The survivors live aboard a nonstop train, miles long, where the rich live in luxury up front and the poor languish in back. "Snowpiercer" follows a group of revolutionaries as they fight toward the front of the train. The film's social commentary may not be subtle, but it hits hard, as do its violent action sequences.
Starring: Chris Evans, Song Kang-ho, Tilda Swinton
Director: Bong Joon-ho
Year: 2013
Runtime: 125 minutes
Rating: R
Solaris
The crew of a scientific mission in orbit of the planet Solaris appears to be having some sort of nervous breakdown. Psychiatrist Kris Kelvin is sent to investigate their hallucinations, only to be greeted by his own late wife. "Solaris" is a slow, deliberate Soviet art film that may be set in space but is more interested in exploring the human heart. It's admittedly a challenging watch and not for everyone, but cinephiles adore it for its beautiful cinematography and the sensitivity of its performances.
Starring: Natalya Bondarchuk, Donatas Banionis, Jüri Järvet
Director: Andrei Tarkovsky
Year: 1972
Runtime: 169 minutes
Rating: PG
Sorry to Bother You
Economic disparity and corporate greed have grown so bad that people are forced to sign lifetime work and housing contracts with a mega-corporation. Hoping to keep his uncle from selling himself into slavery, Cassius "Cash" Green climbs the ladder at his telemarketing job and learns more about the bizarre inner workings of his company. "Sorry to Bother You" is an unabashedly weird comedy, a clever and cutting indictment of capitalism. It's a movie best enjoyed with the least foreknowledge possible, so please resist the urge to google.
Starring: LaKeith Stanfield, Tessa Thompson, Jermaine Fowler
Director: Boots Riley
Year: 2018
Runtime: 75 minutes
Rating: R
Soylent Green
The New York City of 2022 is overpopulated, underfed, and barely supported by a collapsing natural environment. Against this bleak, sweat-soaked backdrop, two police detectives investigate the murder of a wealthy businessman that may have world-shaking implications. "Soylent Green" is a classic 1970s dystopian thriller in which the setting of the mystery is as intriguing as the mystery itself.
Starring: Charlton Heston, Edward G. Robinson, Leigh Taylor-Young
Director: Richard Fleischer
Year: 1973
Runtime: 97 minutes
Rating: PG
Space Sweepers
The hard-luck crew of the spaceship Victory makes their living scavenging dead satellites and scrap metal from Earth orbit. They accidentally come across the find of their lives — a robot named Dorothy who looks like a little girl but is, according to authorities, actually a weapon of mass destruction. "Space Sweepers" is a ceaselessly fun space western that offers thrills, laughs, and a lot of heart, all set in a genuinely poly-cultural future.
Starring: Song Joong-ki, Kim Tae-ri, Jin Seon-kyu
Director: Jo Sung-hee
Year: 2021
Runtime: 136 minutes
Rating: Not Rated
Spider-Man: Into the Spider-Verse
When Spider-Man, New York's friendly neighborhood superhero, is killed in action, another teenager with similar powers must step up to replace him. But young Miles Morales won't be at it alone, as an accident has brought the Spider-Man of an alternate dimension into his own. "Into the Spider-Verse" is the best ever adaptation of superhero comics to animation, an incredible technical achievement, and one of the most fun and charming movies of the decade.
Starring: Shameik Moore, Jake Johnson, Hailee Steinfeld
Director: Bob Persichetti, Peter Ramsey, Rodney Rothman
Year: 2018
Runtime: 117 minutes
Rating: PG
Star Trek II: The Wrath of Khan
A quarter century ago, Starfleet Captain James T. Kirk left the genetic superman Khan and his followers alone on an unsettled planet. Now, Khan has escaped and stolen a doomsday weapon that can destroy and recreate entire worlds. "The Wrath of Khan" is the standout of the "Star Trek" films, a naval adventure in space made all the more fun by the dueling performances of legendary hams Shatner and Montalbán. For the best experience, pregame "Khan" with the "Star Trek" episode "Space Seed," to which this film serves as a sequel.
Starring: William Shatner, Leonard Nimoy, Ricardo Montalbán
Director: Nicholas Meyer
Year: 1982
Runtime: 113 minutes
Rating: PG
Star Trek VI: The Undiscovered Country
A disaster cripples the warlike Klingon Empire, leaving them little choice but to finally pursue peace with Earth and the United Federation of Planets. But not everyone in the Federation is ready for peace — the Klingon High Chancellor is assassinated, and all signs point to heroic Starfleet Captain James T. Kirk as the killer. "The Undiscovered Country" is the underrated final voyage of the original "Star Trek" crew, as cool as "The Wrath of Khan" but with more to say about peace, war, and prejudice.
Starring: William Shatner, Leonard Nimoy, DeForest Kelley
Director: Nicholas Meyer
Year: 1991
Runtime: 109 minutes
Rating: PG
Star Wars: Episode IV – A New Hope
The Rebel Alliance struggles to free the galaxy from the tyranny of a fascist Empire. When Rebel leader Leia Organa is captured, the fate of the revolution falls into the hands of a farm boy, a scoundrel, an old wizard, and a seven-foot-tall dog man. The original "Star Wars" is a sword and sorcery epic set in space, one of the best-designed films of all time, and the one movie on this list that you have definitely already seen.
Director: George Lucas
Year: 1977
Runtime: 121 minutes
Rating: PG
Star Wars: Episode V – The Empire Strikes Back
Starfighter pilot Luke Skywalker's instrumental role in destroying the Galactic Empire's latest superweapon has won him the undivided attention of the dark lord Darth Vader. Luke goes underground to train for their inevitable battle, leading Vader to chase easier prey — Luke's friends. "The Empire Strikes Back" deepens the mythology of the newborn "Star Wars" universe, adding a dark edge that was absent in the first installment.
Director: Irvin Kershner
Year: 1980
Runtime: 124 minutes
Rating: PG
Starship Troopers
Earth is at war with giant alien creatures from another world. Follow one young man's journey from high school athlete to brave soldier of the Federation. It sounds simple, but there's a twist — "Starship Troopers" is constructed like a propaganda film produced by the fascist government at its center. Audiences were so accustomed to over-the-top hawkish Hollywood war flicks that some viewers — including many critics — mistook its satire for sincerity. As a drama, it's laughable. But as a comedy? It's hilarious.
Starring: Casper Van Dien, Dina Meyer, Denise Richards
Director: Paul Verhoeven
Year: 1997
Runtime: 129 minutes
Rating: R
Strange Days
Lenny Nero is an ex-cop who peddles in illegal SQUIDs, digital recordings of complete sensory experiences. When Lenny receives a SQUID of a heinous assault and murder, he and his two closest friends — a badass limousine driver and a scrappy private detective — discover its ties to much larger mystery. "Strange Days" is a slick cyberpunk neo-noir that deals in heavy themes that have become no less relevant in the years since its release (Content Warning: depictions of sexual assault and police brutality) and features Angela Bassett as one of the great overlooked heroes of sci-fi cinema.
Starring: Ralph Fiennes, Angela Bassett, Juliette Lewis
Director: Kathryn Bigelow
Year: 1995
Runtime: 145 minutes
Rating: R
Superman: The Movie
A scientist from the doomed planet Krypton sends his infant son to Earth, where he's raised by a kindly couple in Kansas. Growing up, the alien refugee discovers that he has incredible powers and uses them to protect humanity from extraordinary dangers. "Superman: The Movie" was the first serious, mythological approach to adapting a comic book superhero for the big screen. Come to see a man fly, stay for the incredible screwball romantic chemistry between Christopher Reeve's Clark Kent and Margot Kidder's Lois Lane.
Starring: Christopher Reeve, Gene Hackman, Marlon Brando
Director: Richard Donner
Year: 1978
Runtime: 143 minutes
Rating: PG
The Terminator
Ordinary waitress Sarah Connor is hunted by an unstoppable cyborg from the future who's been sent to kill her before she can give birth to the soldier who will someday put an end to the machine apocalypse. "The Terminator" is a perfect sci-fi slasher film, the scary and imaginative thriller that stretches its relatively low budget with some ingenious special effects, not to mention the spectacle that is Arnold Schwarzenegger.
Director: James Cameron
Year: 1984
Runtime: 108 minutes
Rating: R
Terminator 2: Judgment Day
Ten-year-old John Connor is destined to lead humanity in its war against a malicious artificial intelligence. So he's been told by his mother, who now resides in a mental institution. But John can no longer doubt his purpose when he encounters two advanced machines from the future — one sent to kill him, and one sent to protect him. "Terminator 2" is a spectacular thrill ride with nearly 20 times the budget of its predecessor, but its greatest contribution to the sci-fi canon is Linda Hamilton's second turn as Sarah Connor, now a hard-headed badass coping with a decade of PTSD.
Director: James Cameron
Year: 1991
Runtime: 136 minutes
Rating: R
They Live
An unhoused drifter finds a pair of sunglasses that reveal that our world is being flooded with subliminal messages by extraterrestrials commanding us to buy products and submit to authority. Disgusted, he joins a resistance movement to destroy the source of the aliens' transmissions and expose their presence to the world. "They Live" is a small-scale action film that's also funny as hell, exemplified by its famous fight scene that refuses to end. One could say that it both kicks ass and chews bubblegum.
Starring: Roddy Piper, Keith David, Meg Foster
Director: John Carpenter
Year: 1988
Runtime: 93 minutes
Rating: R
The Thing
Life at an Antarctic research station becomes a paranoid nightmare when it's invaded by an alien creature who can infect and impersonate any life form. "The Thing" is a perfect blend of slow-burning suspense and shocking body horror, boasting grisly and sickening creature effects that hold up remarkably even decades later. Be sure to check out this 1982 film first before approaching the lesser 2011 prequel of the same name.
Starring: Kurt Russell, A. Wilford Brimley, T.K. Carter
Director: John Carpenter
Year: 1982
Runtime: 108 minutes
Rating: R
The Time Machine
On New Year's Eve 1899, an English inventor test drives a marvelous machine that allows him to travel through the fourth dimension. After witnessing the horrors of the World Wars to come, he propels himself millennia into the future and becomes stranded in a time when humans have split into two species — one predator, one prey. While its characterization feels a bit dated (the protagonist is British paternalism personified), the concept and visuals are still interesting and, despite a big-budget remake in 2002, this remains the best adaptation of H.G. Wells' genre-defining novella.
Starring: Rod Taylor, Alan Young, Yvette Mimieux
Director: George Pal
Year: 1960
Runtime: 103 minutes
Rating: G
Total Recall
In the future, the technology exists to implant convincing memories into a person's mind. Blue-collar everyman Douglas Quaid signs up to download the memory of a vacation to the Mars colony, but something goes wrong. Instead, he learns that his real life is the product of memory manipulation, and that he's actually a secret agent who's needed back on the real Mars immediately. Which of his memories can he trust? "Total Recall" is an action/sci-fi movie with whimsy to spare, showcasing director Paul Verhoeven's trademark mix of humor and over-the-top carnage.
Director: Paul Verhoeven
Year: 1990
Runtime: 109 minutes
Rating: R
Under the Skin
An alien takes the form of a gorgeous woman in order to lure unsuspecting men into her lair, from which they never return. What is the purpose of this harvest? That's not something "Under the Skin" is concerned with — instead, it's about exploring the power dynamics of sexuality. "Under the Skin" is a quiet art house sci-fi, sometimes beautiful, often disturbing, and definitely thought-provoking.
Starring: Scarlett Johansson, Jeremy McWilliams, Lynsey Taylor Mackay
Director: Jonathan Glazer
Year: 2013
Runtime: 108 minutes
Rating: R
Upgrade
An attack has left Grey Trace a widower and a quadriplegic. An experimental cyber-enhancement gives Grey back the use of his body, as well as an artificial intelligence called STEM who has the ability to take over his body and perform incredible feats. Instantly one of the most dangerous hand-to-hand fighters alive, Grey seeks out his wife's killers. Imagine "John Wick" with a dark sci-fi twist, and you've just scratched the surface of "Upgrade." The action is fast-paced and meticulously staged, shot using a distinctive image stabilization gimmick that locks the angle of Grey's head relative to the camera when STEM takes hold of his body.
Starring: Logan Marshall-Green, Betty Gabriel, Harrison Gilbertson
Director: Leigh Whannell
Year: 2018
Runtime: 95 minutes
Rating: R
Rotten Tomatoes score: 88%
WALL-E
WALL-E is a trash compactor robot left behind on Earth after humanity has departed their ruined planet for space. WALL-E's coped for years with only a cockroach and old Hollywood musicals for companionship — until EVE, a more advanced robot, arrives on Earth searching for signs of life. "WALL-E" is a romantic animated adventure starring the most adorable non-human film protagonist since E.T., a technically marvelous and emotionally sincere comedy that evokes Buster Keaton's silent slapstick as much as it does a typical space adventure.
Starring: Ben Burtt, Elissa Knight, Jeff Garlin
Director: Andrew Stanton
Year: 2008
Runtime: 97 minutes
Rating: G
Zardoz
At the behest of a giant floating stone head called Zardoz, the survivors of the nuclear apocalypse regularly exchange the food they've grown for firearms with which to kill and brutalize each other. One curious brute follows Zardoz back to an idyllic paradise populated by bored psychic superhumans — and it only gets weirder from there. "Zardoz" is the pinnacle of indulgent 1970s sci-fi cinema — it's overstuffed with themes, its plot is bonkers, its production design is lavish, it's sexual in discomfiting ways — it's really too much. And yet it's astounding. If nothing else, watch it to see the source of half the gags in the "Rick & Morty'" episode "Raising Gazorpazorp."
Starring: Sean Connery, Charlotte Rampling, Sara Kestelman
Director: John Boorman
Year: 1974
Runtime: 104 minutes
Rating: R