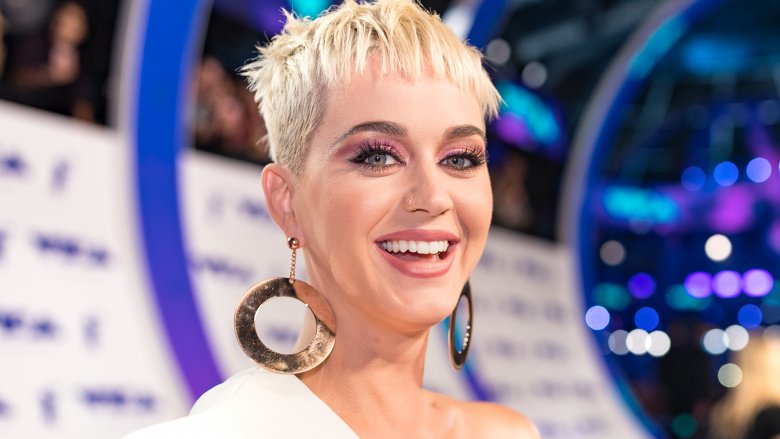 Love is complicated enough without the added intricacy of sexual identity. Sexuality is fluid, and really, you love who you love. These stars, whether publicly or privately, have all at least dabbled in a same-sex relationship at some point, even though some of these celebs are nothing short of heartthrobs to the opposite sex.
Some stars think their same-sex flings were a phase. Some simply want to experiment. Others identify as bisexual, pansexual, queer, or whatever else they feel is appropriate for them. For many celebrities, love is simply about connecting with a person, not necessarily one sex or another, and so they decline to slap any kind of label on their feelings. From pop star Pink to actress Cameron Diaz, the stars on this list have discussed, alluded to, or been identified by others as one half of a same-sex relationship. Whether they're hookups or lasting love connections, get ready to celebrate fluidity. You can't put love in a box!
Demi Lovato
Demi Lovato has never officially come out as explicitly bisexual, though she did hint at hooking up with a lady in "Cool for the Summer." Regardless, Orange Is the New Black star Ruby Rose claims she hooked up with the "Confident" singer. In a since-deleted Instagram post, Rose wrote, "I'm like the one person Demi has slept with that didn't sell naked photos of her, so eff off." Lovato neither confirmed nor denied Rose's claims, per Metro.
When asked about the alleged hookup in 2015, Lovato told Complex, "I don't feel like any of my past or future — when it comes to relationships that may have happened or not have happened — are of any concern to anybody … You can believe what you want, but no, I was not in a relationship with her." She added, "By the way, love is fluid … Humans are humans, and when you connect with somebody on a spiritual level it doesn't matter."
Where there's smoke (and smokin' hot ladies), there could certainly be fire. Or at least sparks. Just sayin'.
Pink
Pink has been married to motocross star Carey Hart for ages, but prior to tying the knot, the "Just Give Me a Reason" singer was a wild child. She revealed that she and actress Kristanna Loken had a short-lived but hot and heavy romance back in the day. "She kissed me and she tried to dominate me," Pink said, "and I will not be dominated by anyone." Though their hookup was brief, Pink only has kind things to say about the blond bombshell. "People can say what they want, but I have good taste. I mean, look at her," Pink laughed to Contact Music. "Wow. That woman is beautiful."
Despite the hookup, don't call Pink bisexual. She told The Guardian in 2017, "I feel like people are just less inclined to be labelled now, which I really like. That's where I was always coming from. Just leave it alone. I just wanna live my life. I don't need you to put me in a box or to figure me out or to figure out what I am, 'cause I don't know yet. And I never say never."
Tom Hardy
In 2010, Tom Hardy told the Daily Mail that he previously enjoyed relationships with men. "As a boy? Of course I have. I'm an actor for f**k's sake," he said. "I've played with everything and everyone. I love the form and the physicality, but now that I'm in my thirties, it doesn't do it for me. I'm done experimenting but there's plenty of stuff in a relationship with another man, especially gay men, that I need in my life." The Mad Max: Fury Road star added, "A lot of gay men get my thing for shoes. I have definite feminine qualities and a lot of gay men are incredibly masculine."
However, don't think for a second that this is something Hardy always feels like discussing. In 2015, he famously shut down a reporter for asking about his sexuality while promoting Legend, a film in which Hardy stars as allegedly incestuous twins Ronnie and Reggie Kray. Hardy later told the Daily Beast, "I'm under no obligation to share anything to do with my family, my children, my sexuality — that's nobody's business but my own." He said destigmatizing sexuality is important, "but to put a man on the spot in a room full of people designed purely for a salacious reaction? To be quite frank, it's rude."
Bella Hadid
Even angels can get naughty together sometimes … especially Victoria's Secret Angels. Bella Hadid (pictured right) has a high-profile relationship with her on-again-off-again boyfriend, The Weeknd, but according to The Sun, she also had a brief fling with fellow Victoria's Secret model Stella Maxwell (pictured left) at a Love magazine party in London in 2015. "Bella and Stella were at a table in the corner but only had eyes for each other," the source claimed. "They were kissing passionately and looked to be really into it and having a lot of fun. Bella wasn't the star that she is now. She's likely to be far more discreet now."
Neither Hadid nor Maxwell's representatives have commented on the alleged hookup. However, the Daily Mail snagged photos from the party, in which Maxwell is seen clinging to Hadid's arms and possibly touching her lower back while they're outside in full view of paparazzi.
Cameron Diaz
In April 2014, Cameron Diaz told Glamour U.K., "All women have been sexually attracted to another woman at some point." The same month, she told Andy Cohen on Watch What Happens Live, "Yes, I have been with a lady … You didn't ask explicitly how I was with a lady, but I have been with a lady."
Diaz was quick to clarify that said lady was not her Charlie's Angels co-star Drew Barrymore. "Some media outlet called for a comment and they wanted to know whether I was with Drew. Literally, I said, 'That makes me want to vomit in my mouth,'" she told Harper's Bazaar. "That's like saying I'm having sex with my sister. Are you crazy? I wouldn't even ménage with her! Everybody tries things and sees things and checks them out, and either walks away or walks further in. It's life — it's what people do."
John Mayer
John Mayer didn't exactly have a gay relationship with gossip blogger Perez Hilton, but he did have a weird encounter with him while dating Jessica Simpson between 2006 and 2007. "The only man I've kissed is Perez Hilton," Mayer told Playboy. "It was New Year's Eve and I decided to go out and destroy myself … I remember seeing Perez Hilton flitting about this club and acting as though he had just invented homosexuality. All of a sudden I thought, I can outgay this guy right now. I grabbed him and gave him the dirtiest, tongue-iest kiss I have ever put on anybody … I'm a little ashamed. I think it lasted about half a minute. I really think it went on too long."
Hilton has proclaimed that Mayer is "definitely bi" and talked about the musicians alleged fondness for watching gay films (that aren't suitable for work). Whatever did or didn't transpire between these two, they're social media feuds are downright exhausting. Let's just move on, shall we?
Anne Heche
Anne Heche began dating Ellen DeGeneres shortly after the comedienne came out of the closet as a lesbian in 1997. DeGeneres blamed their split in 2000 on the pressures of fame. "I didn't want to hold hands. I had never done that in public. And yet there was this attitude of, you know, 'You're going to be on the cover of Time magazine and say you're gay but you're not going to hold hands?' … I don't want to be a part of a soap opera anymore. That's the keyword — a soap opera is not real," DeGeneres told the Los Angeles Times. "She walked out the door and I haven't spoken to her since … It was the first time I ever had my heart broken … I'd like to believe that she loved me, and that I'm not that stupid that I would be completely fooled."
After their split, Heche had a breakdown but has since recovered. When asked by The Telegraph in 2011 if her lesbian romance with DeGeneres was her last same-sex relationship, Heche left no ambiguity. "Jeepers, yes! Yes! I mean, that's been way out there for years."
Mick Jagger
David Bowie was openly bisexual for years, but Mick Jagger was known only as a womanizer. That allegedly changed when The Rolling Stones frontman met the "Ziggy Stardust" singer in 1973. The pair became inseparable as pals, but it turns out their relationship may have been a little deeper than that. Bowie's then-wife, actress Angie Barnett, claims she found the rock legends in bed together in her home.
A backup singer who lived with the Bowies, Ava Cherry, corroborated the story. "Mick and David were really sexually obsessed with each other," she said in the book Mick: The Wild Life and Mad Genius of Jagger (via the New York Daily News). "Even though I was in bed with them many times, I ended up just watching them have sex." She added that they "practically lived together" for months. Here's hoping they got some satisfaction out of the arrangement (Sorry, we couldn't resist.)
Marilyn Monroe
Marilyn Monroe (pictured center) was notorious for her marriages to Arthur Miller and Joe DiMaggio and for her rumored affairs with President John F. Kennedy, Frank Sinatra, and Marlon Brando, but that doesn't mean this blonde preferred gentlemen. Monroe's famous feud with Joan Crawford (pictured left) supposedly began after a one-night stand with the actress, and she allegedly admitted to hooking up with actresses Barbara Stanwyck, Elizabeth Taylor, and Marlene Dietrich as well.
The Daily Mail reported that the screen legend also had a longstanding relationship with a woman. In 1948, Monroe met actress-turned-drama-coach Natasha Lytess (pictured right). They allegedly embarked on a quiet romantic relationship for four years and were described as "liv[ing] as man and wife" until Monroe met and married DiMaggio in 1952. The Yankee hero reportedly couldn't stand Lytess, calling her "Morticia."
Selena Gomez
While on a break from her on-again-off-again relationship with Justin Bieber in December 2014, Selena Gomez was rumored to be hooking up with the openly bisexual supermodel Cara Delevingne. The former Disney darling told Pride Source that she got a kick out of the chatter.
"Honestly, I loved it. I didn't mind it. Especially because they weren't talking about other people in my life for once, which was wonderful," she said. "Honestly, though, [Delevingne is] incredible and very open and she just makes me open. She's so fun and she's just extremely adventurous, and sometimes I just want that in my life, so I didn't mind it. I loved it." When asked if she ever questioned her sexuality, Gomez replied, "Oh, I think everybody does, no matter who they are. I do, yeah, of course. Absolutely. I think it's healthy to gain a perspective on who you are deep down, question yourself and challenge yourself; it's important to do that."
Gavin Rossdale
For many years, Gavin Rossdale was happily Mr. Gwen Stefani. However, in the 1980s, the Bush frontman was apparently sowing his wild oats wherever he pleased, including with another man. Rossdale reportedly had a romance with cross-dressing performer Marilyn (born Peter Robinson). When the story broke in 2009, Rossdale initially denied it, but he came clean in 2010, explaining to Details (via the New York Daily News), "I've never wanted to appear closed about it, it's not something I've talked about really because it's always been in the glare of a tabloid world, it's just one of those things — move on."
He added, "When you're 17, Jesus Christ, I don't think there's anything strange about any form of anything — you're learning about life. It's a part of growing up — that's it, no more, no less … Yeah, [experimentation] was it — you have to know what you like, and I know what I like."
Drew Barrymore
Drew Barrymore got married three times: in 1994 to bar owner Jeremy Thomas, in 2001 to comedian Tom Green, and in 2012 to Will Kopelman. But between husbands and boyfriends, the actress reportedly had a steamy affair with magazine editor Jane Pratt. Barrymore appeared on the cover of Pratt's Jane magazine in 1997, so gossip hounds drew the conclusion that it happened sometime around then.
In 2007, the New York Post (via AllWomensTalk) reported that Pratt told Howard Stern, "One of my dreams is to return to Howard's show and tell him the truth about Drew Barrymore and me … It was someone famous. I did have sex with Drew Barrymore."
Pratt may not be the last of Barrymore's female paramours. A source told the National Enquirer in February 2018, "[Barrymore] is being more open than ever about her interest in having a serious relationship with a woman. It's been tough for Drew to meet anybody because she's a working mom … She's been asking pals in the industry, specifically gay women, if they know anybody they could fix her up with."
Madonna
You may remember model Jenny Shimizu bragging about bagging bisexual actress Angelina Jolie in their Foxfire days, but the Oscar-winner isn't the only A-lister Shimizu has allegedly romanced. Shimizu wrote in her memoir (via Pink News) that she basically acted as a top-secret booty call for Madonna for years, even while the Queen of Pop was in highly-publicized relationships with men. Shimizu even claimed Madge used her as a "sex slave."
Shimizu reportedly wasn't Madge's only same-sex partner. Madonna was also linked to actress Sandra Bernhard and socialite Ingrid Casares. During a 1988 joint interview on The Late Show with David Letterman, Bernhard told the host that she and Madonna slept together, but the actress later denied it. Madonna's brother, Christopher Ciccone, wrote in the Daily Mail in 2008, that Madge met Casares in 1991 at her own New Year's Eve party, and that the pair quietly hooked up for close to 15 years.
Richard Pryor
Richard Pryor admitted in his 1995 autobiography, Pryor Convictions and Other Life Sentences, to having a two-week affair with a transgender man. "I never kept him a secret. My best friend for instance, knew I was f**king a dude, and a drop-dead gorgeous one at that," Pryor wrote. "I even admitted doing something different was exciting. But after two weeks of being gay, enough was enough and I went back to life as a h***y heterosexual."
Though Quincy Jones claimed Pryor also had a sexual relationship with Marlon Brando, Pryor's daughter, Rain, denied it. "Daddy did NOT have relations with Brando. There were no trips to his South Pacific Oasis, no flowers or love notes between. Not even a film role. Why this sudden need to drag Daddy through the Hollywood mud? I find it tasteless and infuriating," she wrote on Facebook (via Page Six). "My dad was very open with his life, so much so that news of his relationship with a trans woman in the early 70s and 80s wasn't really newsworthy nor notable. As a child I knew her, not as the trans person in our home, but the lady whom everyone accepted. So much acceptance I did not know she was Trans until recently."
But wait: Pryor's widow, Jennifer, told TMZ that her husband did date Brando, reasserting that he was open and unashamed of his bisexuality.
Carmen Electra
After her divorce from Dave Navarro in 2007, Carmen Electra was rumored to be dating Joan Jett, who she met when she acted in Jett's "A.C.D.C." music video in 2006. Electra told The Sun (via Digital Spy), "I've had a little girl crush on Joan Jett since I was eight. Remember that video where she comes out with a trench coat on and she opens up the trench coat and she's wearing a bikini and then she's rocking out with a guitar? She's hot." What's more, witnesses told Metro the pair was spotted kissing backstage at one of Jett's concerts in March 2007.
When asked whether she and Electra were friends or friends with benefits, Jett told After Ellen, "We're good friends."
In 2013, Electra said backstage on Bethenny that she would legally marry a woman, explaining, "I do believe in equal rights and I do believe in love. And I think if you truly find that love and passion, I think that's a wonderful thing … so ladies, hit me up!"
Kim Zolciak
In 2010, after denying rumors of a hookup with female DJ Tracy Young, The Real Housewives of Atlanta star Kim Zolciak admitted that she was, in fact, in a lesbian relationship with the spinner. "I don't believe love has a gender…I don't want to define gay, bisexual or straight. I just think it's too much for me — a woman doesn't define me, nor does a man," Zolciak told Life & Style (via Fox News). "I'm among the millions of parents who have been in a gay or lesbian relationship." She added, "There were sparks, but [physically] it was a gradual situation. Tracy made the first move. Our first kiss was passionate and exciting."
Alas, the romance didn't last: Radar Online reported that Young dumped Zolciak just a week after confirming the relationship, allegedly because Zolciak was two-timing with her ex, Big Poppa.
Hugh Hefner
Playboy founder Hugh Hefner is notorious for having a type: female, blond, busty, and tan. However, long before The Girls Next Door and wife Crystal Harris, Hef actually reportedly hooked up with a man. In the book Mr. Playboy: Hugh Hefner and the American Dream (via The Huffington Post), it was revealed that Hefner engaged in at least one tryst with another man.
"Hefner's thirst for sexual experience became so strong that he even had a one-time homosexual experience," author Steven Watts wrote. "One evening in downtown Chicago he was propositioned and, according to [Hefner's friend Eldon] Sellers, he 'thought, what the hell. Found it an interesting experience.'"
Hefner's ex-girlfriend, former Playmate Carrie Leigh, claimed (via The Sun) that she often walked in on him being intimate with other men during their five-year relationship.
Hefner told The Washington Post in 1999, "There was some bisexuality in the heterosexual, swinging part of my life. I was testing the boundaries, just knocking down walls … That period of sexual experimentation is long gone."
Michelle Rodriguez
Michelle Rodriguez (pictured left) has had some very public hookups, though she rarely speaks about her personal life. "I don't talk about what I do with my vagina, and they're all intrigued. I've never walked the carpet with anyone, so they wonder: What does she do with her vagina? Plus, I play a butchy girl all the time, so they assume I'm a lesbo … They're not too far off," she told Entertainment Weekly in 2013. "I've gone both ways. I do as I please. I am too f**king curious to sit here and not try when I can. Men are intriguing. So are chicks."
Months after that interview, Rodriguez began dating Cara Delevingne (pictured right), who is about 14 years her junior. It didn't last long, and Rodriguez rebounded with Baywatch star Zac Efron. As she told Interview magazine, "I have absolutely nothing consistent in my life. But that's where serendipity comes in and I love that … I've got lots of really great friends, but the thought of being in a long-lasting relationship? Psh, I couldn't last more than six months with somebody."
Whitney Houston
Though the late Whitney Houston's marriage to Bobby Brown was highly publicized, insiders have been whispering for years that it was actually her relationship with personal assistant Robyn Crawford that led to her downfall, because her family couldn't accept that she was in love with another woman. (Houston's mother, Cissy, told Oprah Winfrey in 2013 that it "absolutely" would have angered her if Houston was gay or bisexual.)
Crawford and Houston reportedly met as teens in East Orange, N.J. Crawford became a constant in the pop star's life, even after Houston and Brown wed in 1992. "I don't think [Houston] was gay, I think she was bisexual," Houston's former stylist, Ellin Lavar, says in the film (via The Telegraph). Whatever the dynamic, their relationship reportedly fueled a lot of tension with Brown.
"Bobby Brown and Robyn Crawford together was the equivalent of fire and water, petrol and a short fuse. They hated each other," Houston's former bodyguard, David Roberts, says in the 2017 documentary Whitney: Can I Be Me. "They would battle for her affection." He claimed those battles between Brown and Crawford sometimes turned physical. When Crawford left Houston in 1999, some say that was the beginning of the end for Houston's health and well-being. In the documentary, insider Allison Samuels says, "Robyn was the person who was keeping [Houston] together."
Lindsay Lohan
Lindsay Lohan had a long, tumultuous relationship with DJ Samantha Ronson in 2008 and 2009. Still, the troubled Mean Girls starlet insists she's not gay or bisexual. She told Piers Morgan in 2013 (via The Huffington Post), "I know I'm straight. I have made out with girls before, and I had a relationship with a girl. But I think I needed to experience that and I think I was looking for something different." Previously, Lilo claimed that she didn't want to "classify" herself.
However, Ronson reportedly wasn't Lohan's only same-sex relationship. News of the World (via Gawker) reported that Lohan was also allegedly hooking up with Yahoo heiress Courtenay Semel while she and Ronson were together. Radar Online reported that Lohan and Semel remained friendly even after their romantic relationship ended. A source said,"They have had such a crazy history together, but it seems they are in a much better place now."
Sara Ramirez
Grey's Anatomy star Sara Ramirez is bisexual on and off-screen, but it wasn't until she left the series that she came out publicly. "So many of our youth experiencing homelessness are youth whose lives touch on many intersections — whether they be gender identity, gender expression, race, class, sexual orientation, religion, citizenship status," she wrote in a lengthy Twitter post (via People) in October 2016. "And, because of the intersections that exist in my own life: Woman, multi-racial woman, woman of color, queer, bisexual, Mexican-Irish American, immigrant, and raised by families heavily rooted in Catholicism on both my Mexican and Irish sides, I am deeply invested in projects that allow our youth's voices to be heard, and that support our youth in owning their own complex narratives so that we can show up for them in ways they need us to."
In March 2018, Ramirez explained why she timed her decision the way that she did. "An organic, incremental urgency to use my platform to empower those who are part of these communities that I'm a part of came over me in a way that I've never felt before," she said on Entertainment Weekly and People's "Coming Out Stories." Ramirez added that it was a "sense of relief … It's been a form of liberation for me to own all of my identities so that I no longer feel the need to hold back or hide any parts of myself when I walk through any threshold in life."
Clive Davis
Recording industry legend Clive Davis revealed in his 2013 autobiography that he's bisexual and has had relationships with both men and women. In the book, The Soundtrack to My Life (via the Daily Mail), Davis claimed that his first same-sex relationship was "in the era of Studio 54" in the 1970s after a night of "imbibing enough alcohol to [respond to a man's] sexual overtures." His next same-sex relationship was in 1985, after separating from his second wife. He wrote that in 1990, he had a "monogamous relationship" with an unnamed male doctor until 2004.
He talked about his bisexuality with broadcast journalist Katie Couric, "It didn't affect either of my marriages, but when my second marriage ended I opened myself up to the possibility that I could have a relationship with a man as well as the two that I had with a woman," he said (via Billboard). I'm still attracted to women … You don't have to be only one thing or another. For me, it's the person."
Marlon Brando and James Dean
It was rumored for years that Marlon Brando (pictured left) had numerous affairs with men and women, but never so explicitly until music producer Quincy Jones spilled the beans about The Godfather star's proclivities in February 2018. "[Marlon] Brando used to go cha-cha dancing with us. He could dance his a** off," Jones told Vulture. "He was the most charming motherf**ker you ever met. He'd f**k anything. Anything! He'd f**k a mailbox. James Baldwin. Richard Pryor. Marvin Gaye."
Pryor's widow, Jennifer, confirmed the affair to TMZ, but Brando's son later insisted,"The Marlon Brando family has heard the recent comments by Quincy Jones and we are disappointed that anyone would make such a wrongful comment about either Marlon Brando or Richard Pryor."
In James Dean: Tomorrow Never Comes (via the Daily Mail), composer Alec Wilder alleged that Brando had a complex relationship with James Dean (pictured right) after meeting him in 1949. "They were definitely a couple. Of course, the words 'sexual fidelity' would be unknown in each of their vocabularies," Wilder said. "Jimmy and I used to sit and talk for hours in my room at the Algonquin Hotel [in New York]. He kept me abreast of the affair. I really believe that Jimmy fell in love with Brando … As for Brando, I don't think he ever loved Jimmy. I met Brando only three times and each time he was with Jimmy. In my opinion, Brando was in love with Brando."
Kristen Stewart
Kristen Stewart's most famous relationship was with Twilight costar Robert Pattinson, then with director Rupert Sanders, with whom she was busted cheated on Pattinson. Since then, she's publicly dating women, including producer Alicia Cargile, singers Soko and St. Vincent, and model Stella Maxwell.
The actress told Harper's Bazaar UK, "I've been deeply in love with everyone I've dated … I've always really embraced a duality and really, truly, believed in it and never felt confused or struggling … Some people know that they like grilled cheese and they'll eat it every day for the rest of their lives. I want to try everything. If I have grilled cheese once I'm like, 'That was cool, what's next?'"
Stewart expounded on her tastes and openness in relationships to Elle UK. "Considering I had so many eyes on me, I suddenly realized [my private life] affects a greater number of people than just me … When I was dating a guy I was hiding everything that I did because everything personal felt like it was immediately trivialized … It changed when I started dating a girl. I was like, 'Actually, to hide this provides the implication that I'm not down with it or I'm ashamed of it.' So I had to alter how I approached being in public. It opened my life up and I'm so much happier."
Miley Cyrus
Miley Cyrus has only publicly dated men, but she was caught red-handed hooking up with model Stella Maxwell in 2015, and the pair even posed for provocative photos together, like this one for W Magazine . A source told E! News in July 2015 that the pair was hanging out and "really like one another." Maxwell talked about her connection with Cyrus toV Magazine: "We met through mutual friends via Instagram, which is where Cheyne contacted me about taking some photos. It's been a trip to hang out and see a little of their world. Felt very organic and right."
Cyrus was candid about her pansexuality, as well as status with Maxwell. "'I'm 22, I'm going on dates, but I change my style every two weeks, let alone who I'm with," she told Elle UK. "Stella's awesome, but as soon as you hang out with someone, you get labelled as in a relationship. And I'm like, you can't just assume that everyone I'm sitting at dinner with is a date … Then you break up and it's everywhere."
Cyrus later reconciled with ex-fiancé, actor Liam Hemsworth, and it's widely rumored that her song "She's Not Him" is about leaving Maxwell for Hemsworth.
Evan Rachel Wood
Evan Rachel Wood told Esquire in 2011, "I'm up for anything — meet a nice guy, meet a nice girl … [In relationships] I'm more kind of like the guy when it comes to girls. I'm the dominant one. I'm opening the doors, I'm buying dinner. Yeah, I'm romantic." The actress officially came out as bisexual in 2012, tweeting, "I myself am bisexual and have always 'joked' about Miley [Cyrus] giving me gay vibes. Not a bad thing! Just an observation."
She hasn't dated any women publicly to date, but in the fall of 2014, she began an online flirtation with Ray Donovan actress Katherine Moennig, which apparently extended to the real world. A spy told Page Six that the pretty pair went to the Hammer Museum's annual Gala in the Garden in Los Angeles together: "They were holding hands and looked very much like a couple … [they] kept close all night."
Amber Heard
Before her ill-fated marriage to Johnny Depp and her relationships with Sean Penn and Elon Musk, Amber Heard dated photographer Tasya Van Ree from 2008 to 2012. Documents obtained by People revealed that during the romance, Heard even briefly legally changed her last name to Van Ree.
In June 2016, in the midst of Heard's extremely acrimonious divorce from Depp, his attorneys claimed in court documents that Heard was arrested for domestic violence against Van Ree while she and the photographer were together. Heard allegedly got into an argument with Van Ree at an airport in September 2009 and was accused of grabbing and striking Van Ree's arm, reported TMZ. Police arrested Heard for misdemeanor domestic violence, but she was not prosecuted.
Van Ree has defended the actress. "In 2009, Amber was wrongfully accused for an incident that was misinterpreted and over-sensationalized by two individuals in a power position," she told People. "We shared five wonderful years together and remain close to this day."
Heard told Allure in November 2017, "I didn't come out [of the closet]. I was never in … I happened to be dating a woman, and people started taking pictures of us walking to our car after dinner. I [was] holding her hand, and I realized that I have two options: I can let go of her hand and, when asked about it, I can say that my private life is my private life. Or I could not let go and own it."
Aubrey Plaza
Parks and Recreation star Aubrey Plaza has fallen in love with members of both sexes. "I know I have an androgynous thing going on, and there's something masculine about my energy," Plaza told The Advocate when asked if females ever flirt with her. "Girls are into me — that's no secret. Hey, I'm into them too. I fall in love with girls and guys. I can't help it."
She added, "I feel like I operate in an old-school way that only gays truly understand, so for me it's the ultimate compliment. My tastes are like an older gay man's, and I think that's who I really am … I have a gay aunt and a gay uncle, and I grew up thinking that everyone had a gay aunt or uncle. My younger sister is a lesbian, so it's just in my blood, I guess. She came out to me when she was 17 or 18, and for, like, a millisecond I was surprised. Then I replayed our entire life in my mind, and I was like, 'Of course! Of course I know that!' She's my best friend."
To date, Plaza has only publicly dated men, including actor Michael Cera and her longtime boyfriend, screenwriter and director Jeff Baena.
Paris Jackson
Paris Jackson, daughter of Michael Jackson, is rumored to have hooked up with Cara Delevingne, even taking her on a double-date with Paris' godfather, actor Macaulay Culkin, and Culkin's girlfriend, Brenda Song. Photos of Paris and Delevingne hugging, kissing, and Delevingne sitting on Paris' lap soon went viral.
According to The Sun, Delevingne and Paris have been close ever since meeting at the MTV Movie and TV Awards in spring 2017. They were first spotted looking cozy in November of that year. The girls even posed for social media photos together in bed, where they ate strawberries and watched Carol, a movie about a lesbian couple. A source told the tab, "They're both really into their music and have been spending nights singing and jamming on the guitar. It's early days, and Cara doesn't really have time for a proper relationship due to her non-stop filming commitments with Carnival Row, but there's no denying there's a spark."
An insider dished to Radar Online: "Prince [Jackson] has said their father would be proud of his daughter for following her own path, as she always has. Michael taught them that love knew no bounds, and that would include race or sexual orientation. This is indeed a loving healthy relationship between Paris and Cara. It is probably the healthiest and happiest relationship Paris has ever been in, and for that, her family has their full support."
Sarah Paulson
American Horror Story star Sarah Paulson doesn't label her sexuality and generally keeps her private life under wraps, but she's been much more forthcoming about her current romance with actress Holland Taylor than with her previous relationships.
"My choices in romantic partners have not been conventional, and therefore the idea that it is 'other' makes it compelling," Paulson told The New York Times of her propensity for dating older partners. She added that though she was dating someone else when she met Taylor, she said Taylor was "probably the most exquisitely beautiful woman I'd ever seen … If my life choices had to be predicated based on what was expected of me from a community on either side, that's going to make me feel really straitjacketed, and I don't want to feel that. What I can say absolutely is that I am in love, and that person happens to be Holland Taylor."
People reported that prior to falling head over heels for Taylor, Paulson dated actor and playwright Tracy Letts and actress Cherry Jones.
Azealia Banks
Azealia Banks (pictured left) is known more for her social media troubles and high-profile feuds than for her love life (or, let's be real, even her music). Though openly bisexual, Banks has only had public relationships with men, including actor Jesse Bradford and Coldplay manager Dave Holmes — she accused the latter of abusing her, reported XXL. However, thanks to her propensity for Twitter beefs (before she was forever banned from the microblogging service,) it was revealed that Banks supposedly had a private dalliance with fellow rapper Angel Haze (pictured right).
Along with a diss track called "On the Edge," Haze posted screenshots of text messages allegedly from Banks begging her to come to her hotel. Haze reportedly came by to hang out but rejected Banks' advances, leading to a long, boring feud between the female MCs. Banks responded with a track of her own titled "No Problems."
In terms of defining her sexuality, Banks told The New York Times in 2012, "I'm not trying to be, like, the bisexual, lesbian rapper. I don't live on other people's terms."
Ireland Baldwin
Ireland Baldwin (pictured left) broke up with professional surfer Slater Trout in March 2014 after about a year together, reported Us Weekly. Months later, the model daughter of stars Alec Baldwin and Kim Basinger reportedly began dating rapper (and Azealia Banks' former jump-off) Angel Haze.
Haze told The Independent, "I don't know if there's like some confirm or deny thing with the way relationships work in the media, but everyone just calls us best friends, best friends for life, like we're just friends hanging out. It's funny. It's rad in some ways, it sucks in others … An interracial gay couple, I mean that's just weird for America right now. We f**k and friends don't f**k…" The relationship didn't last. Sources told Us Weekly that she and Haze split before Ireland checked into rehab for "emotional trauma" in 2015.
Charlize Theron
Throughout her career, Charlize Theron has only publicly dated men, including Stuart Townsend and Sean Penn, but that doesn't mean she hasn't had any same-sex romances behind the scenes. During a July 2017 episode of Watch What Happens Live with Andy Cohen, Theron admitted to previously having a sexual relationship with a woman when Cohen asked her the cringe-worthy "Have you ever swam in the lady pond?" question. "I mean, it's just so strange when we talk so much about it. It should be normalized by now," the Oscar-winner said. "When I was young, yes. I feel like when you're young, you're just kind of exploring it all, but it was pretty clear that I really liked dudes."
Though she prefers men in her private life, Theron admitted that when making love in movies, one of her favorite scenes was with Sofia Boutella in 2017's Atomic Blonde. "I don't know if it's because of the gender, but I think with Sofia it was really easy just because we're both dancers. You have to choreograph those scenes quite a bit, otherwise they just becomes kind of silly. There's a technical aspect to it. With her, it was really easy just because she thinks like I think … With guys, they tend to not be dancers, so it takes a little bit more work," she told Extra. "Doing a love scene with guys is different, but I enjoy both."
Katy Perry
Katy Perry achieved star status with her breakout hit "I Kissed a Girl" in 2008. At the time of its release, she told press that she'd kissed a girl when she was about 19 years old "and it was great," but she didn't expound on the experience.
However, at the Human Rights Campaign Gala in March 2017, after a long string of public romances with men, including Travis McCoy, Russell Brand, John Mayer, Diplo, and Orlando Bloom, Perry admitted (via Express), "I speak my truths and I paint my fantasies into these little bite size pop songs. For instance, 'I kissed a girl and I liked it.' Truth be told, I did more than that. But how was I going to reconcile that with a gospel singing girl raised in youth groups that were pro-conversion camps?"
Perry added, "What I did know was I was curious and even then I knew sexuality wasn't as black and white as this dress. And honestly, I haven't always gotten it right, but in 2008 when that song came out I knew that I started a conversation and a lot of the world seemed curious enough to sing along, too."
Chrissy Teigen
In a March 2016 episode of Watch What Happens Live, host Andy Cohen asks Chrissy Teigen if she's swam in the lady pond (seriously, who says that?) The swimsuit model, prolific tweeter, and Lip Sync Battle hostess, who's happily married to musician John Legend, replied, "Oh! Maybe doggy-paddled? Not full on swam."