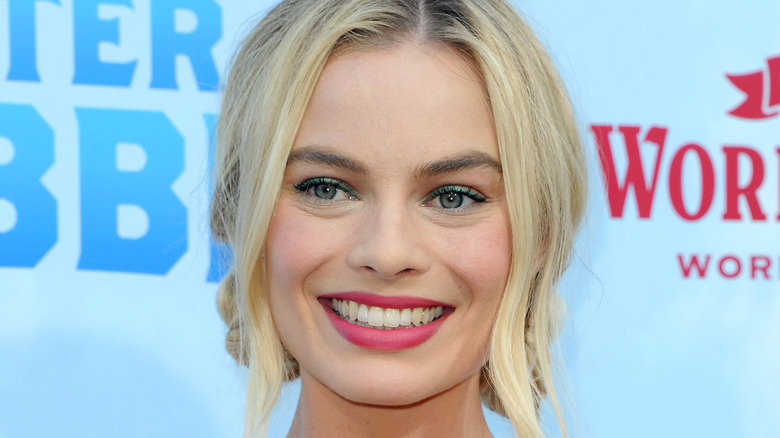 Margot Robbie is one of the most sought-after actresses on the planet, after appearing virtually out of nowhere in 2013's "The Wolf of Wall Street." The Australian beauty only had a few credits to her name before landing it big in Martin Scorsese's film, but she did have a lengthy stay on the soap opera "Neighbours" in her native country from 2008 to 2011. The actress also appeared in the failed period drama series "Pan Am" in 2011, which marked her first credit in the United States. Despite having a short resume compared to many other A-listers, Robbie's credits include some of the most notable projects of the last decade.
While she has also tackled smaller films, a large chunk of Robbie's movies have had solid turnouts at the box office. According to The Numbers, her projects have amassed a total of just over $3 billion in the worldwide market. The actress doesn't have a film in the billion-dollar club just yet, in terms of appearing in a movie that has crossed that threshold on its own, but it's only a matter of time before she does. We've assembled a list of Robbie's best box office performers, and while one of her films absolutely dominates over all her others, a good portion of her credits brought in the big bucks. See if you can guess the actress's biggest movie ever as you scroll through her 12 highest performers.
Mary Queen of Scots was under-appreciated at the box office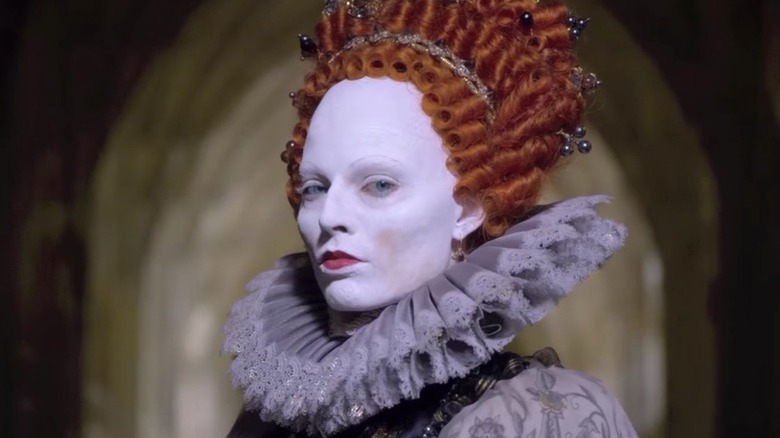 One of Margot Robbie's lowest-performing films ever, "Mary Queen of Scots," just didn't pull people into theaters. The drama arrived right alongside "Spider-Man: Into the Spider-Verse" in the second weekend of December 2018, and most moviegoers and theaters opted for the animated flick over Robbie's. "Mary Queen of Scots" only brought in $194,777 in its opening weekend, starting at just four theaters, while its competitor raked in over $35 million on more than 3,800 screens. When all was said and done, "Mary Queen of Scots" earned a lifetime worldwide gross of $47,020,146.
Those are pretty poor figures for a film with a $25,000,000 budget, but the movie was never expected to be a blockbuster. The drama flick did slightly less than double the revenue overseas than it did domestically, bringing in just over $30 million internationally, with $16 million coming from the U.S. market. It didn't earn Robbie any Academy Award nominations either, but she was nominated for a Screen Actors Guild award for her performance as Queen Elizabeth I.
I, Tonya brought in the nominations, but not the big bucks
Margot Robbie was highly praised for her performance in 2017's "I, Tonya" — a film that earned her an Academy Award nomination for playing disgraced figure skater Tonya Harding. Despite having an impressive 90% rating on Rotten Tomatoes, "I, Tonya" was one of those films many moviegoers passed on seeing. Just barely surpassing "Mary Queen of Scots," "I, Tonya" opened on December 8, 2017 and has a lifetime worldwide gross of $53,797,409.
With a production budget of just $11 million, "I, Tonya" performed decently and more than covered its costs. The drama didn't really stand a chance of earning tons of cash, as it was a limited release that faced off on successive weekends against "Star Wars: The Last Jedi," which raked in $220 million in its opening frame, and Dwayne Johnson's "Jumanji: Welcome to the Jungle," which earned $36 million a week later. It might not have been a smash hit, but its success lies with its critical acclaim. While Robbie didn't walk home with an Oscar, her co-star Allison Janney did for playing the supporting role of Harding's mother, LaVona Golden.
Bombshell did mediocre at the box office
Margot Robbie earned herself a second Academy Award nomination for her supporting role in "Bombshell" — a true story of the three women who stood up against Fox News Network CEO Roger Ailes for alleged sexual harassment. Robbie performed beautifully as Kayla Pospisil alongside Nicole Kidman (Gretchen Carlson) and Charlize Theron (Megyn Kelly), the latter of whom was also nominated for an Oscar. One of Robbie's more moderate box office performers, "Bombshell" earned just over $61 million worldwide. It's one of her few films that performed better in the U.S. than it did internationally, raking in over $31 million stateside.
After a limited initial release on December 13, 2019, the drama faced competition yet again from Dwayne Johnson, whose "Jumanji" sequel, "The Next Level," debuted the same weekend in December 2019. Ironically enough, another "Star Wars" flick also put a damper on the "Bombshell" numbers when it came out later that month. With or without competition, however, "Bombshell" was not conceived to be a smash hit but more to send a powerful message about the strength women have when they come together.
About Time performed well for a romance flick
Margot Robbie had a small and often forgotten supporting role in the 2013 Rachel McAdams romance film "About Time." The movie followed Tim, a time-traveling man who uses his powers to perfect his love life. Robbie played Tim's teenage love interest, who he was never able to attain. It was the Aussie's first American film role, and it did rather decently at the box office. With an early November release, "About Time" earned over $1 million in its opening weekend in limited release, with an overall worldwide lifetime gross of $88,538,742. The movie performed substantially better overseas, with over $73 million of its total coming from the international market.
Romance films tend to have smaller budgets, and "About Time" was shot with just $12 million in its pocket. Bringing in over $88 million on a budget that small is a great success, and Robbie reportedly made $410,000 for her role in the film, according to Spears. While "About Time" may not be a film that Robbie is known for, it's the highest-performing romance film in her catalog, and that's something to be proud of.
Peter Rabbit 2 had a great opening weekend
The sequel to 2018's "Peter Rabbit" — which we'll get to in a minute — faced a major problem when it came to its worldwide release in 2021 — the COVID-19 pandemic. After being pushed back and moved up numerous times (per The Wrap), the film was finally released on June 11, 2021. The live-action/animated flick earned over $10 million in its opening weekend, which was a significant amount considering the number of moviegoers who still opted to stay in due to the pandemic.
"Peter Rabbit 2: The Runaway" — in which Robbie voiced the character of Flopsy — went on to earn over $148 million at the worldwide box office, an impressive number given the circumstances, and it more than surpassed its $45 million budget. The movie did much better overseas, bringing in $108 million to its $40 million domestic numbers. While the sequel didn't perform nearly as well as its predecessor, "Peter Rabbit 2" proved that the movie theater business was starting to come back in a big way.
Focus was a decent Margot Robbie performer
By 2015, Margot Robbie was a household name and landed a role in "Focus" alongside Will Smith, where she played a con artist who gives her mentor a run for his money. "Focus" had a solid run in the box office, and it was one of Robbie's most prominent performers, despite being on the lower end of Smith's catalog. "Focus" earned over $168 million in the worldwide box office, off just a $65 million budget.
In its opening weekend, the crime romance raked in over $18 million. It proved to be stiff competition for fellow opener "Jupiter Ascending," which also earned $18 million. That film ended up being a total bomb and one of the worst received films of the year, according to Business Insider. "Focus" didn't feature the best performances from Robbie or Smith, which had a bit of effect on its critical response as well. If the film had earned higher than 56% on Rotten Tomatoes, it might have had the potential to bring in some more cash.
Birds of Prey's box office numbers should have been much higher
"Birds of Prey (And the Fantabulous Emancipation of One Harley Quinn)" should have been a DCEU success story, but the COVID-19 pandemic put the kibosh on that pretty quick. With a release date of February 24, 2020, the film only had about a month in theaters before the world went into lockdown. When all was said and done, "Birds of Prey" only earned a worldwide total of $202 million on an $82 million budget.
The film had a decent opening weekend with just over $33 million, which was somewhat of a downer given that it was estimated to earn between $40 and $60 million, according to Screenrant. It also had the lowest opening weekend out of any DCEU film, which surprised many. Warner Brothers scrambled when the pandemic hit — as did every other movie studio — and the digital release of "Birds of Prey" was bumped up dramatically. Despite being well-received by critics and fans alike, "Birds of Prey" wasn't given the chance it needed to really shine at the box office. The upside to all of this was that the movie was able to sell over $30 million worth of DVDs and Blu-rays.
Margot Robbie had an animated hit with Peter Rabbit
The first animated film Margot Robbie participated in was 2018's "Peter Rabbit." Robbie voiced Flopsy Rabbit, the narrator of the film and the daughter of Mr. Rabbit and Josephine. The James Corden-led comedy brought in $347 million worldwide, with a North American opening weekend that earned just over $25 million. It also performed relatively well overseas, earning double the $115 million the film made in the United States with a $231 million take.
"Peter Rabbit" is not a traditional animated film, as it's also considered to be live-action. While the film doesn't hold a candle to the box office numbers of strictly animated films like "Frozen" or "Incredibles 2," "Peter Rabbit" is the seventh highest-earner in terms of live-action/animated films. The Robbie flick grossed more than "Mary Poppins Returns" and "Sonic the Hedgehog," making it quite successful. It outperformed its sequel, as mentioned above, by a whopping $198 million, but the original didn't have an ongoing health crisis to deal with. There is still no word on a third installment for the franchise, but it could be a major contender when it comes to Robbie's box office ranks.
The Legend of Tarzan had a modest box office run
There has been one too many "Tarzan" movies over the years, and Margot Robbie and Alexander Skarsgård's "The Legend of Tarzan" from 2016 is the most recent. The live-action film had one of the biggest budgets ever for a Robbie flick, coming in at $180 million. Thankfully, the movie performer decently at the box office — even if it failed to break even — and brought in a worldwide total of $349 million, with a stellar opening weekend that earned over $38 million.
Despite doing well in terms of revenue, "The Legend of Tarzan" was poorly received by critics and fans alike. Once the reviews starting pouring in for the film, it's likely they prevented many from heading out to the theater to see it. The film has a 35% score on Rotten Tomatoes, with critics saying it was an unnecessary reboot of a character no one was asking for. It was still one of Robbie's biggest 2016 successes as the actress appeared in three feature films that year — including one that doesn't even make our list, "Whiskey Tango Foxtrot," which debuted three months prior to "The Legend of Tarzan."
Once Upon a Time… in Hollywood was a Robbie success
Quentin Tarantino's "Once Upon a Time… in Hollywood" was one of the most-talked about films of 2016. It earned Brad Pitt an Oscar for Best Supporting Actor and gave Margot Robbie a chance to shine as the late Sharon Tate. This historical fiction flick had a $90 million budget, which was more than covered with its $377 million worldwide gross. In a year that featured three Marvel Studios films — including "Avengers: Endgame" — "Once Upon a Time… in Hollywood" found a way to make a name for itself among the juggernauts. It also had a great opening weekend, earning over $41 million — an impressive number for a historical fiction film surrounded by superhero flicks.
Not only did this Robbie film perform well for its release year, but it's also one of Tarantino's highest-grossing films ever. The only film to top it from the director's catalog was 2012's "Django Unchanied," which earned over $449 million worldwide. "Once Upon a Time… in Hollywood" lands at number two, ahead of "Inglourious Basterds," which brought in just over $316 million.
The Wolf of Wall Street earned serious bank
Margot Robbie's big break came in the form of this Martin Scorsese hit, and the world immediately fell in love with the Australian. Based on a true story, the film followed the life of Jordan Belfort (Leonardo DiCaprio) and how he became one of the notorious men on Wall Street in the late '80s. Robbie played his stunning second wife Naomi, who got swept up in his maniacally-paced lifestyle. Robbie's incredible performance as the fast-talking Long Islander solidified her as an up-and-coming actress who was here to stay.
"The Wolf of Wall Street" earned nearly $390 million worldwide against a $100 million budget. In its opening weekend on Christmas 2013, the movie earned just over $18 million. The film didn't have much competition during its release, as some of the month's biggest entries — "Anchorman 2" and "The Hobbit: The Desolation of Smaug" — opened a few weeks prior. It looks like Robbie might be a good luck charm for the industry's most noteworthy directors, as "The Wolf of Wall Street" ranks as Scorsese's top earning film – way past second place finisher "Shutter Island," which brought in just over $299 million in 2010.
Suicide Squad is Margot Robbie's top earner
It comes as no surprise that "Suicide Squad" is Margot Robbie's highest grossing film ever. The antihero team-up flick was one of the biggest box office successes of 2016, despite being a total disaster with critics and even a lot of fans. "Suicide Squad" was a significant project for DC and Warner Brothers, with a strong cast featuring Robbie, Will Smith, Viola Davis and others in a tale about some of DC Comics' most famous villains joining forces to save the world from a supernatural being.
"Suicide Squad" raked in an impressive $747 million worldwide on a $175 million budget. It also had the biggest opening weekend out of any Robbie film, earning a whopping $134 million in the first week of August 2016. It is the 109th highest-grossing film of all time, and fourth highest in the DC Extended Universe. Despite absolutely killing it at the 2016 box office, "Suicide Squad" still found itself behind eight other films that came out that year, including fellow DCEU movie "Batman v Superman: Dawn of Justice," which earned over $873 million. There was no way "Suicide Squad" was going to top Marvel Studio's 2016 flick, "Captain America: Civil War," which was the top earner for the year with a gross of more than $1.5 billion.
Robbie might not have a movie that's grossed over a billion just yet, but with her talent and ability to draw people to theaters, we're sure it's not too far from happening.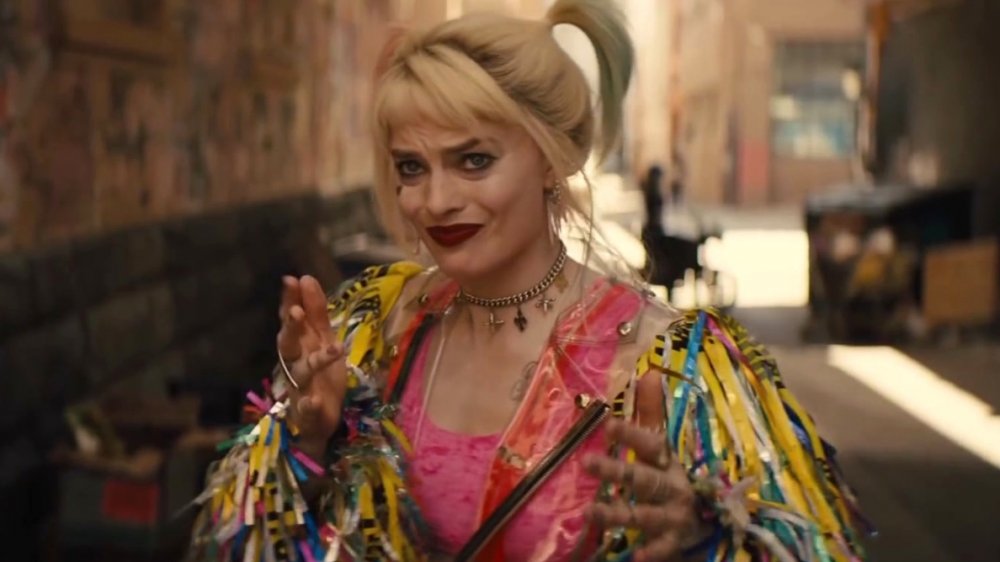 Warner Bros. and DC Films' latest outing, Birds of Prey (and the Fantabulous Emancipation of One Harley Quinn), failed to exceed original projections for opening-weekend box office by about $10 million — making "only" $34 million rather than the expected $45-50 million. It was a bullish estimate built on good release-day numbers that turned out to fall short, but in this modern age of endless cape film hype and expectations that every new chapter break a previous earning record, Birds of Prey's more modest take has been framed by some as an outright flop. After all, it's almost expected these days that any sort of superhero movie or comic book adaptation take home a billion dollars.
But Birds of Prey being a box office bomb simply isn't true by any financial metric. As of this writing, the Margot Robbie-led flick has earned back 150 percent of its entire $84.5 million budget (including marketing) for a total $145.4 million worldwide after finding a second wind during Valentine's Day and the long holiday provided by Presidents' Day. For any other non-superhero-film on Earth, that's a perfectly acceptable box office pull on a film that was relatively cheap to make.
All those caveats listed, however, Birds of Prey still didn't quite live up to the hope many who were cheering for its success might achieve. Rather, it had a disappointing box office debut that spurred people to mark it as a failure. Let's take a look at the reasons why Birds of Prey certainly isn't a failure, but why missed an ultimate high mark it had an opportunity to score.
Birds of Prey's R rating is a calculated risk of alienation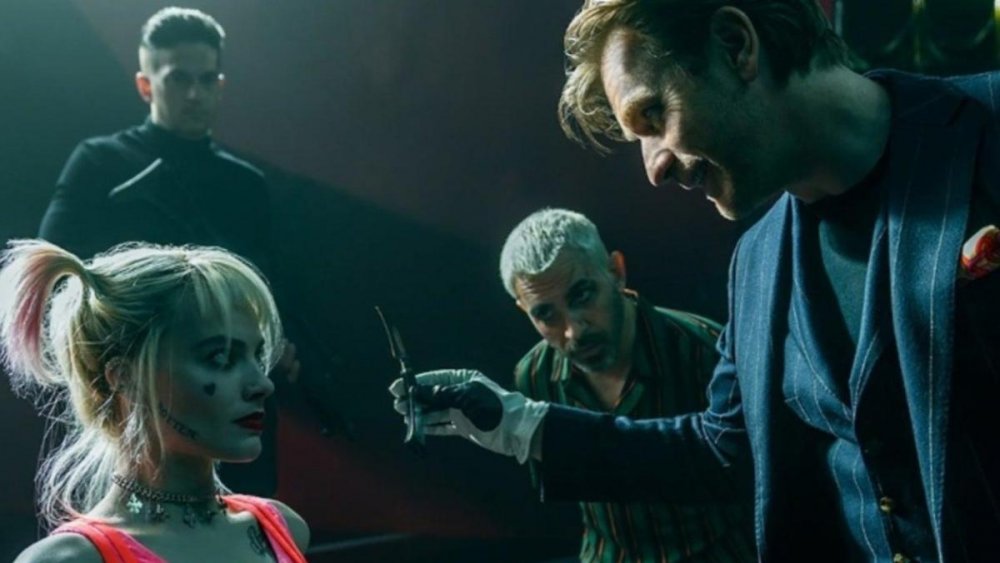 While there are indeed several reasons worth listing as part of the problem, Birds of Prey's R rating is probably the biggest for its underwhelming opening weekend. An R rating immediately cuts off a substantial proportion of the traditional comic book movie audience: kids, and their parents most of the time as well. Yes, Deadpool and its sequel made oodles of money, but it was a first-of-its kind attempt at an R-rated comic book movie, which was a novelty, and Deadpool as a character boasts a gigantic fanbase going back further than even Harley Quinn's existence.
Overall, it's not quite correct to make apples-to-apples comparison with Birds of Prey — we also have to admit that Deadpool gains the benefit of a certain subset of the male comics-consuming audience that will outright refuse to see a female-led ensemble film, no matter how poorly it reflects on them as people. Birds of Prey justifiably doesn't make any attempt to be accessible to that kind of comics fan anyway, either.
An R rating will put a lot of casual consumers off, too, who might shy in the face of more peaked violence and language. Deadpool has an extended history of edgy, adult-targeted content so well-understood that even people who didn't read the comics had some casual knowledge of beforehand. This isn't so for Harley Quinn, who was an invented antagonist for the beloved kids' show Batman: The Animated Series. That version, despite the much more recent Suicide Squad (yes, we'll get to that), is still the most immediately recognizable iteration of Harley — all the way down to the average passing moviegoer.
Birds of Prey was designed to be R-rated, however, so Warner Bros. definitely understood what it was doing when it permitted the movie to be made under that prospect.
The February release date worked against Birds of Prey
The entire movie release cycle is slowly changing due to the now-constant influx of high-profile franchise films. What we considered a summer tentpole release season 10 years ago has widened so drastically as to render the description of "summer" pointless. (April isn't summer, Avengers: Endgame – it just isn't.) With so much of the bandwidth eaten up by movies that are guaranteed to make north of a half-billion dollars, the smaller and scrappier releases have to fight for the other spots, because the summer season guarantees your box office draw will be severely dented by something much bigger-budget and more popular.
February has a long history of being the time when films are released to die — or, in some optimistic cases like Kingsman: The Secret Service, Black Panther, and Deadpool, a time to generate buzz as a sleeper hit during what historically speaking was the slowest part of the moviegoing season. Since the tentpoles book their release dates literal years ahead of time, this can be accomplished with relative ease, but the audience has yet to really get on board in showing up for smaller releases in the immediate post-holiday season.
"But Birds of Prey is a DC movie," you say! Part of the cinematic universe and whatnot. Wasn't releasing it in February a tacit admission Warner Bros. didn't believe in the film's bankability? Well, yes and no — it was probably more to maximize its ability to succeed in the face of a film coming out as a follow-up to a past critical failure.
The legacy of everything that came before Birds of Prey
Birds of Prey represents the first step in a creative sea change for Warner Bros.' DC cinematic universe. After the mixed bag of Justice League, some reassessment was necessary on the studio's part. The outcome appears to be prioritizing smaller, individual-director-driven and — most importantly — self-contained stories rather than continuing a rat race with the Marvel Cinematic Universe's interconnectedness. That may be the wise choice in the long run, but it will still need a transitionary period for fans to really get on-board. However tepid the critical reception of the last couple DC team-up films have been, fans do enjoy that kind of thing and may resist letting go.
Another downside to interconnectedness: even an attempt to reframe a franchise means anything new can carry the past's failures with it. This fact serves Birds of Prey poorly in particular because it's a direct sequel-slash-spin-off of the disastrous Suicide Squad released in 2016. Birds of Prey doesn't disown its predecessor outright, either — the intro of the film acknowledges it and builds off of it, though only upon Harley's specific emotional experiences rather than the overall plot. No matter that this new movie spends at most five minutes on it and then completely departs to pursue its own priorities — Suicide Squad is nonetheless a substantial albatross around the neck of Birds of Prey to skeptics who won't give the new film an opportunity to have its say at all.
Releasing it in February can be construed as an acknowledgement of the uphill battle this movie faced from the get-go, but that's not a damnation, either. Though Birds of Prey had a slow start, word of mouth is helping it recoup now, and it will likely have a vibrant second life in home distribution as time goes on.